An active weather pattern will continue across the Northwest.  There are several waves of energy embedded in the Jet Stream with lots of moisture coming ashore. This will bring heavy rain and snow to the region. We could see upwards of  two feet of snow in the higher elevations through this weekend. Alerts have already been issued for the Cascades.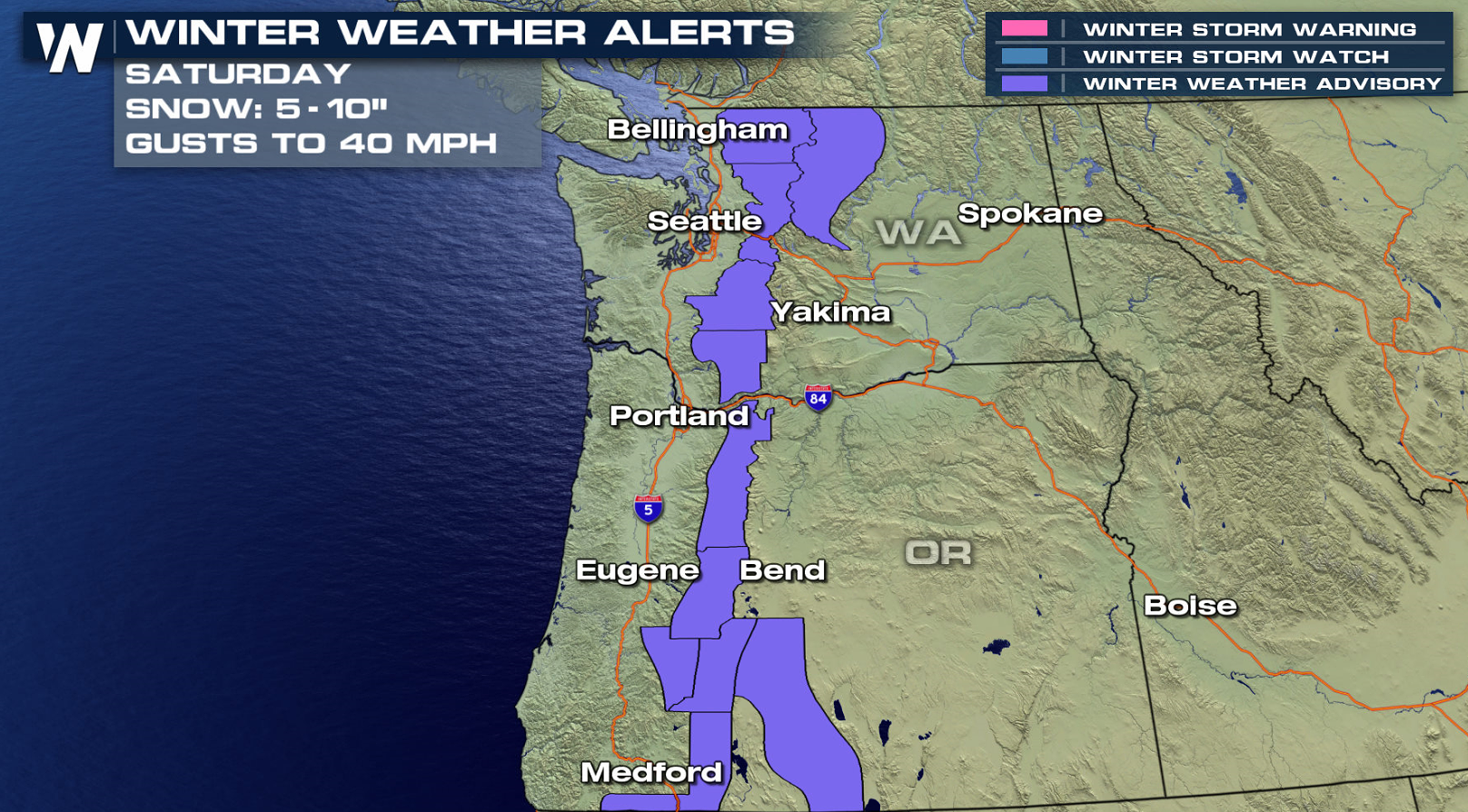 As the energy moves onshore, the wind will play a factor in weather conditions. Wind alerts are in effect into the weekend with wind speeds of 40 to 60 mph and gusts up to 90 mph expected. Blowing and drifting snow will produce ground blizzard conditions along the Snowy Range Foothills in Wyoming.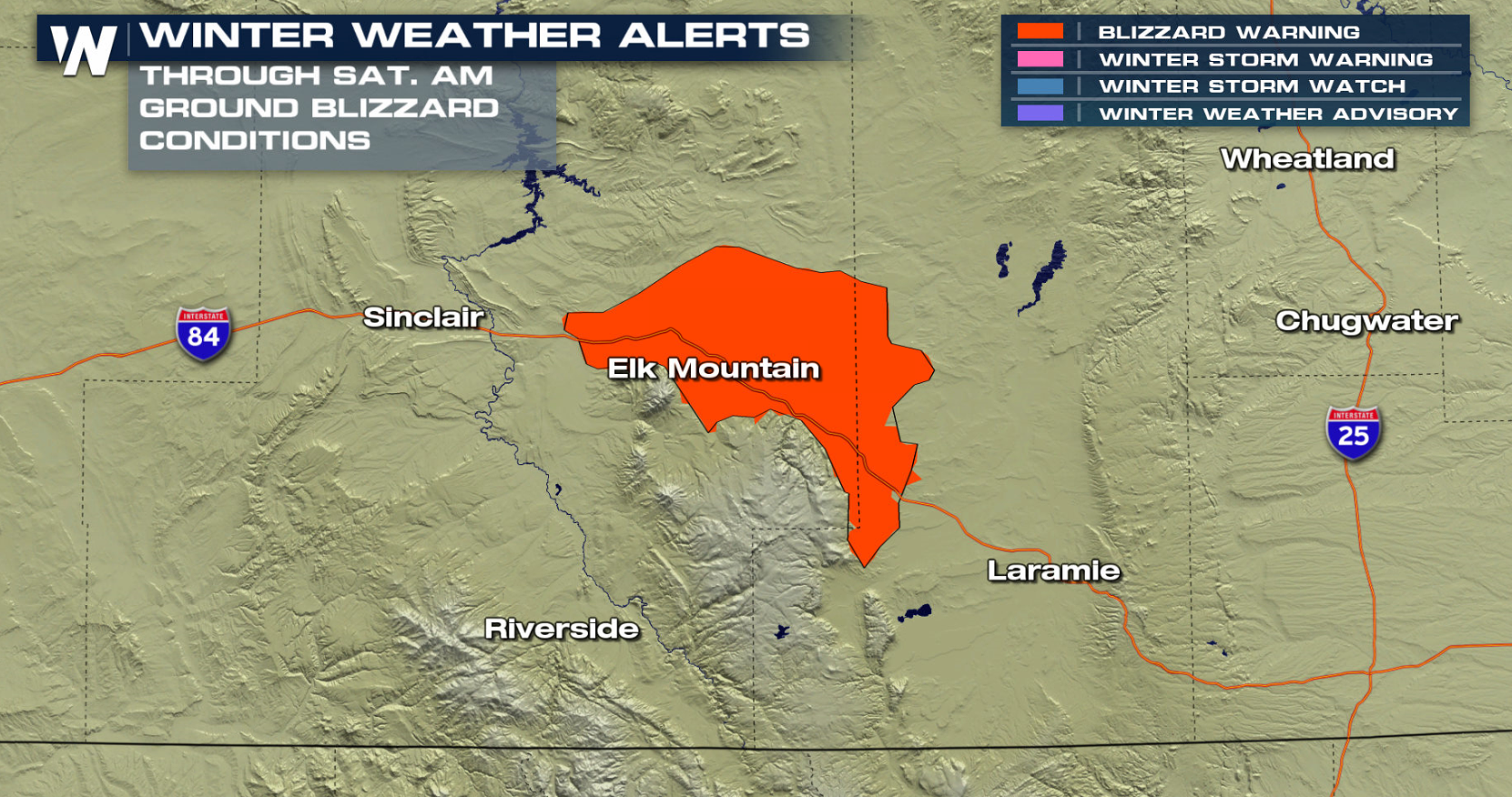 A cold front will lift moisture into the Cascades while the rain falls closer to the coast to start the weekend.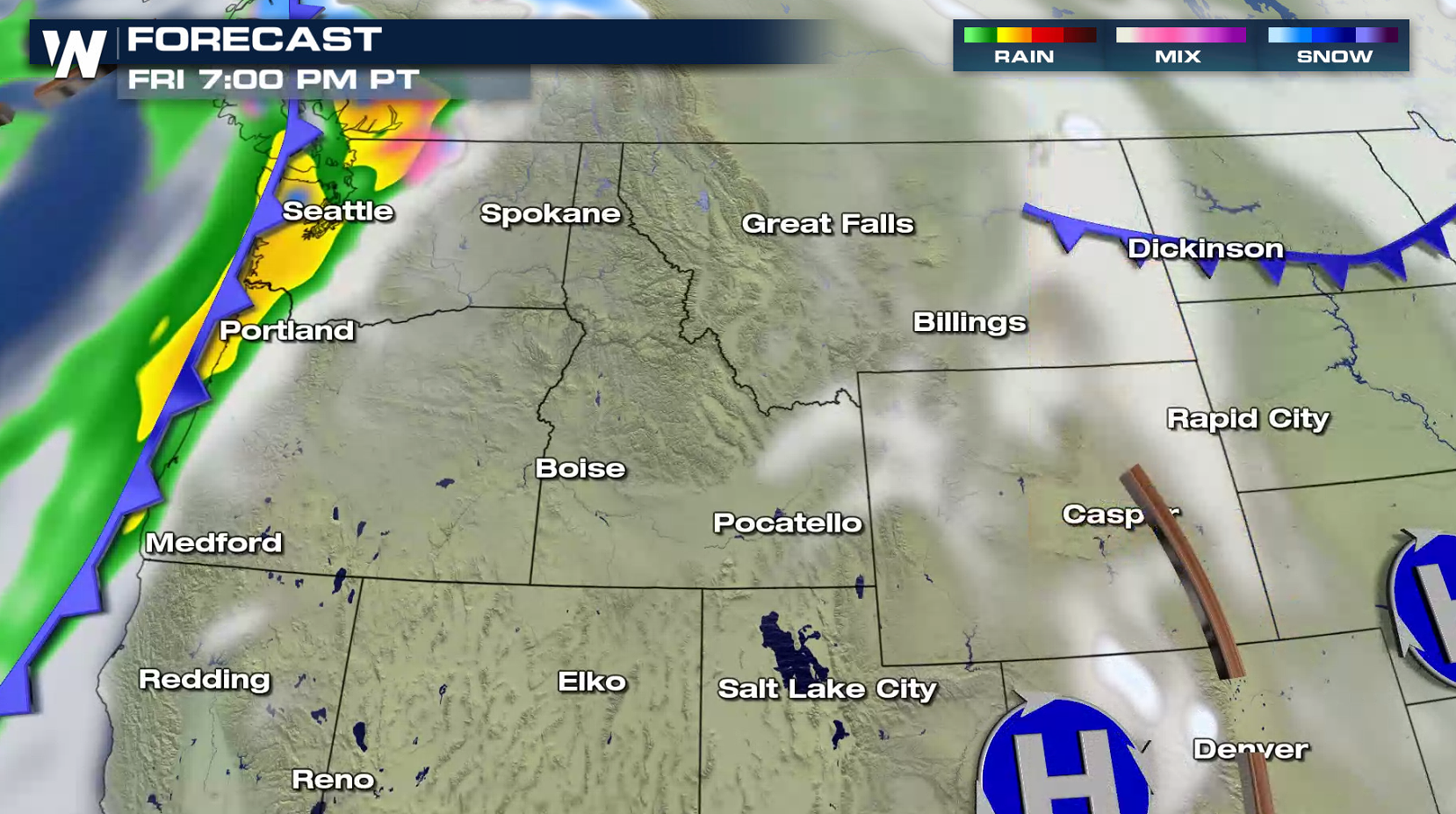 As the frontal boundary moves to the east, models indicate heavy snow into the mountains of Idaho and Montana for Saturday.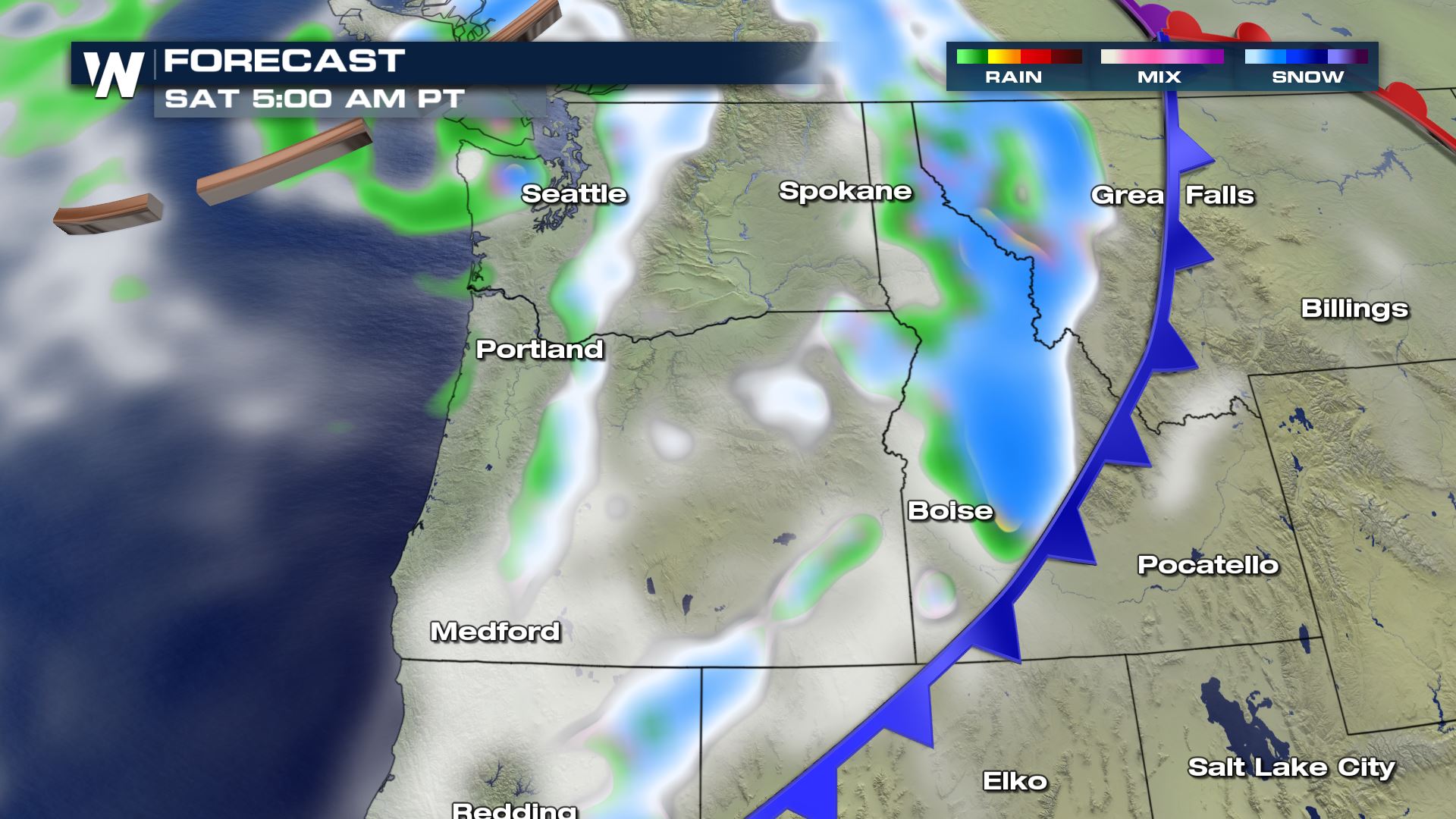 Another batch of moisture moves onshore from the Pacific for Sunday. Rain returns along the I-5 corridor and snow into the Cascades - this is where snow totals will be reaching upwards of two feet in Northern Washington, in the high terrain.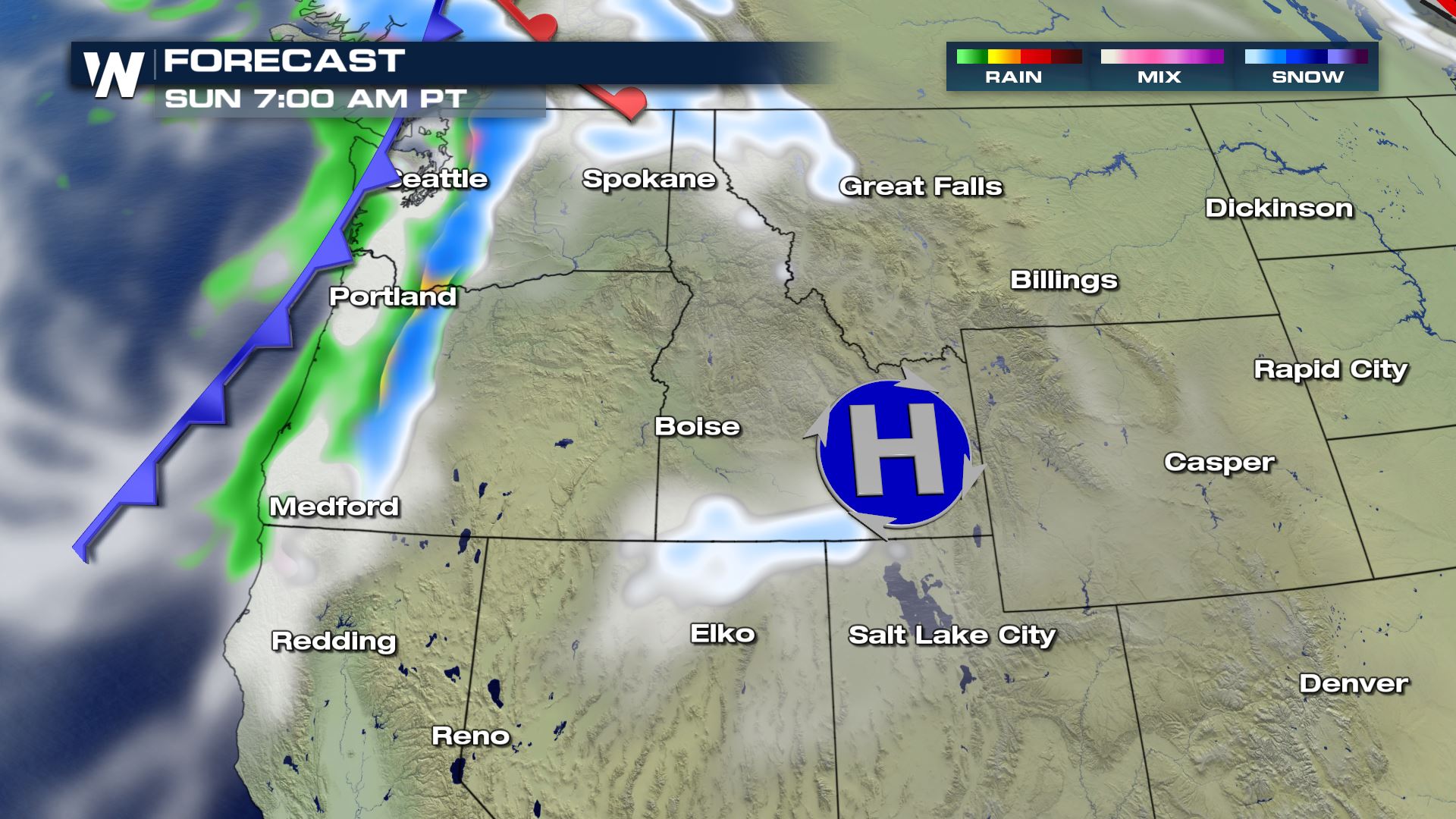 The mountains will likely see several feet of snow through the weekend, with as much as 3" of rain along the coast.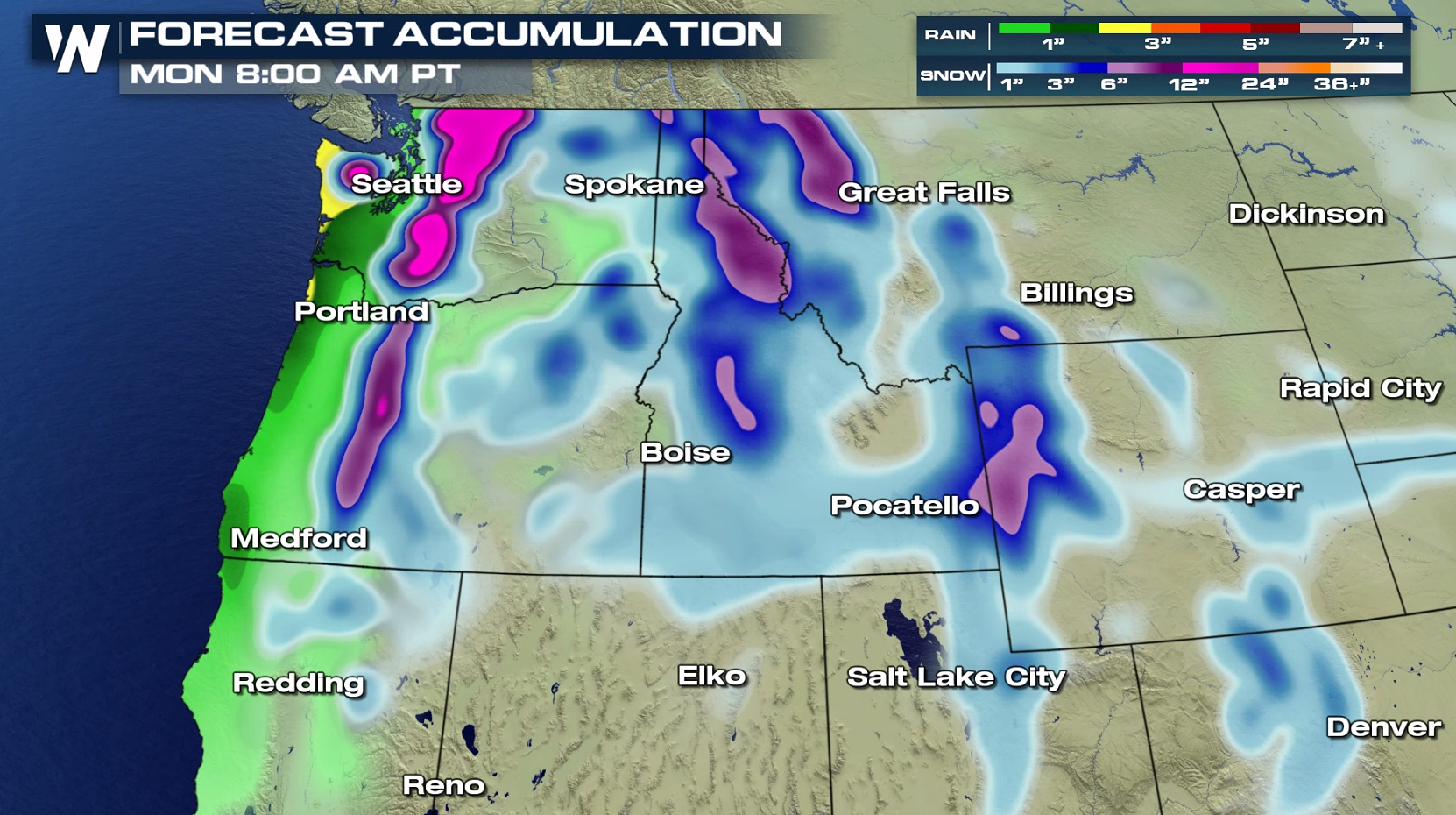 Stay tuned to WeatherNation for updates on-air and online if you have travel plans in the Northwest.