A ridge of high pressure continues to bring well above-average temperatures to the Pacific Northwest throughout the rest of this week. Over the next few days, there is a possibility to tie or break daily record highs (above). This comes on the heels of a hot day on Tuesday, certainly by PNW standards, with 70s across the board and multiple records broken.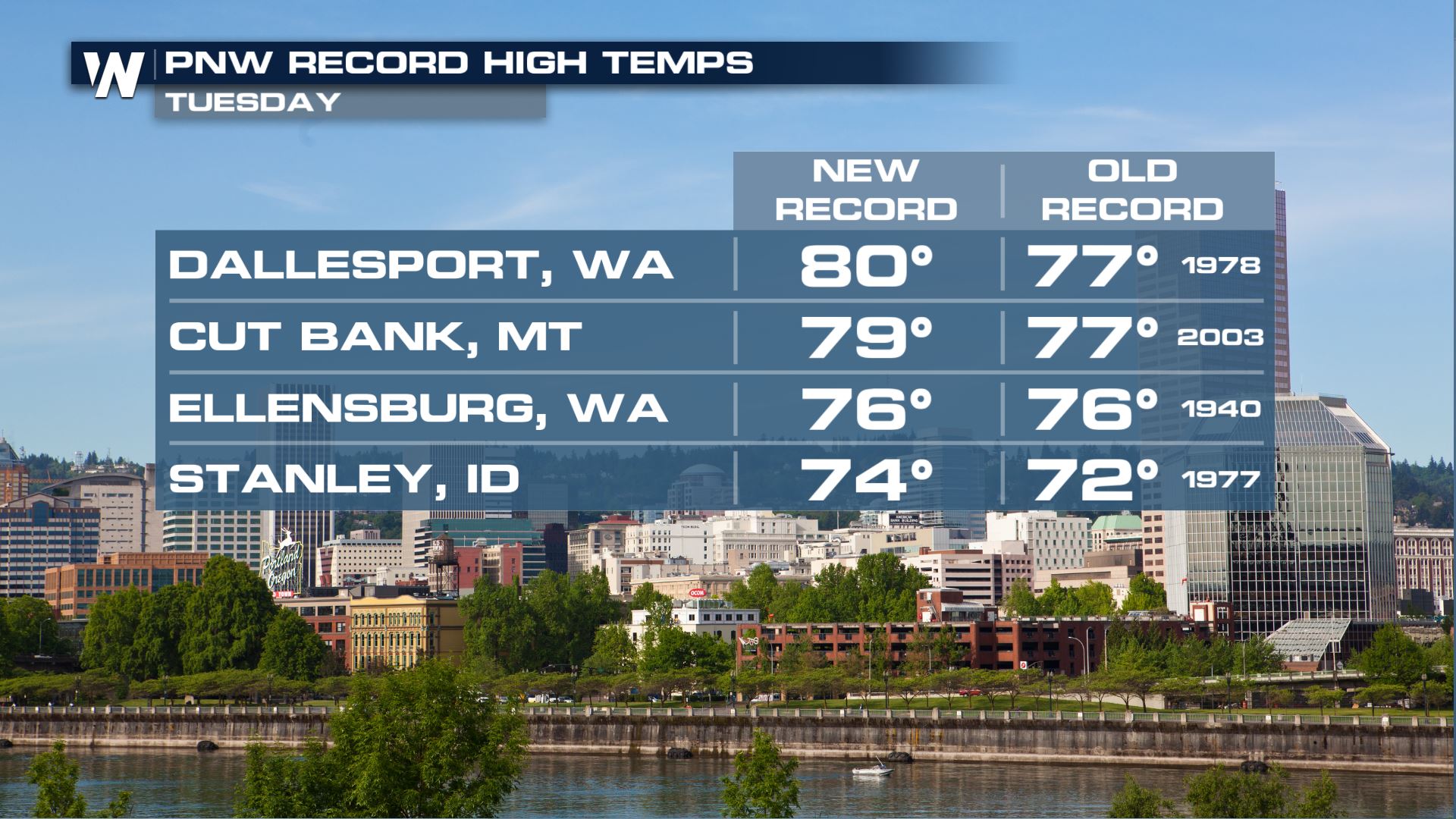 Widespread 70s and 80s are anticipated through the work week, while this may not be "hot" for summer standards, temperatures are still about 10-20 degrees above average for the Fall. However, this weekend is looking to shift this stagnant weather pattern and bring in much needed
precipitation as well as cooler temperatures
.  The Northwest has the potential to see numerous records for today and Thursday.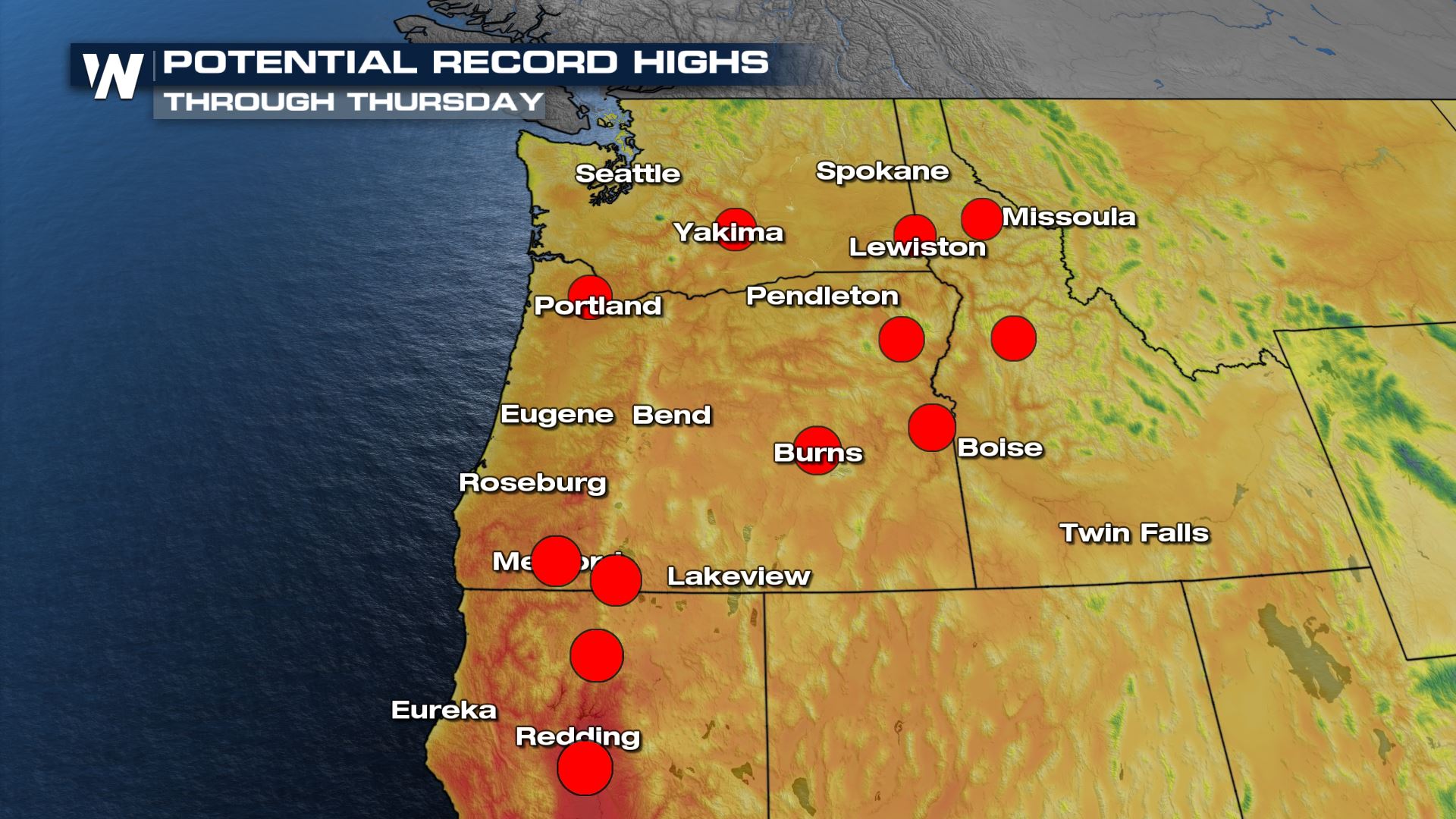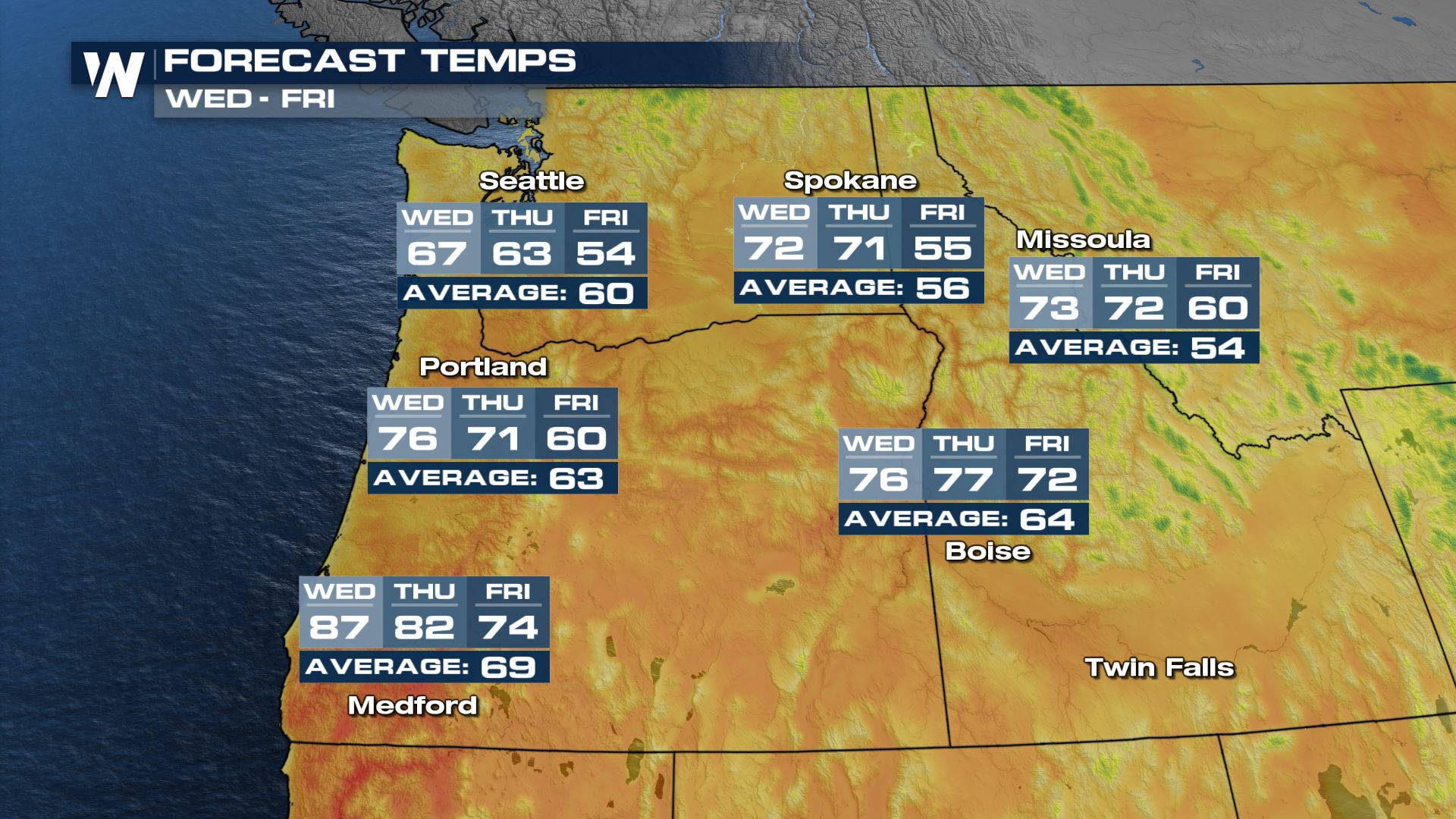 Smoke from area fires are impacting the region with hazy skies and poor air quality. Air quality alerts are in effect through the day since it is advised to spend more time indoors for those who are particularly sensitive to poor air quality.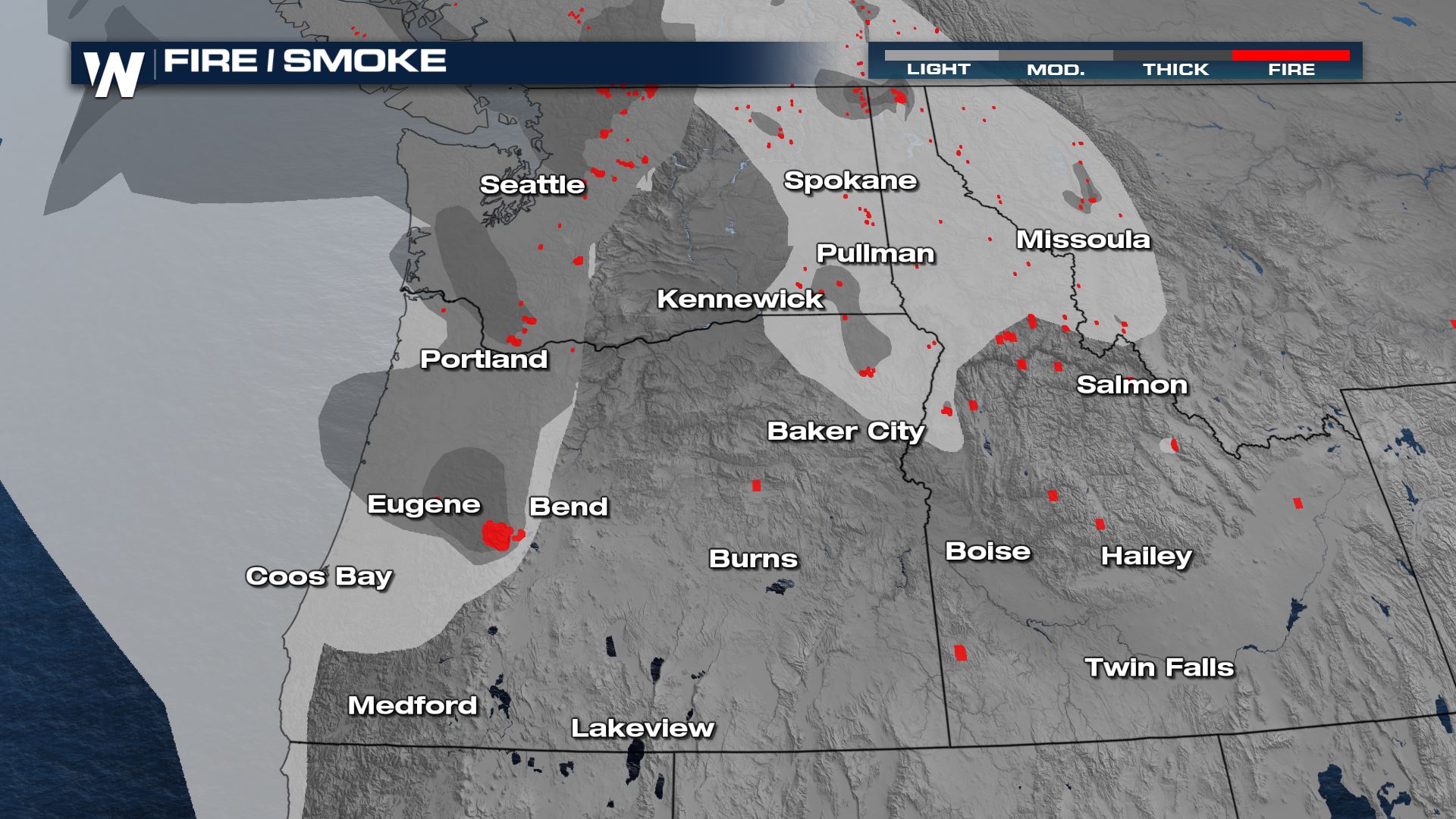 For the latest on the heat in the West, check out the West Regional forecast on WeatherNation, every :50 of the hour!