An active severe weather week continues across the nation, especially in the Plains. You can read more about 
today's severe forecast (Wednesday) at this link
. Several key ingredients will be coming together to fuel thunderstorms. A deep trough in the atmosphere will keep strong Jet Stream energy flowing across the region. Temperatures will climb and humidity will rise. This will increase instability to help produce severe weather.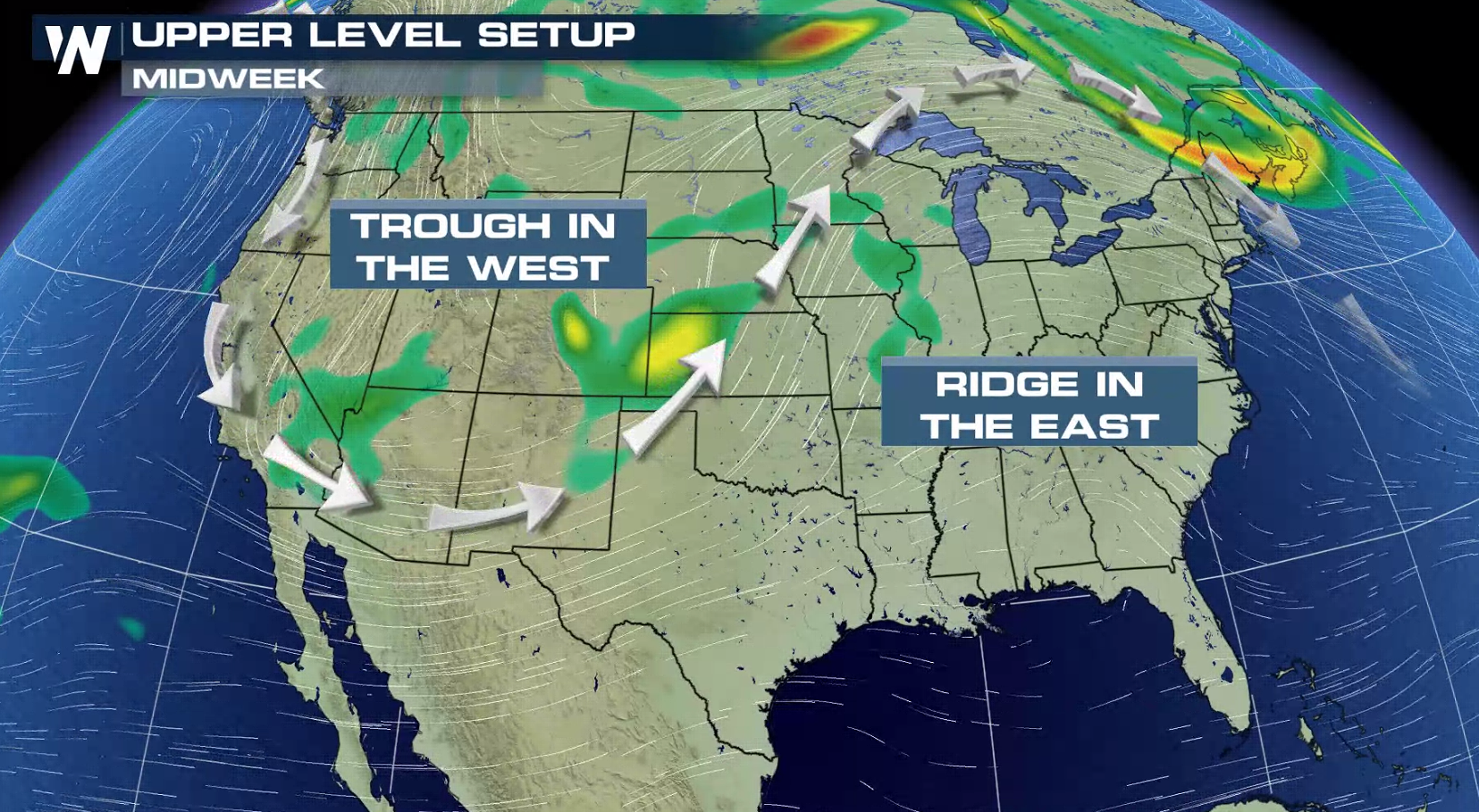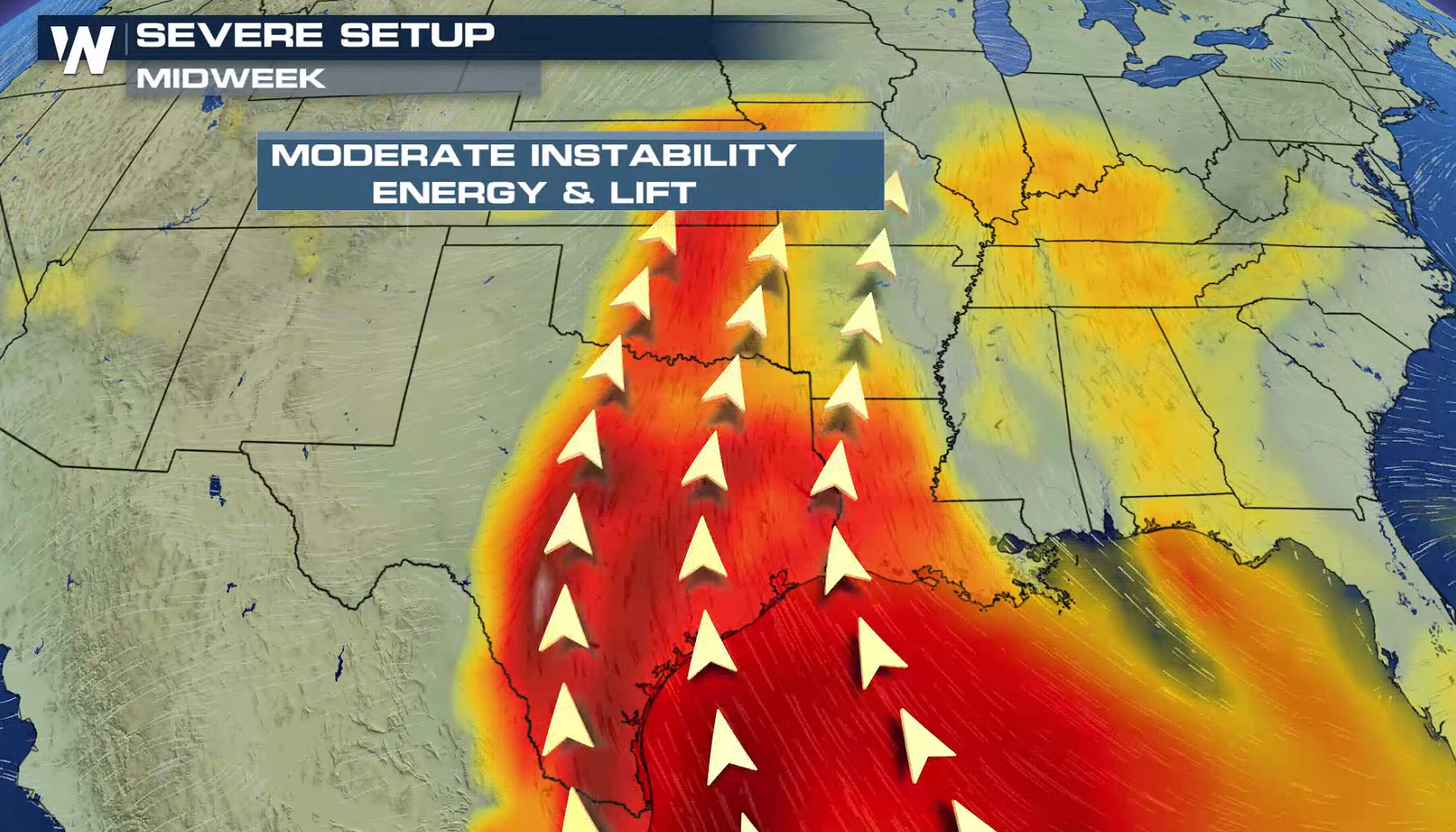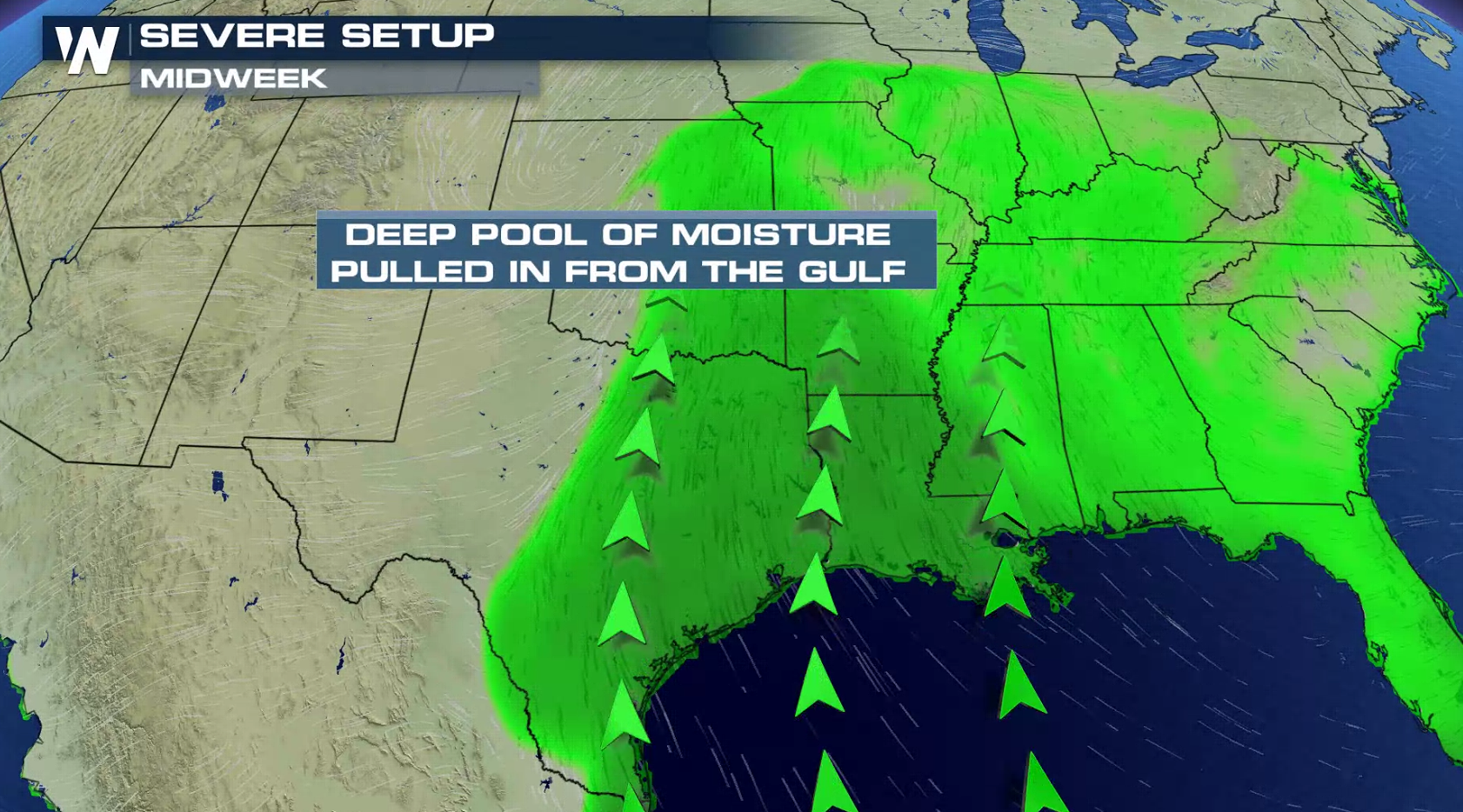 The storm system now in the Plains will slowly push eastward, bringing severe weather chances through most of the lower Mississippi Valley on Thursday. A slight risk for severe storms is centered on the Mississippi Delta.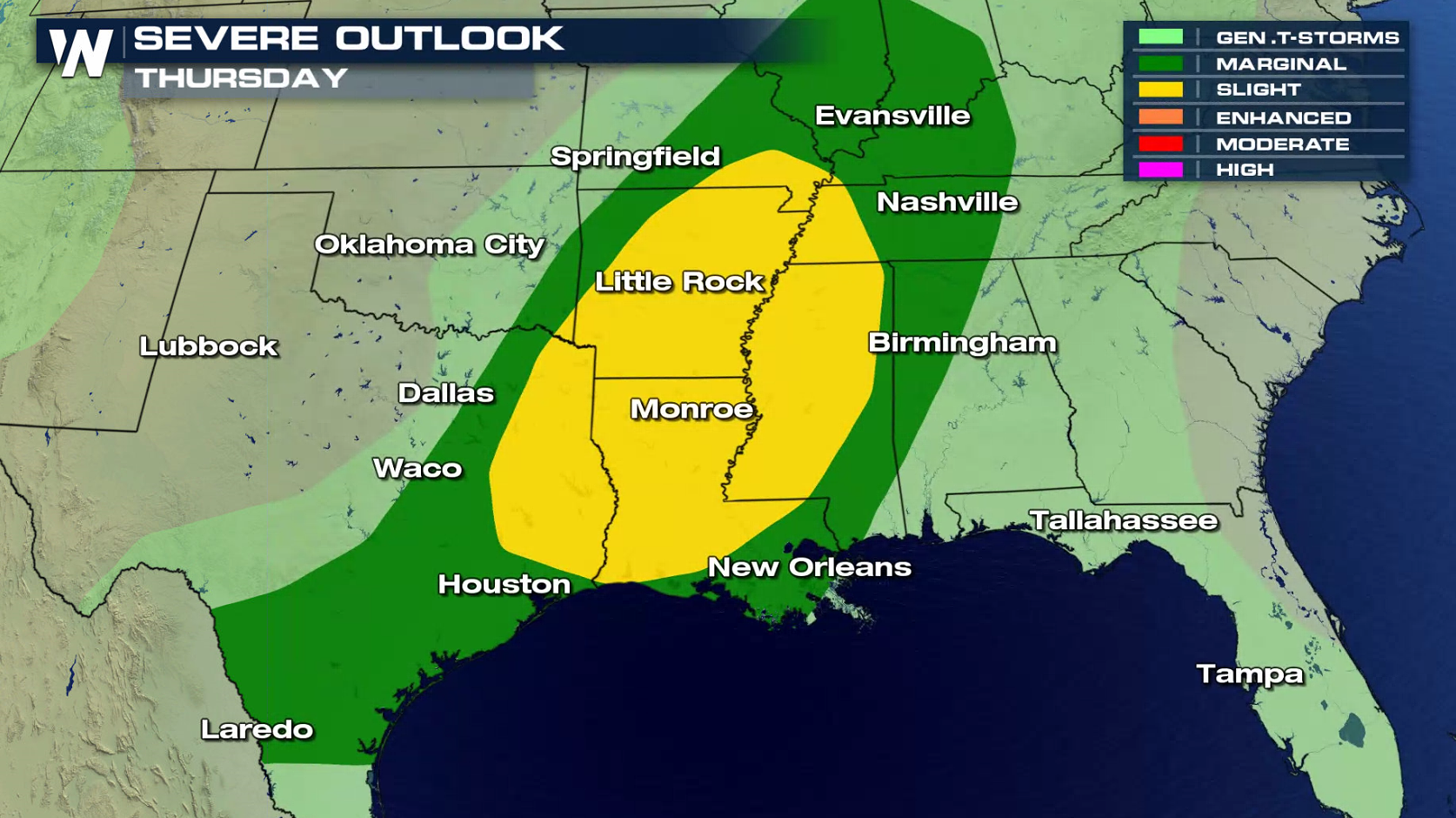 Instability will decrease slightly on Thursday, due to more extensive cloud cover. Wind shear will be prevalent though, enough to produce scattered severe storms. Areas ahead of the cold front will see the most robust development throughout the day.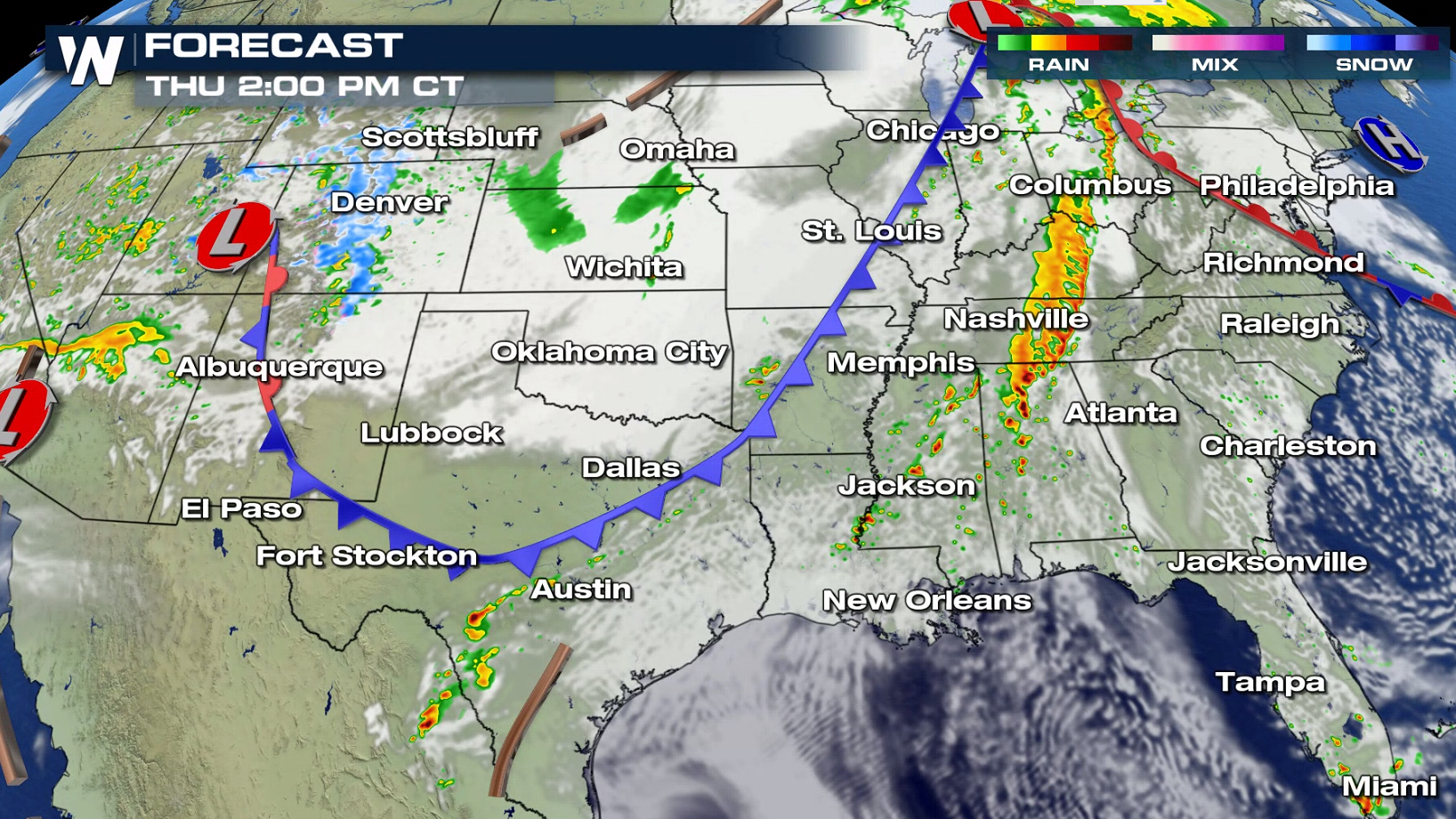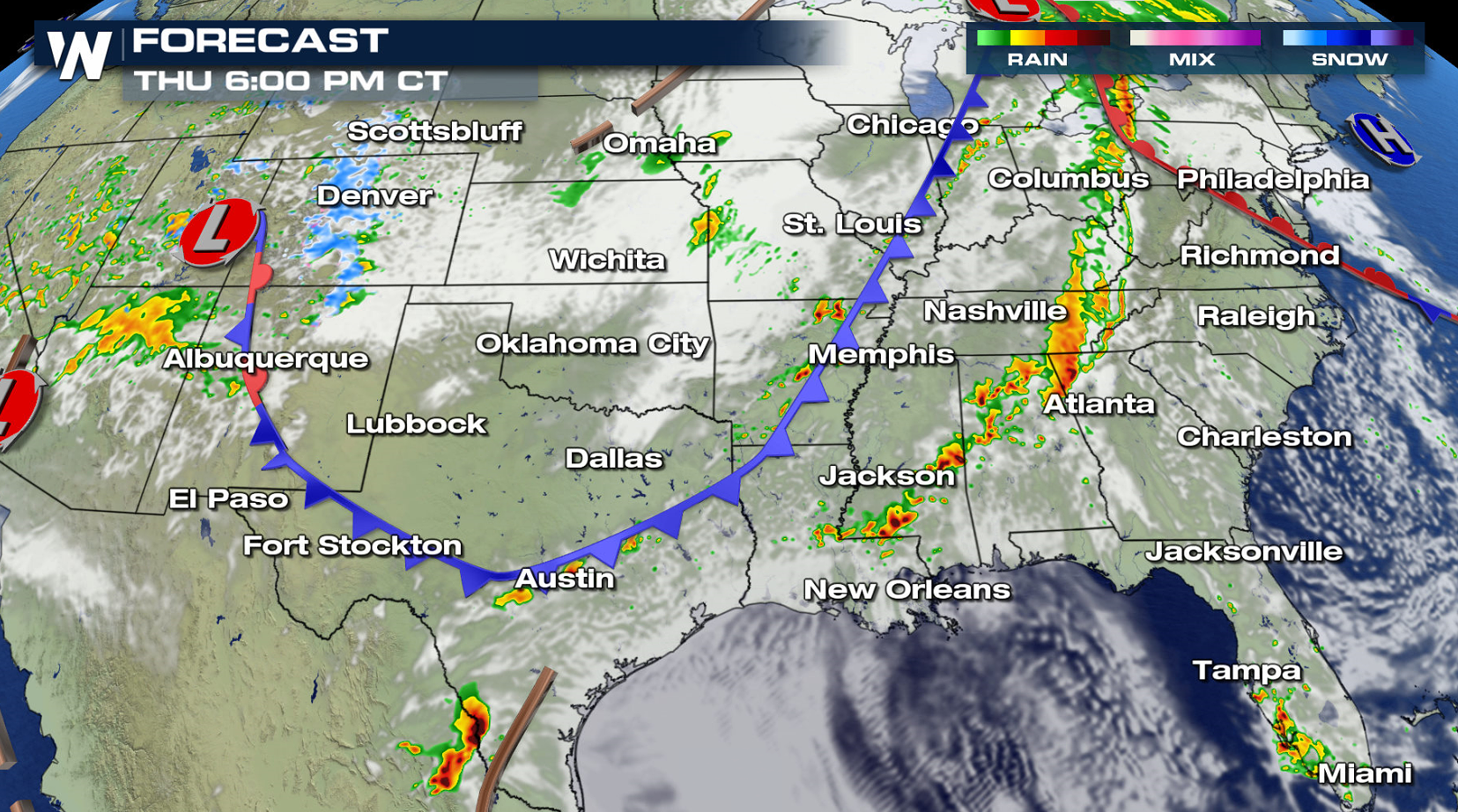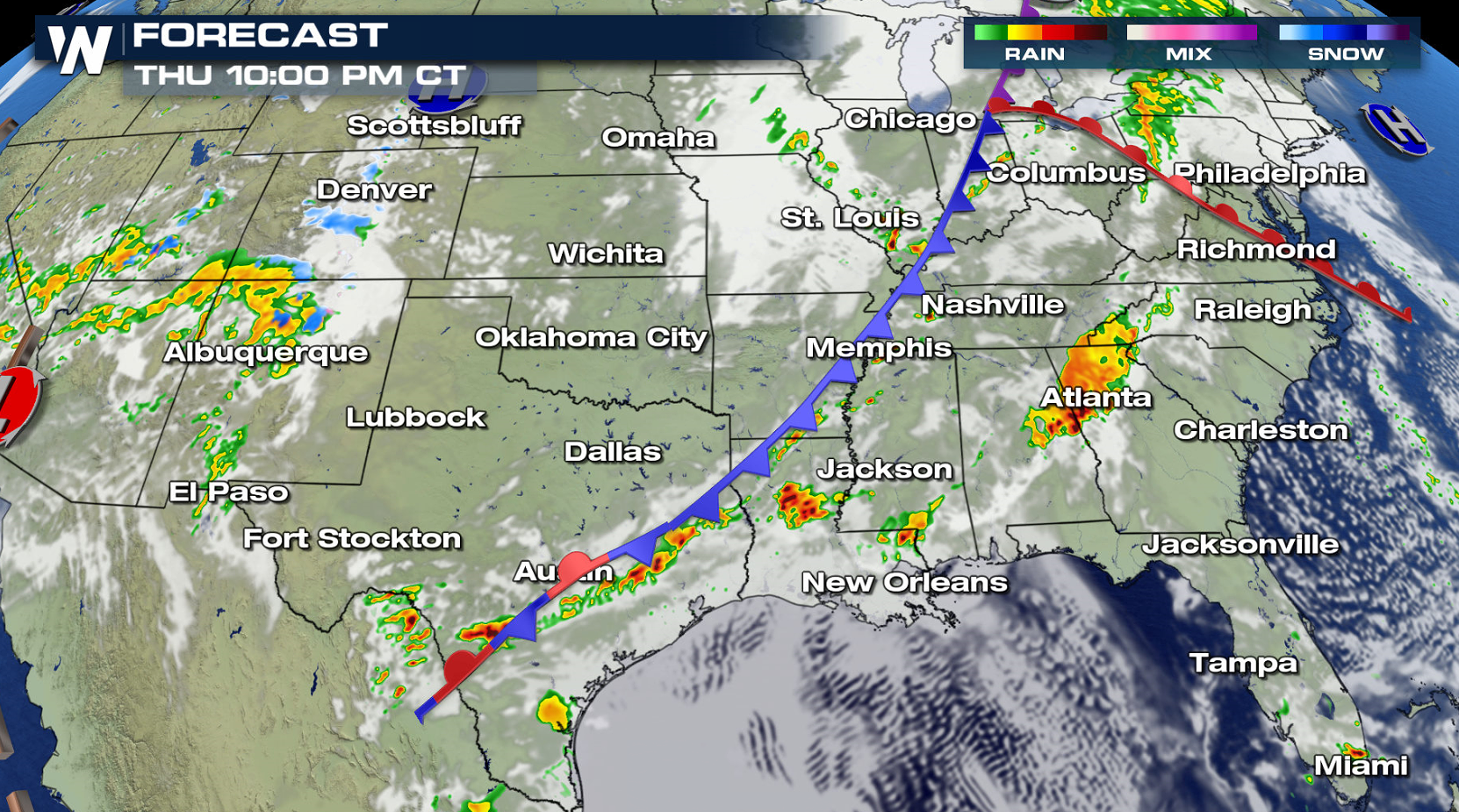 The system will continue to weaken on Friday, with only isolated areas of severe thunderstorms expected. There is a marginal risk for severe weather along the Texas and Louisiana coastlines, along with the central Appalachians.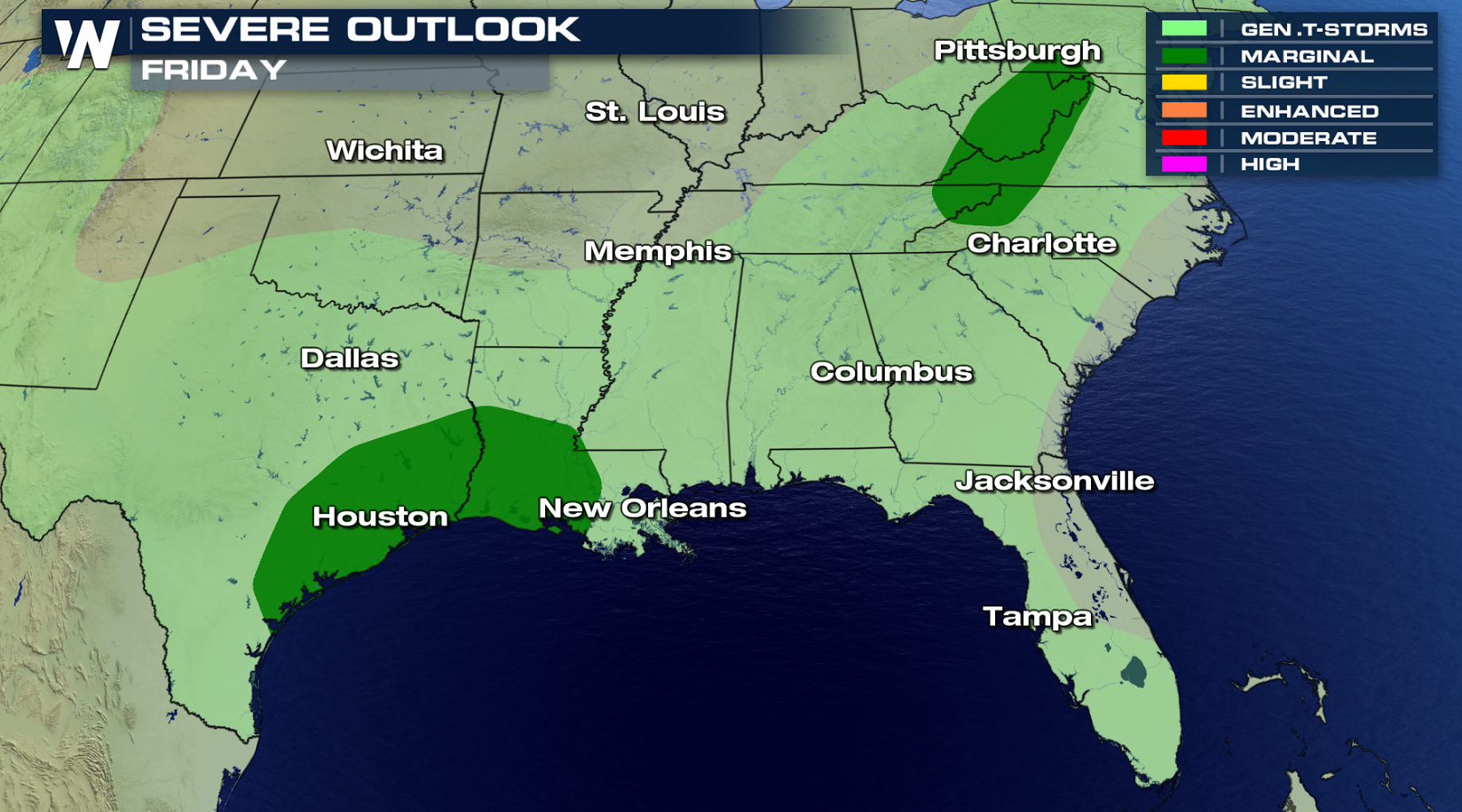 The cold front will stretch out from the eastern Great Lakes to near the Gulf of Mexico. Upper level energy will push across the central Appalachians, creating isolated severe storms in the afternoon. A low pressure center in Texas will fuel some severe storms near the Gulf of Mexico coasts, with large hail as the primary risk.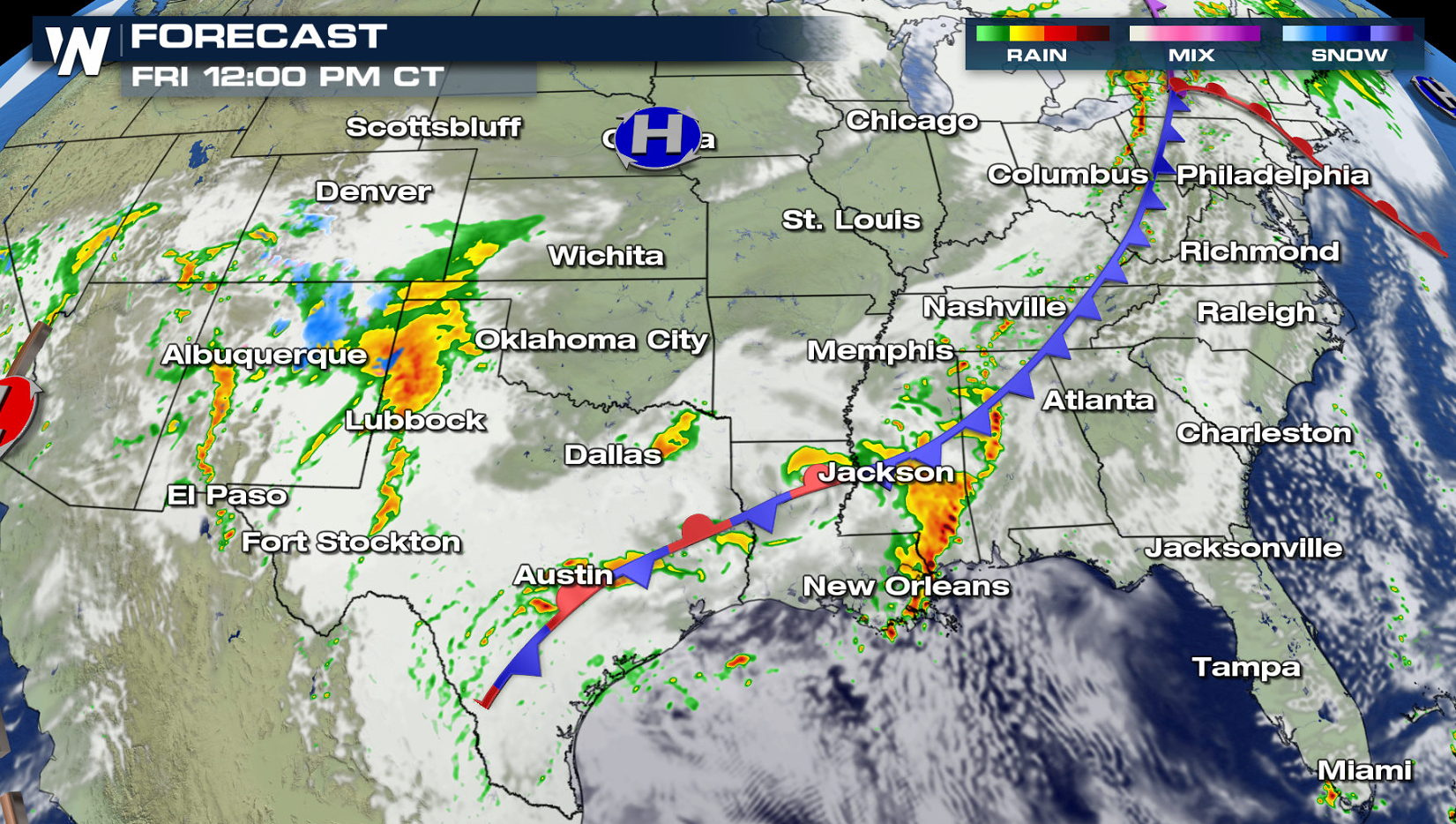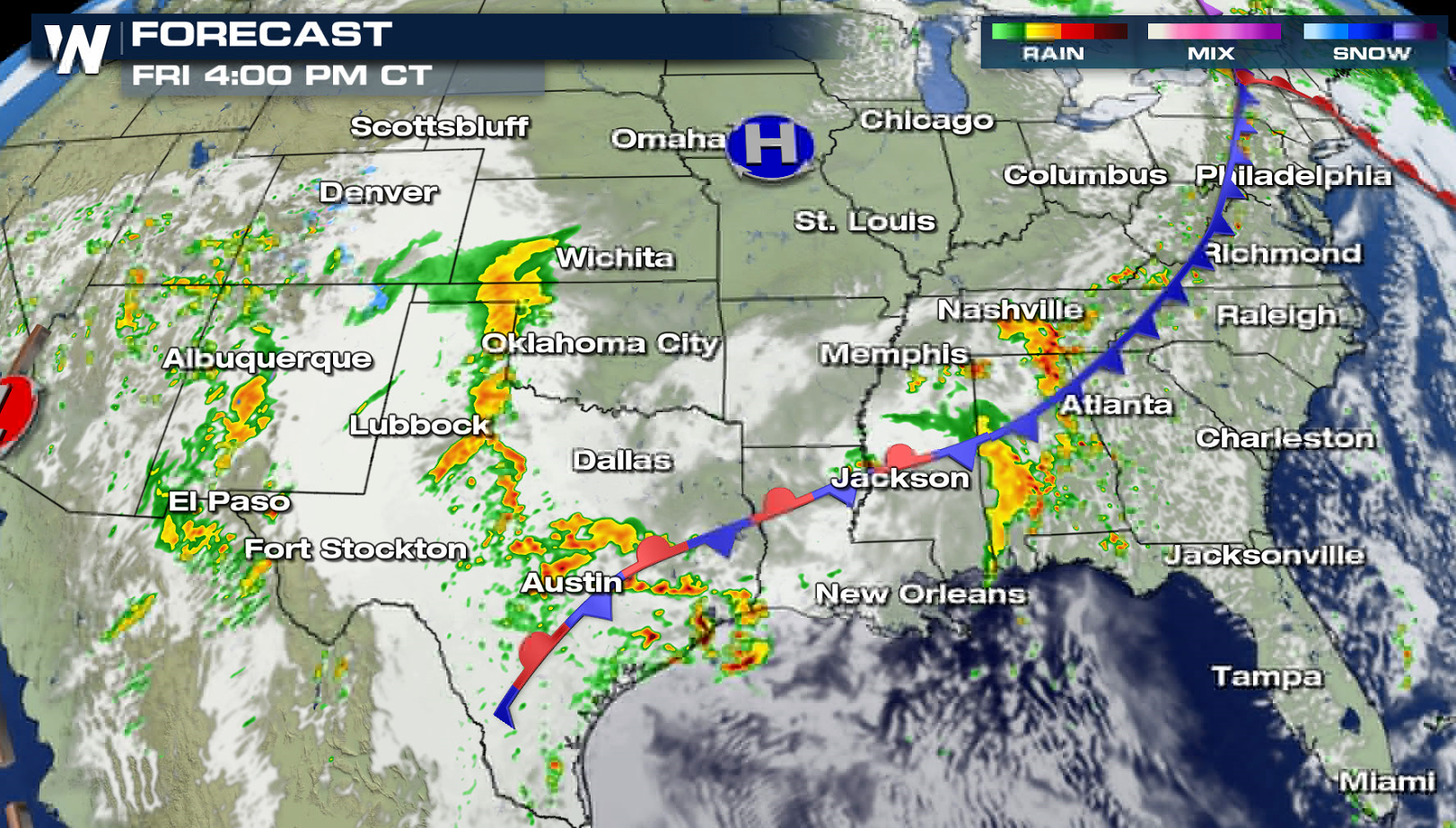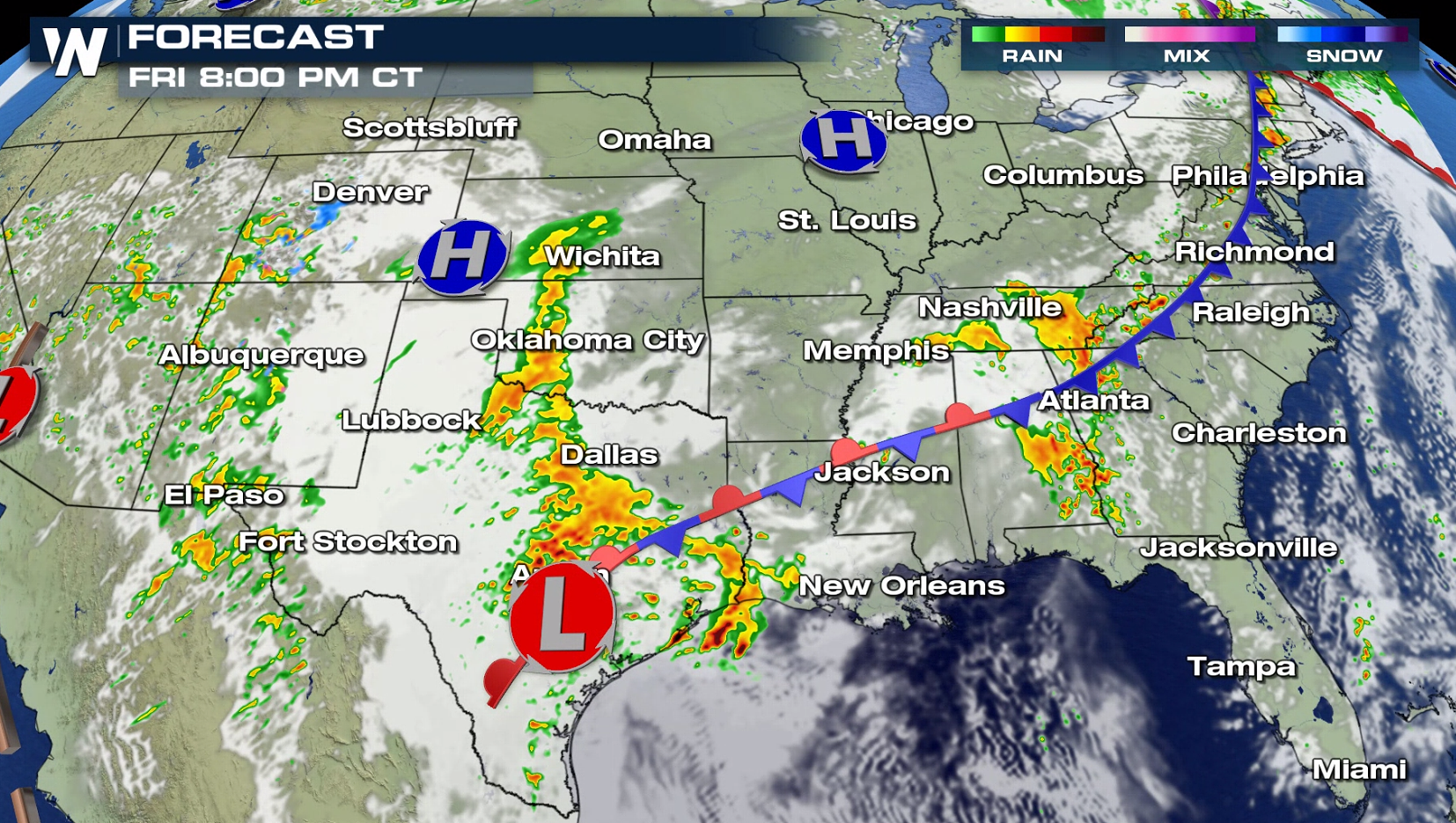 Have a severe weather plan in place, in case you need to take shelter this week if threatening storms approach your area. Be sure to check back with WeatherNation on-air and online if you are in the severe weather risk areas. For WeatherNation: 
Meteorologist Mace Michaels