[A debris-filled waterway in Key West, Florida of Hurricane Irma. Image from Petty Officer 1st Class Stephen Lehmann, US Coast Guard PIAT]
From
NOAA
When Hurricane Irma slammed into the Florida Keys as a Category 4 hurricane last September, it created widespread destruction and an intractable problem: lots and lots of marine debris.
Marine debris — which ranges from soda bottles and plastic bags to discarded fishing equipment and abandoned boats — can pose hazards to navigation, harm wildlife and marine life, and pollute the region's delicate ecosystem that is under the protection of Florida Keys National Marine Sanctuary.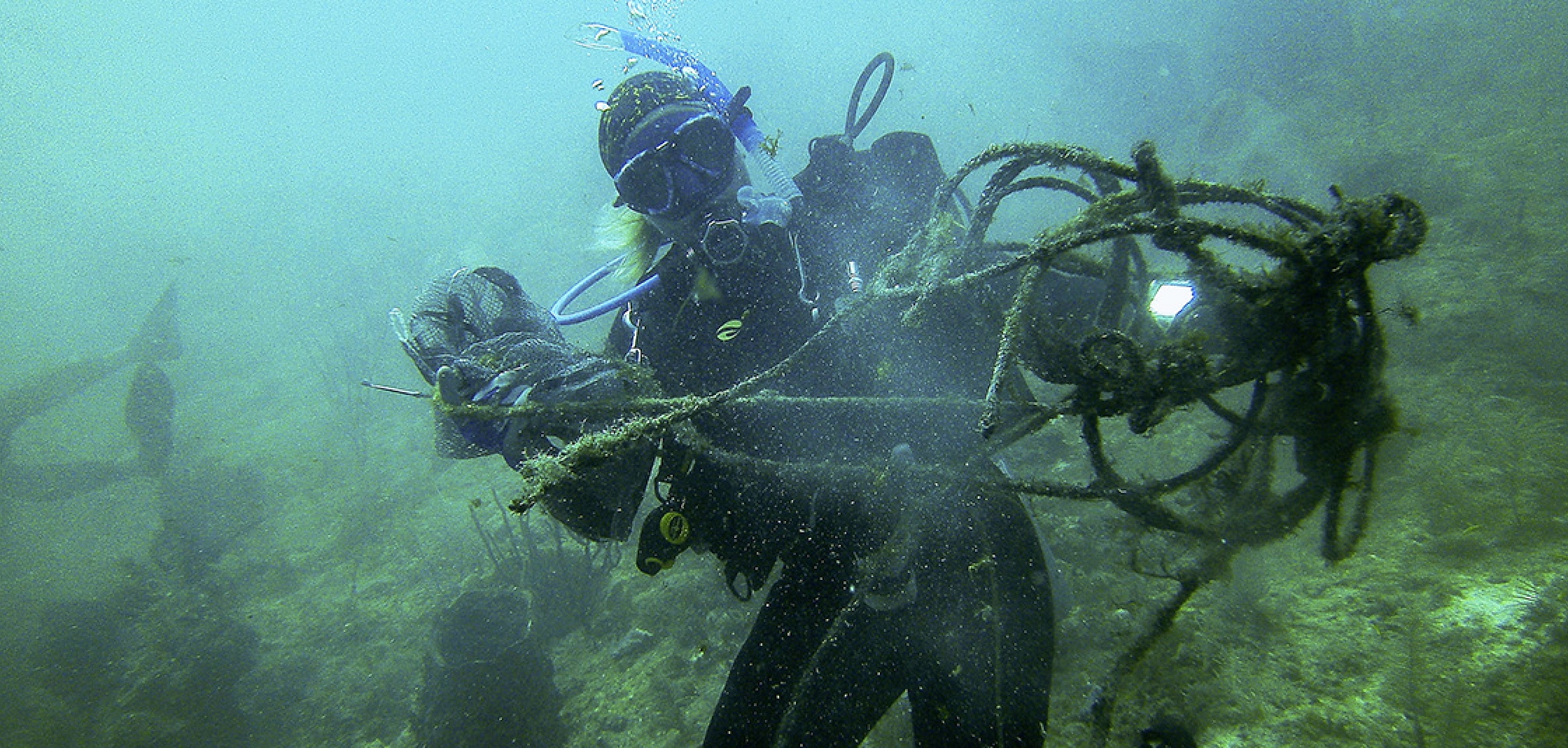 [Diver brings up trap line collected during a post-Hurricane Irma cleanup in Florida Keys National Marine Sanctuary. Courtesy of Jack Fishman via NOAA]
While about 2.5 million cubic yards of land-based debris was removed from the area after the storm, much underwater marine debris remains threatening coral, sponges, sea turtles, manatees and other marine animals.
What to do? Enter the Keys' own special cleanup squad, the Blue Star tour operators. Blue Star is a program established by the sanctuary to recognize diving and fishing operators who use responsible and sustainable practices, reducing their impacts on coral reefs and other sanctuary-protected resources.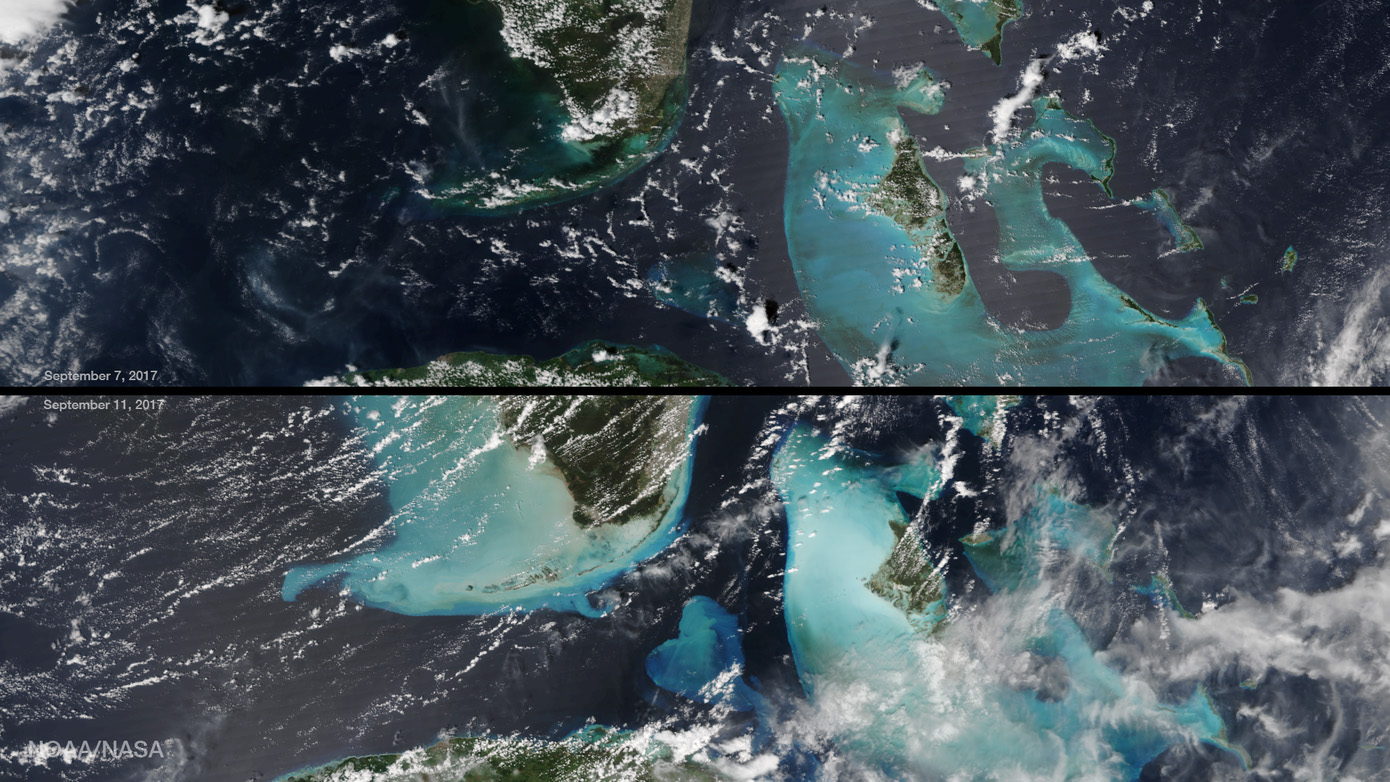 [Hurricane Irma didn't just impact land. As seen in these before-and-after true-color images captured by the VIIRS instrument on the NOAA/NASA Suomi NPP satellite September 7, 2017 (top) and September 11 (bottom), the storm altered the distribution of sand around the coast of Florida. The light blue color shows sediment suspended in the water, kicked up by the intensity of the storm.]
Blue Star tour operators lead regular underwater marine debris cleanups, some of which involve scuba diving to retrieve debris on reefs and the sea floor. So far, eight operators have been involved in the ongoing Irma cleanup, and a total of 40 Blue Star staff are trained to help.
Though the post-Irma cleanup started in earnest this May before the tour operators' busy summer season, marine debris is an ongoing problem. Even before the hurricane, the majority of debris found in the sanctuary was comprised of fishing gear, including old or discarded traps and lines.
Edited for WeatherNation by Meteorologist Mace Michaels