The Four Corners region is really packing in that heat! Temperatures will continue to rise this week due to high pressure that has now started to build. Dry conditions will also continue for a majority of the week, but by the weekend, we could see some moisture creep in!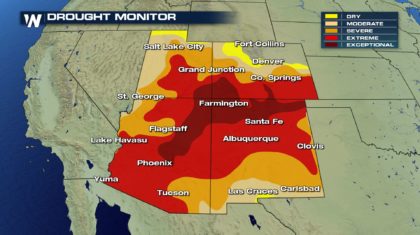 The drought monitor continues to show extreme to exceptional drought due to high temperatures and a lack of moisture in the area.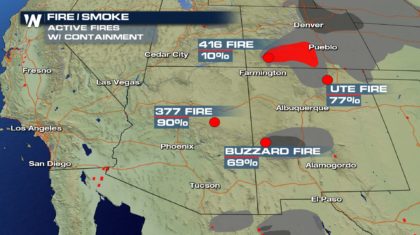 Several fires are still burning. Most are contained, but the 416 fire is only 10 percent contained. https://www.facebook.com/WeatherNation/videos/10156571058794874/ Smoke continues to spread throughout Colorado, diminishing air quality.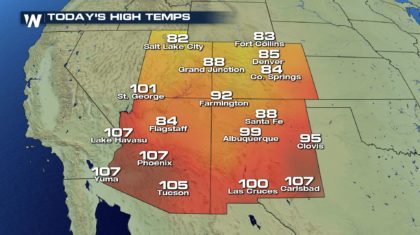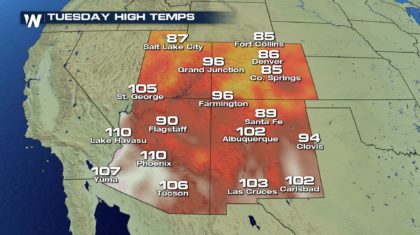 Temperatures will be quite hot for the next few days! If you're working outside, make sure to drink plenty of water and take breaks in the shade or indoors!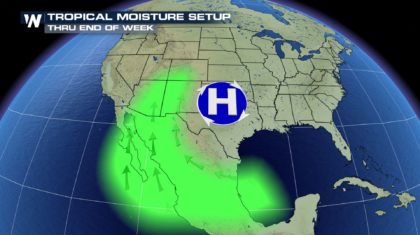 By the end of the week, moisture from the south could bring showers to the southwest! This could help contain those fires and even cool down those temperatures! For WeatherNation -Meteorologist
Shelly Lindblade