A late season Arctic cold front brought sub-freezing temperatures to a large portions of the Central and Eastern U.S. through the first half of the week. It even brought significant late season
snow to the northeast
! Record cold temperatures were tied or broken across the central and southern U.S. on Wednesday and Thursday mornings. One last round of record cold and freezing temperatures are possible Friday morning.
Wednesday Records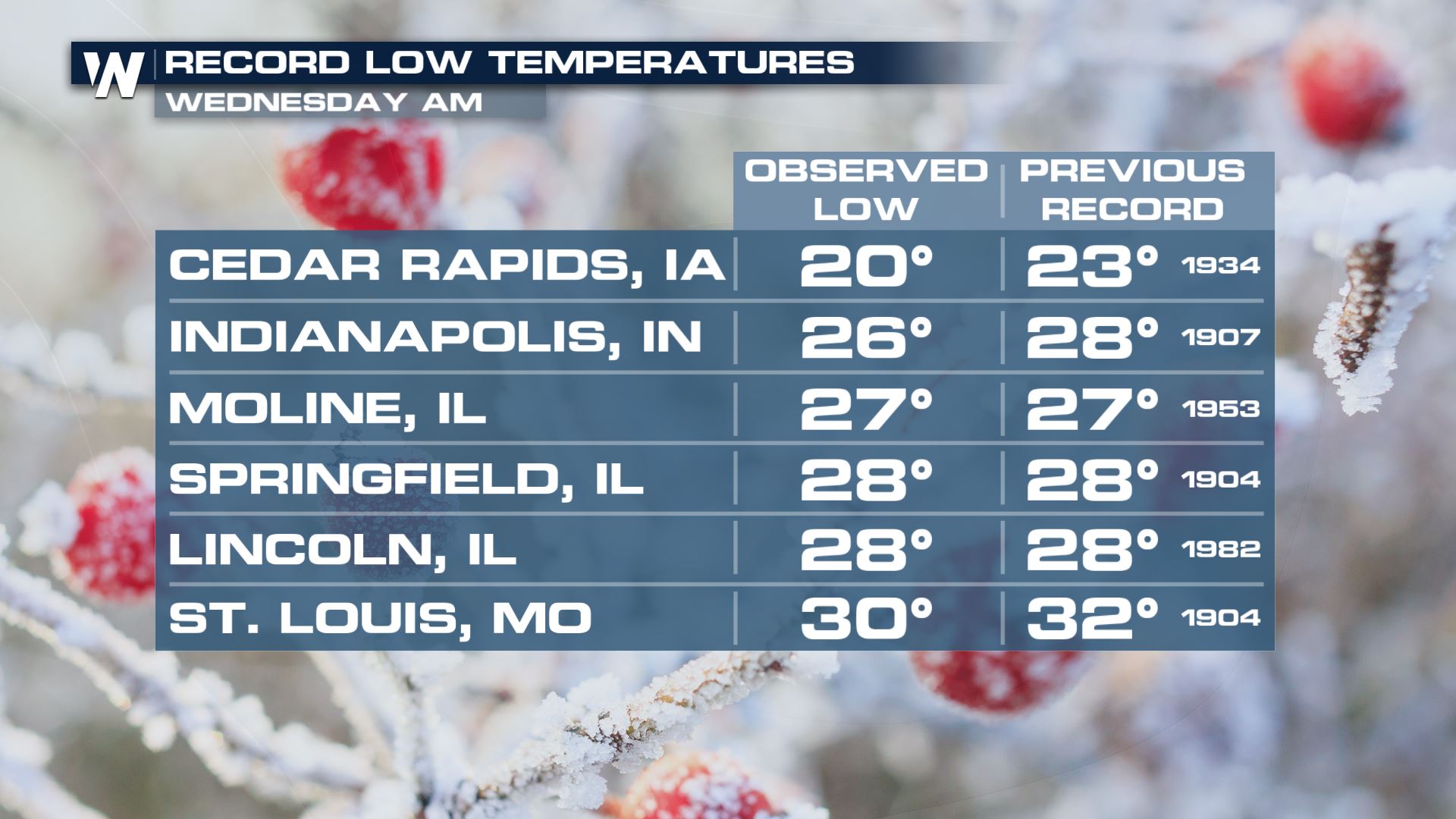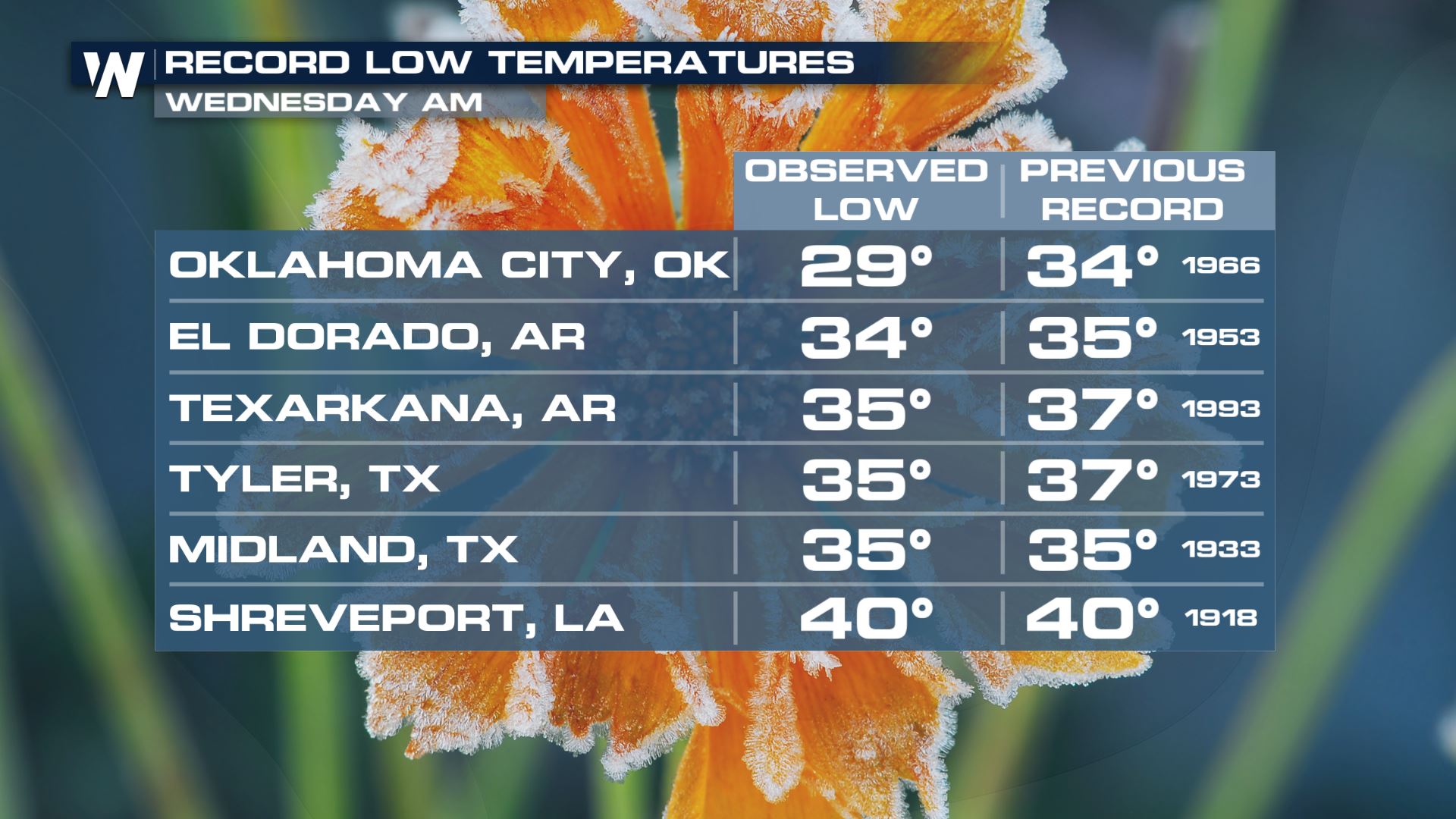 Thursday Records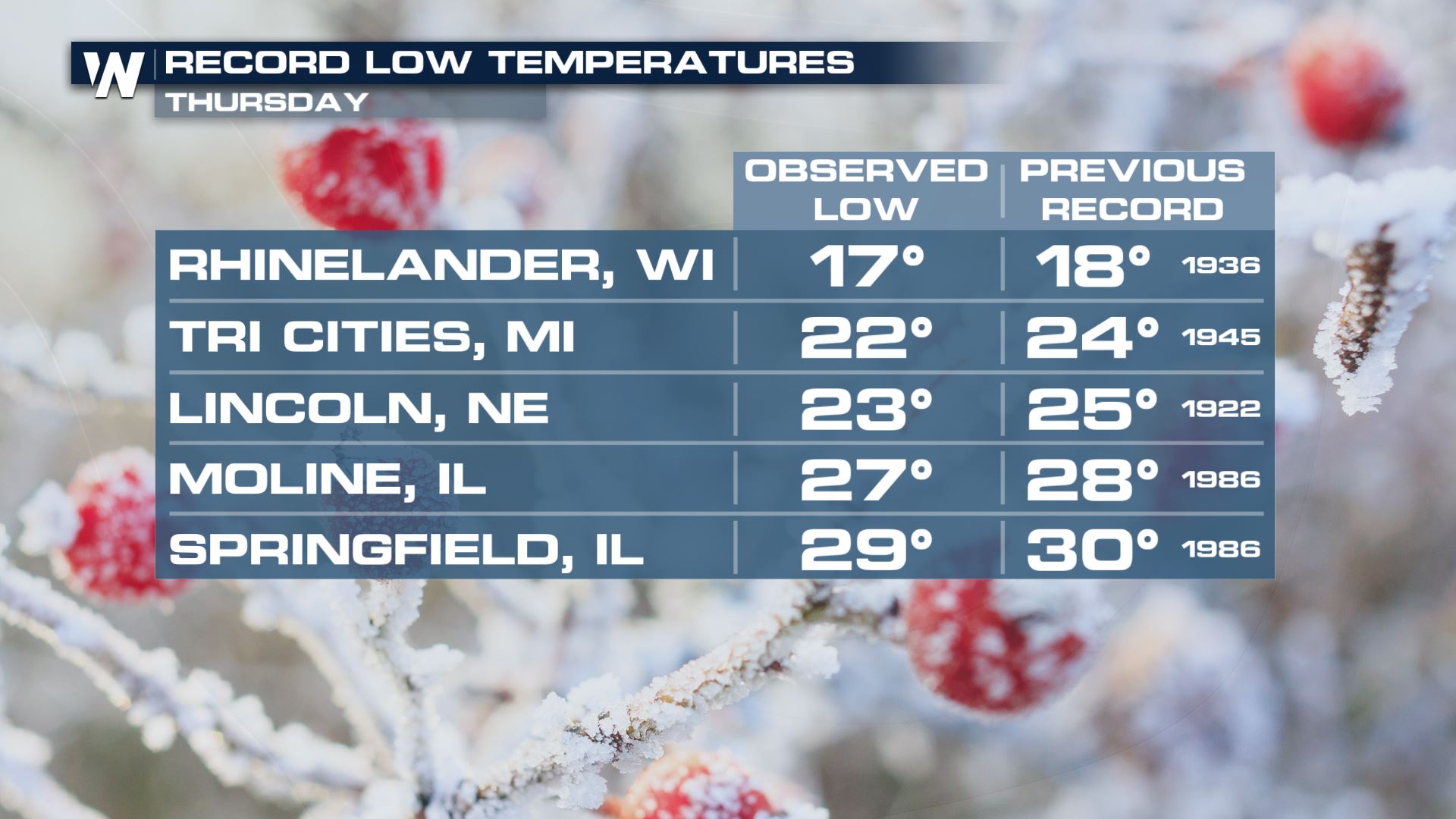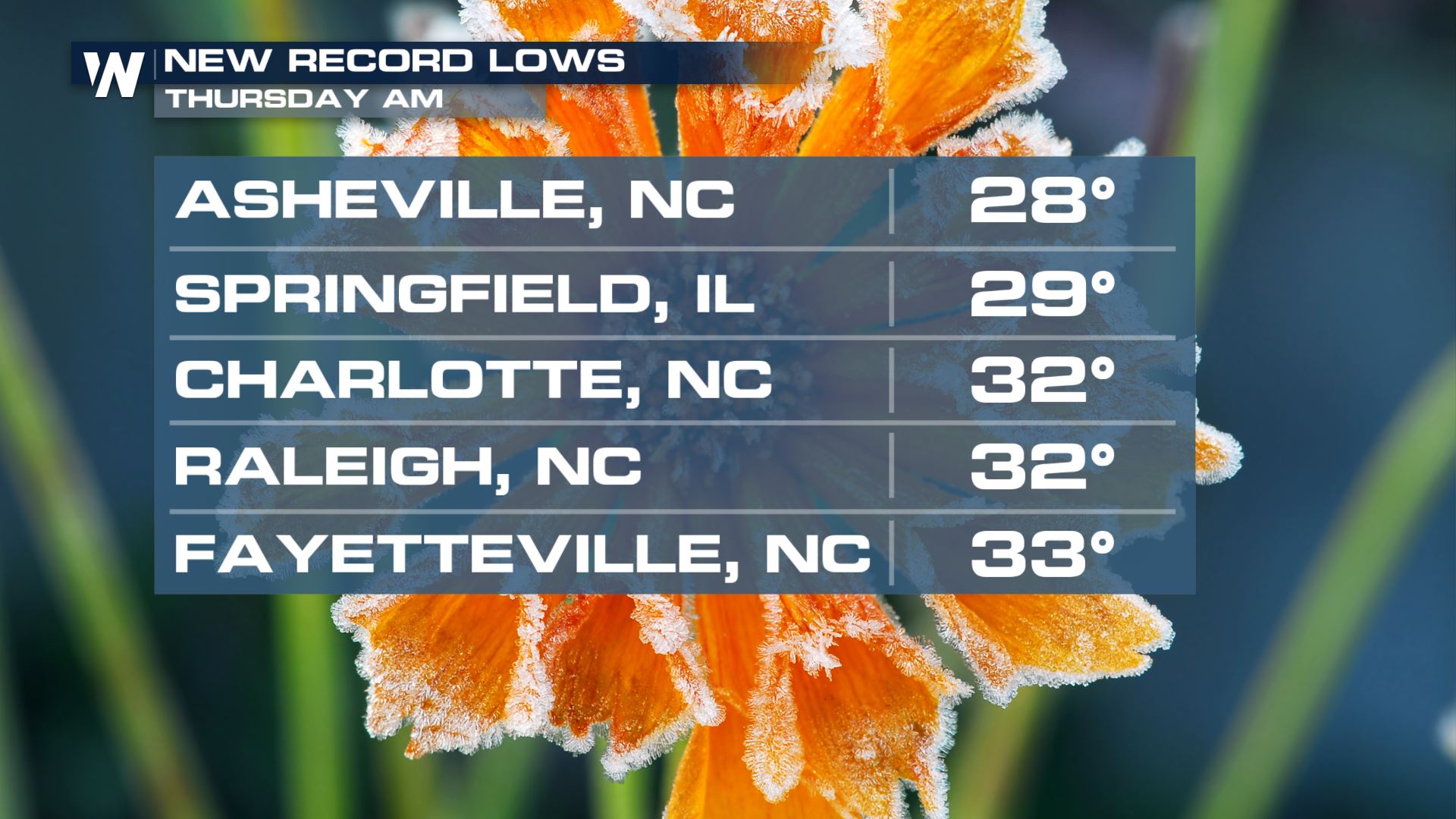 The cold air will continue to move eastward through the end of the work week. Each city represented by a blue dot is where record cold temperatures are possible and Friday morning.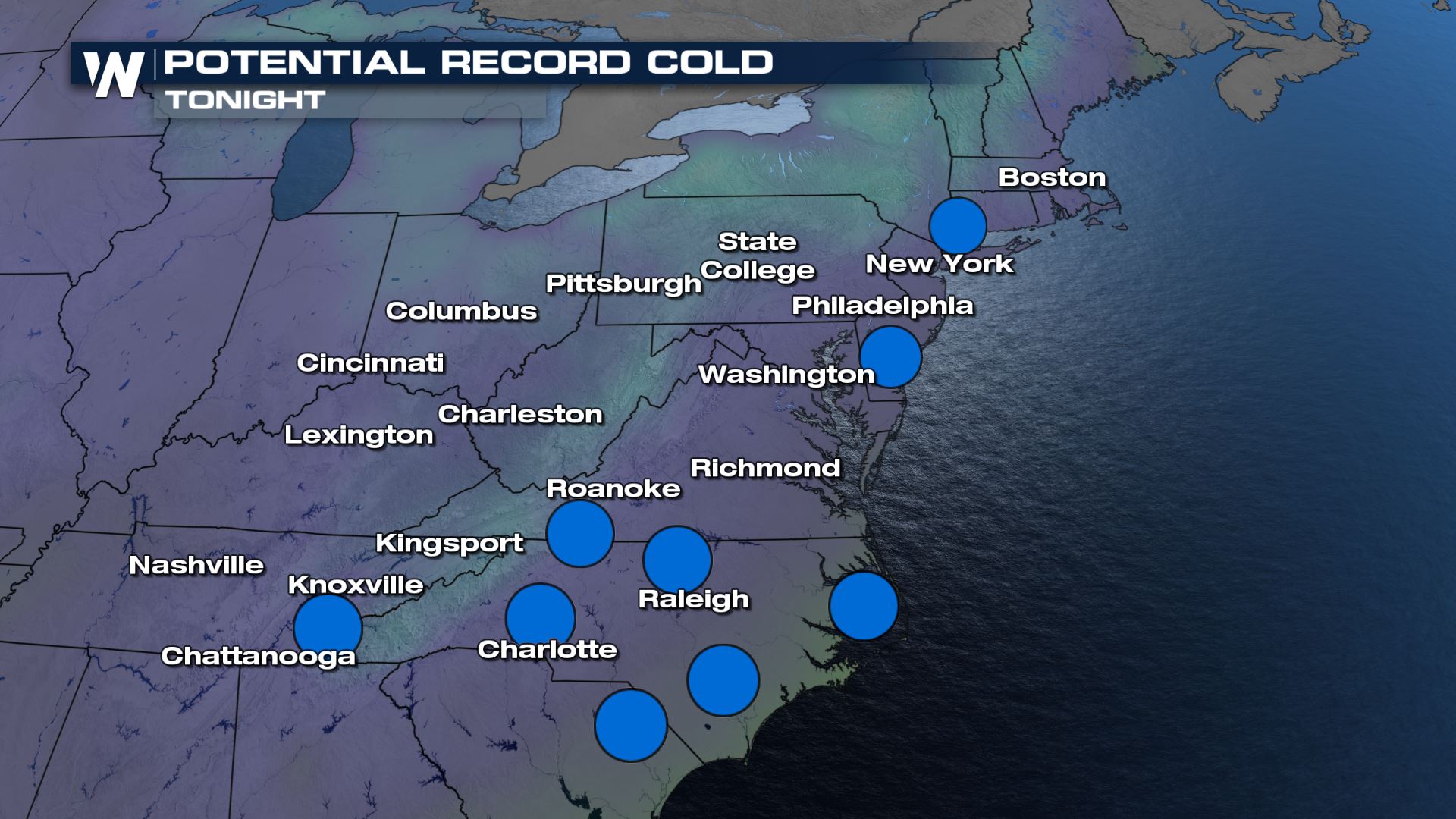 Now that the growing season is underway in some locations in the U.S., freeze alerts are in place for many counties across the Mid-South and Mid-Atlantic through Friday morning. Temperatures will once again drop into the 20s and 30s. Move those sensitive plants indoors!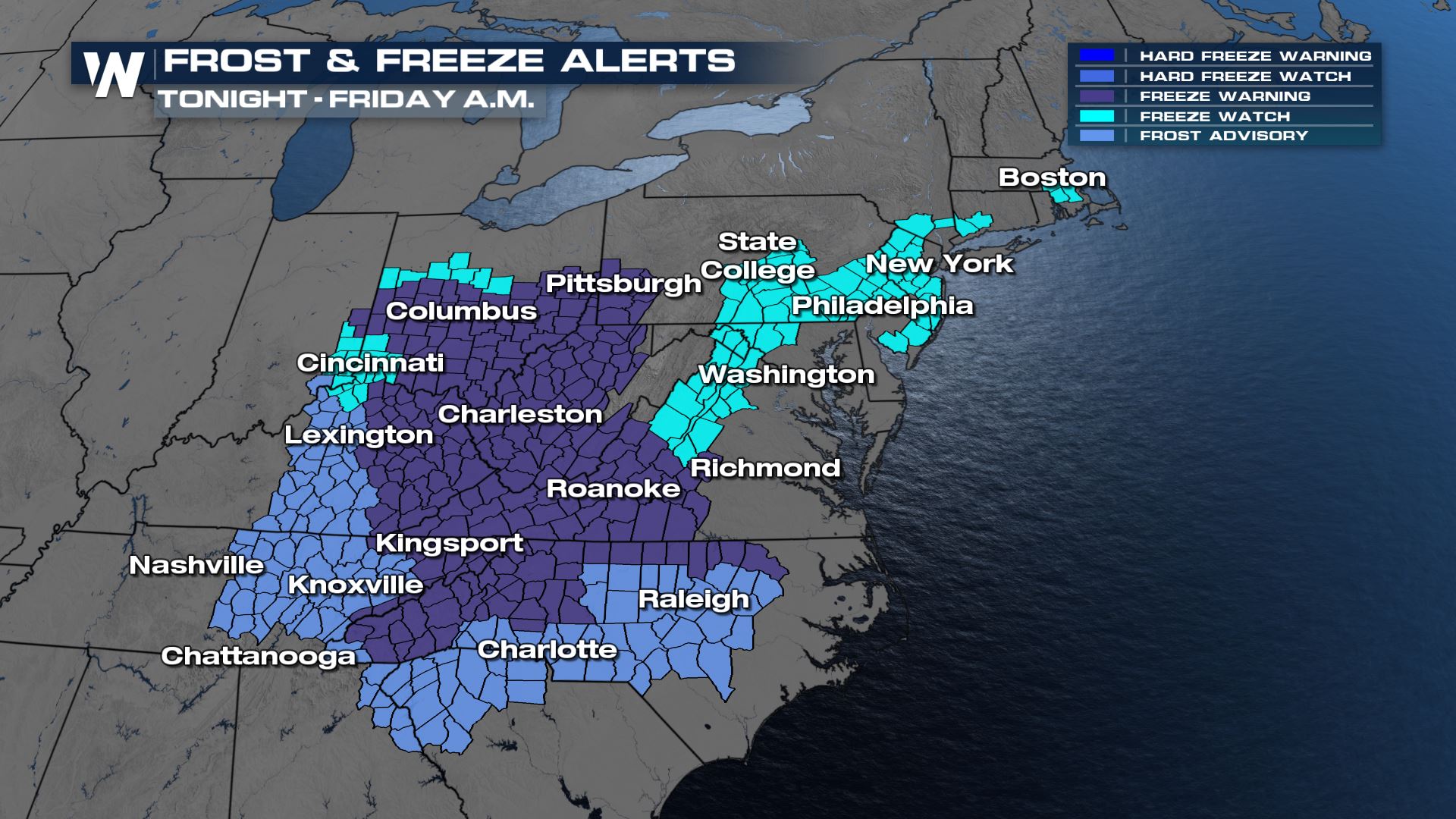 The cold continues to move east and south through this week and temperatures will slowly rebound for the central United States.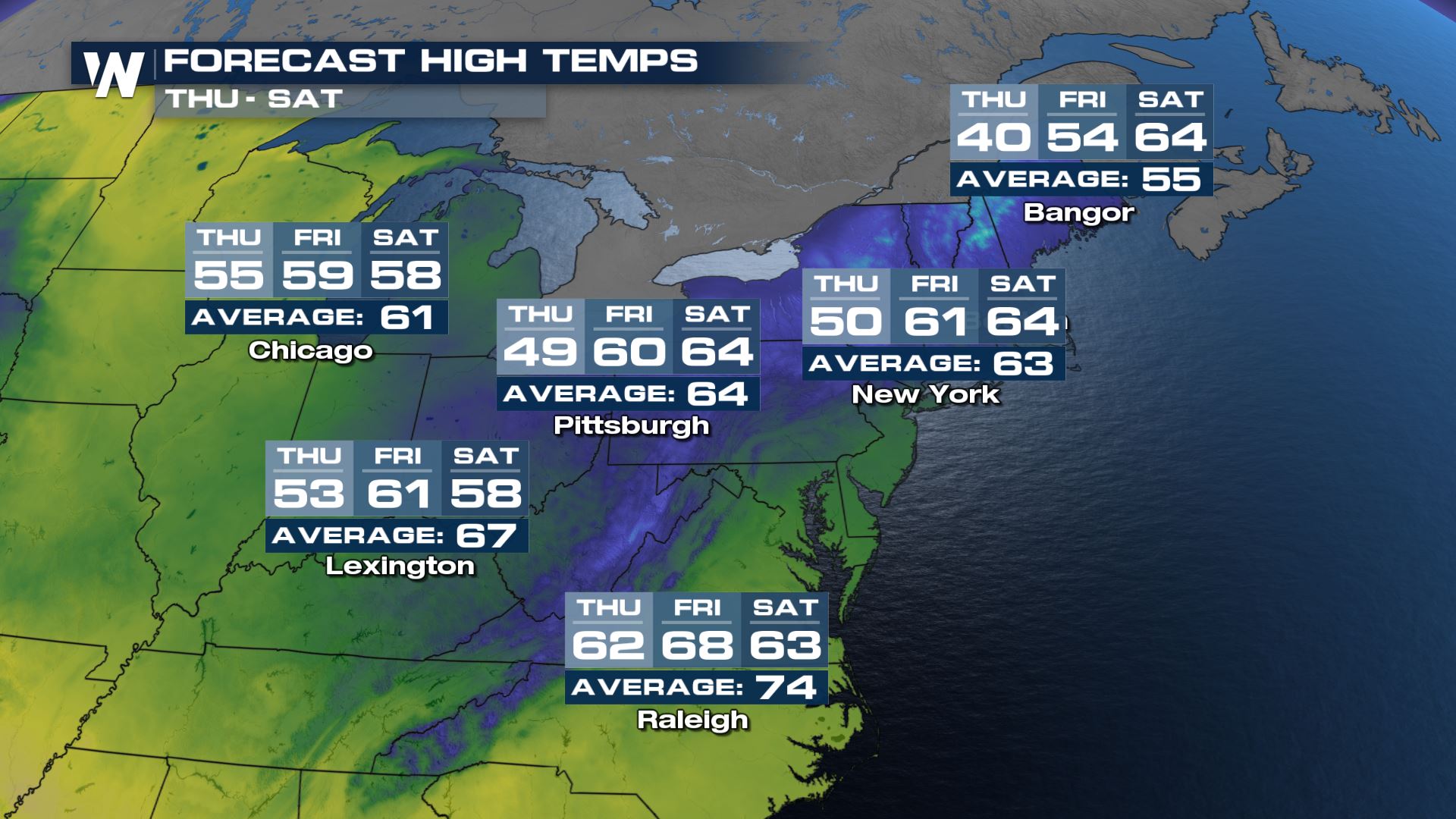 Stay with WeatherNation for all of the latest on this possible last gasp of winter temperatures!