SEVERE OUTLOOK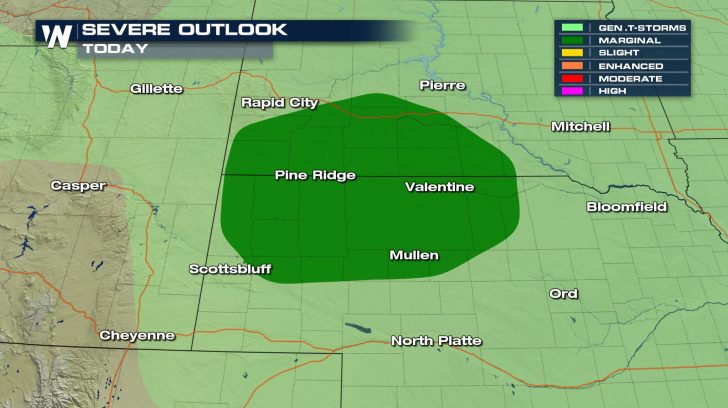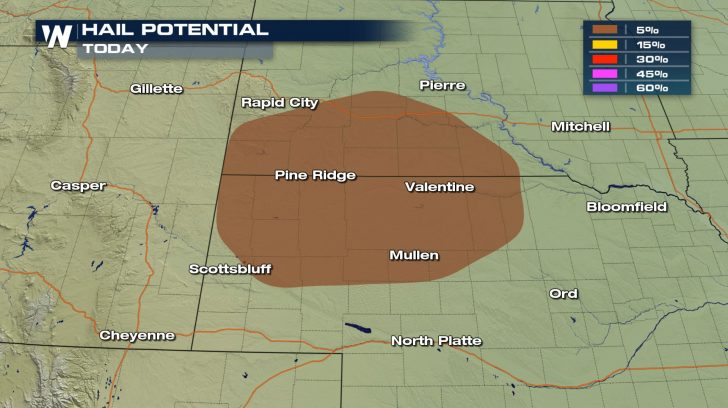 A risk of severe weather exists into parts of South Dakota and Nebraska, today. Isolated severe thunderstorms might be capable of producing small hail. The good news is that we do not have the risk of damaging winds or tornadoes.
FORECAST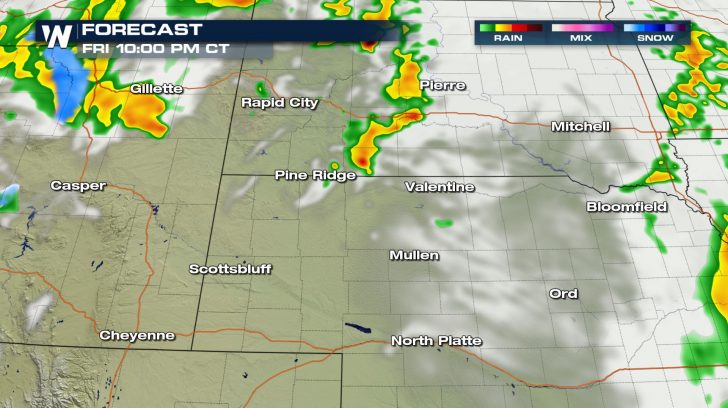 This event will be very short lived. Rain showers will start to pop up around 7 PM this evening. The severe chance happens around 9 PM to 11 PM. Shortly after this, the severe risk should move out as we head into early Saturday morning. Although, we will still be stuck with a few pockets of rain and possible snow showers.
SATURDAY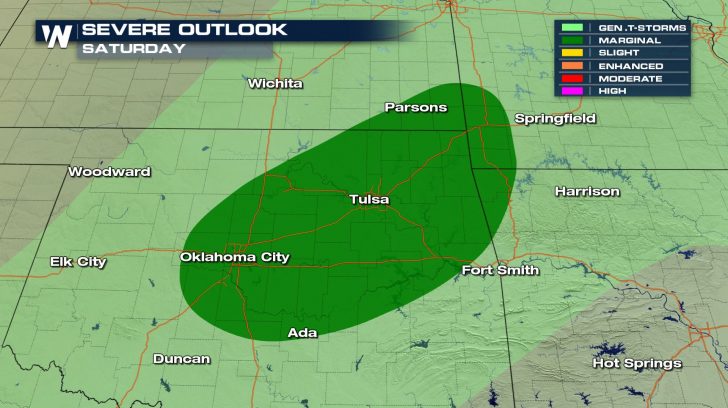 The severe threat shifts more to the south for our Saturday. A marginal risk is in place for areas like Tulsa and Oklahoma City. Isolated severe thunderstorms will be possible throughout the day.