It's that time... Time to start preparing for heavy rainfall in the High Plains. While farmers may embrace the rain that's to come - others may not like it as much. The Storm Prediction Center is forecasting above normal precip for a good chunk of the country through the end of the month with a bulls-eye across the central plains.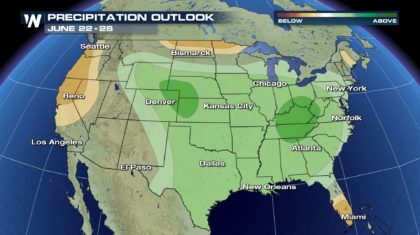 The forecast calls fore heavy rain to continue into Monday afternoon - with some severe storms possible as well.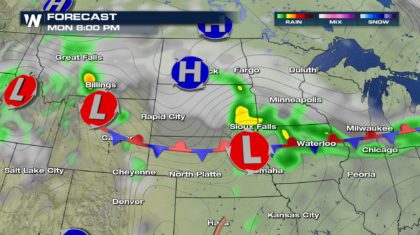 The heavy rainfall we see on Monday could produce torrential downpours with rainfall rates exceeding 1-2 inches per hour leading to the flood concern for the afternoon around Omaha.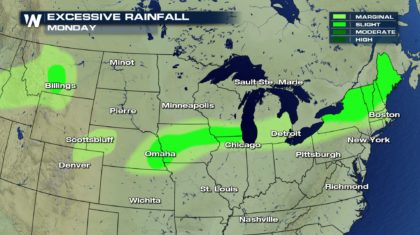 By Tuesday morning and afternoon, more heavy rain associated with a stalled out frontal boundary will again produce some extreme rain in similar areas.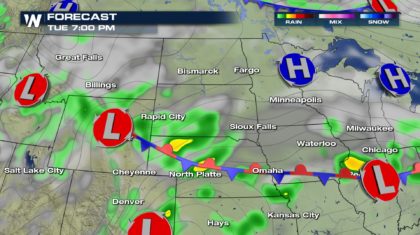 The flooding potential by Tuesday afternoon expands to include much of Nebraska, Kansas, Western Wyoming and Southwestern South Dakota.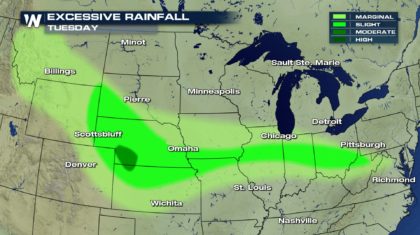 Total rainfall could exceed a half of a foot in some locales!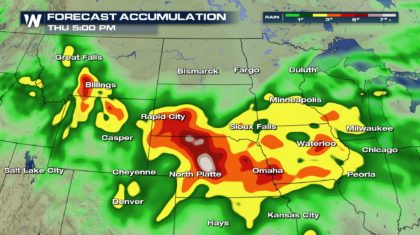 Be prepared for flood watches and warnings. Know the difference between the two and know how to react to each alert.
Click here to refresh yourself.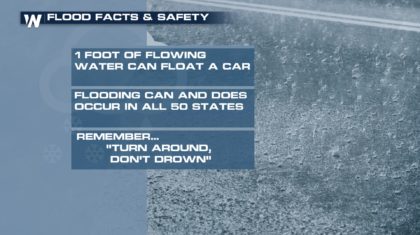 For WeatherNation: Meteorologist
Andy Stein