A surge of warmer-than-average weather is bringing out the spring bloom for areas east of the Mississippi Valley this week. A bubble of warmth is placed from the Great Lakes to Florida with widespread temperatures in the 70's. For Florida standards it's much closer to average for this time of the year, however for the Midwest and Appalachians it's plenty mild for early April.
Forecast Temperatures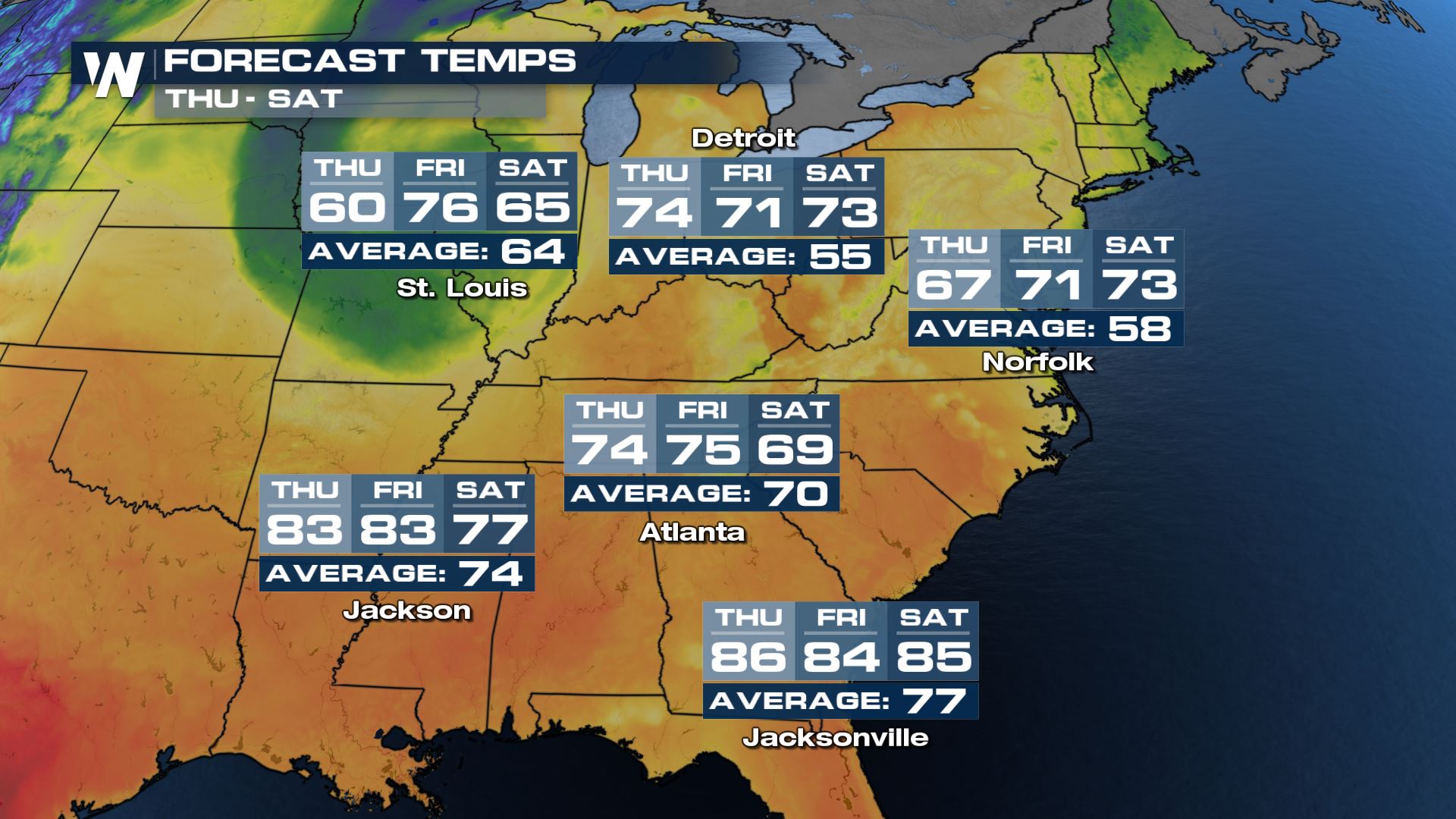 Detroit, Michigan will be just as warm as Atlanta, Georgia on Thursday the 8th of April! Temperatures will return into the 80's by the end of the week for Floridians, including the city of Jacksonville. A pocket of cooler air will work its way through St. Louis, Missouri helping to keep temperatures down and rain chances up. The warmest day along the immediate East coast of the U.S. is expected to be Saturday.
Potential Records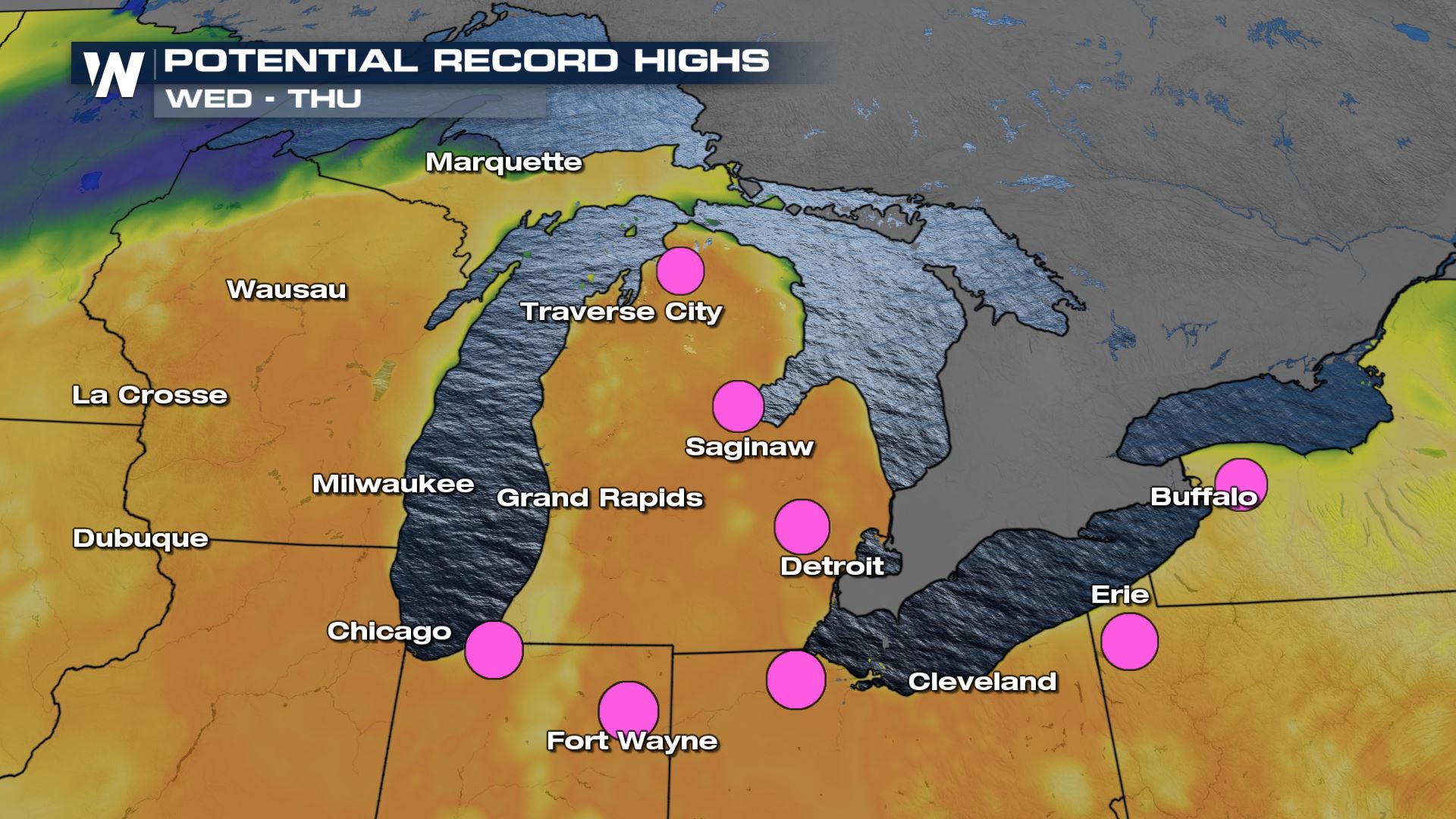 Cities including South Bend, Ft. Wayne, Toledo, Detroit, Saginaw, Traverse City, Erie, and Buffalo could tie or break record highs on Wednesday and Thursday April 7th and 8th.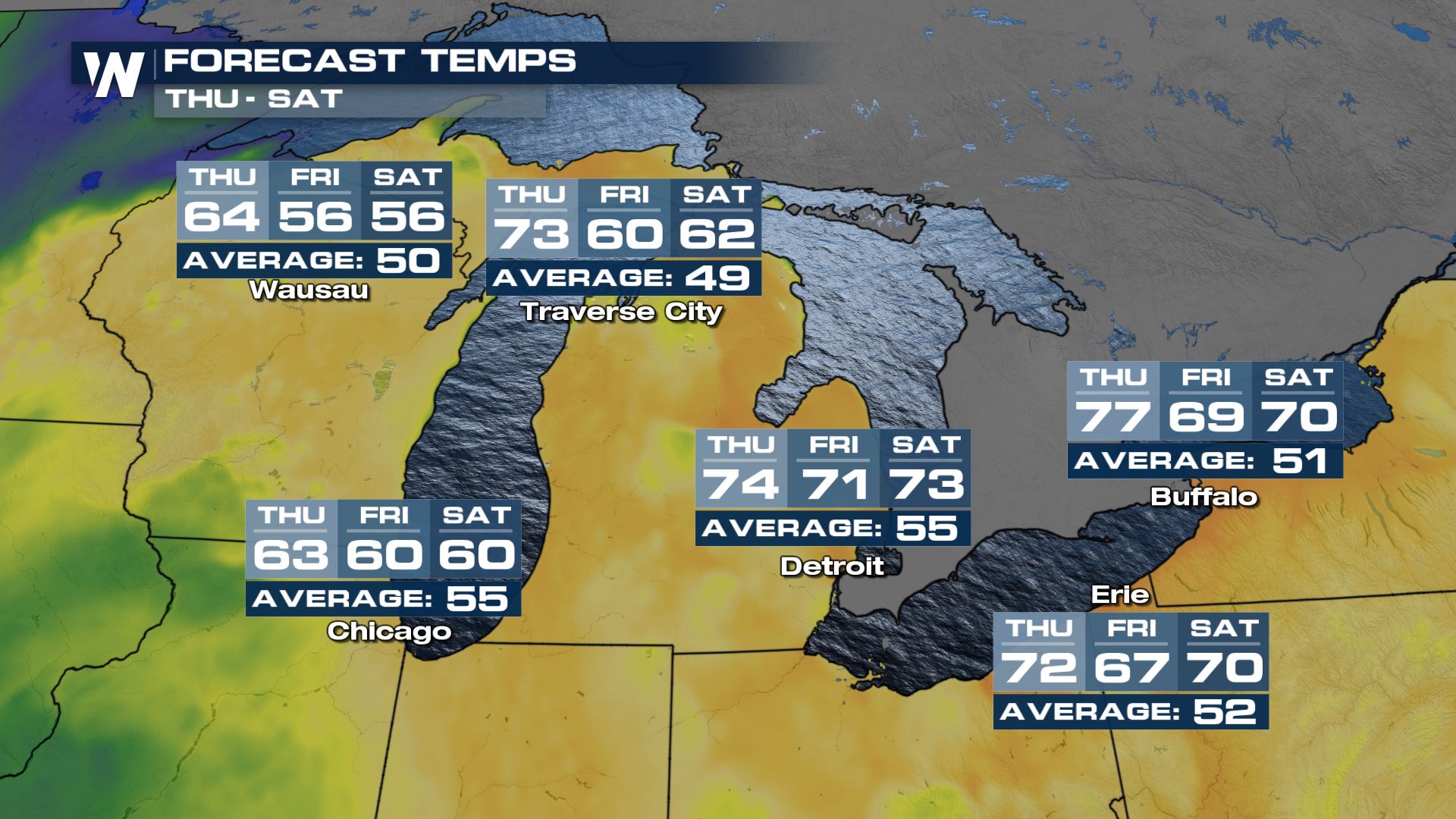 Compared to average some of the warmest cities this week will be Traverse City, Michigan and Buffalo, New York. There, the forecast high temperature is 24 to 26 degrees above average on Thursday!
City-by-City Trends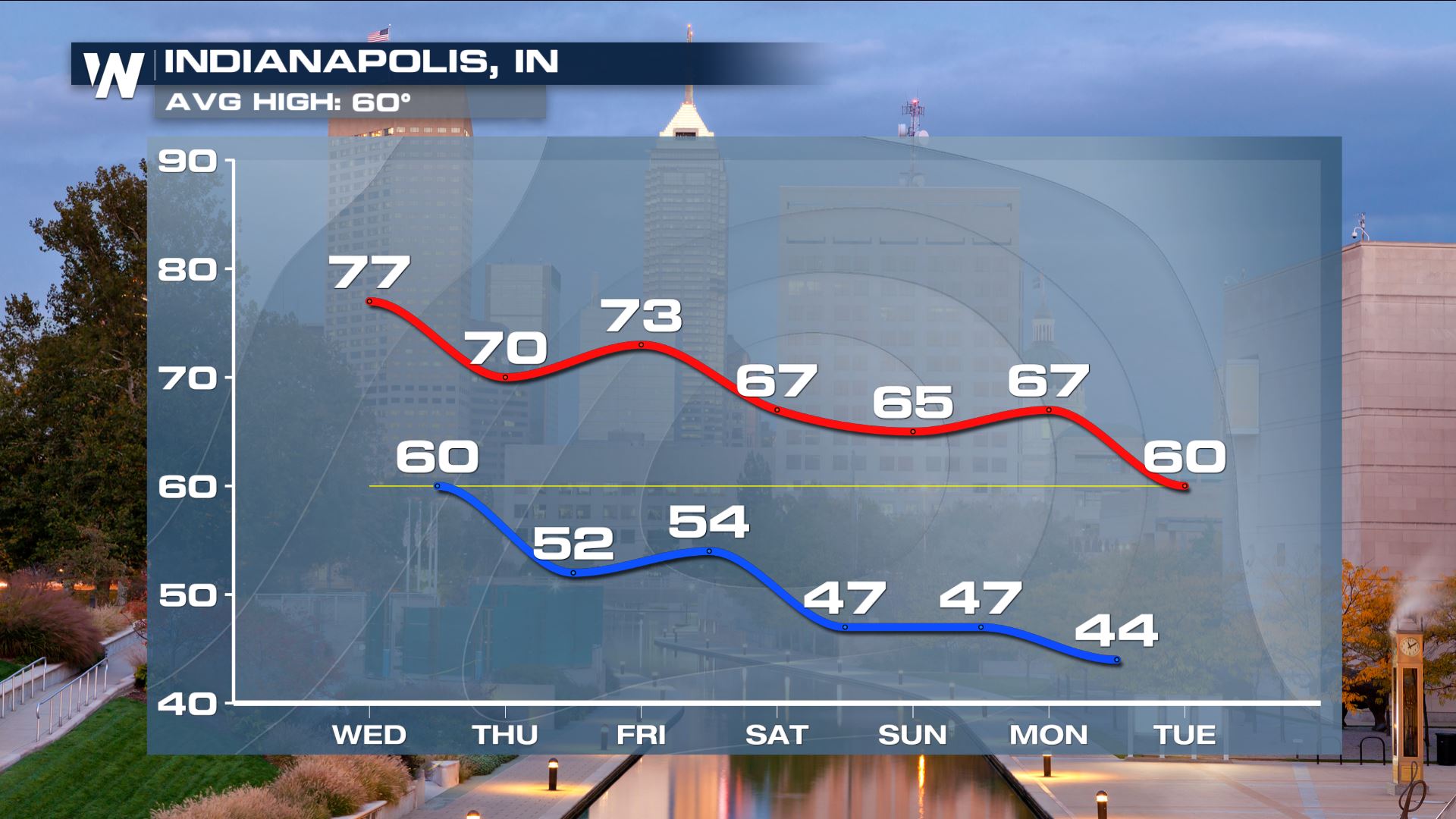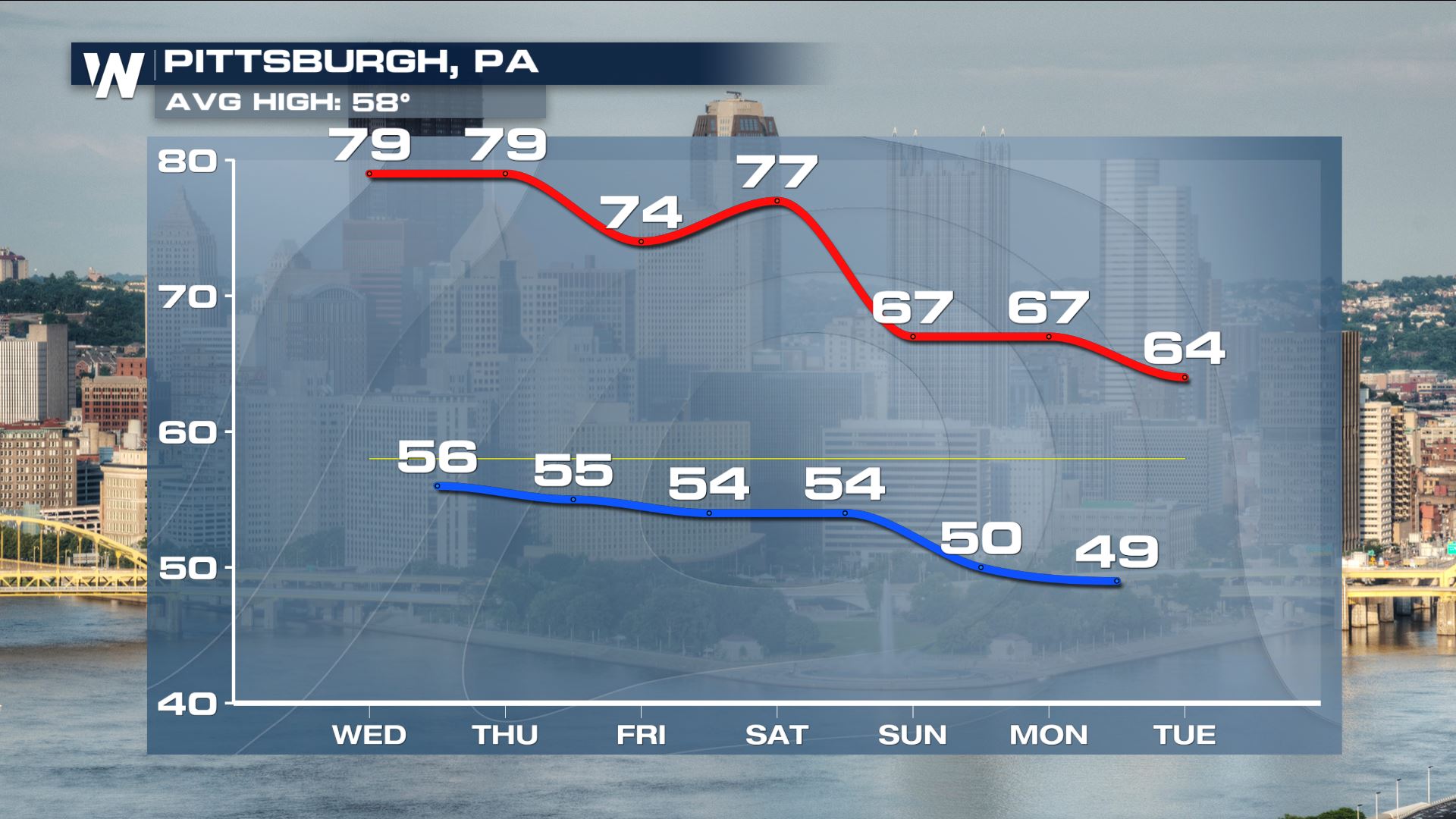 If you enjoy the warmer weather, then there is some good news. You will have plenty of time in the near-term to enjoy the mild April air. On the other hand, the extended forecast shows a strong likelihood of a cooling trend into the week of Monday, April 12th. Want more detail on the temperature forecast for your region? Our WeatherNation Regional Forecasts are shown at the following times: Eastern U.S. :10 past the hour Central U.S. :30 past the hour Western U.S. :50 past the hour