The eastern United States will get a break from the heat and humidity this weekend, but not before a few more thunderstorms pop up heading into Saturday.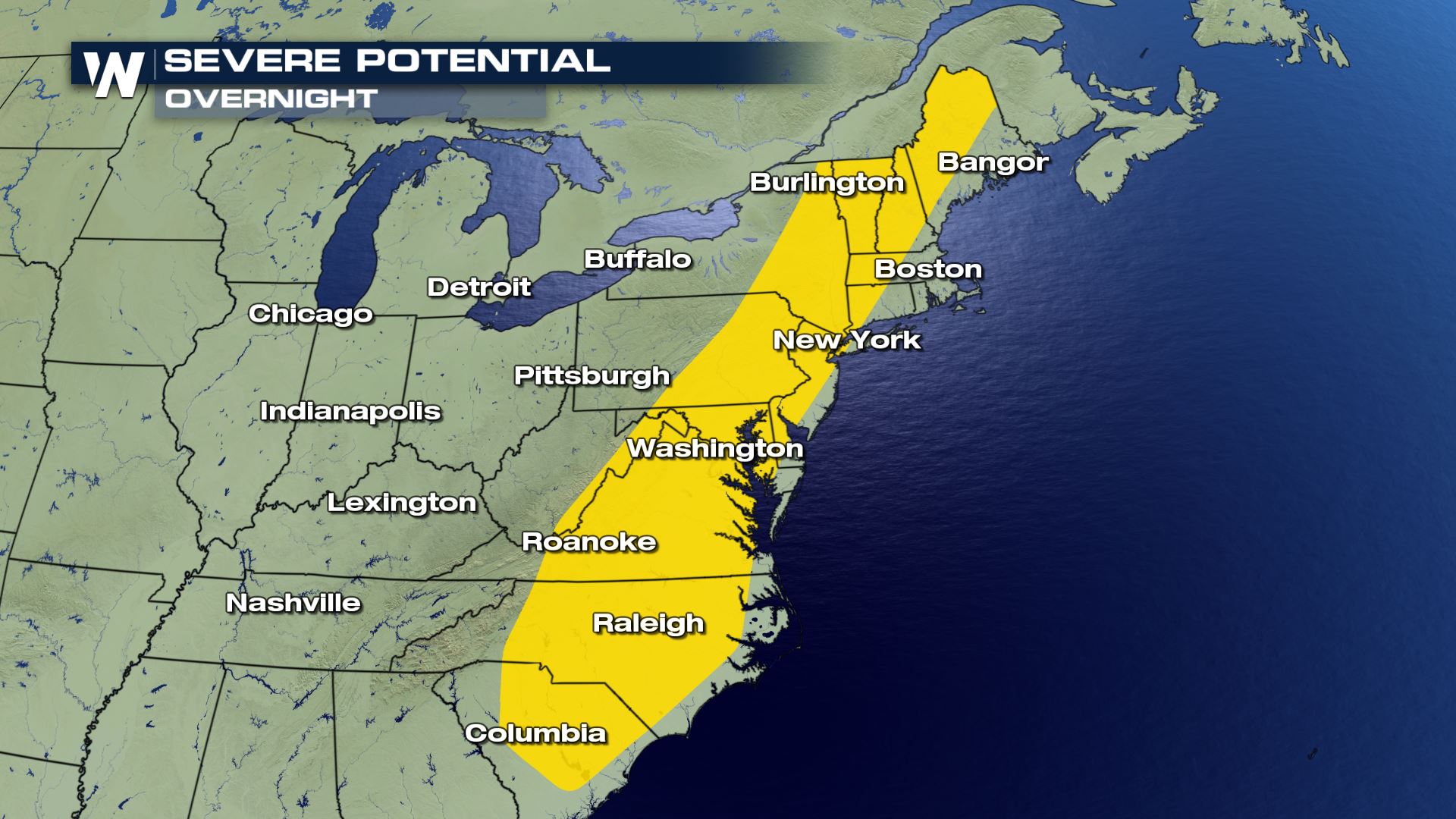 The overnight hours into Saturday morning will feature the chance of a few, isolated thunderstorms. These rain showers and storms will feed off of the still-warm/muggy air mass that remains in place across the eastern seaboard.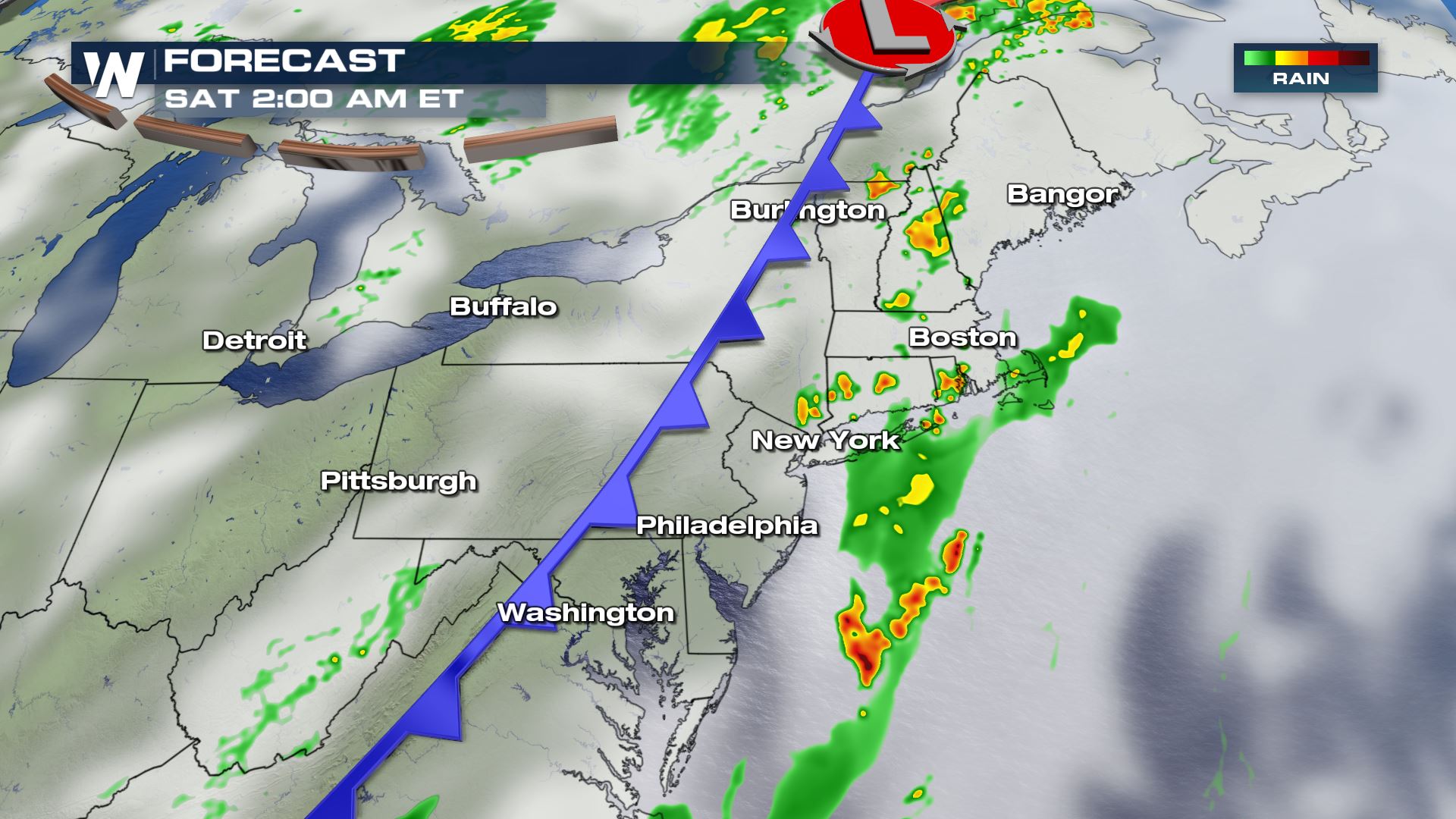 By Saturday morning (daybreak) the most likely location for leftover showers and a rumble of thunder will be along southeast Virginia's coastline, stretching southwest through North and South Carolina.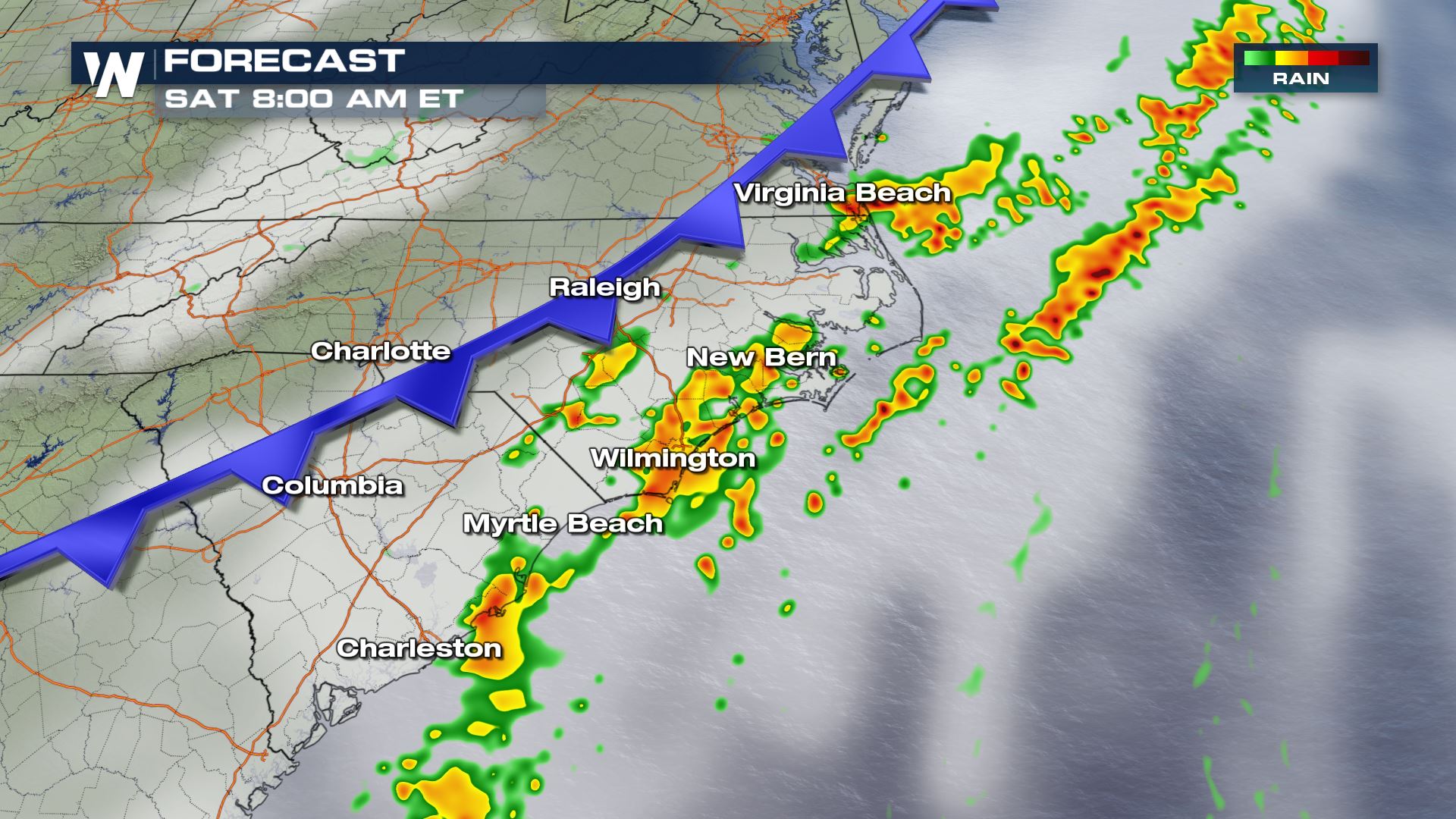 The cold front, eventually bringing much cooler and drier air to much of the East, will spawn additional showers and thunderstorms on Saturday afternoon. The primary hazard with these thunderstorms will be strong wind gusts.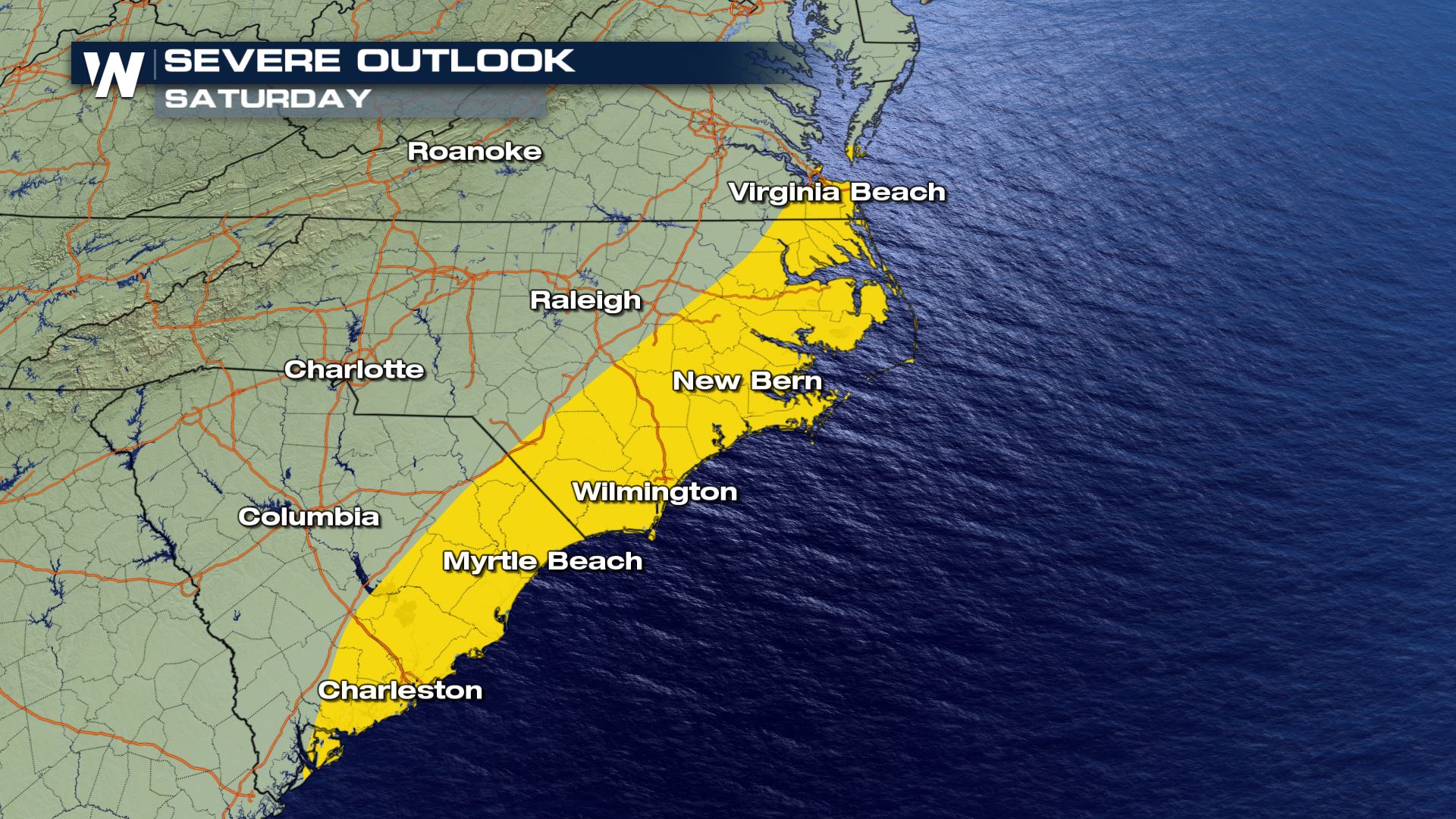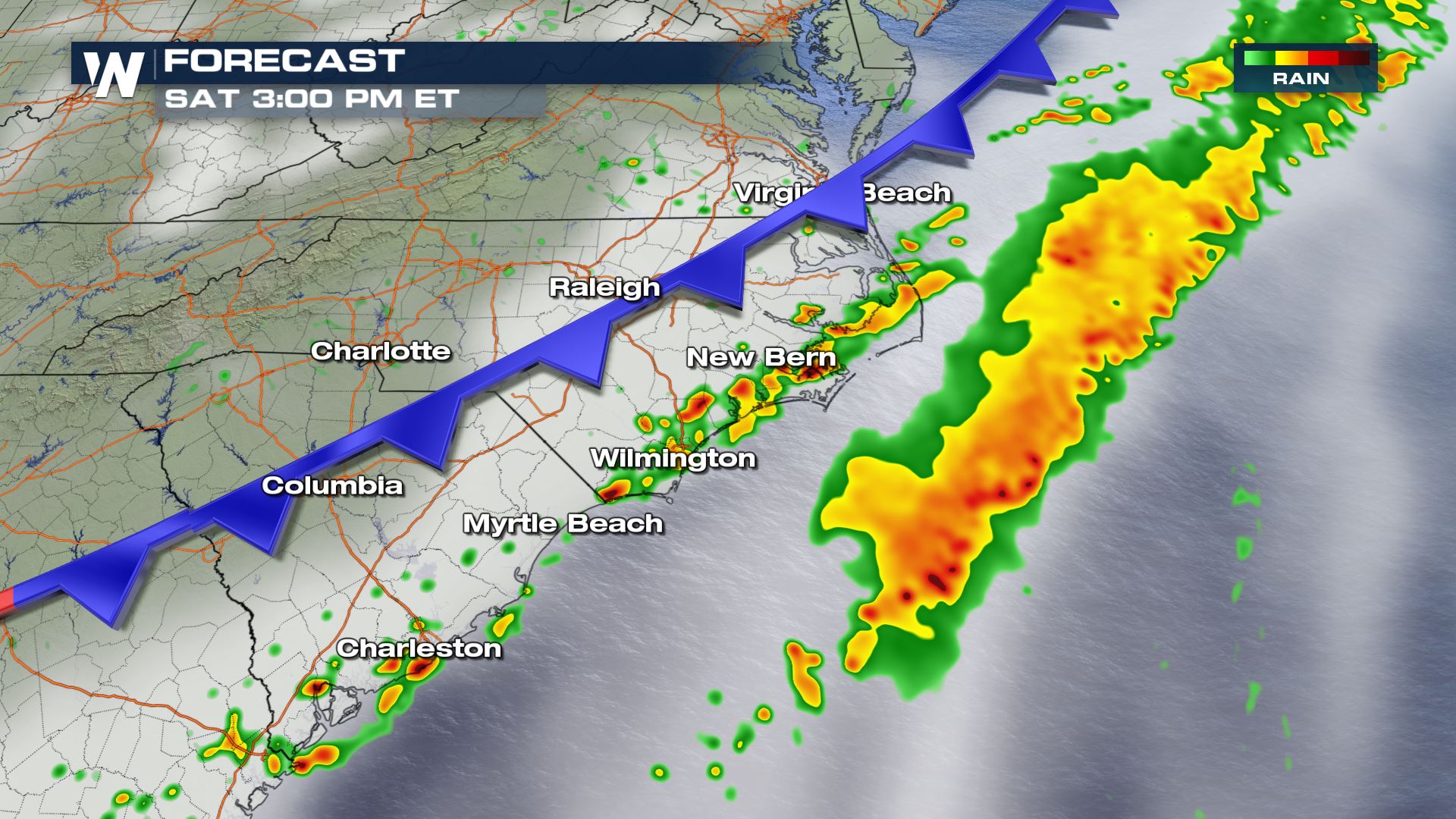 The Appalachian region had quite the windy Friday. As of late Friday evening, there were a total of about 80 reports for strong wind gusts and/or wind damage. This knocked out power to tens of thousands of New York customers, however electricity was quickly restored in many areas. Continue to stay with WeatherNation for updates this weekend regarding where severe storms will move to next.