Beneficial rain hit the ongoing wildfires in Oklahoma Friday night, lingering into Saturday too. This was much needed not only for the fires, but also for an area that has been very dry lately. https://twitter.com/WeatherNation/status/987544467224735744 We have been following the Rhea Fire and the 34 Complex Fire in Oklahoma in particular due to the size and impact. Prior to the onset of the rain, the Rhea Fire had already consumed more than 280,000 acres and killed two people. Fortunately the rain did not stop falling Friday night. https://twitter.com/WeatherNation/status/987756395326914560 On Saturday morning and afternoon, more scattered showers fell as a sluggish low pressure system moved east. In all, the radar estimates showed that between 0.50 and 1.50" of rain fell in western Oklahoma between Friday and Saturday, while up to 3-4" fell across the northern part of the state.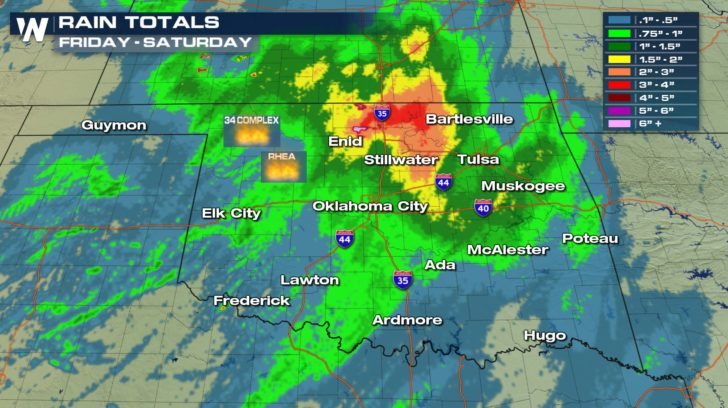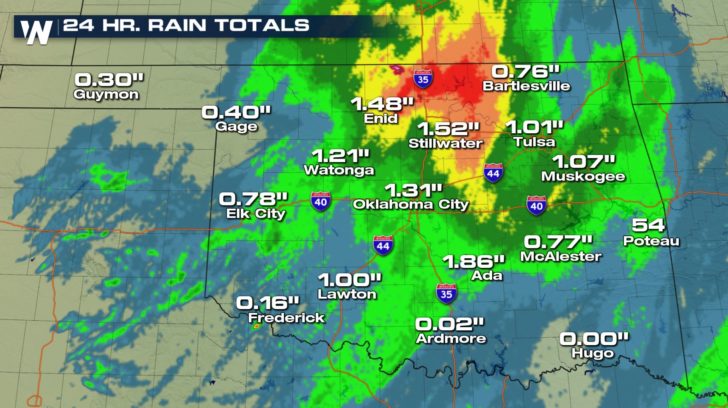 24-hour rainfall ending Saturday evening, April 21 So what has that done to the status of the wildfires? Well, according to officials working the Rhea Fire,
"The fire—at 288,694 acres—did not grow significantly Friday."
- Inciweb.nwcg.gov The Rhea Fire statistics as of Saturday evening were:
288,694 acres burned
49% contained
Cause unknown
The 34 Complex Fire statistics as of Saturday evening were:
62,432 acres burned
85% contained
193 total personnel working the fire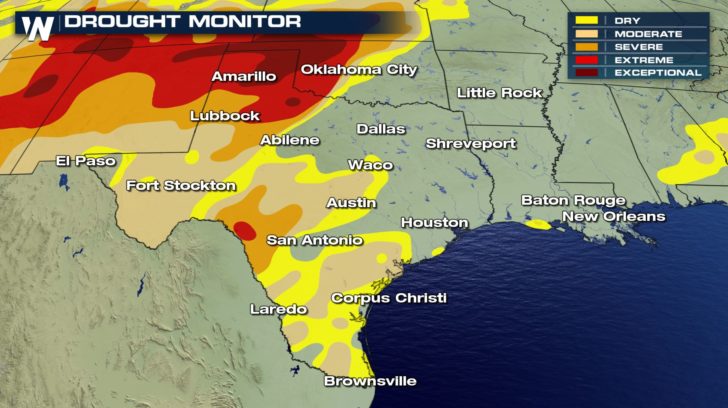 The weekly drought monitor as of Tuesday, April 17 where red shows extreme drought and maroon shows exceptional drought. We will continue to follow this story given the ongoing drought. Hopefully more moisture will work its way in through the next few weeks. For WeatherNation, Meteorologist Steve Glazier