This summer has been relatively hot and dry in Seattle, a city known for its cool and damp climate.  In fact, since May 1st, the Emerald City has only picked up
one inch
of rain.  One inch!  On average, Seattle should receive just over four inches of rain between May 1st and August 31st.  While this is considered the dry season in the Northwest, it has certainly been drier than normal.  Drought conditions continue to impact the entire region.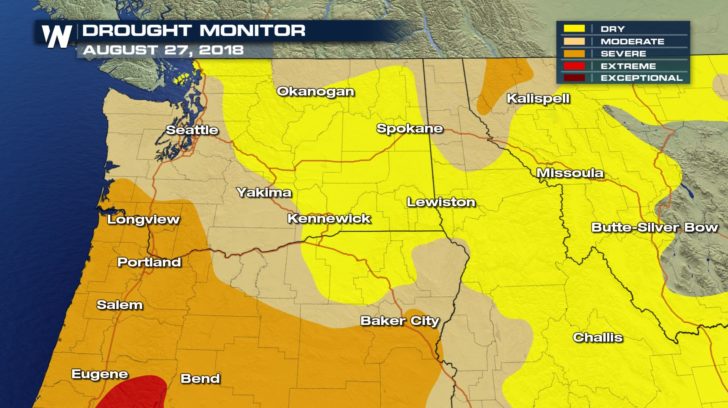 Looking at year-to-date rainfall, however, Seattle is actually not too far behind.  This is thanks to an incredibly wet January (8.12 inches of rain) and April (5.69 inches of rain).  Unfortunately, the wet weather early in the year was not enough to help combat the wildfire threat that occurs ever summer in the Northwest.  This lack of rainfall over the last few months could not have come at a worse time.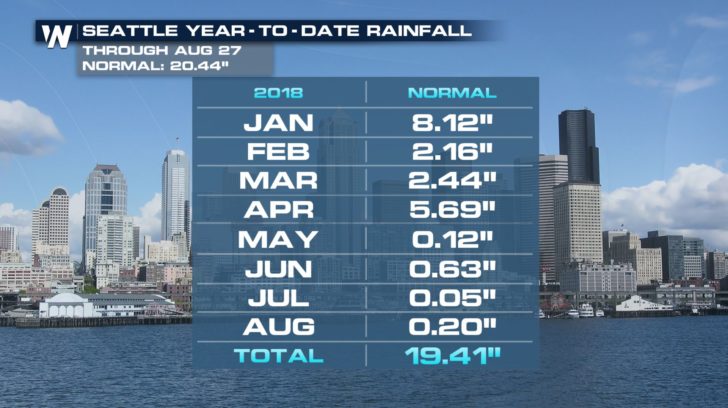 The last few days of August should remain relatively dry for Seattle and much of the Northwest.  There is a slight chance for light showers late Wednesday night and early Thursday.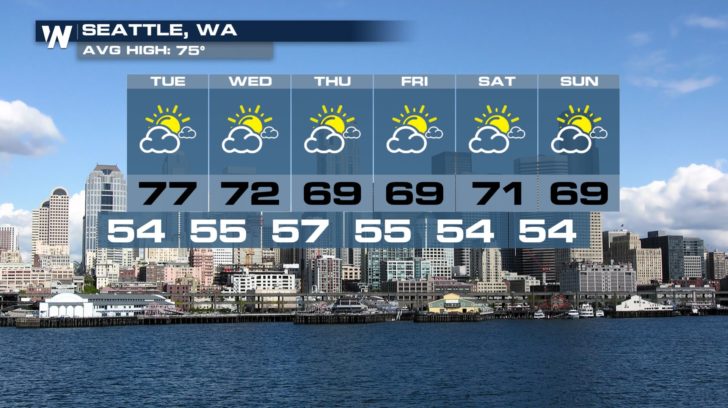 As summer wraps up, the trend of below average precipitation will likely remain in the Northwest. Continue to stay with
WeatherNation
for the very latest. -
Meteorologist Joe Astolfi