Tropical moisture streaming in from Tropical Storm Willa will interact with an area of low pressure in the Gulf of Mexico over the next few days.  This low will then bring heavy rain chances to states along the Gulf Coast.  Here is the very latest.
Forecast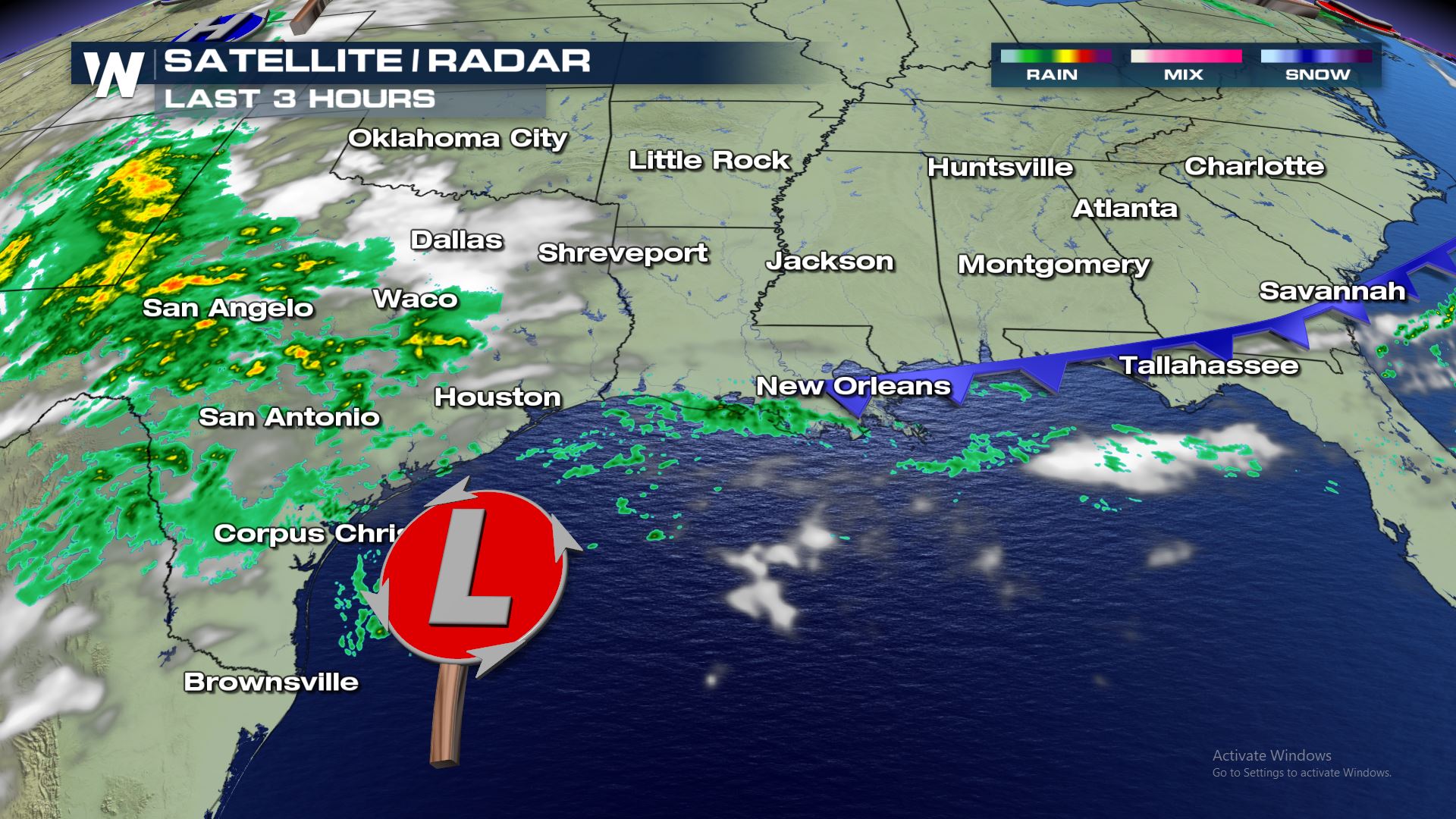 This low pressure system is already producing showers this morning and as it moves East, more rain will be on the way.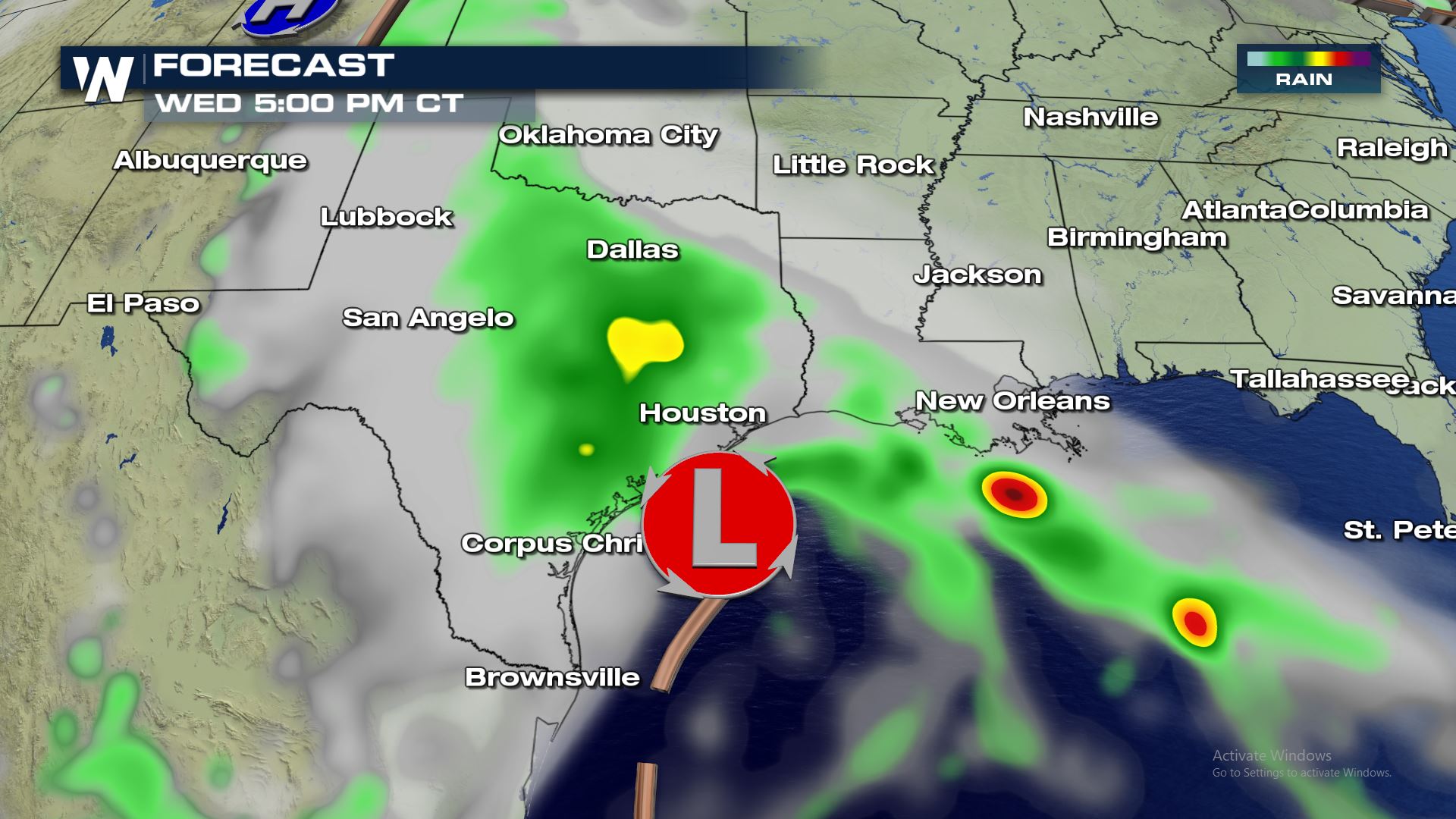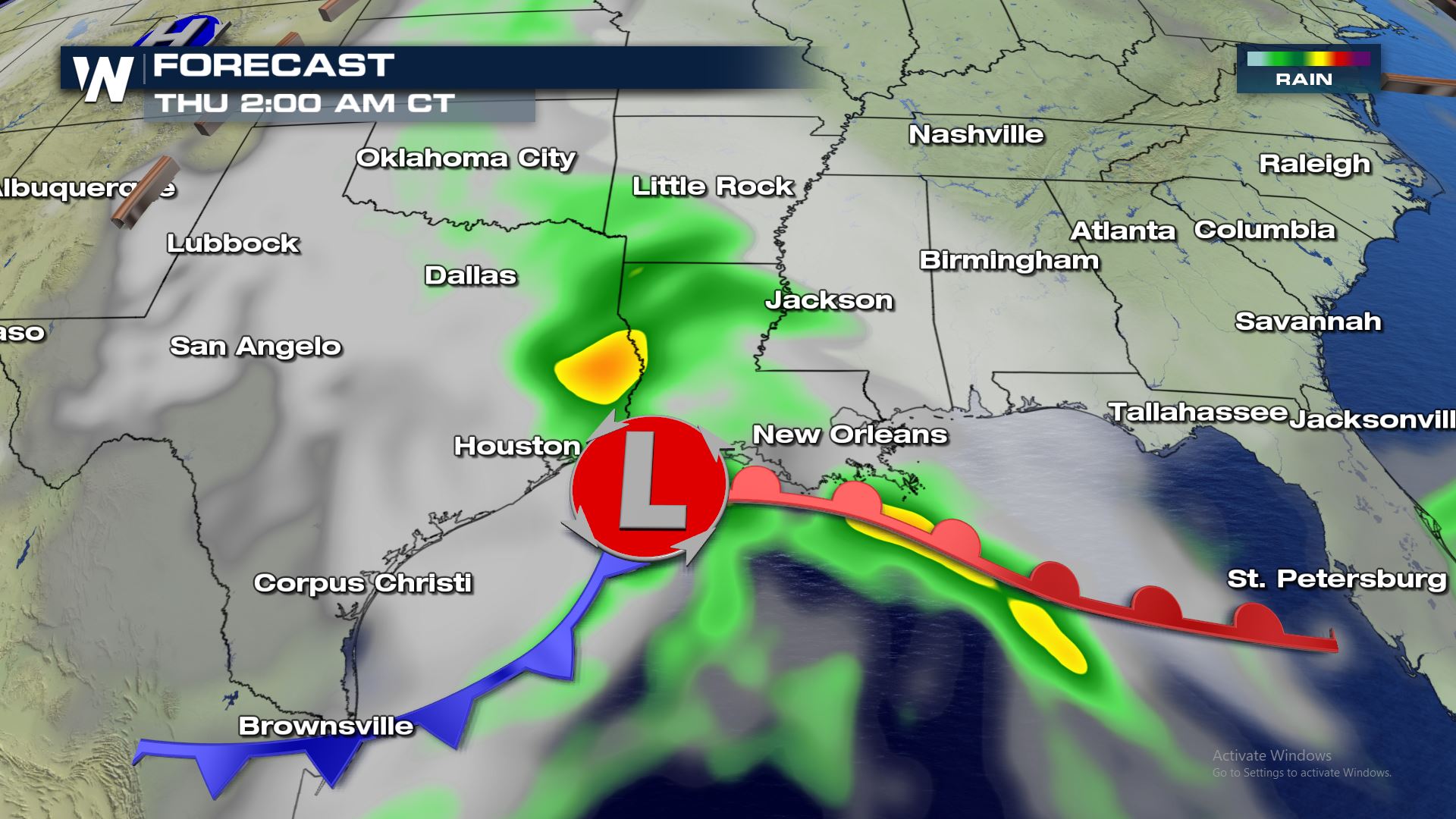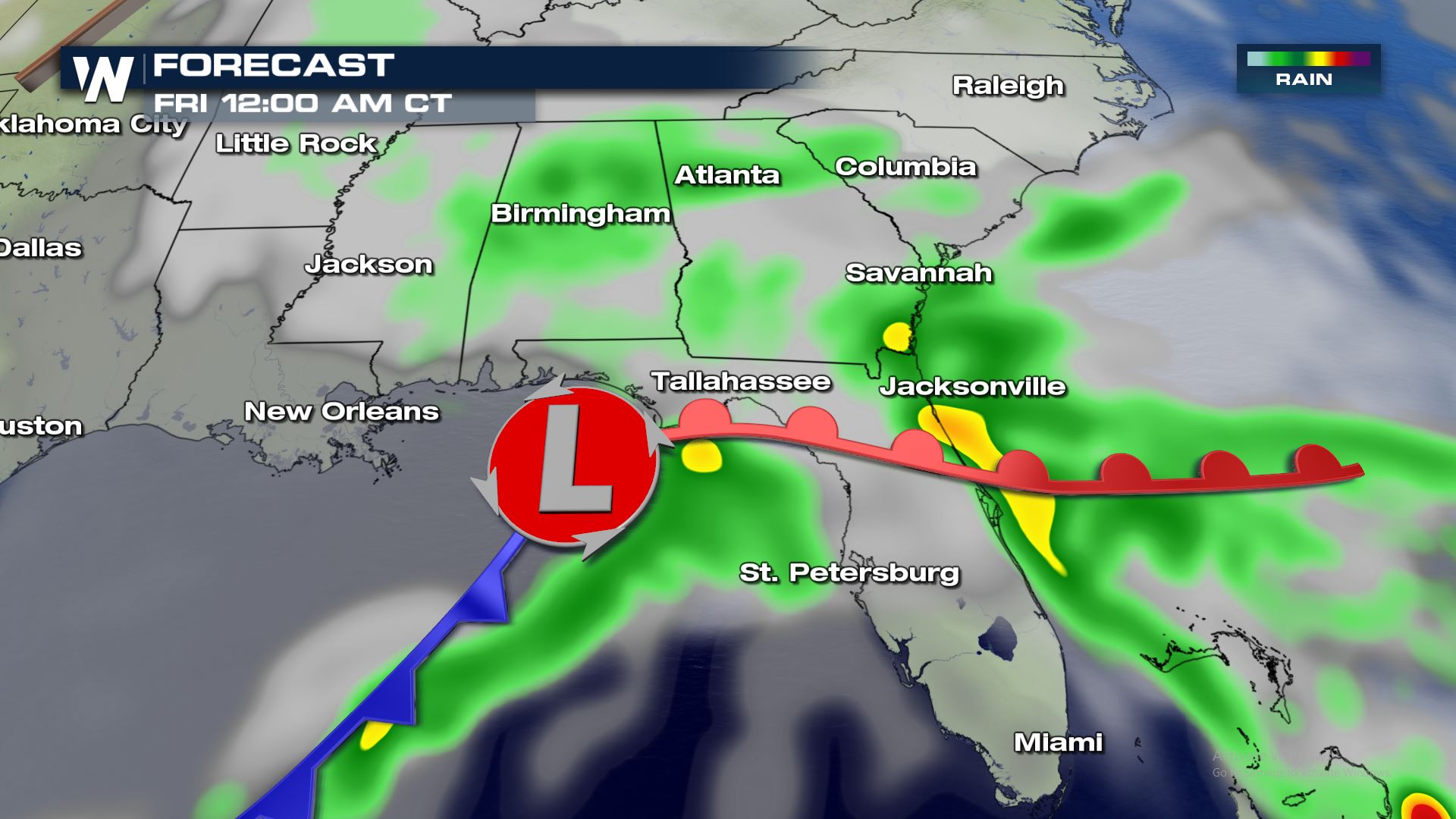 This low pressure system will be moving towards Florida by Friday morning.  This system will then have the potential for turning into a Nor'Easter this weekend.
Rainfall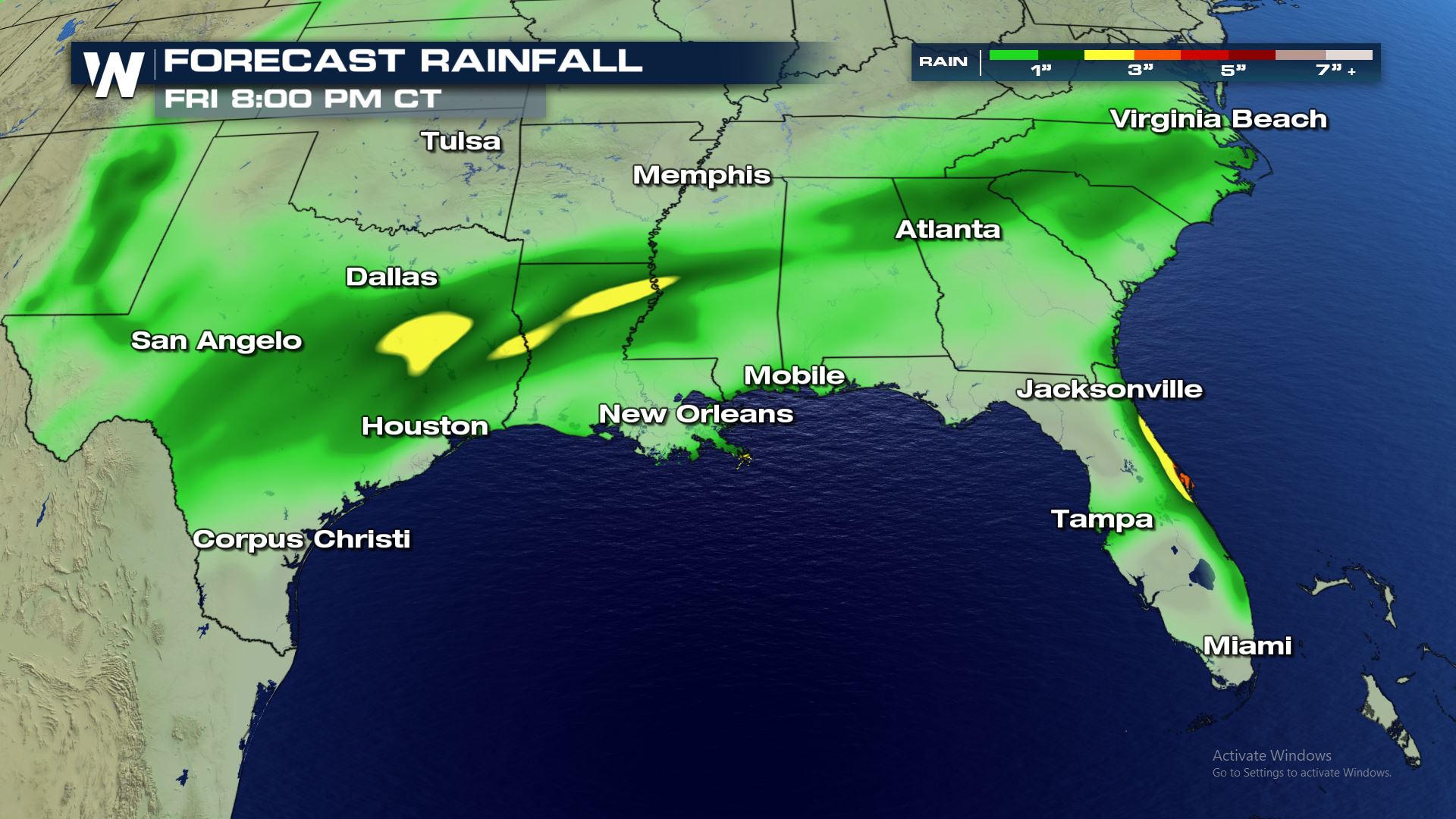 Here is the latest rainfall potential showing 1-3" of rain for the stats of Texas, Louisiana and Mississippi.  Parts of the Florida coast could also see rainfall totals around these numbers. Keep checking with WeatherNation for the very latest updates.