Strong storms spun up tornadoes through parts of Nebraska, Friday. Check out the video from McCook, NE where the tornado was on the ground for several minutes. As the storm moved north and east, spun up several more times along the way.  Several of the cells also dropped upwards of golf ball sized hail. This was not the only region that saw tornadoes forming. [playlist type="video" tracklist="false" ids="107764"] In Texas, another region with reports of tornadoes and large hail. Near Ft. Stockton, TX a tornado touched down in the rural community.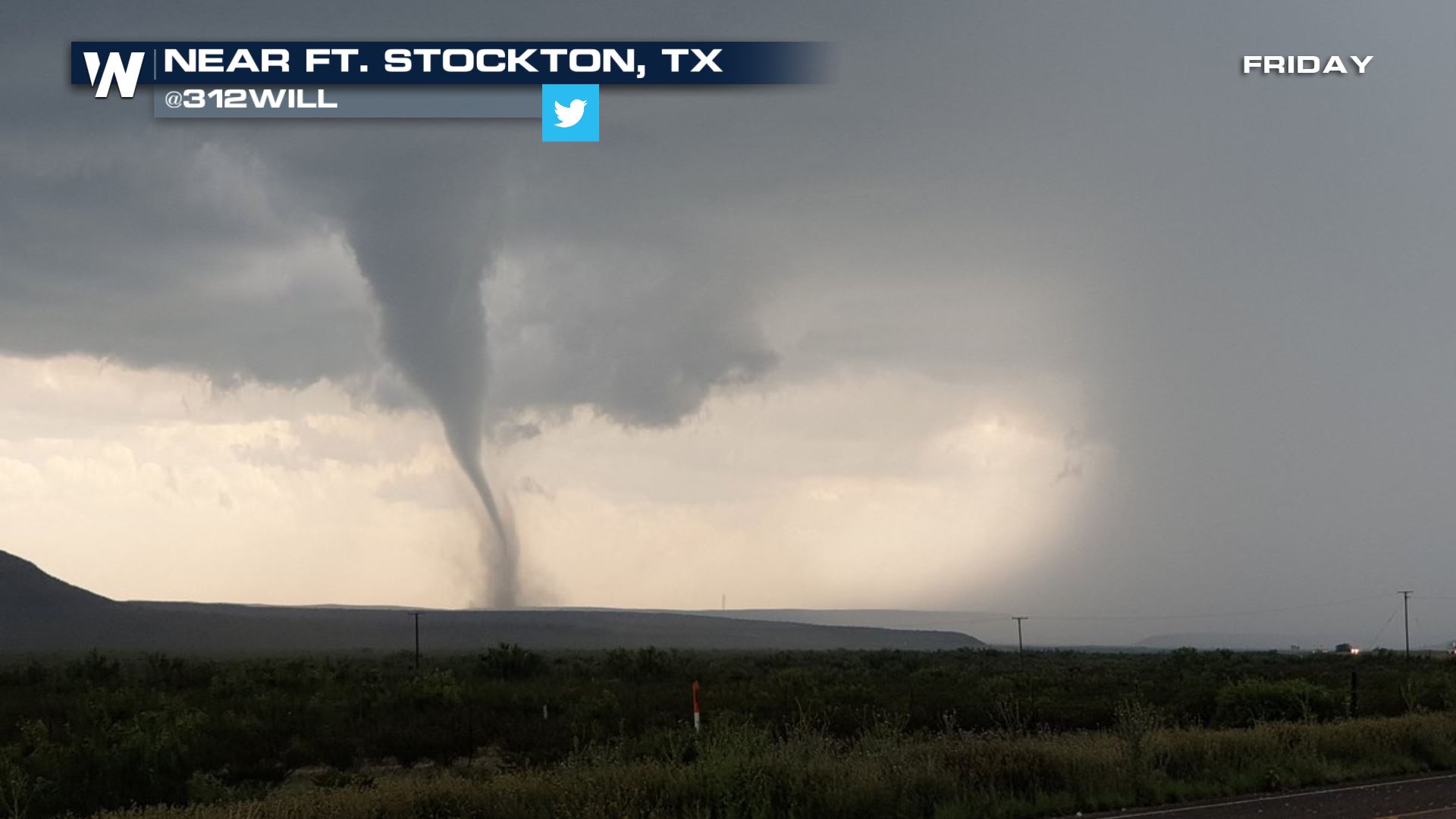 Large hail was a threat with the largest report being 3" on the Kansas and Nebraska state line. There were reports as small as pea sized hail and as large as tea cups.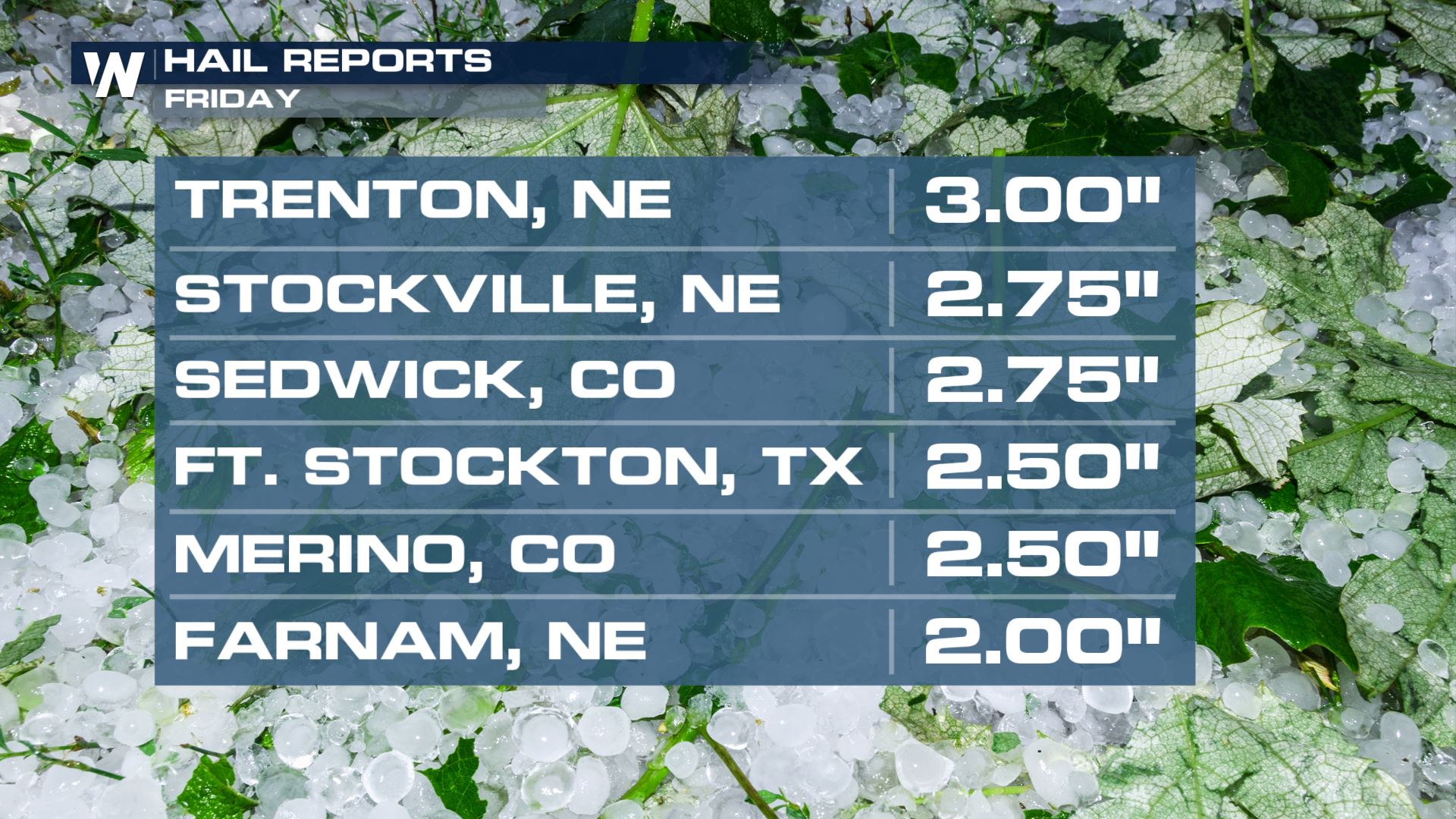 The active weather pattern is just setting up, giving the central plains several more days with the opportunity for more severe weather.