After a historic heatwave in the Pacific Northwest, the I-5 corridor is finally seeing some relief from this unprecedented heat. Multiple days of all-time broken records for Portland, Oregon and Seattle, Washington brought huge impacts to PNW-ers. New numbers coming out of the Pacific Northwest, show the hottest ever June temperature on record. The new records are the average temperature across the whole month.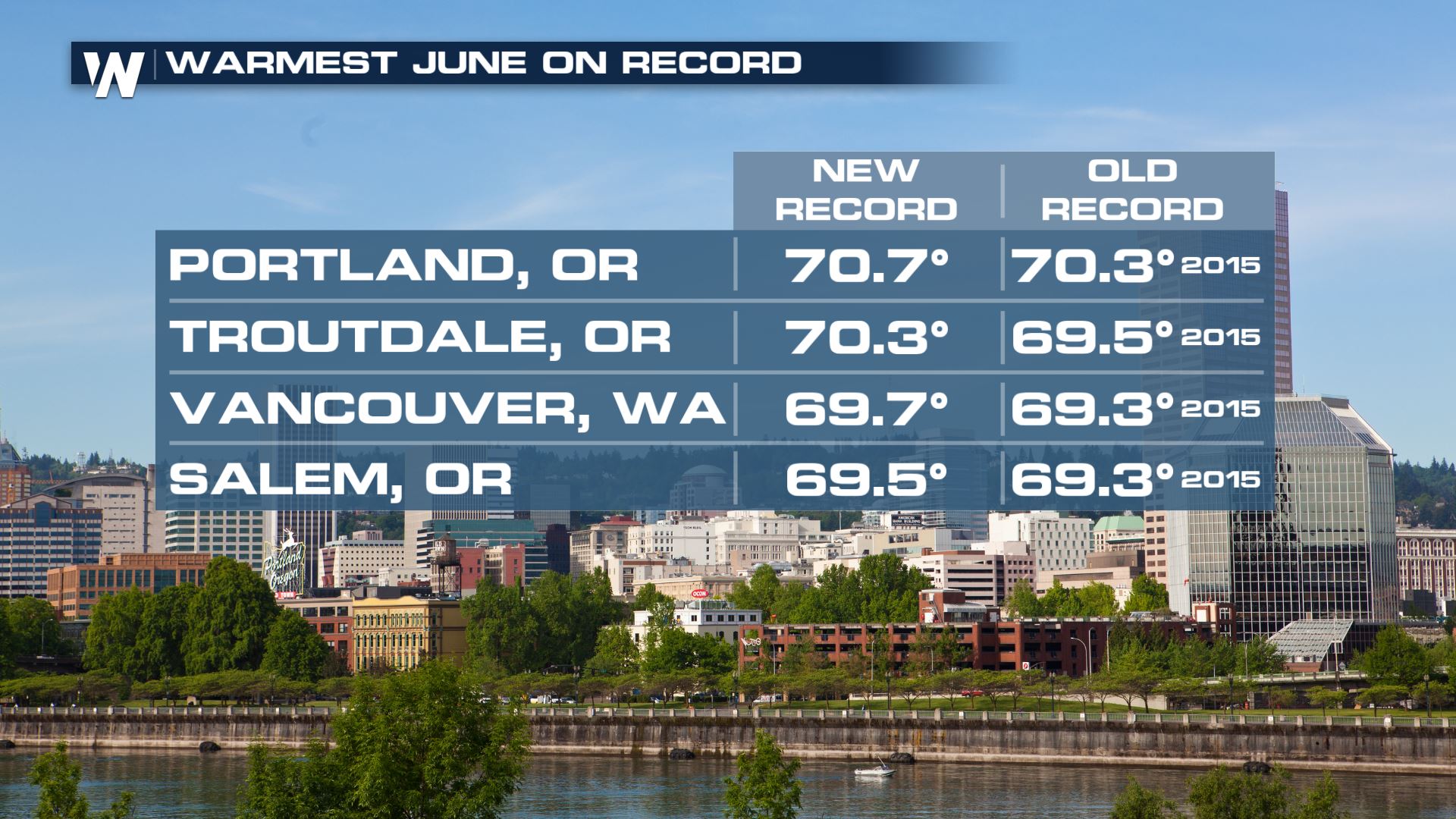 Portland, OR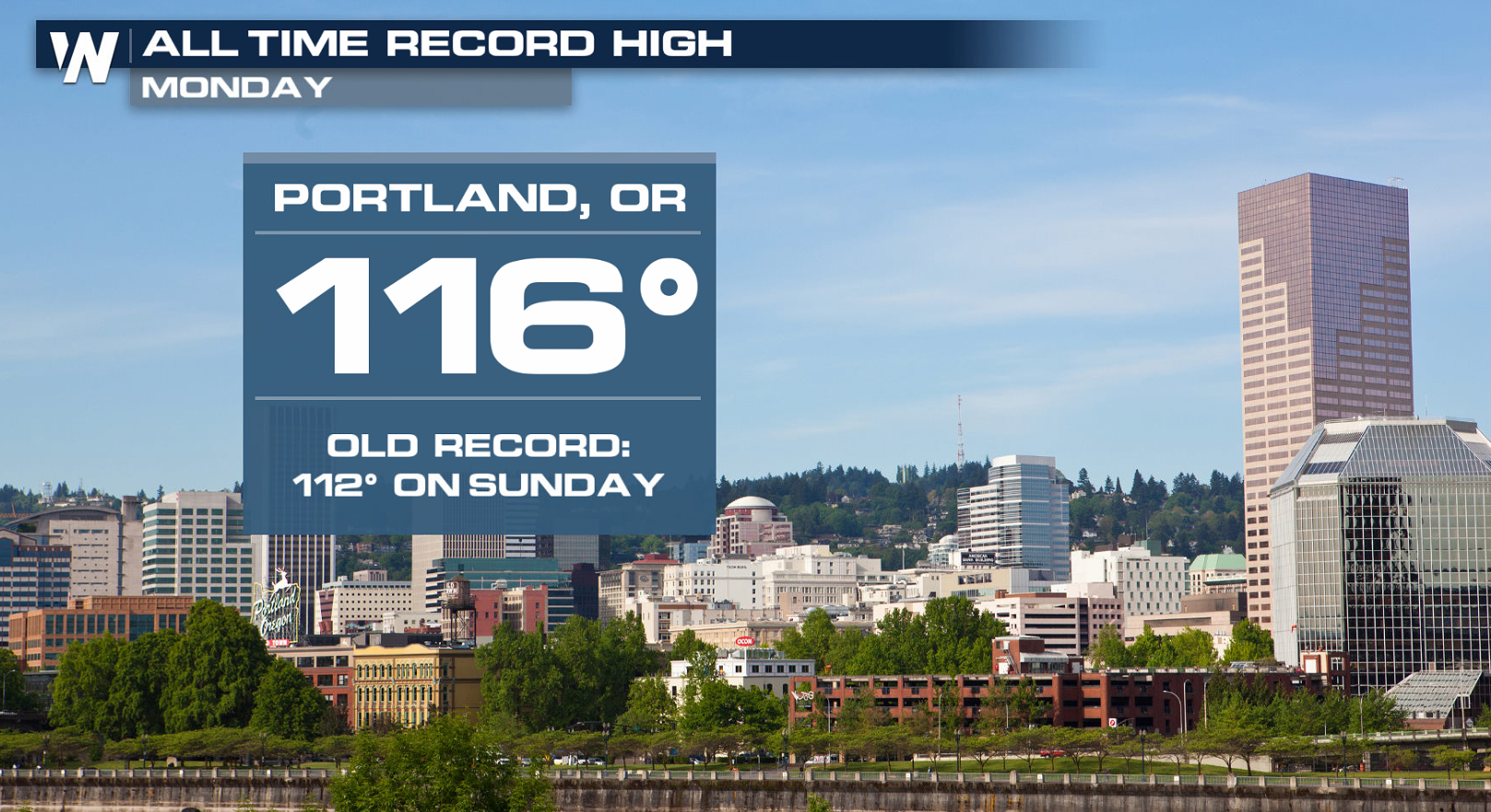 After 3 consecutive days of breaking the all-time record high, Tuesday morning another record was broken: a record temperature drop! Portland dropped 52° from 116° Monday to a 64° morning low Tuesday.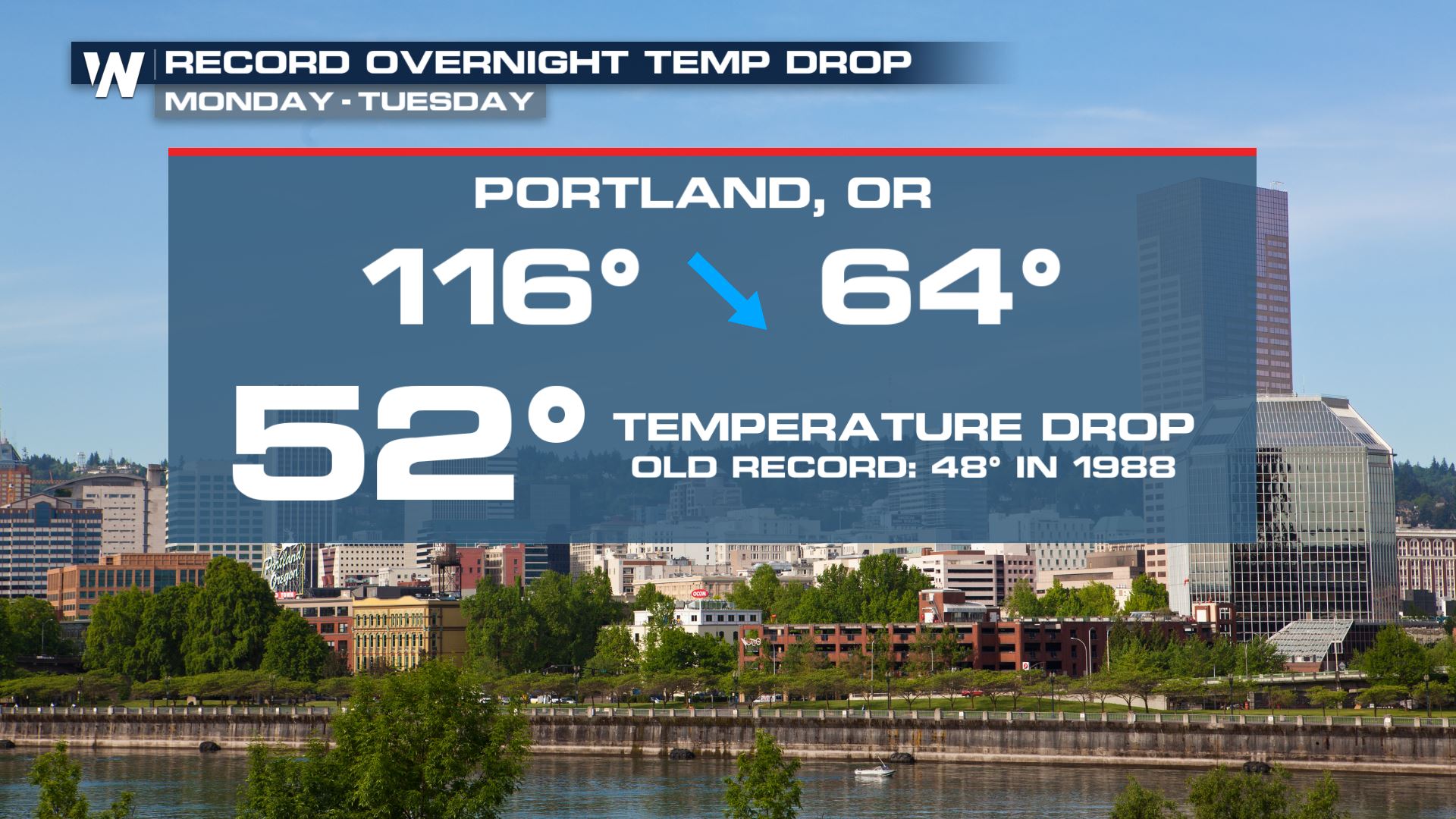 Seattle, WA
All-time records were also broke in the Sea-Tac region with multiple days in the triple digits. Seattle peaked at 108° Monday.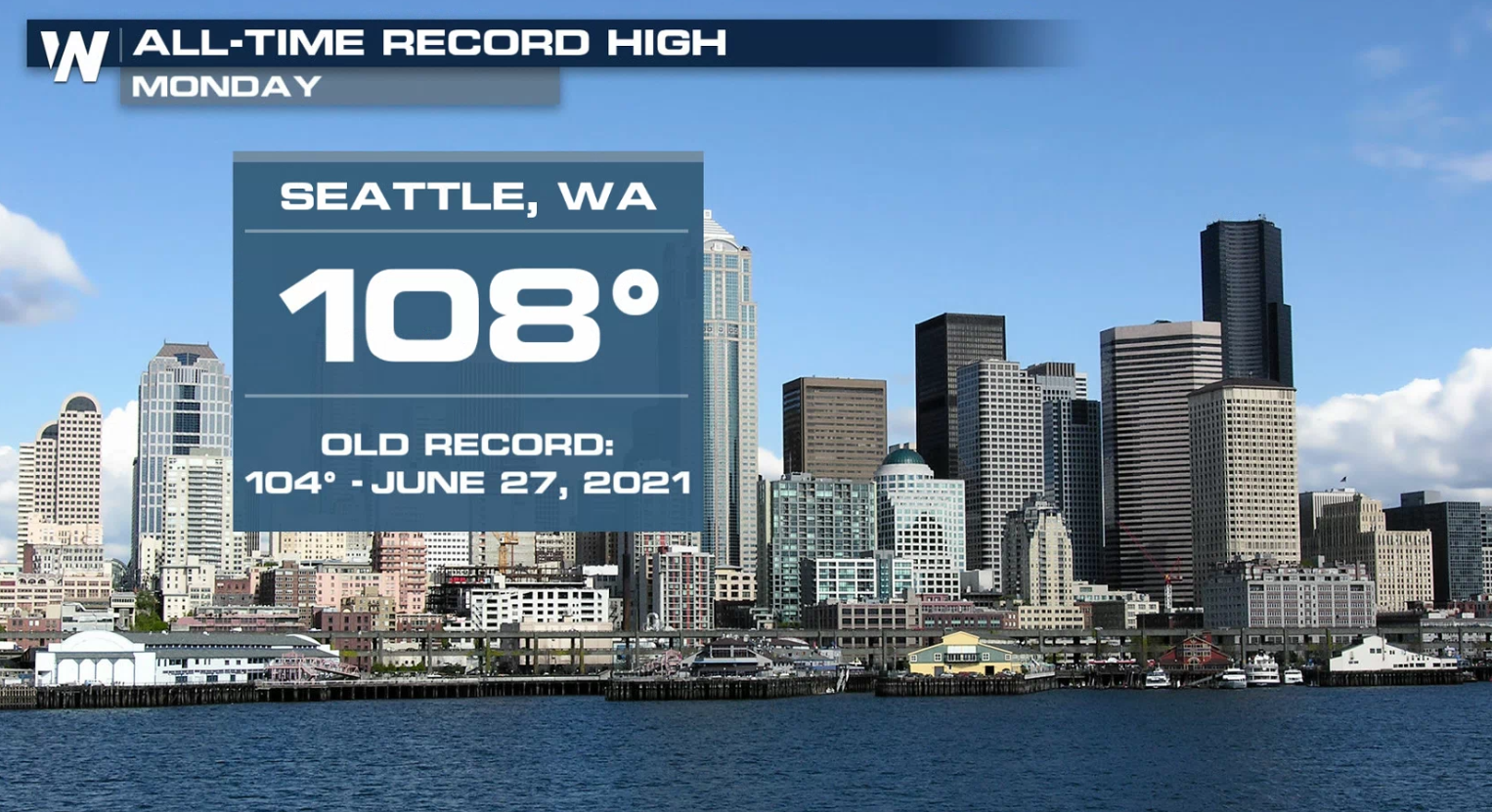 Spokane, WA
Spokane also broke its all-time record high as the mercury soared to 109° on Tuesday. Temperatures into next week will remain hot, but not as sultry.