Is it early April, or early January?  Residents of the northern United States have dealt with chilly and
wintry conditions
over the last few weeks.  Below normal temperatures have been experienced at a time when many are looking forward to milder conditions.  This includes the Upper Midwest, where record cold low temperatures were observed Sunday morning.  Several communities woke up to temperatures in the single digits---even below zero---in the states of Wisconsin and Minnesota.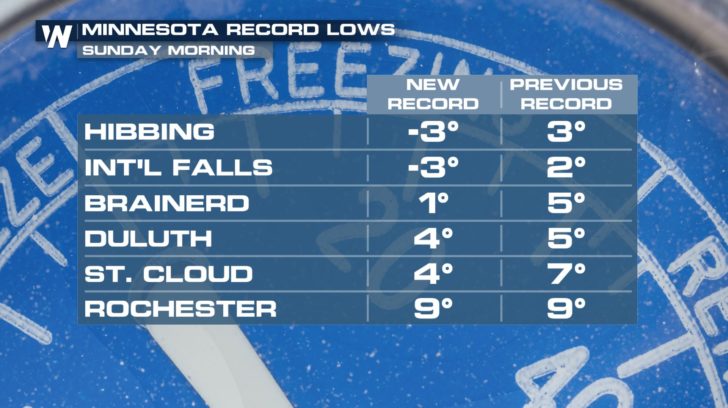 Rochester, Minnesota tied their record low of 9 degrees for April 8th.  This also tied the latest date during Spring that the temperature fell into the single digits!   The record cold wasn't just confined to the Upper Midwest.  Cities in Illinois, New York, and even Oklahoma fell to new record lows Sunday morning. Looking ahead, residents of the northern United States will finally enjoy a taste of mild, springlike air!  By the middle to latter part of the week, afternoon high temperatures are expected to return to average early April levels.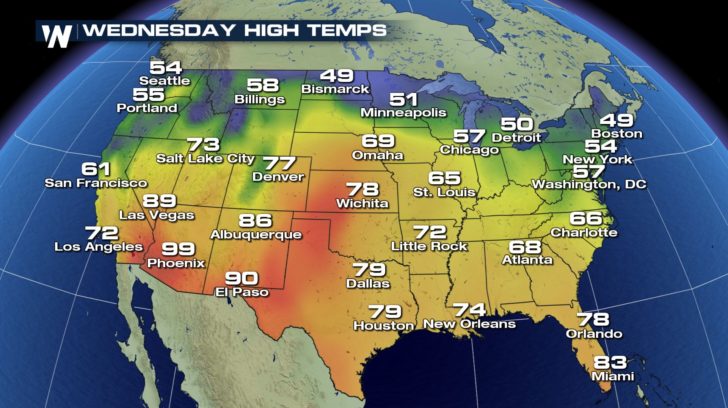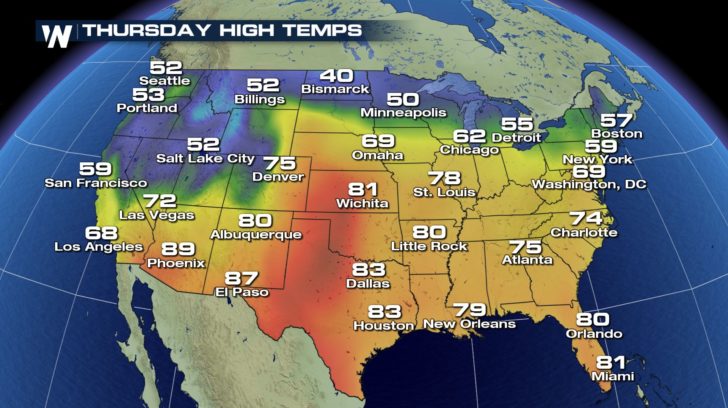 Cities from the High Plains to the Upper Midwest, Ohio Valley to the East Coast can expect milder conditions.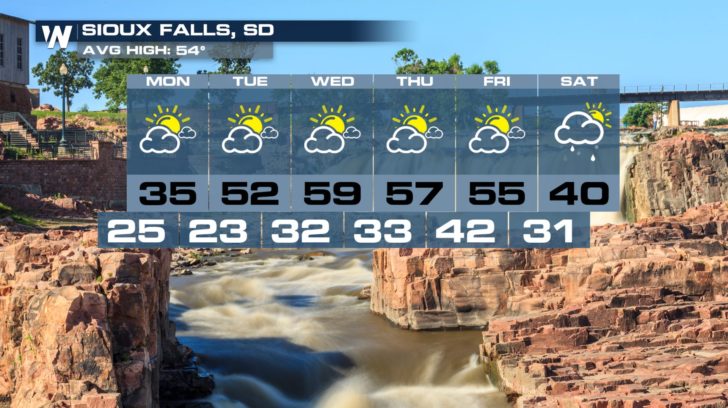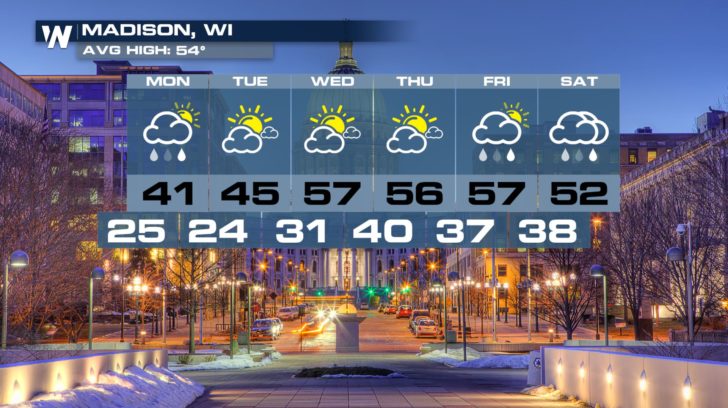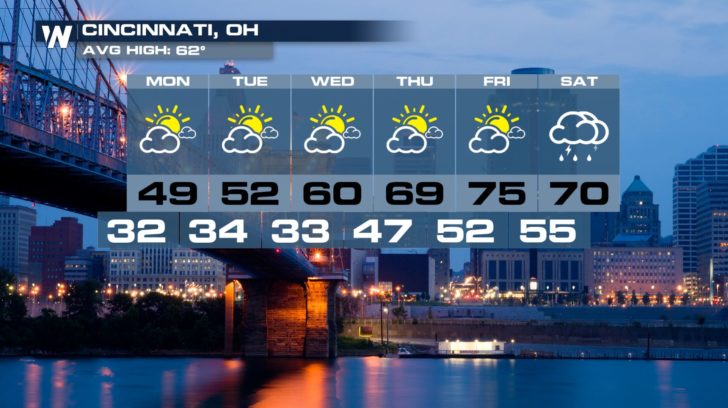 Unfortunately, the mild weather won't last.  By next weekend and into the third week of April, temperatures will return to below normal.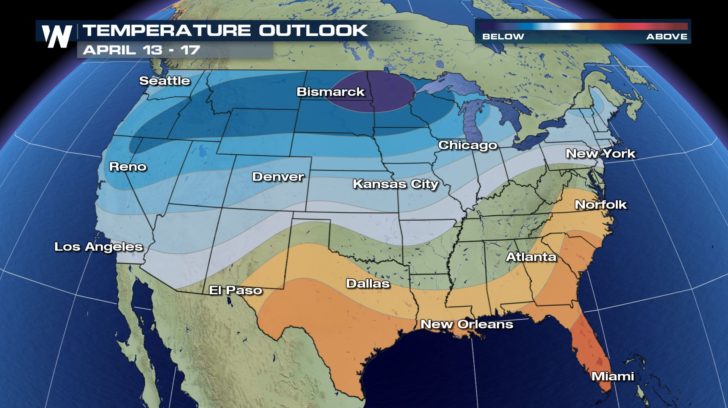 With all of the ups and downs in the temperature forecast, be sure to follow WeatherNation on
Facebook
and
Twitter
for the latest information. -
Meteorologist Joe Astolfi