The brutally cold Arctic air that's been in place in the northern U.S. for several days will slide south through the late week and weekend. Many spots across the southern U.S. will experience temperatures 30 degrees below average for this time of year. Each blue dot represents a record cold high that could be broken from Thursday through Sunday. A record cold high is the coldest high temperature for a location on that date.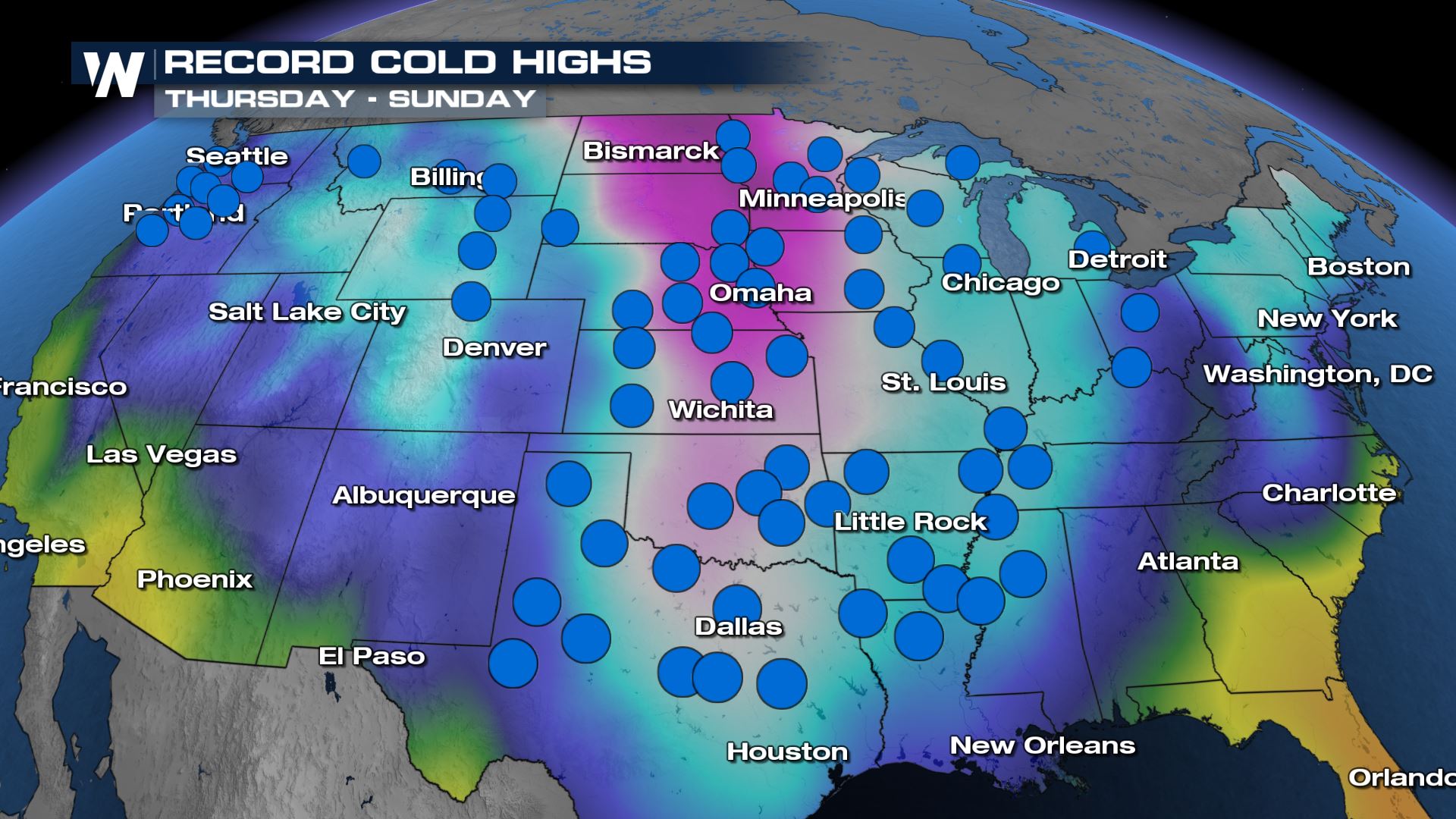 To give some perspective on how cold this airmass really is: the red line is the freezing line and the blue line is the 0° line. By Friday the Arctic air slips south across the central Plains while the freezing line dips all the way into central and southern Texas and the Deep South.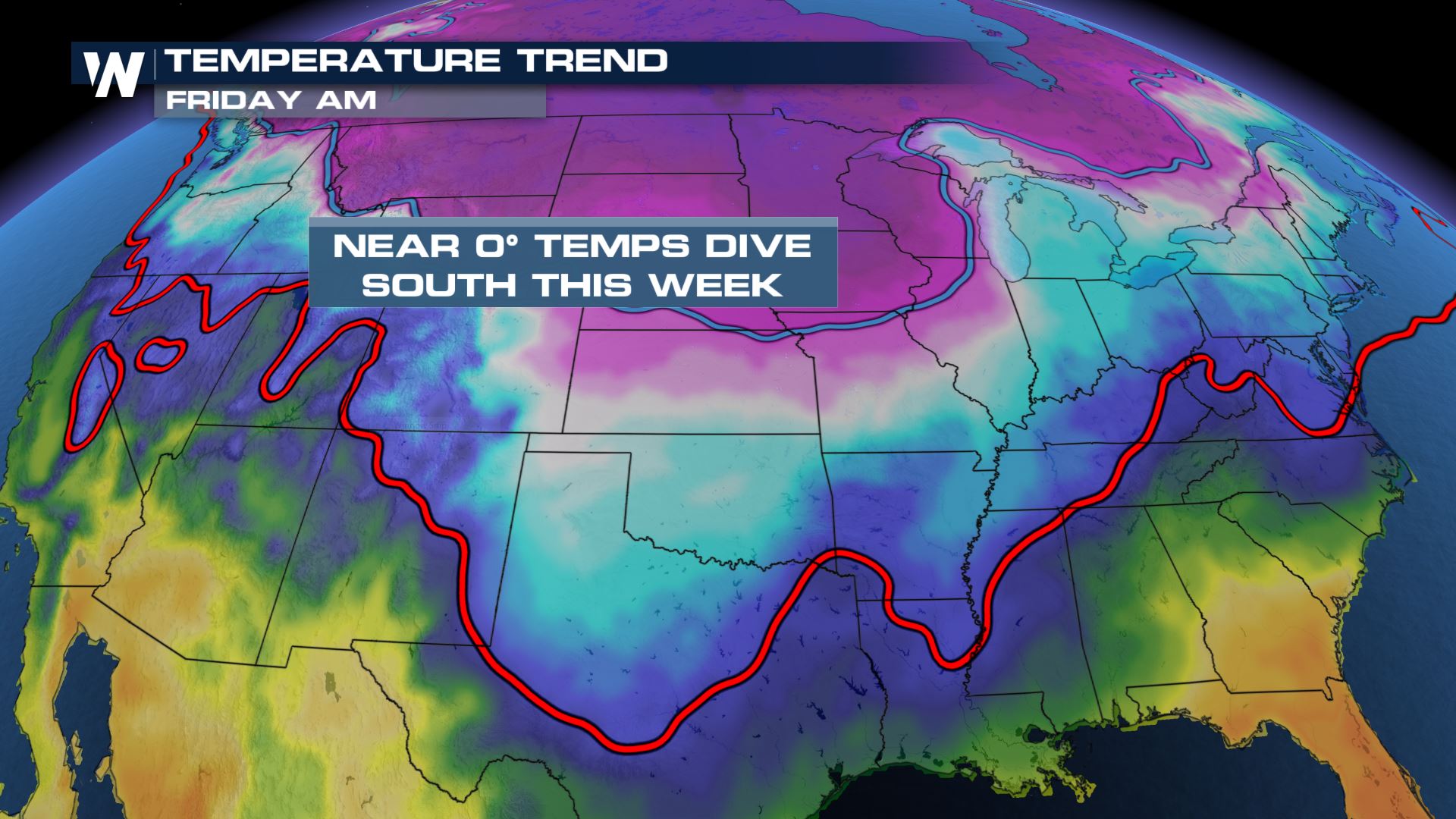 By late Sunday night/early Monday morning, the Arctic air will move all the way to the Gulf Coast! The freezing line is in south Texas while the 0° line is expected to make it as far south as I-40 in Oklahoma and Texas. That means everywhere north of the blue line will be experiencing below 0 temperatures. That doesn't factor in the wind chill. Wind chill alerts are posted through the weekend for much of the northern tier of the country for wind chills as low as -50.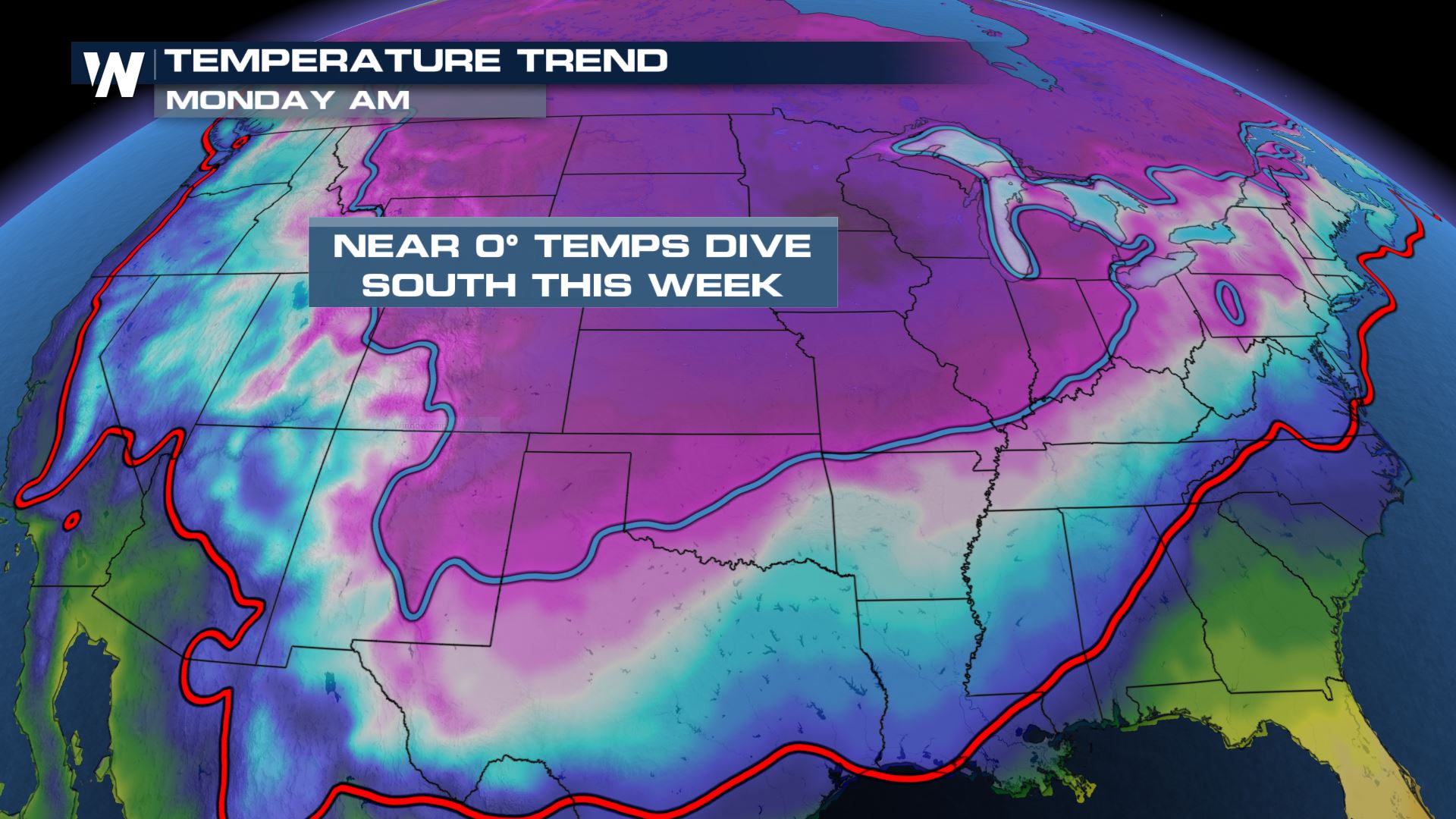 Here are some select locations that could break record cold highs on Sunday: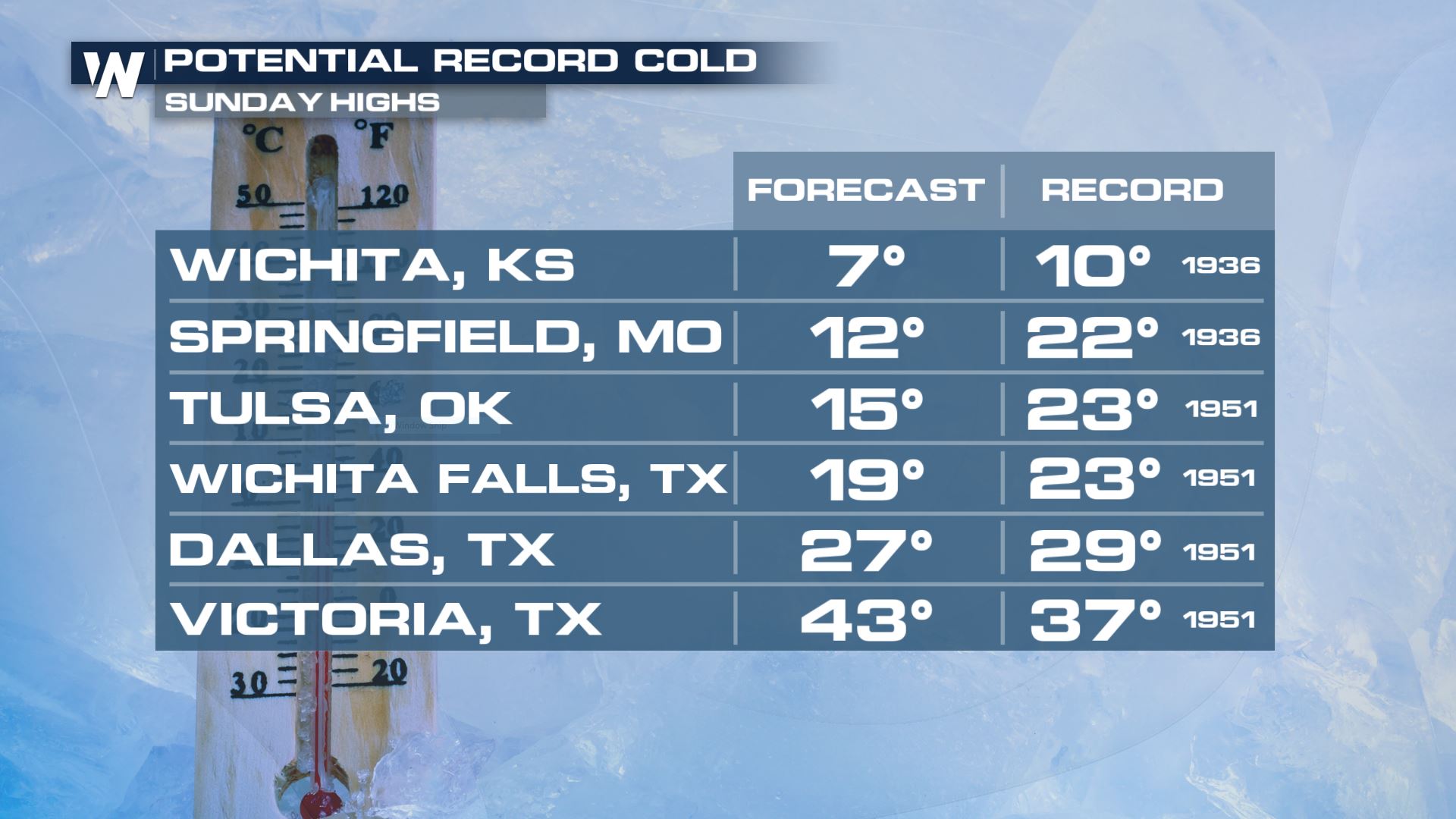 Sunday will be the worst of the cold for the southern Plains. Many locations will have high temperatures struggle to reach out of the teens and 20s, a good 30-40° below average for this time of year. Even areas along the I-20 corridor like Shreveport will have a hard time getting much beyond freezing in the afternoon on Sunday.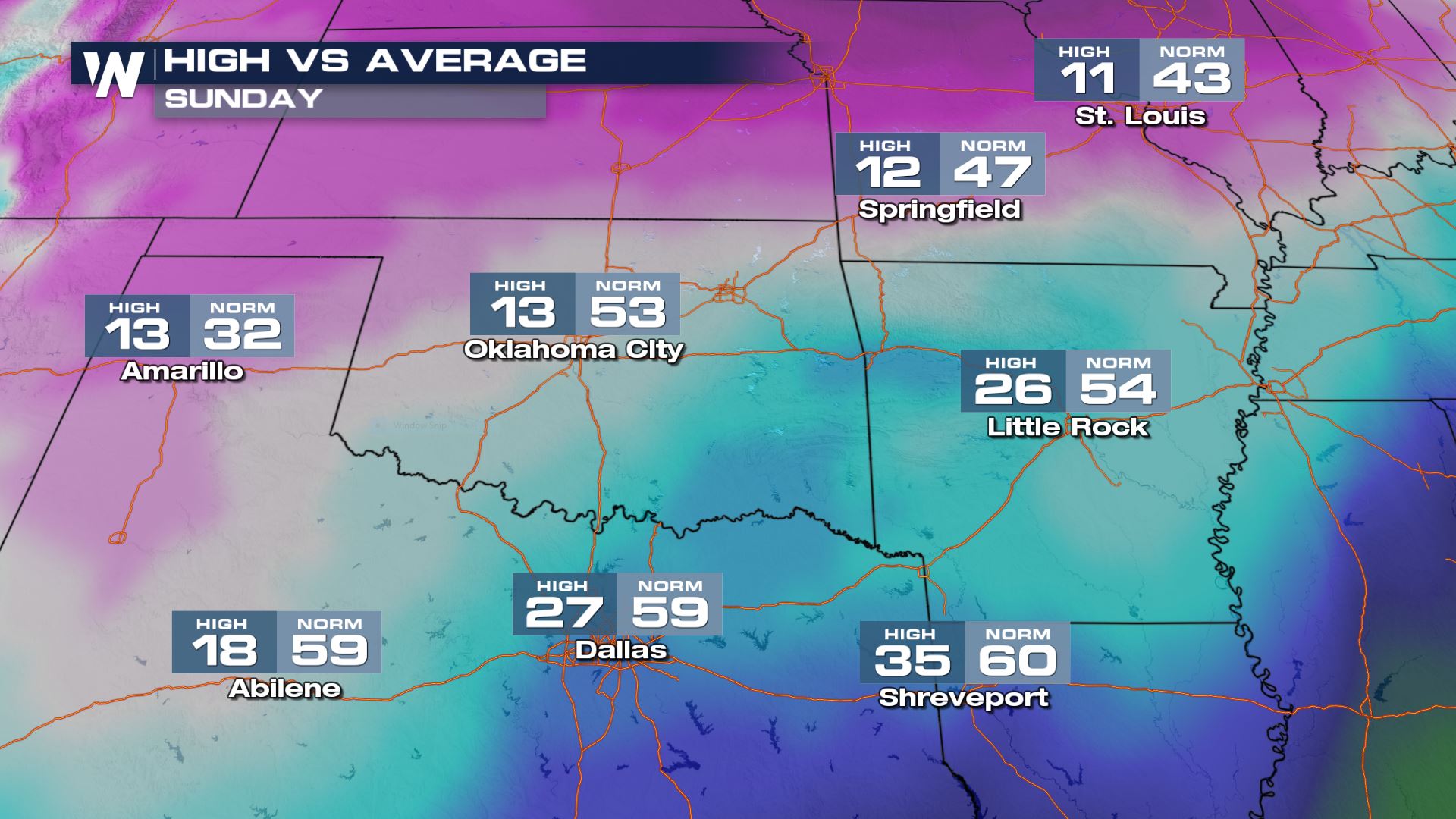 There is so much cold air in place that parts of the Southern Plains may not get above freezing for over a week. Once Tulsa's temperatures drop behind the cold front, it could take until Friday, February 19 to even reach back above freezing!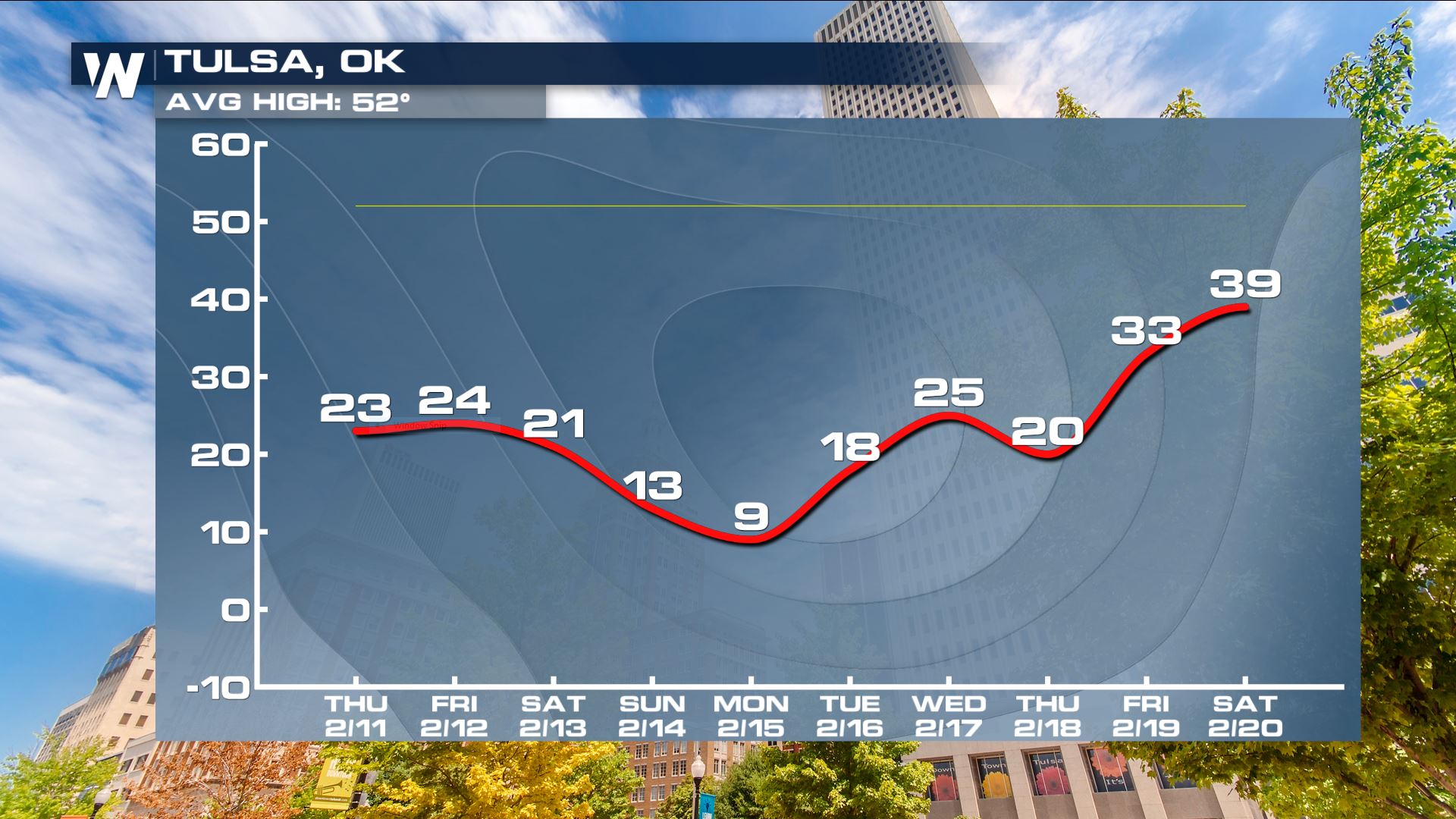 Make sure any outdoor pets and livestock have a warm place to stay during this bitter cold snap! Most of the country is expected to remain below average through the middle and end of February. This is one of our top weather stories on WeatherNation. We're streaming 24/7 with all of your national weather headlines and regional forecasts!