When you think of Montana during the wintertime, you probably picture snow....and lots of it!  While the mountainous regions of Big Sky Country accumulate feet upon feet of snow, the plains area of eastern Montana often averages significantly less snow per winter.  In fact, much of eastern Montana is classified as having a semi-arid climate.  This is due to the
"rain shadow" effect
that occurs east of the Rocky Mountains. The city of Glasgow in northeastern Montana typically averages around 34.8 inches of snow during a "normal" winter.  December and January are climatologically the snowiest months in Glasgow, each averaging 8.0 inches of snow.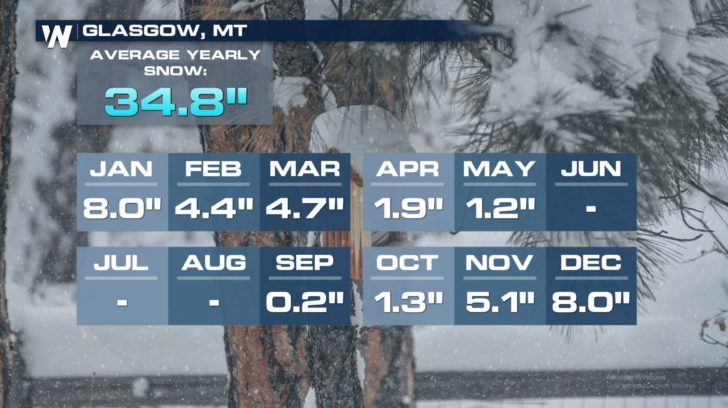 For much of this winter (2018-2019), snow totals have been tolerable and actually a bit below normal....except for February!
From February 1st through 17th, an impressive
24.7 inches of snow
fell in Glasgow!  This now places February 2019 ahead of February 1952 (which had 21.4 inches of snow) as the snowiest on record.  In fact, there have only been three days this month without any snow observed at Glasgow! The impressive snowfall this month has put Glasgow above normal for seasonal snowfall.  So far this winter, around 41.8 inches of snow was recorded at Glasgow Valley County Airport.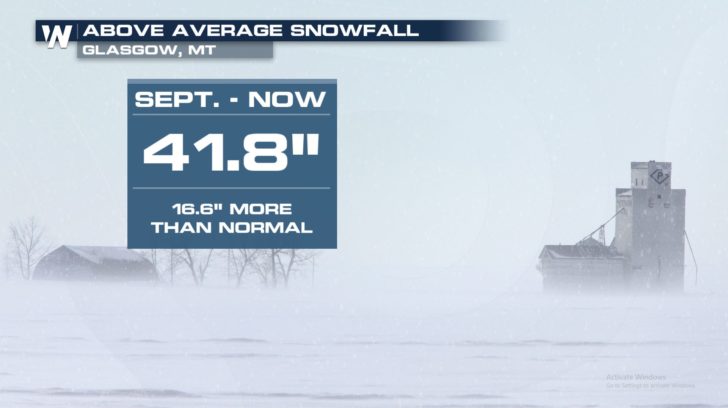 Looking ahead, there will not be much snow in the forecast through the end of the week.  There is a chance Wednesday night and Thursday, but accumulations should be very light.  Cold, dry air will be the big story for the week ahead.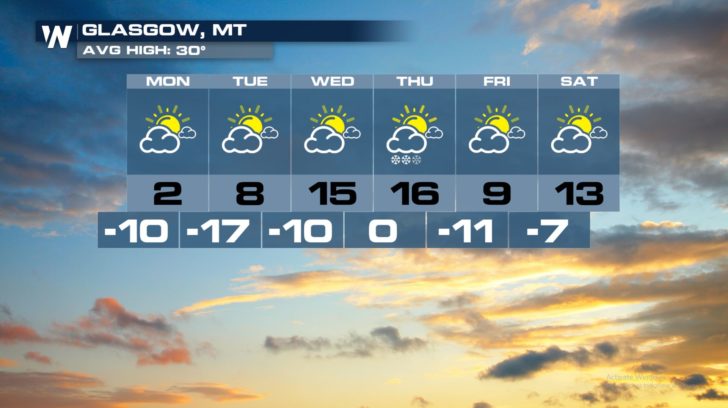 Shovel that snow and stay warm, Glasgow! -
Meteorologist Joe Astolfi