For many residents of the northern United States this year, the words "February" and "snow" were almost synonymous.  Several cities, particularly in the Upper Midwest, endured record snowfall during the second month of 2019. In the Minneapolis-St. Paul area of Minnesota, the official final total for the month was 39.0 inches.  This places February 2019 as the snowiest February and fourth snowiest month of all time in the weather record books.  Minneapolis-St. Paul International Airport picked up
more than five times
their normal snowfall (7.7 inches is the normal or average February snowfall).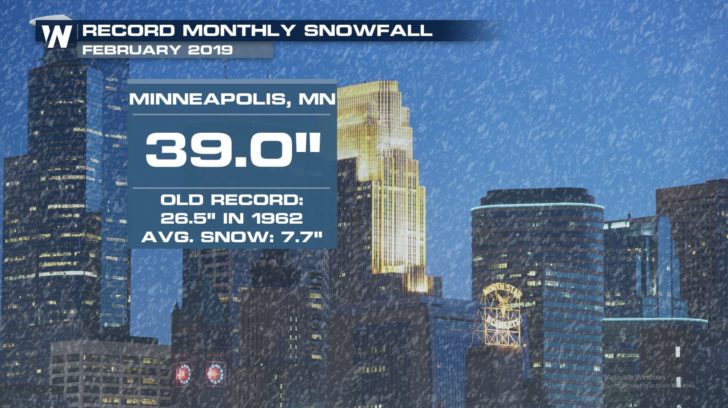 The nearby city of Duluth, Minnesota also endured their snowiest February on record.  Duluth accumulated
nearly three times
as much snow as is normal for February.  This surpasses an 80-year-old record.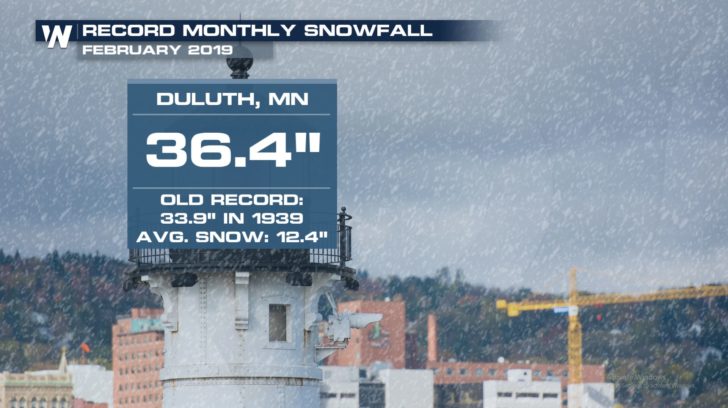 Even Omaha, Nebraska---which sees significantly less seasonal snow than Minnesota---set new records.  Omaha witnessed
more than four times
their average February snowfall, placing February 2019 as their snowiest February.  In fact, the 27.0 inches of snow observed is
more than Omaha averages during an entire year
!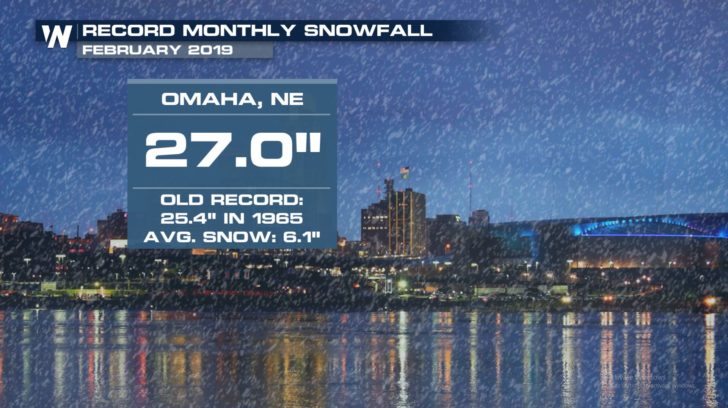 Even more impressive is that Omaha had their snowiest meteorological winter on record!  Meteorological winter includes the entire months of December, January, and February---typically the snowiest months in the United States.  Between December 1st and February 28th, Omaha averages 18.4 inches of snow.  In 2018-19, however, Omaha accumulated a whopping 46.1 inches of snow at Eppley Airfield!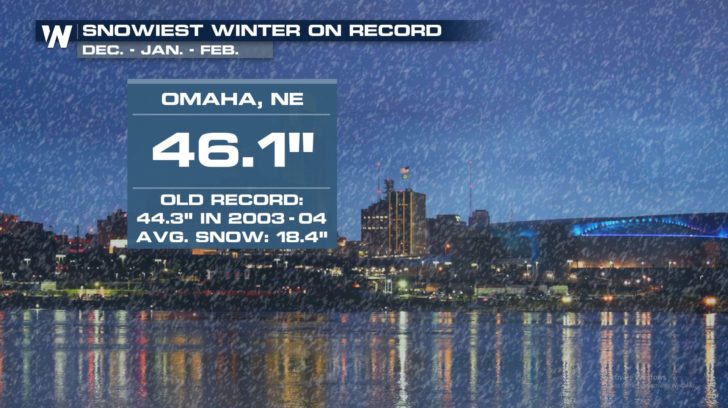 Record cold and record snowfall impacted several other communities in the Upper Midwest this February.  Rhinelander, Wisconsin had an impressive 5 feet of snow throughout the month!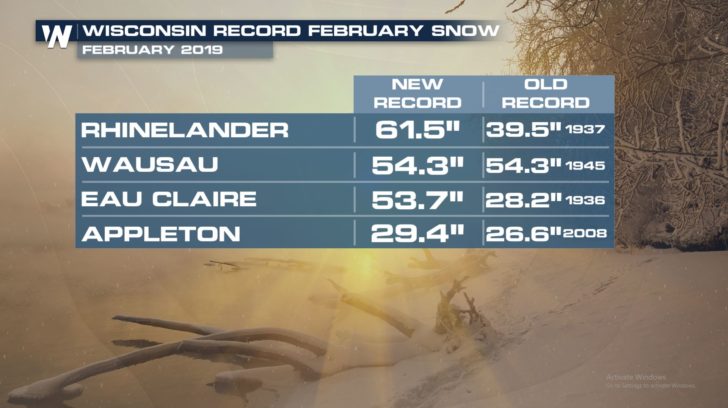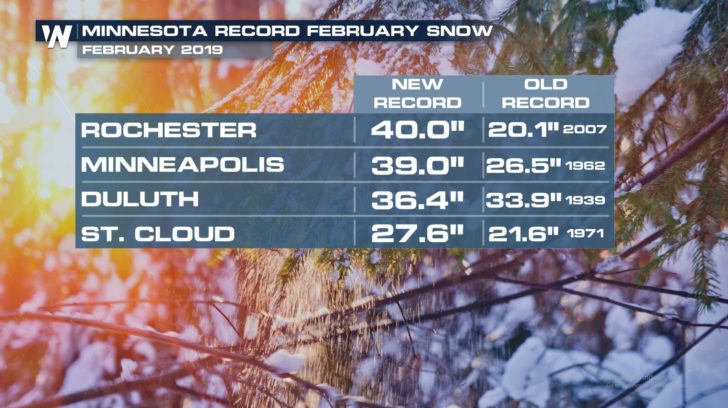 With more snow on the horizon---it is only March, after all---be sure to check with
WeatherNation
for the latest forecast. -
Meteorologist Joe Astolfi