While the northern United States is enduring chilly April temperatures, record-breaking heat has gripped states like California.  On Monday, several cities in southern California set new record highs.  The Santa Ana Winds---gusty, dry, northeast winds descending from the surrounding mountains---heated things up.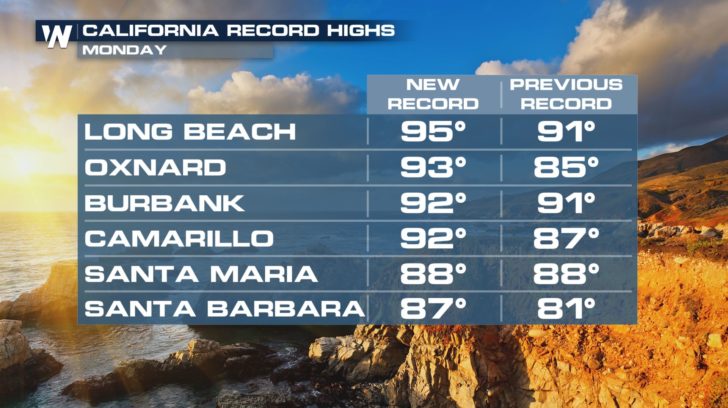 It wasn't just California, either.  A handful of communities in Florida achieved new record highs on Monday as well.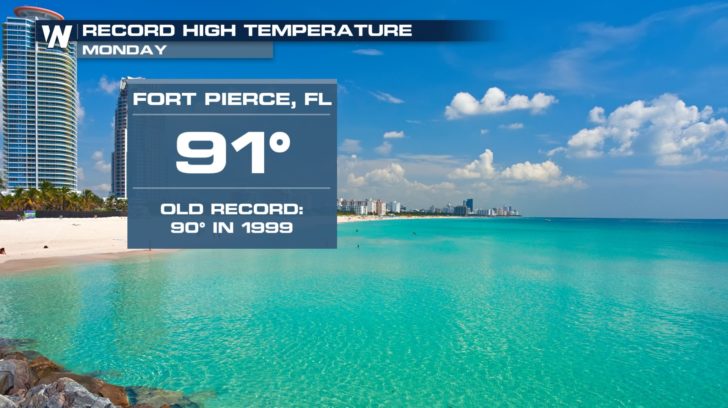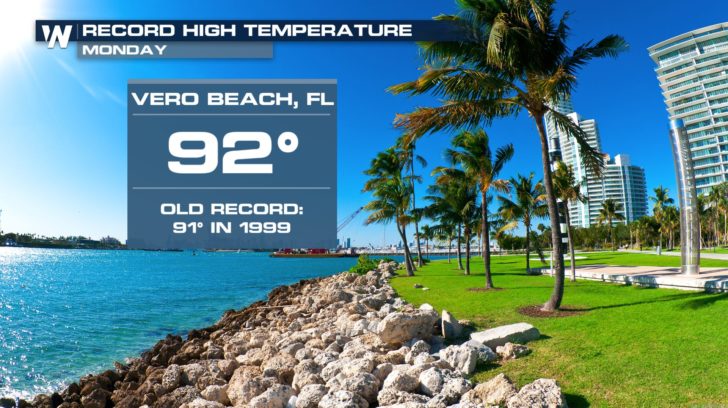 The warm temperatures are set to expand during the middle and end of the week.  The possibility of record-breaking high temperatures enters the forecast for cities in the Southwest and the southern Plains on Wednesday and Thursday.   Phoenix may crack the 100-degree mark, while Denver may reach 80 degrees!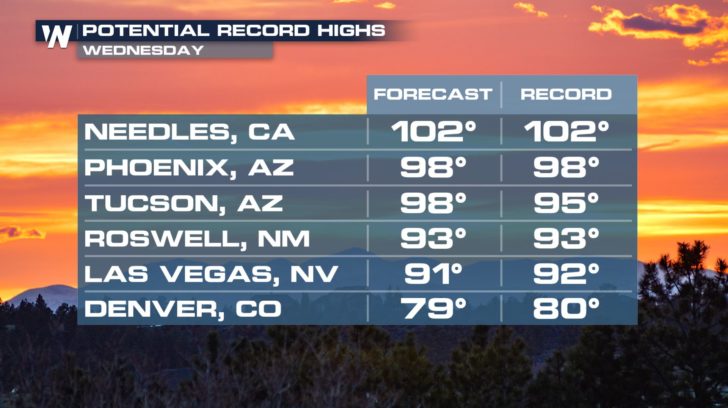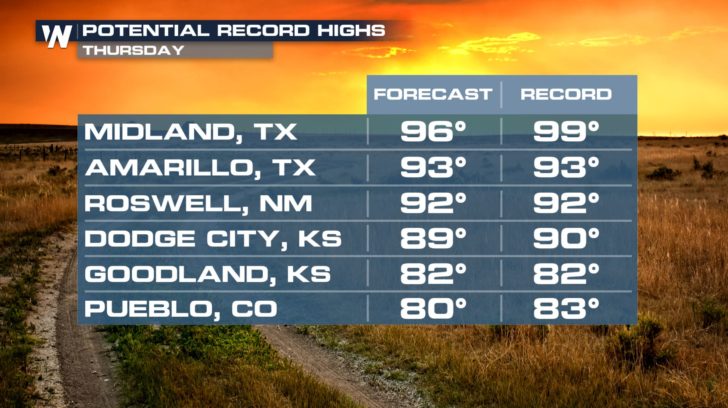 Residents of the Midwest and Northeast can finally expect some of this warmth, too.  The Chicago and New York City areas will enjoy highs in the upper 60s and lower 70s by the end of the work week! https://twitter.com/WeatherNation/status/983459390538870784 There will be another cool-down in the works, however.  Temperatures will remain below average for many locations early next week.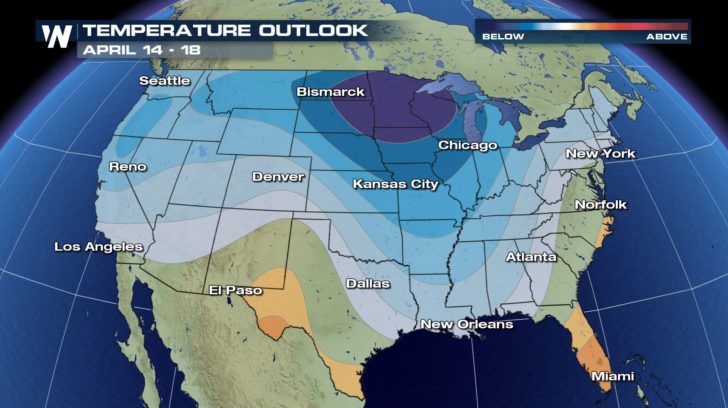 Be sure to follow WeatherNation on
Facebook
and
Twitter
as we track the forecast from coast to coast! -
Meteorologist Joe Astolfi