Much above average temperatures were felt in the Southeast this weekend, as several cities saw record highs in the 80s. More records were tied and set in Florida Monday with the mercury well into the 80s again.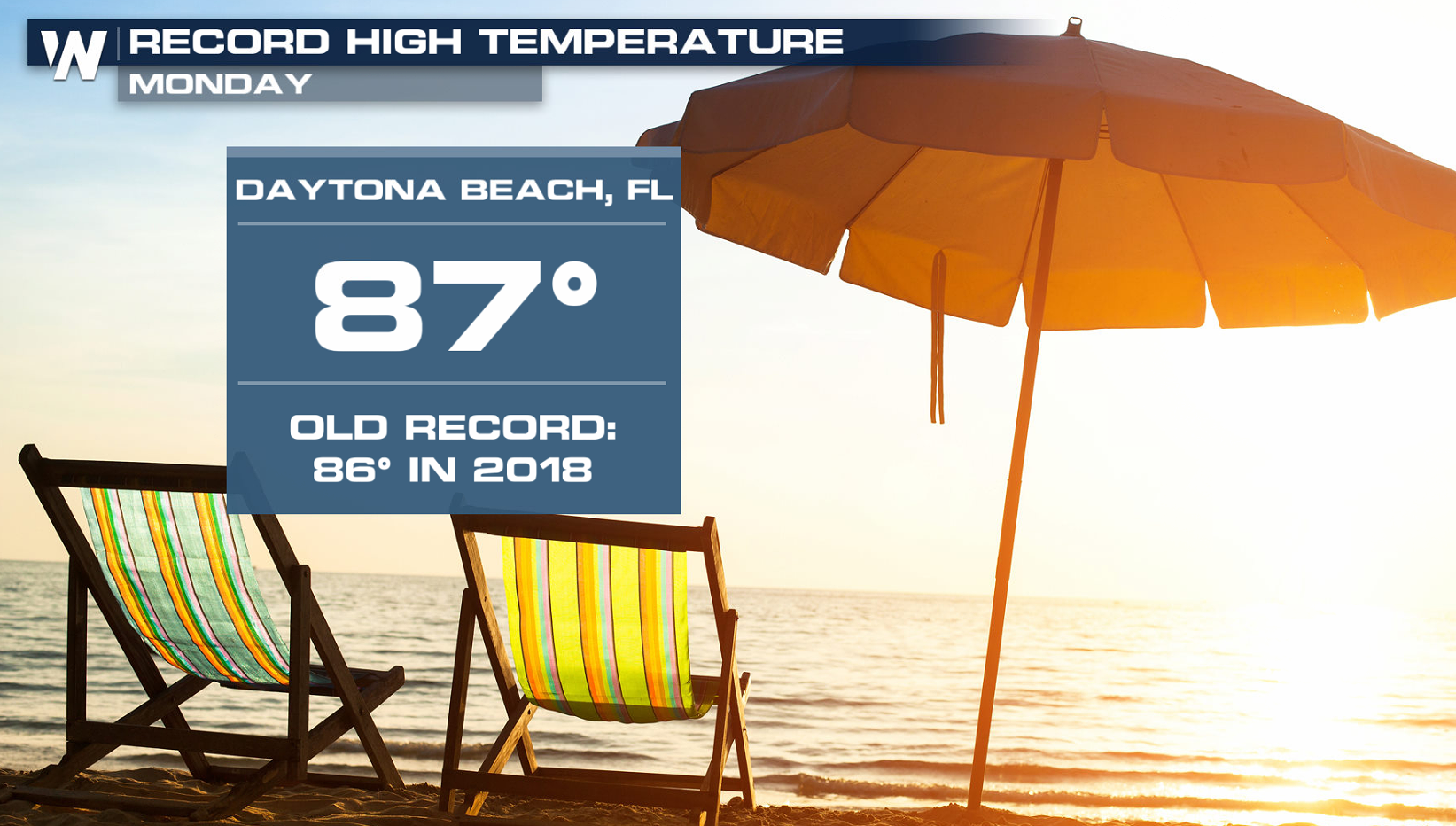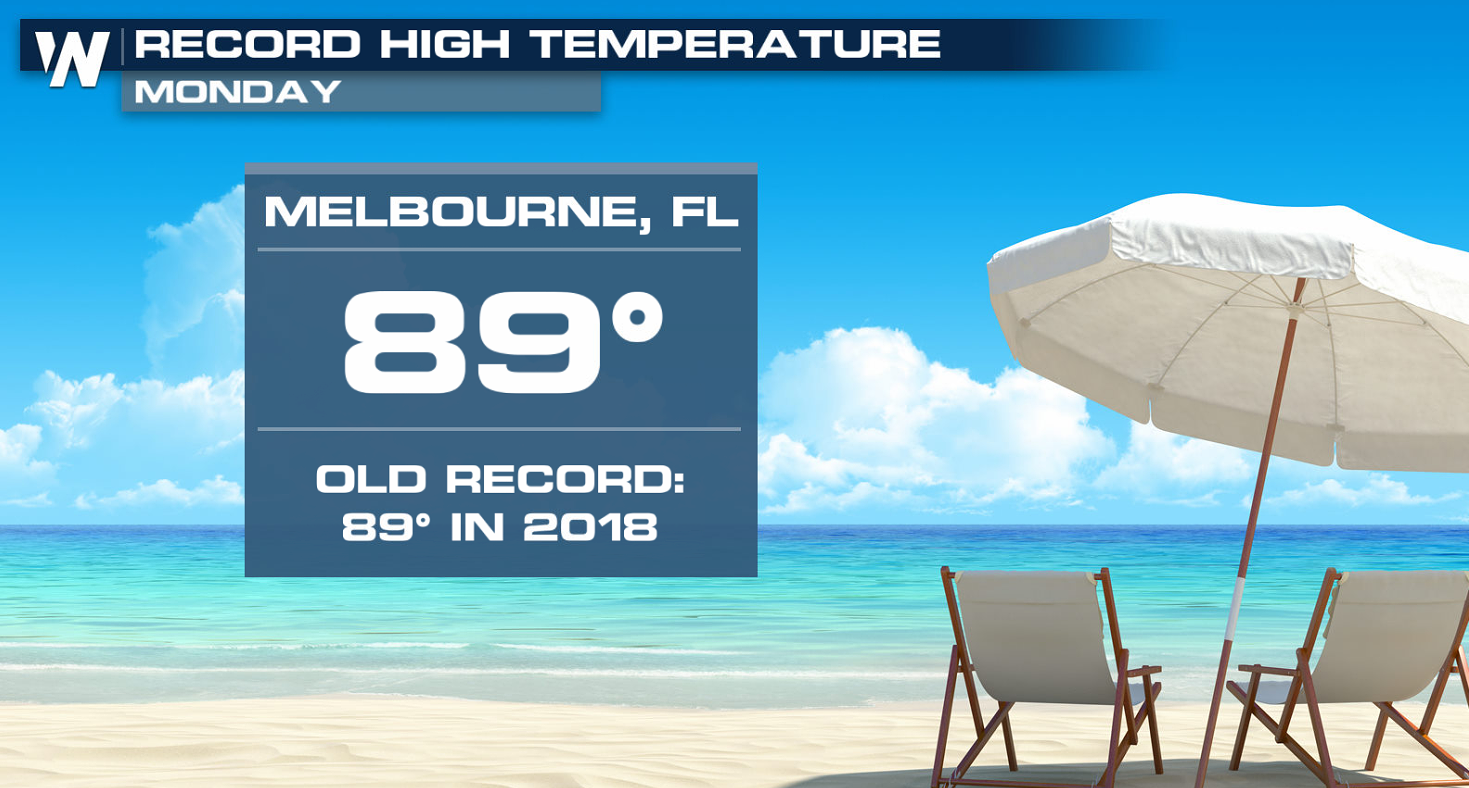 A strong ridge of high pressure aloft has been dominating the Southeast, leading to the heat. The ridge will begin to break down and move to the south and east today (Tuesday) as a cold front will moves across the region. This will bring cooler temperatures to the area.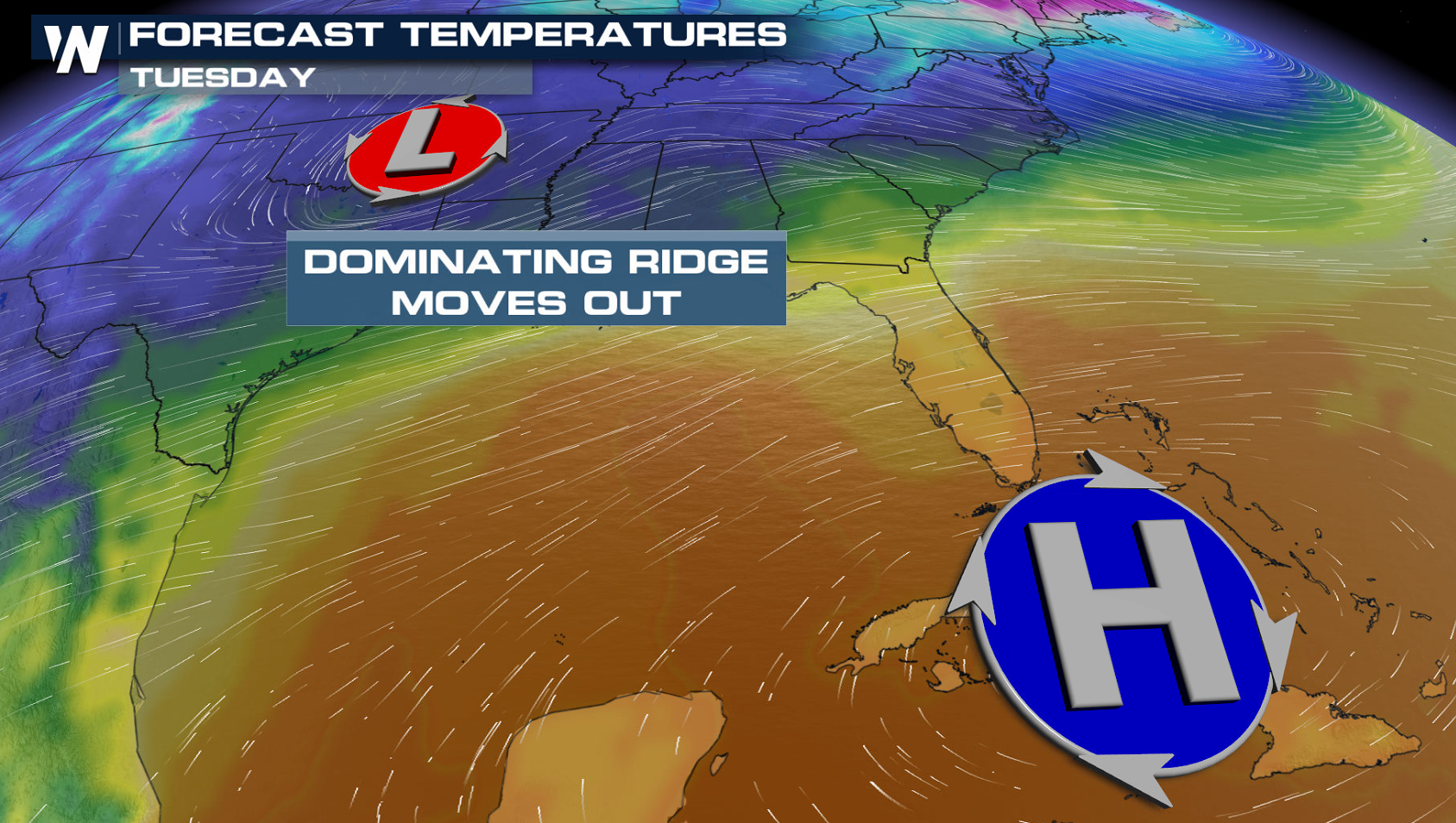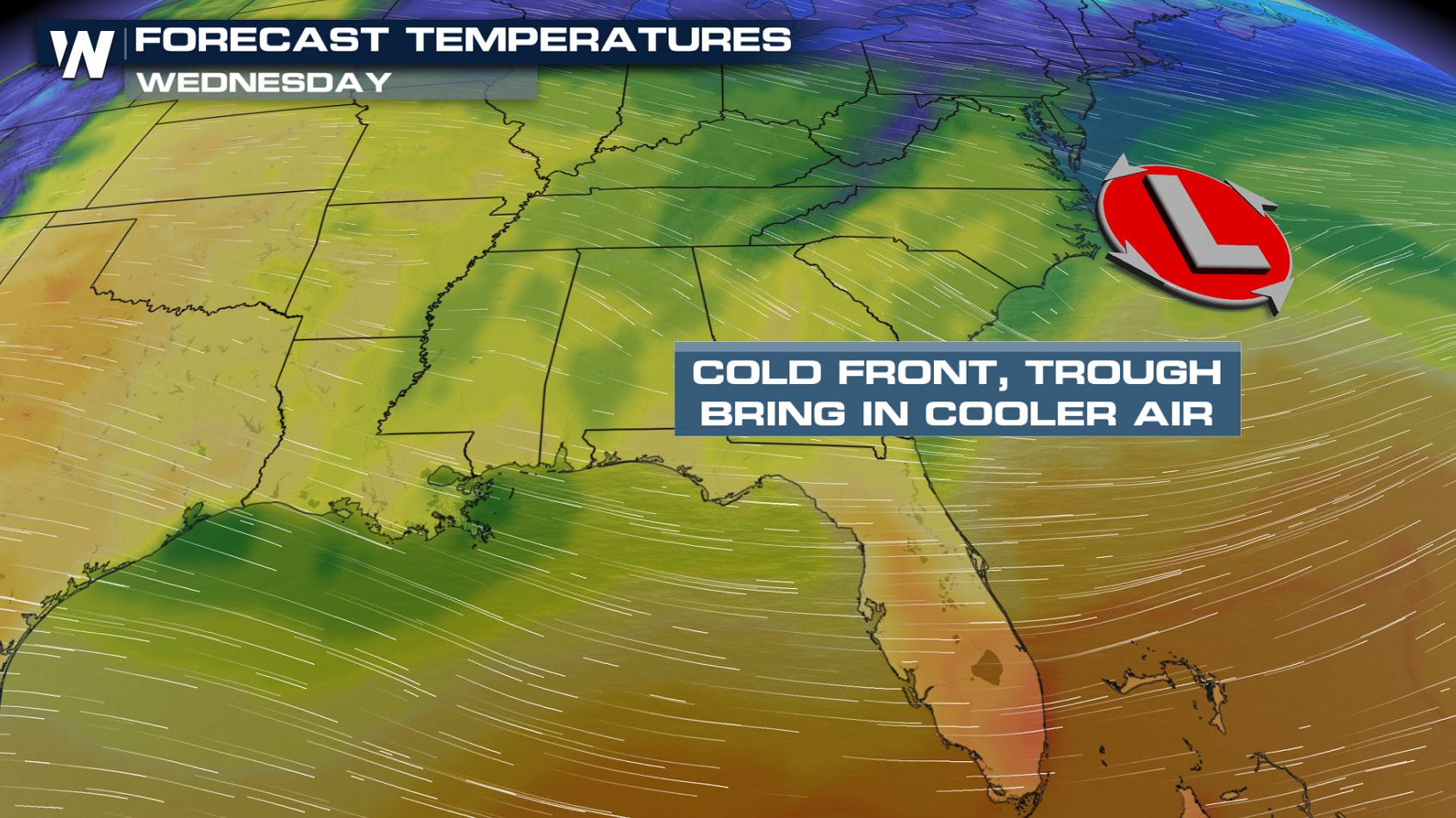 Highs temperatures will be below average from northern Florida northward. Some areas will be 30 degrees colder than Sunday! Mild weather will continue in central and southern Florida, but it won't be as warm.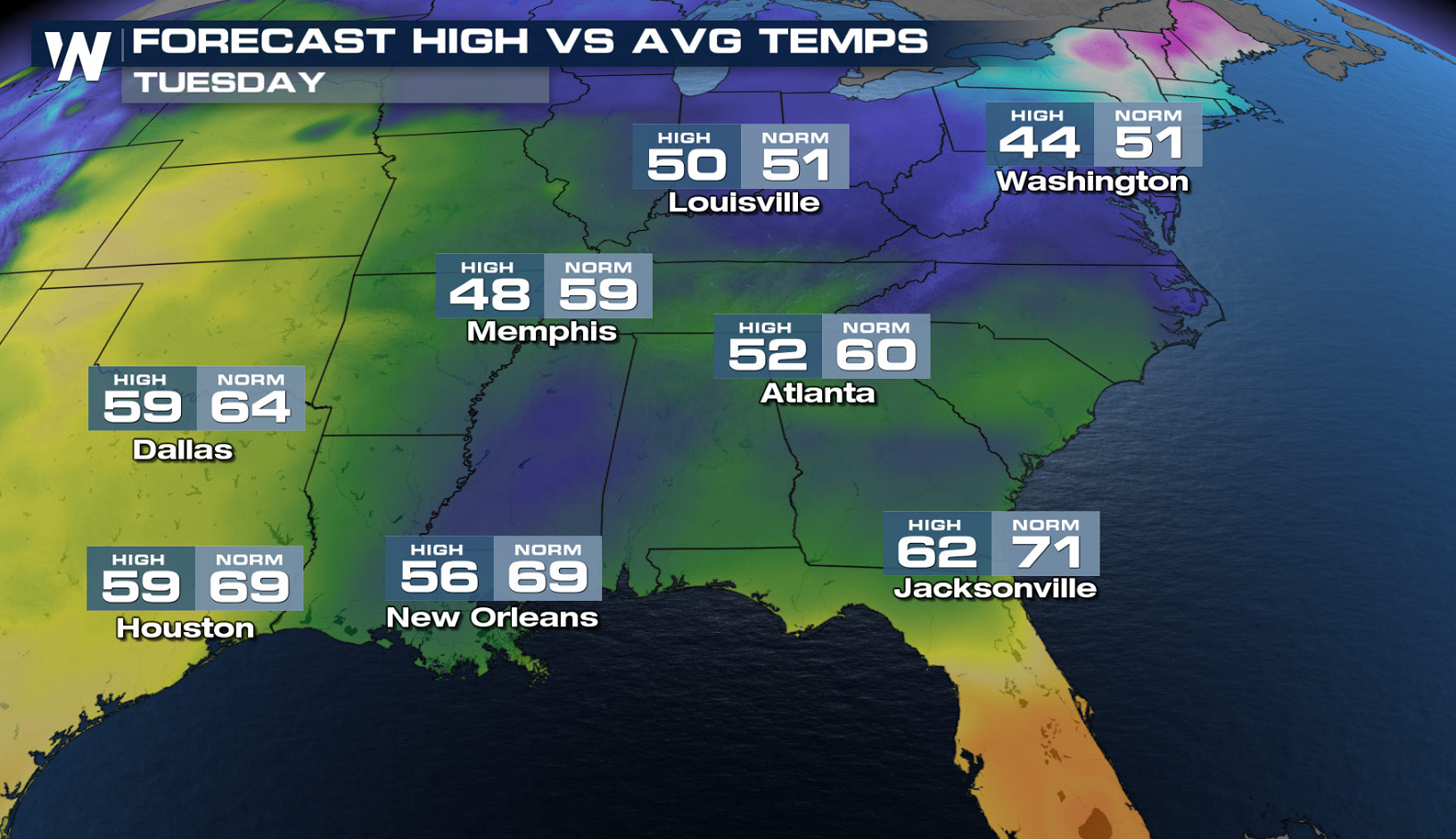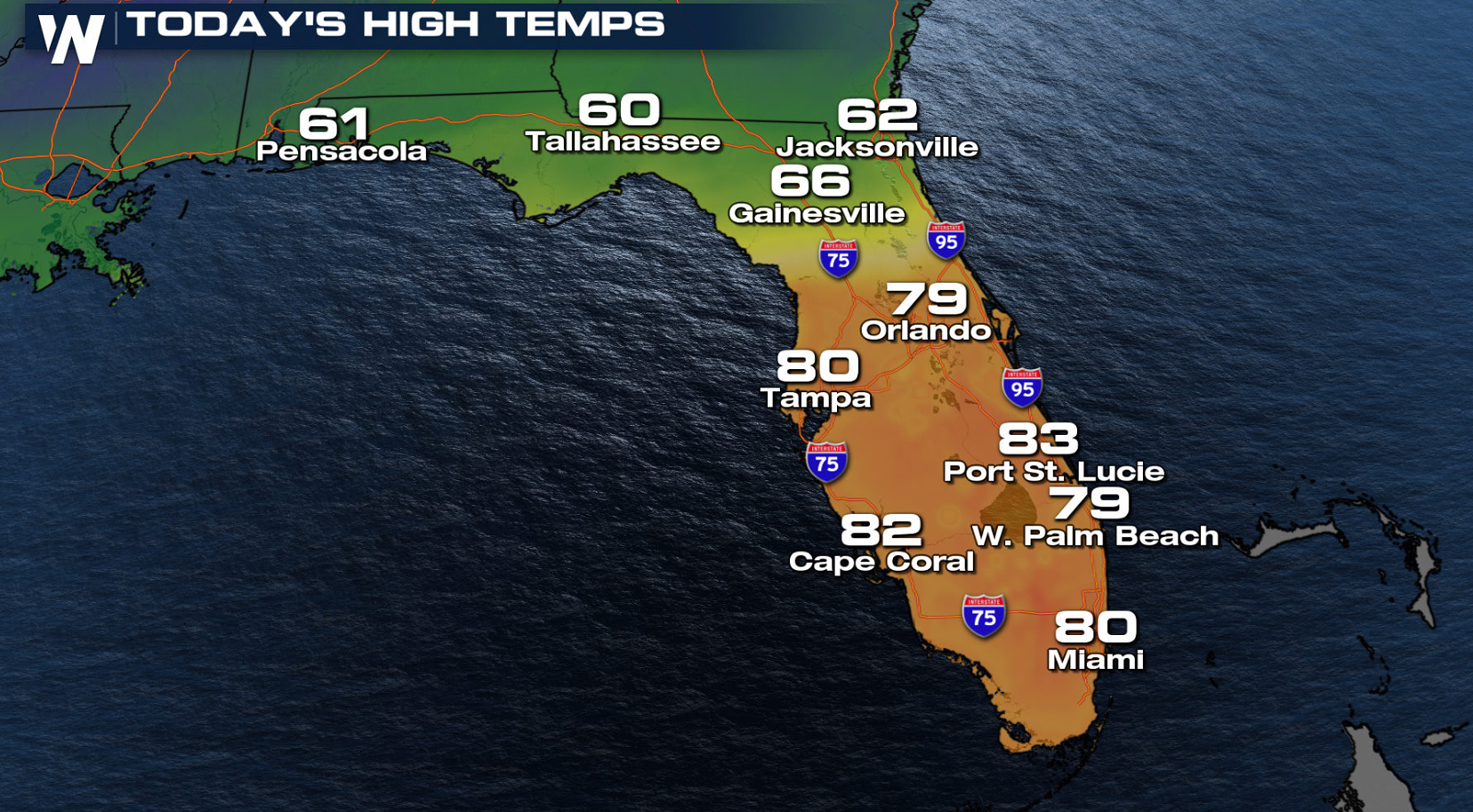 Temperatures will be closer to normal for the rest of the week and into the upcoming weekend.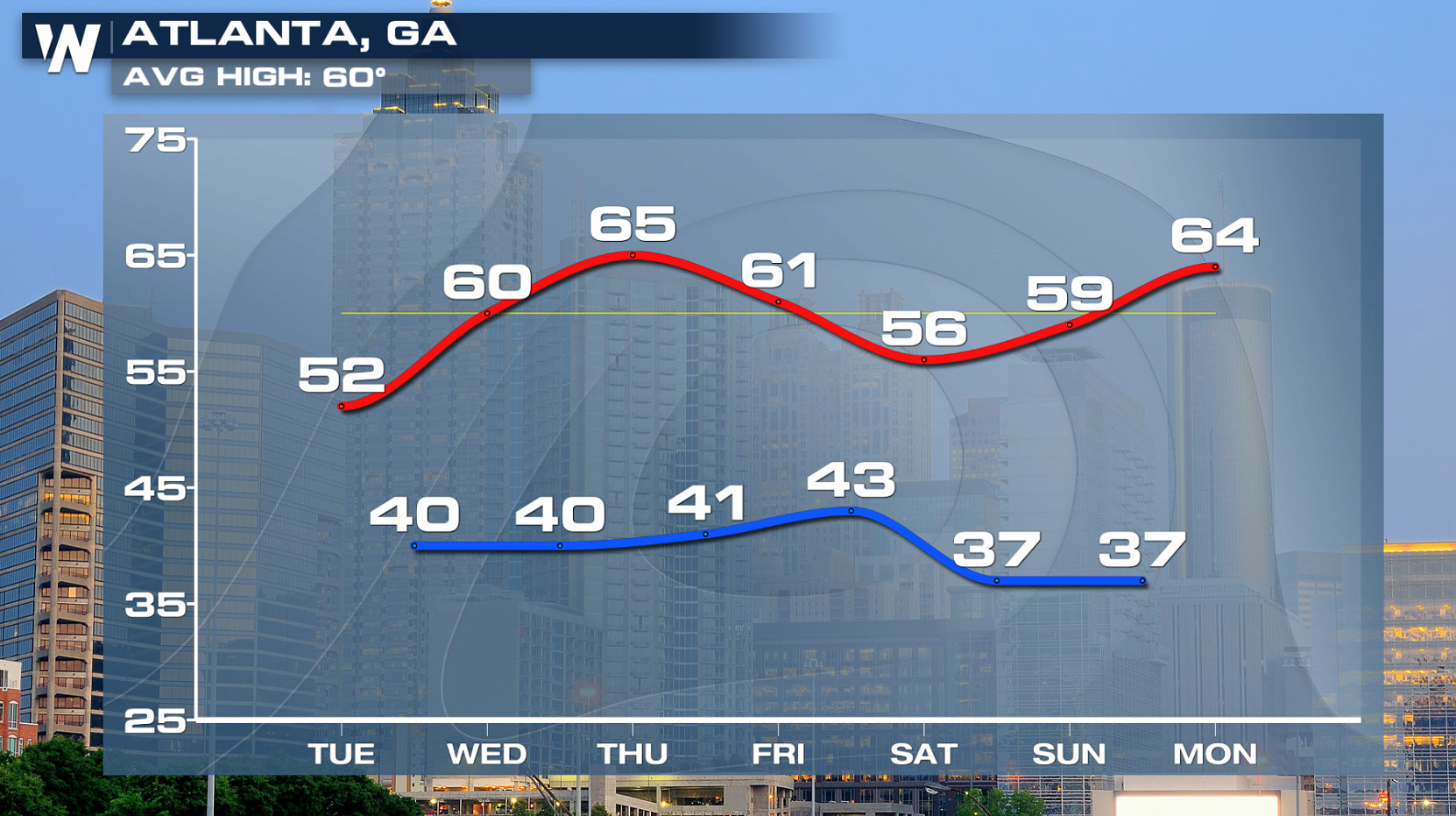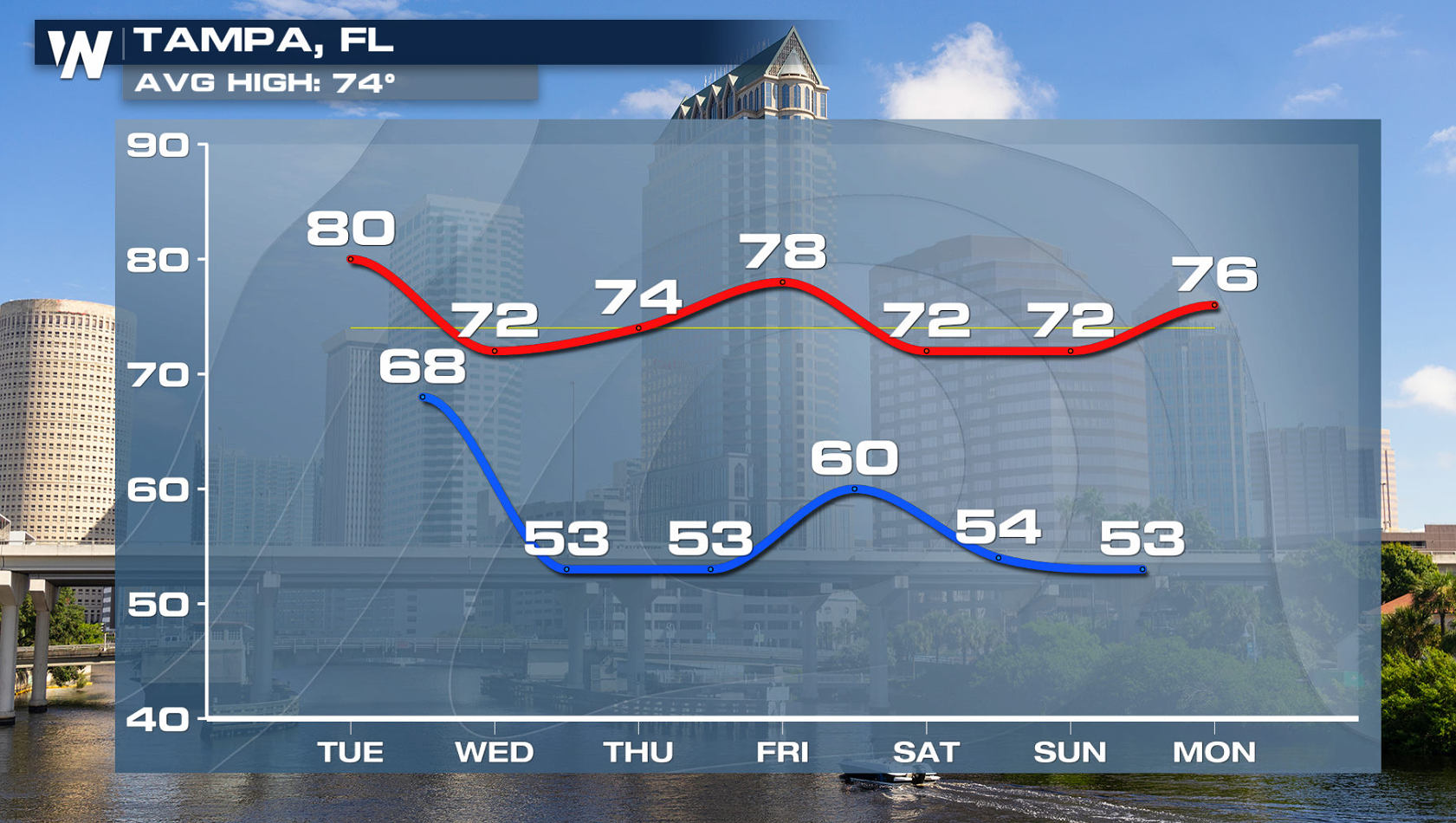 If you are going to be outside in the early season heat for any length of time, be sure to stay well hydrated and wear sun screen to avoid sunburn.