Much of the southwestern U.S. will see a warming trend over the next several days.  Through Friday, a ridge of high pressure will noticeably warm things up.  High pressure has clockwise circulation, which will serve to bring warm air northward from Mexico.  Also, air sinks beneath ridges of high pressure.  When air sinks, it compresses, forcing molecules closer together.  This results in more friction of the air molecules, causing temps to warm.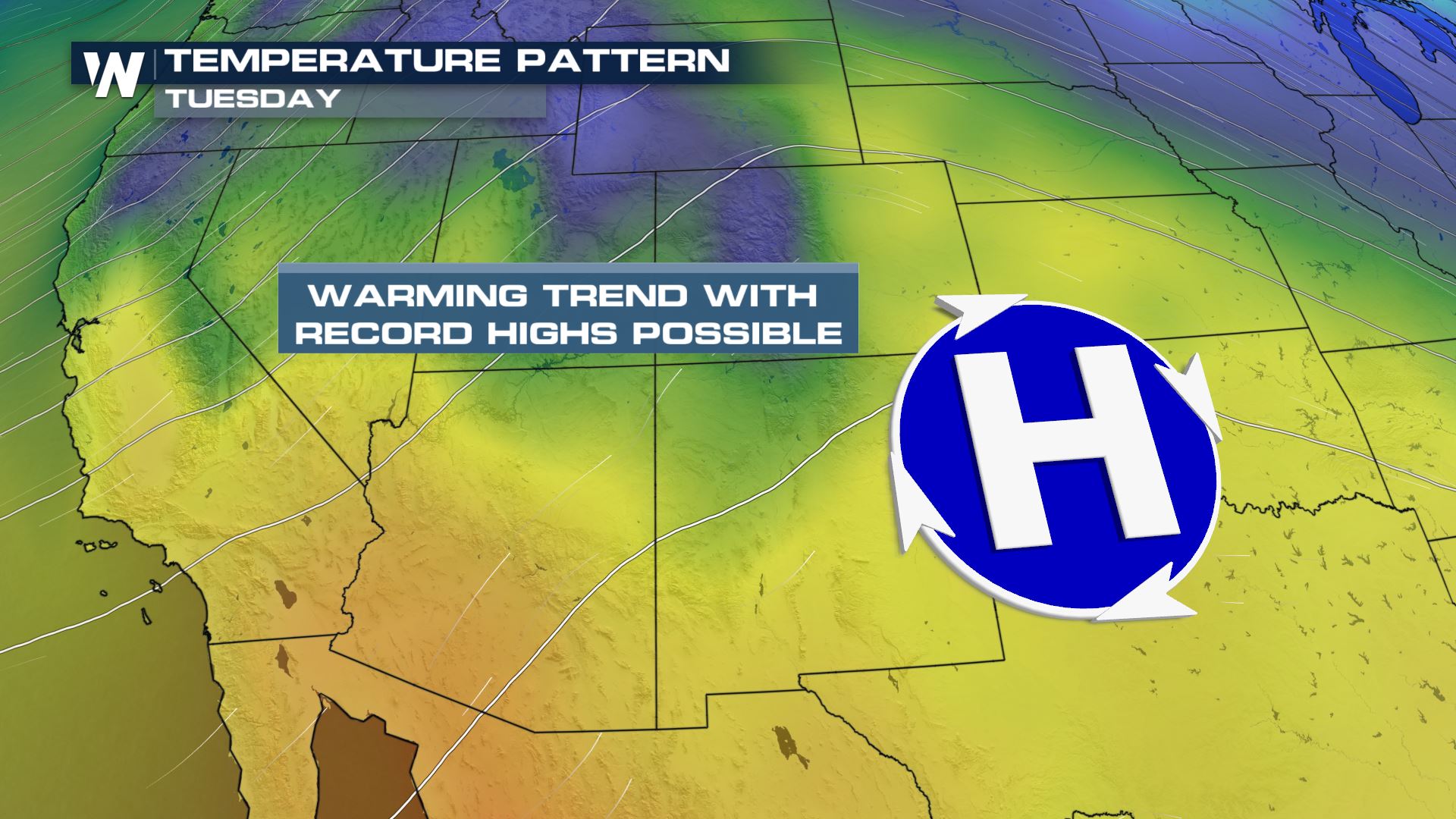 There have already been record highs on Monday.  Check out Phoenix... making the record books not only for a daily record high, but for reaching 90 degrees this late in the year.  Never before has the Valley of the Sun reached 90 degrees after November 15th.  San Diego also had a record high on Monday, reaching 89 degrees.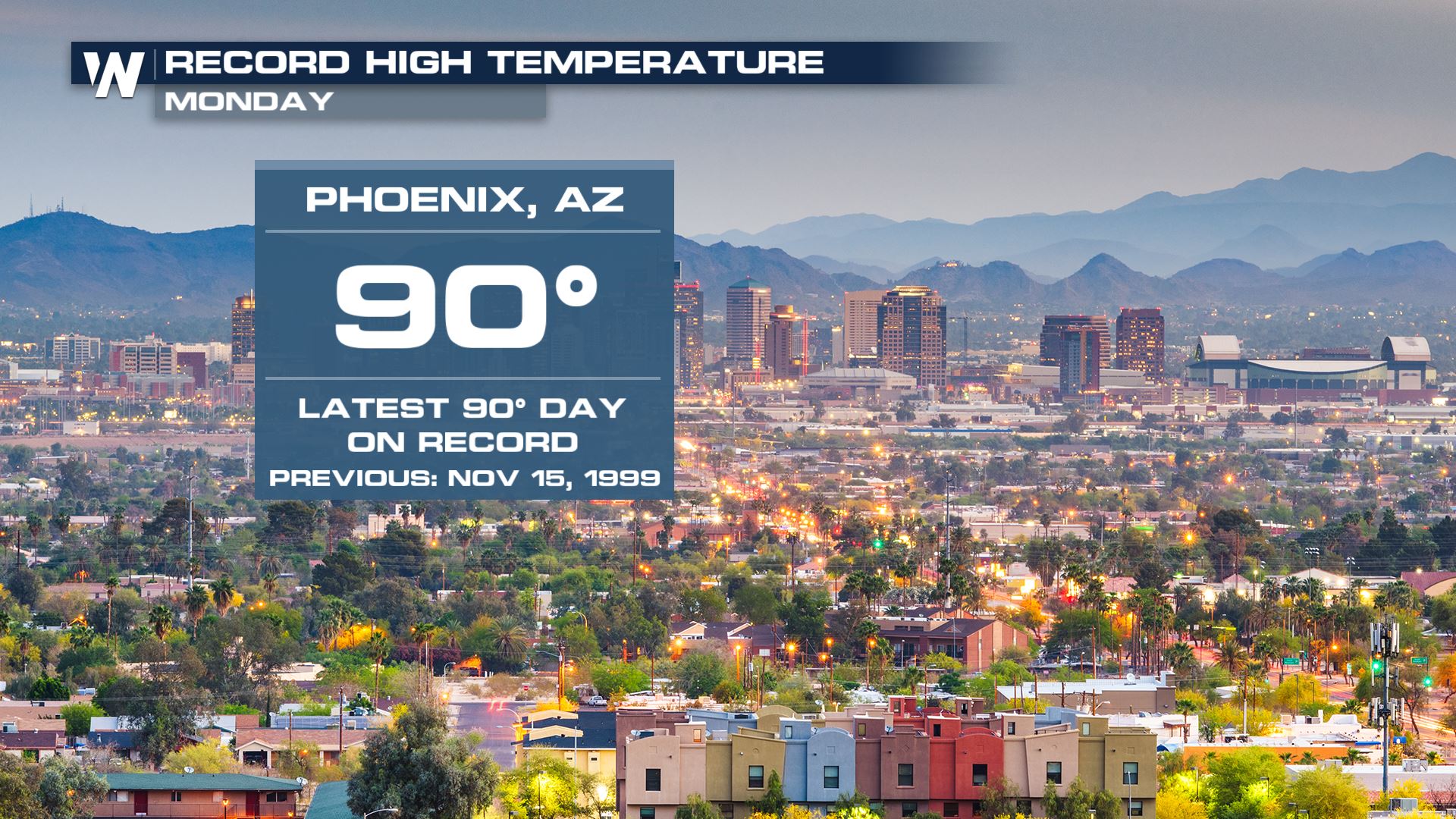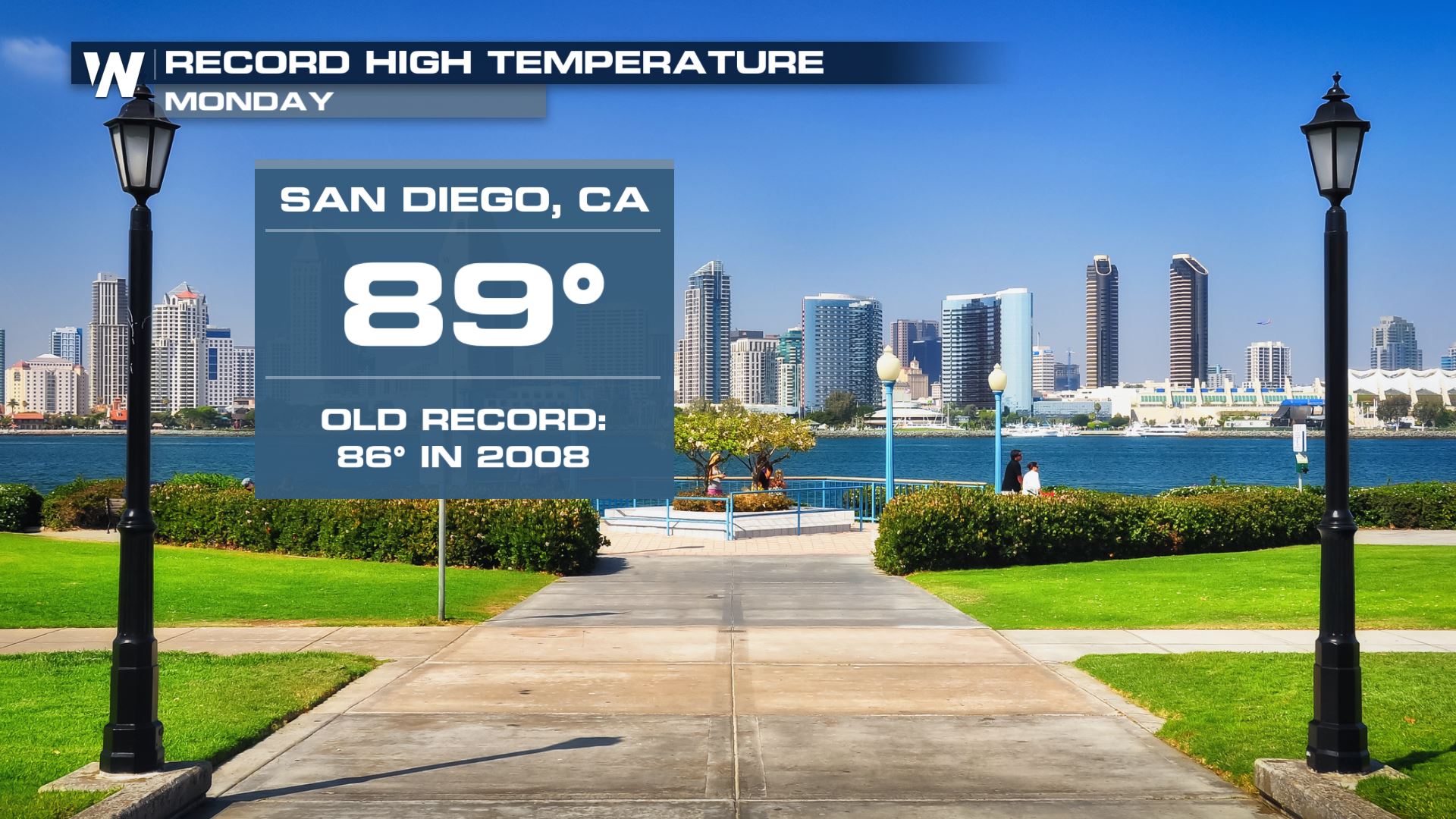 More potential record highs will be possible through Friday.  Any area on the map below with a pink dot could see a new record high.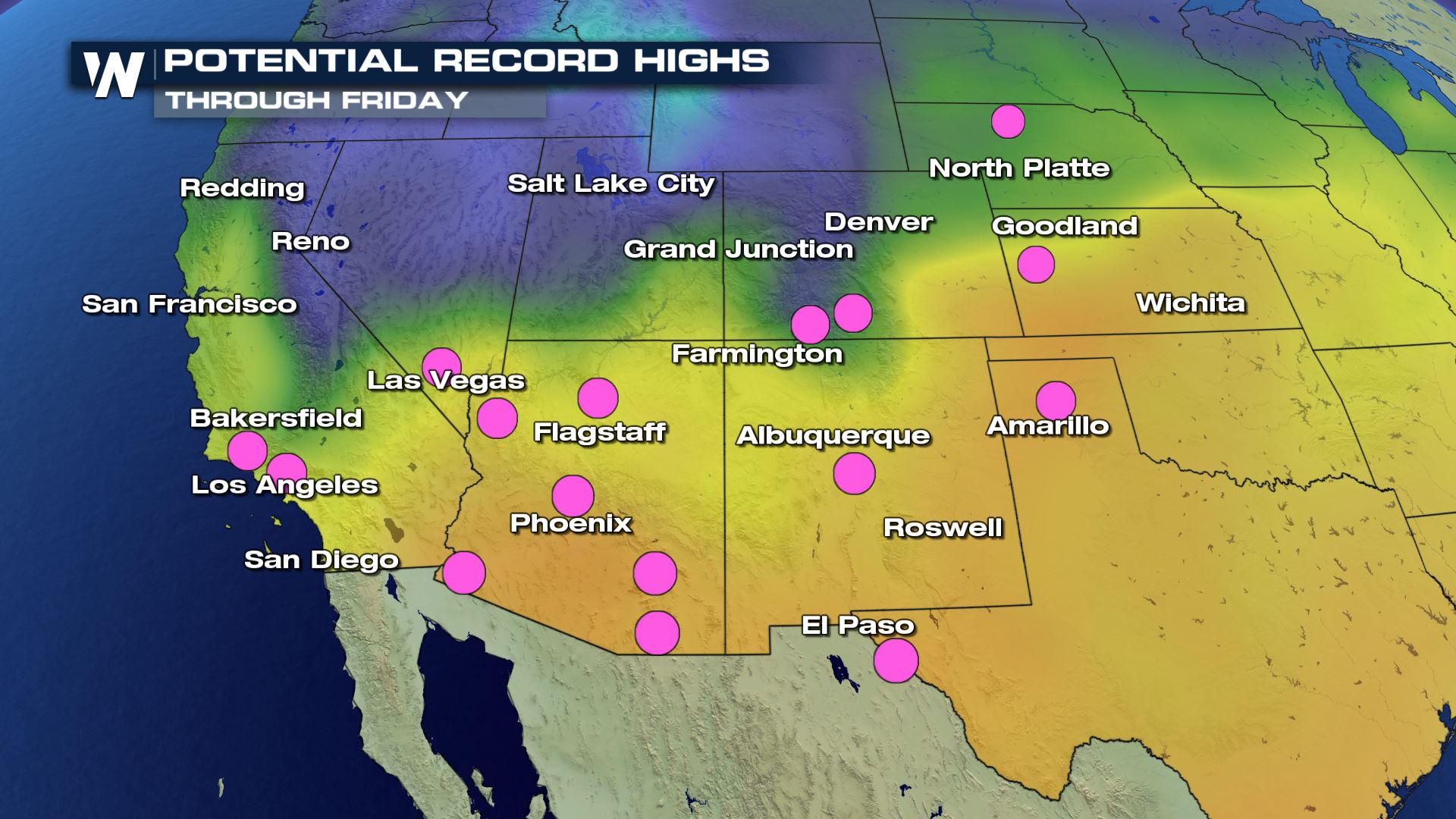 Most of the southwest will be very warm on Tuesday, in the 70's and 80's.  Tucson may even make it up to 90 degrees!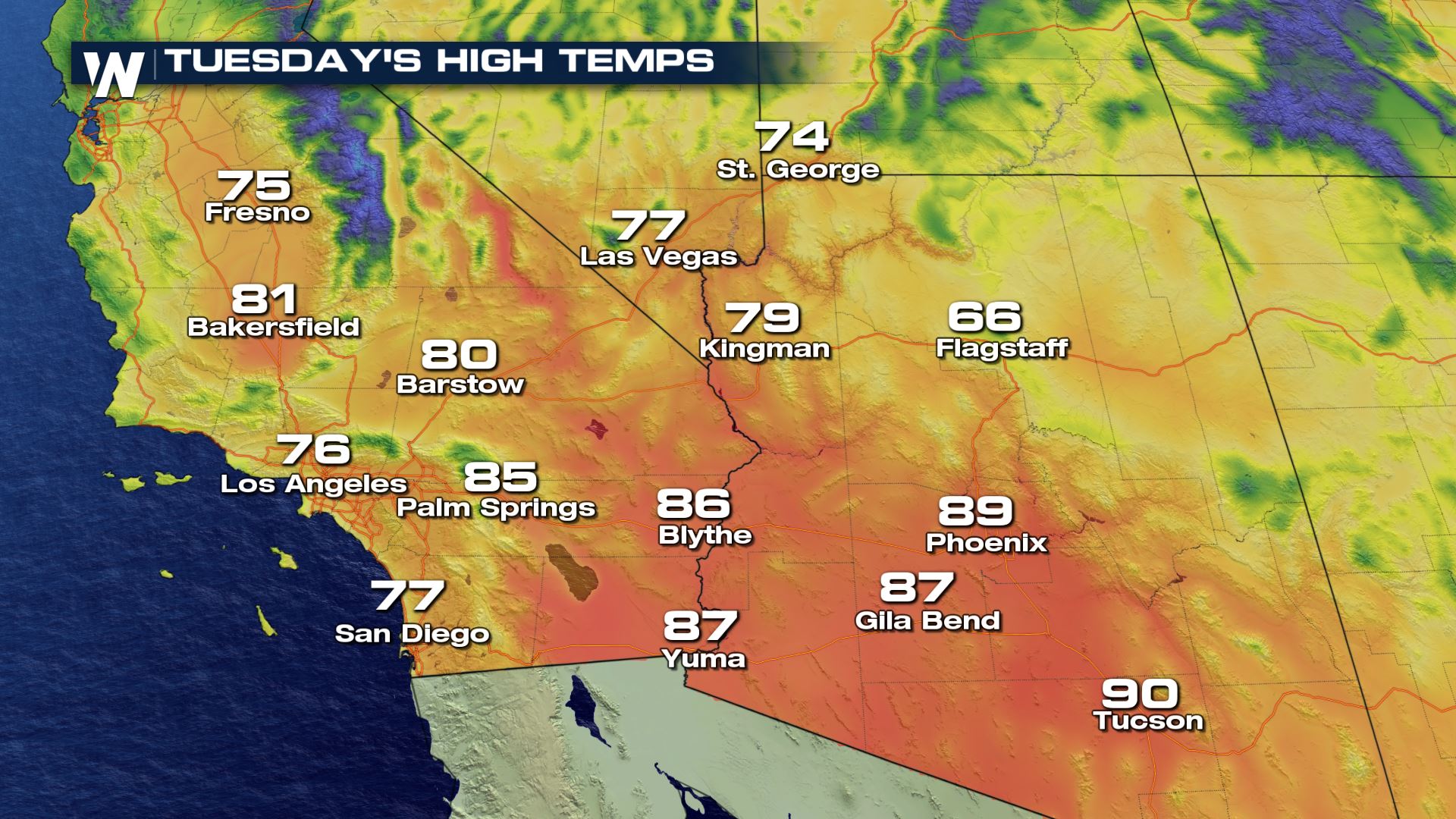 Many potential record highs could be broken on Tuesday, especially across Arizona.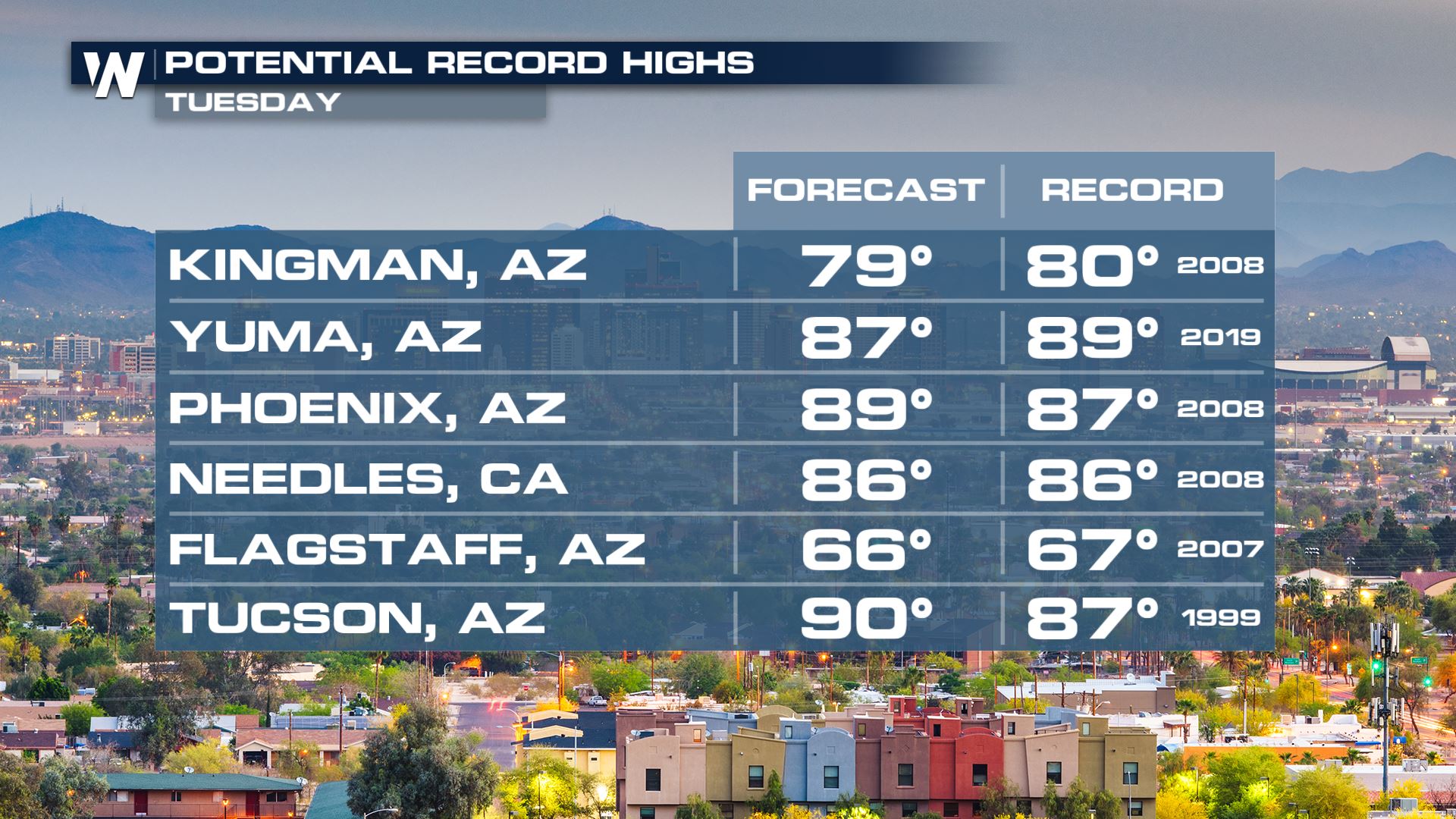 The warm air will spread eastward on Wednesday.  70's are expected across parts of Colorado, Nebraska, Kansas, Oklahoma, and Texas.  And there will be plenty of sunshine to go along with the pleasant temperatures.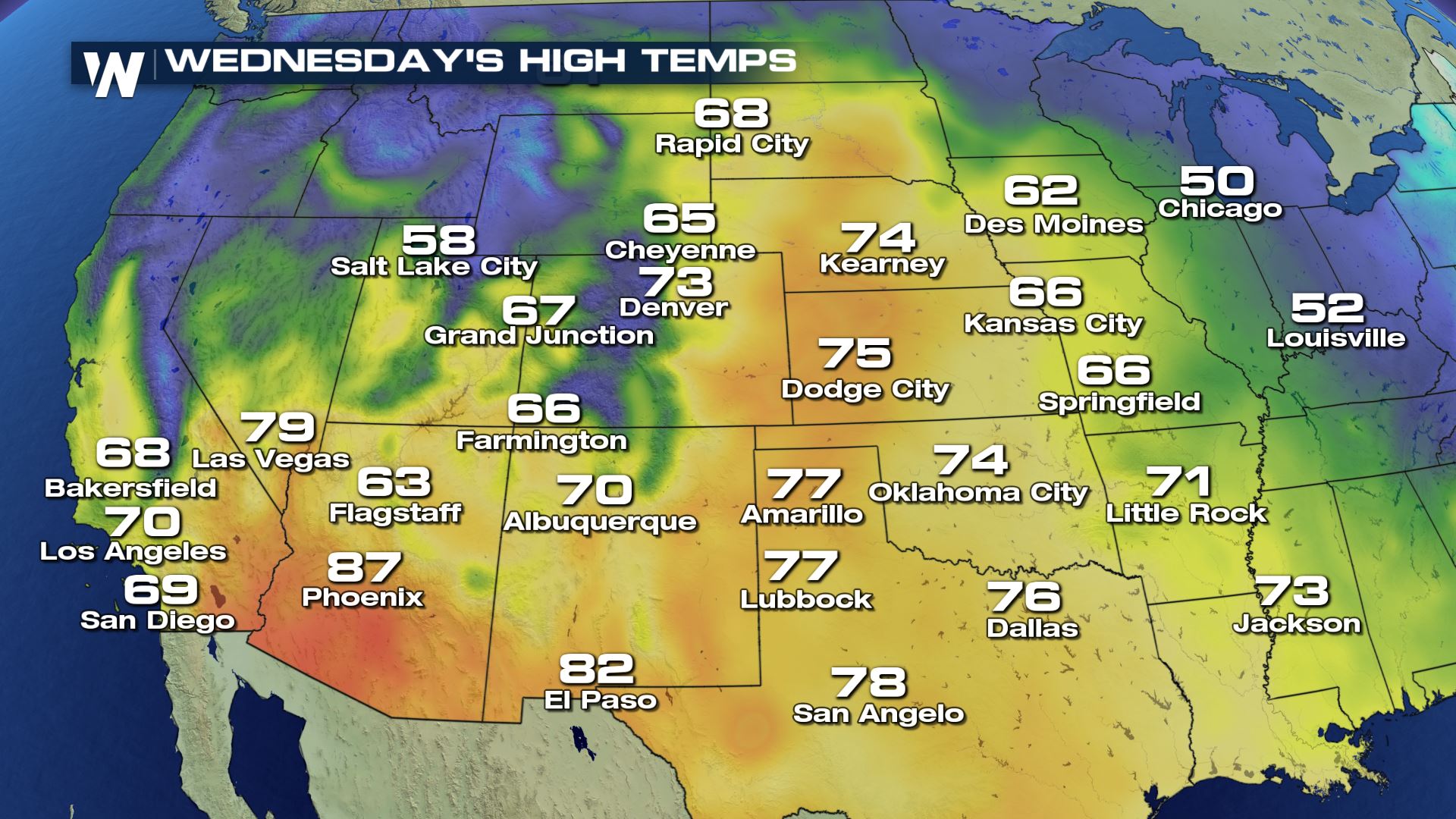 Looking at the extended forecasts for Phoenix and Tucson, the warm temps will last through Friday.  The weekend looks to be slightly cooler in both cities, with temps returning to near average numbers.  Enjoy the fantastic weather!