🎶 Take me out to the ball game; take me out to the crowd! 🎶 Well, maybe not. This year's baseball season is off to a sluggish start with postponed games popping up left and right. In total, 28 games have been postponed, the most since 1983. So, what's to blame? The weather. Multiple springtime weather systems have slugged ballparks with rain and snow. The meteorological term for these baseball-stunting systems is "mid-latitude cyclone". These storms can form any time of the year but are most common during late fall, winter, and early spring.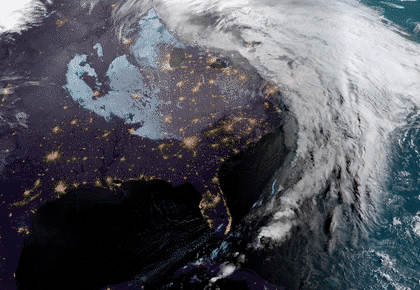 [A mid-latitude cyclone that brought a variety of weather to the United States in April. Credit: CIRA/NOAA]
Mid-latitude cyclones bring multiple threats to a day at the park. On the warm side, severe storms fire up bringing hail, wind, and even tornadoes. On the cold side, snow and wind combine creating winter wonderlands. Most notably, the Cubs felt the wrath of the cold when their home opener was postponed due to snow.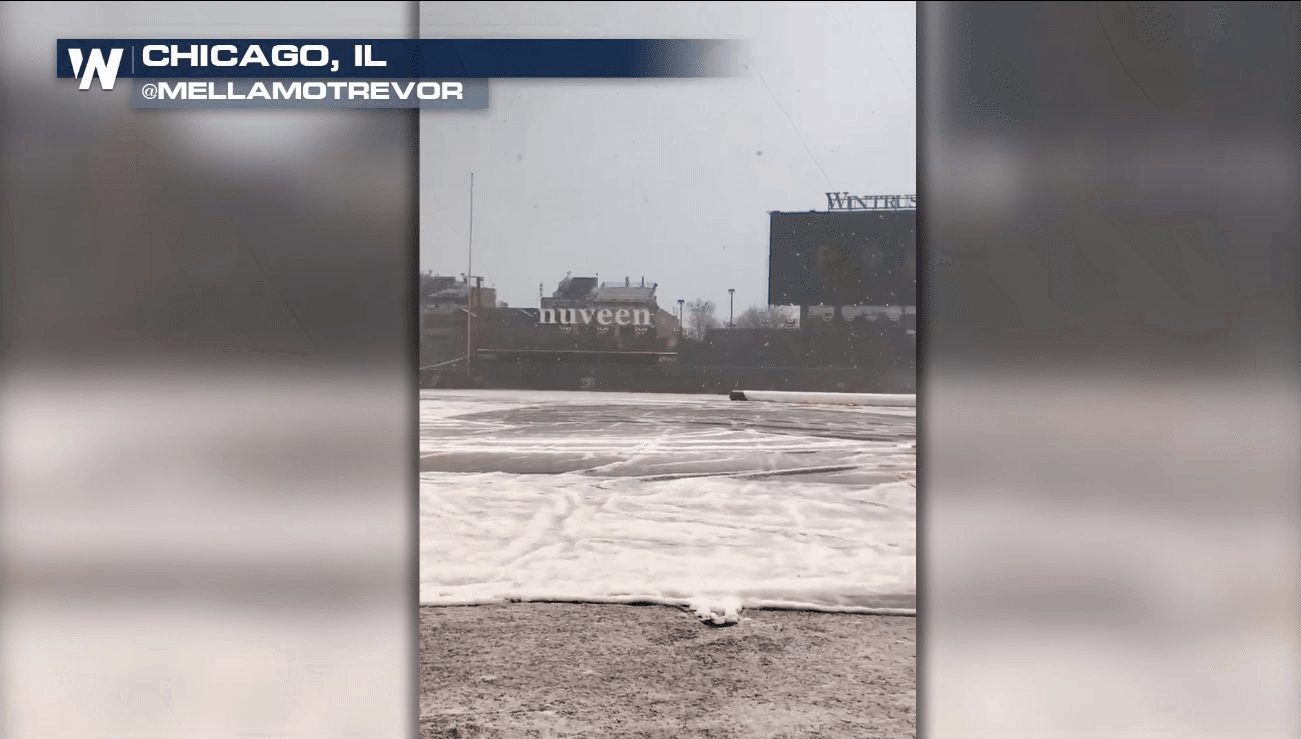 [Snowy view of Wrigley Field during their scheduled home opener.]
Out of the 363 games that were scheduled this year, 28 were postponed making up nearly 8% of all games. Compared to last year, only 11 major league games had been postponed through April. One contributing factor to this phenomenon may be the new schedule. Four days were added to the length of the season landing Opening Day on March 29
th
, the earliest ever. A few more games in late spring ever so slightly bumps the odds of snow angels in the outfield.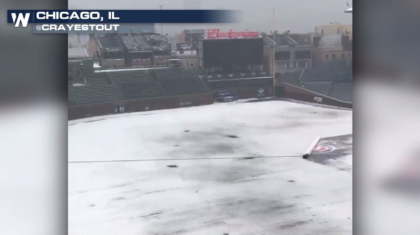 [A snowy outfield led to the cancellation of the Cubs home opener.]
Wacky weather has not only interrupted play but has potentially reduced fan attendance as well. On average, 27,000 fans are showing up per game, which is markedly down from the ten-year average of 30,500. We still recommend heading out to the game, just be sure you're ready for Mother Nature's curve ball (I hear it can be nasty) and
check your local forecast
. Despite the cool and wet start to April, fear not sports fans; warmer weather is on the way (
just ask Justin Timberlake
). Written by
Dakota Smith
.
[Note: This article was edited to include data before 1986, making the number of postponed games not a record.]