We kicked off the new decade with a record-setting month for temperatures both in the United States as well as across the entire globe.  According to NOAA's 
National Centers for Environmental Information
, last month was Earth's hottest January on record since climate records have been kept for the last 141 years. Here are some other statistics from NOAA's January global climate report:
January 2020 was the 44th consecutive January and the 421st consecutive month with temperatures, at least nominally, above the 20th-century average.
The January global land and ocean surface temperature was the highest on record at 2.05 degrees F (1.14 degrees C) above the 20th-century average. This surpassed the record set in January 2016 by 0.04 of a degree F (0.02 of a degree C).
Northern Hemisphere snow coverage was below the 1981–2010 average, having the 18th-smallest January snow cover in the 54-year record.
The Northern Hemisphere also had its warmest January on record at 2.70 degrees F (1.50 degrees C) above average.
We spoke with meteorologist Karin Gleason, a climate scientist with NOAA's National Centers for Environmental Information (NCEI) and the Center for Weather and Climate (CWC) to learn more about what factored in to this historic month for both the United States and the Caribbean. https://www.youtube.com/watch?v=NxJ20YSo2l4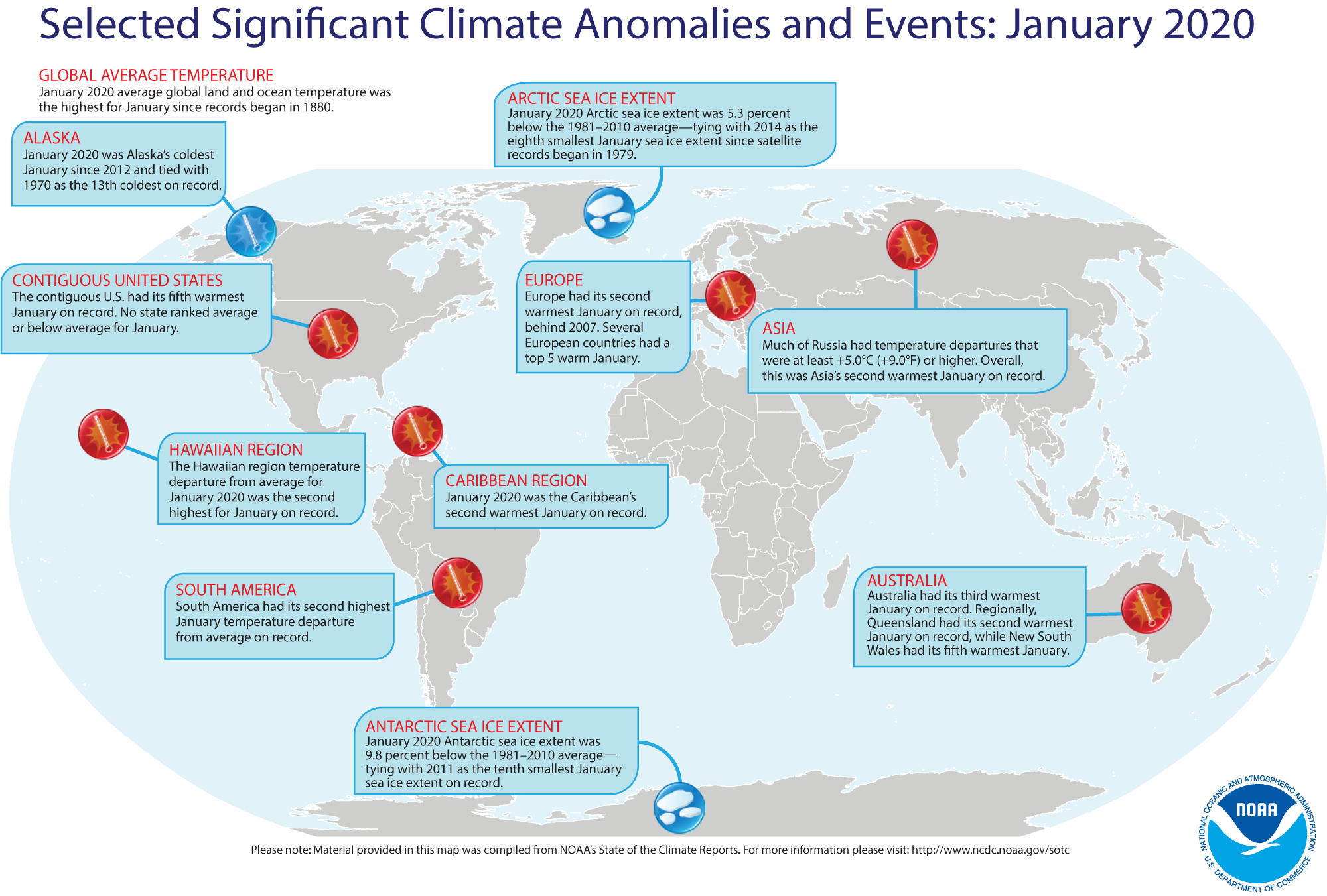 CREDIT:  NOAA  
A map of the world noting some of the most significant weather climate events that occurred during January 2020  
**READ THE FULL REPORT FROM NOAA**