After
a successful trial run earlier this year
, a new era begins!  On November 15, 2020, at 7:27 PM EST, NASA's SpaceX Crew-1 mission soared into the sky!  This is the first crew rotation mission of the SpaceX Crew Dragon spacecraft and Falcon 9 rocket to the
International Space Station
, part of the agency's Commercial Crew Program. https://twitter.com/i/status/1328133278121922561 "This is another milestone," said Jim Bridenstine, NASA's Administrator.  "A critical milestone in the development of our ability to launch American astronauts, on American rockets from American soil, now sustainably. So these are very exciting times." https://twitter.com/i/status/1328155829791457280 November 2, 2020, was the 20 year anniversary since humans began visiting the Space Station, and
NASA did a special podcast
 to celebrate the milestones and ground-breaking research that has been taking place over the last two decades. https://twitter.com/i/status/1323298583630794753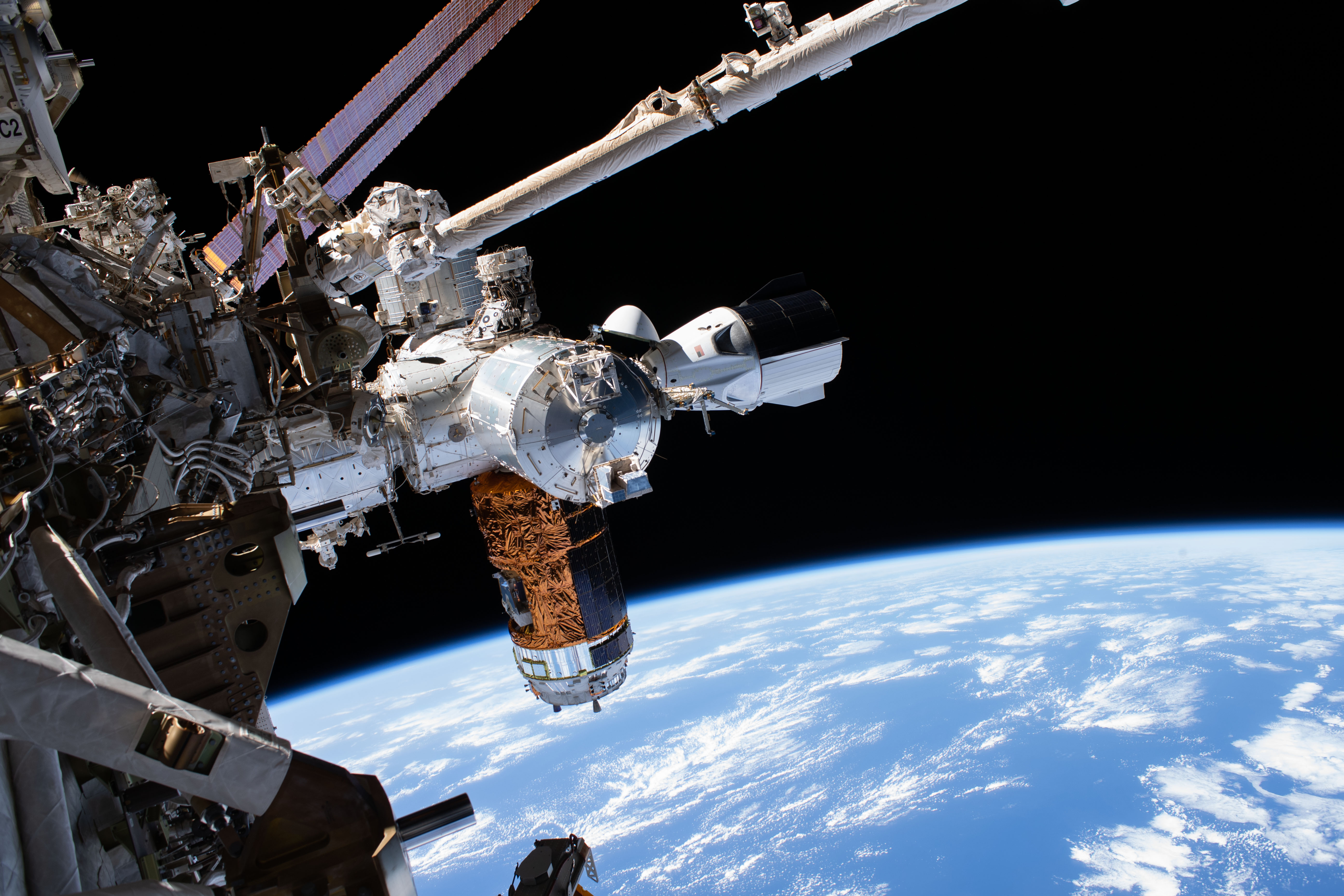 The SpaceX Crew Dragon is pictured docked to the International Space Station on July 1, 2020. Courtesy: NASA
At Launch Complex 39A at
NASA's Kennedy Space Center
in Florida, four astonauts will suit up and soar into space on SpaceX's Crew Dragon spacecraft named Resilience. https://twitter.com/i/status/1323288887502938114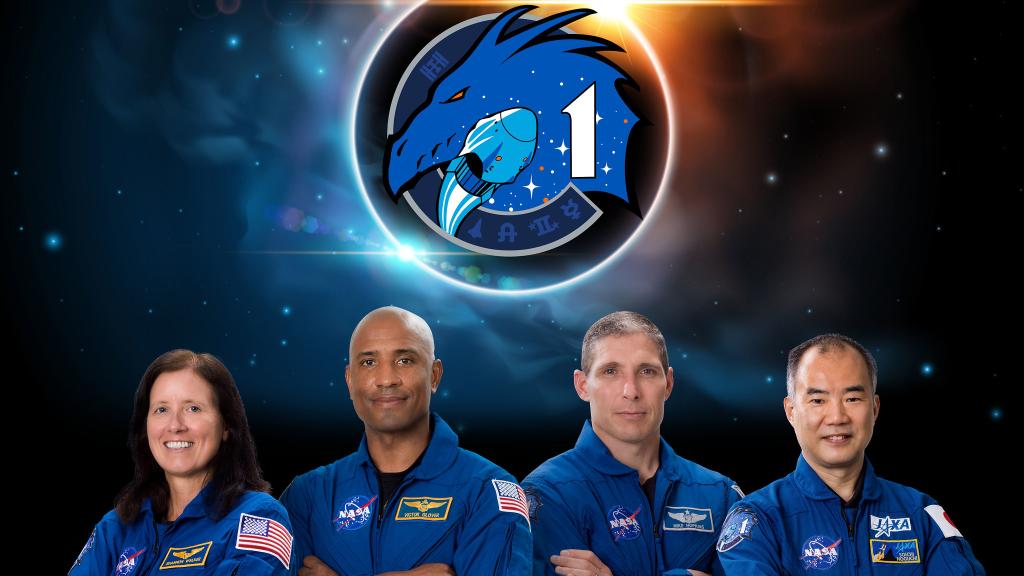 The SpaceX Crew-1 official crew portrait with (from left) NASA astronauts Shannon Walker, Victor Glover, Mike Hopkins, and JAXA (Japan Aerospace Exploration Agency) astronaut Soichi Noguchi. Courtesy: NASA
LEARN MORE ABOUT THE CREW-1 ASTRONAUTS
"2020 has certainly been a challenging year," said Astronaut Mike Hopkins, commander of the Crew Dragon and the Crew-1 mission.  "The name Resilience is really in honor of the
SpaceX
and the
NASA
teams and quite frankly it's in honor of our families, of our colleagues, of our fellow citizens of our international partners and our leaders that have all shown that same quality, that same characteristics through these difficult times." The crew said it's an opportunity unlike anything they've been a part of before. "To be able to live on the Space Station for 6 months and during that time to be there for the 20
th
anniversary of human presence on that station, and to potentially launch on the 20
th
anniversary of the launch of
Expedition 1
, it's just special," said Astronaut Victor Glover, who will be on his first spaceflight as pilot of the Crew Dragon. Shannon Walker, who has been a NASA Astronaut since 2004, will be heading back to the Space Station as mission specialist for Crew-1.  "Since I've spent six months on the Space Station before, I am really looking forward to going back there and doing the science and the research that needs to be done." According to NASA, the Crew-1 astronauts will spend their time aboard the International Space Station conducting new and exciting scientific research in areas, such as
botany
,
cancer research
, and technology
including a Space Toilet
. "We get to maximize the utility of microgravity for research and ultimately we are focusing our research for a day when that research becomes applied," Bridenstine said. This team will pave the way for future missions with
NASA's Commercial Crew Program
 with investigations to benefit us here on Earth and to provide a foundation for further exploration of the Moon and Mars in years to come.
CLICK HERE FOR DETAILS ON NASA'S PERSEVERANCE MISSION
https://twitter.com/i/status/1288783897442967552 "We hope that it provides something positive to your lives," Hopkins said.  "And frankly we hope that it's an inspiration that shows when you work together there is no limit to what you can achieve." https://youtu.be/VNYmsiFcrI8