The monsoon season across the desert southwest is now underway as the remnants from Hurricane Bud spreads north.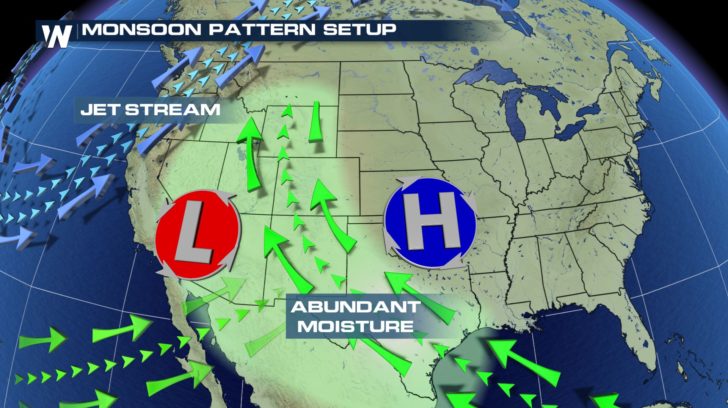 June 15 marks the start to the monsoon season and (just like clockwork) showers and storms are already on the increase. The last advisory of Post-Tropical Cyclone Bud was issued Friday evening by the National Hurricane Center. The moisture associated with Bud is already making its appearance known across Arizona and New Mexico with an increase of showers and thunderstorms.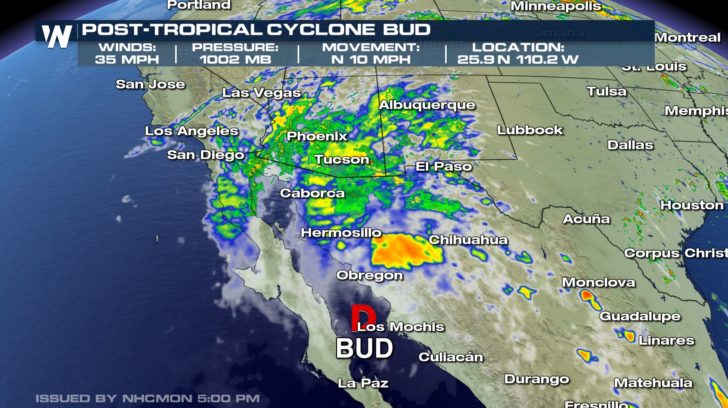 A classic monsoonal pattern is now underway-- typical for mid June. Extreme heat building across the central Plains is the result of a strong ridge of high pressure. This will spread record heat to the eastern seaboard later this weekend and early next week.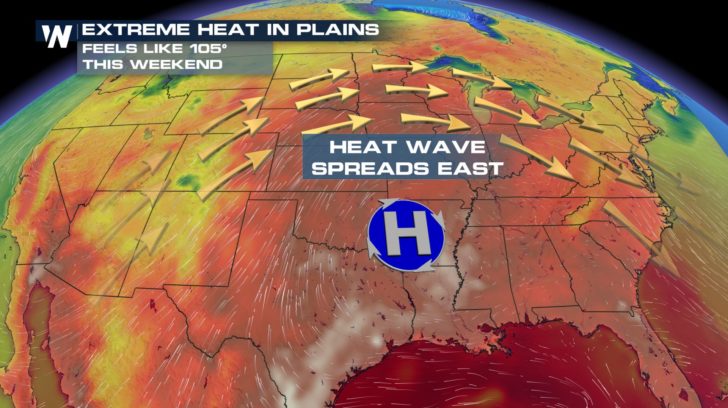 At the same time, tropical moisture flows around the ridge of high pressure-- funneling it into the desert southwest.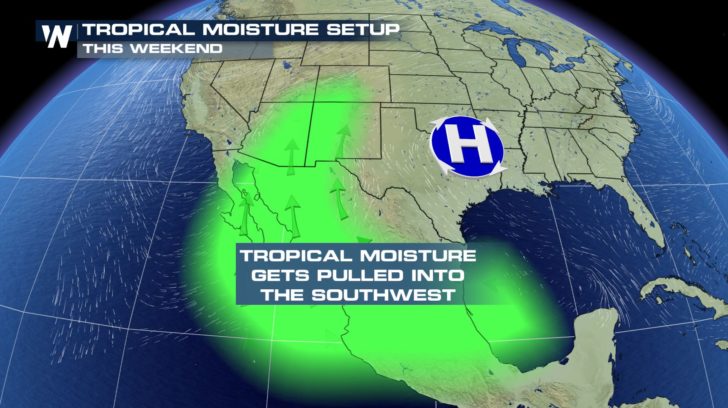 The low pressure circulation (counterclockwise) from "Bud" enhances the pull of tropical moisture to the southwest leading to heavy rain across Arizona and New Mexico this weekend.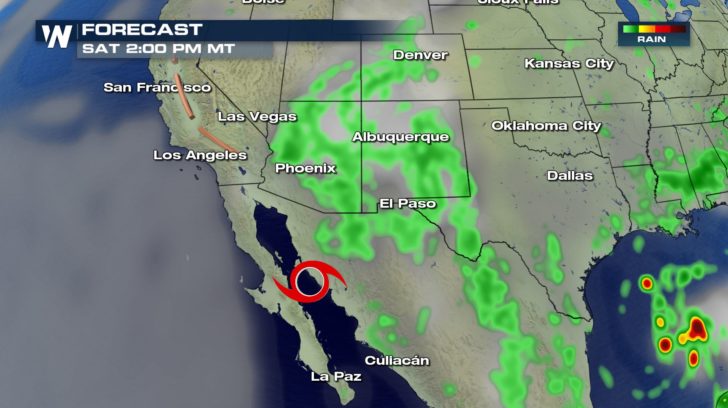 Pockets of  heavy rain already sneaking into the desert southwest Friday evening. This will continue through the day Saturday with the focus of showers over New Mexico and Arizona.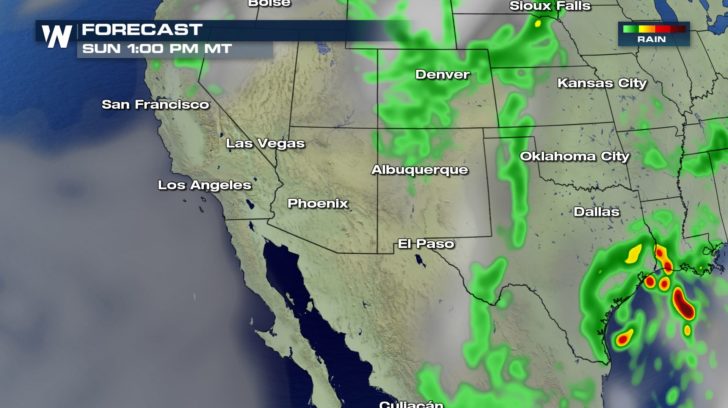 The rain tapers off over New Mexico and Arizona by Sunday afternoon with rain shifting over Colorado. Rainfall totals through Monday afternoon may exceed 1 - 2 inches in the desert. This is enough to cause concern for localized flooding and debris flows.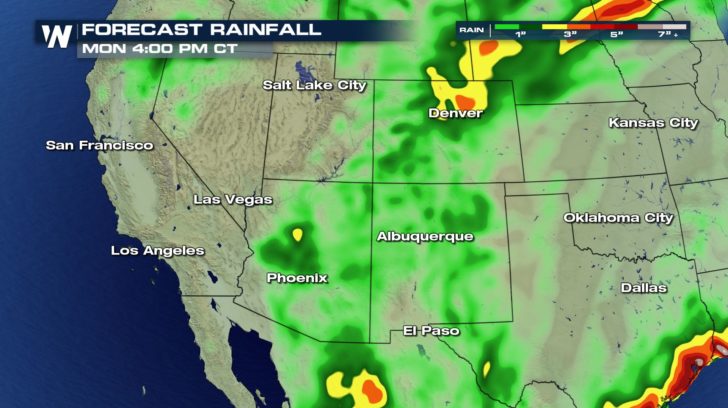 A flash flood watch has been issued through Saturday for this potential across parts of New Mexico.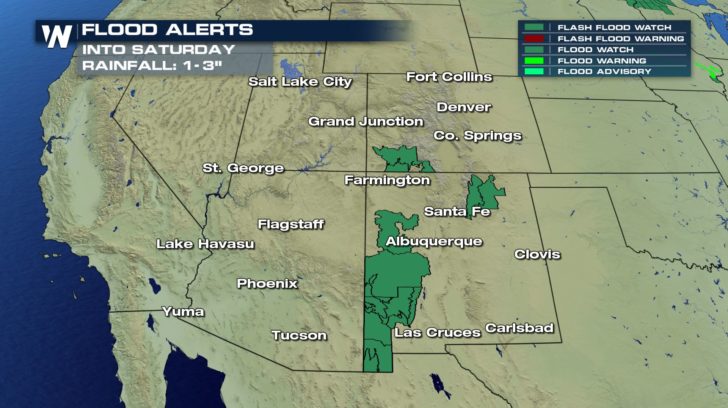 Most of the rain will be beneficial as the recent deficit has led to widespread drought and rapid growth of wildfires.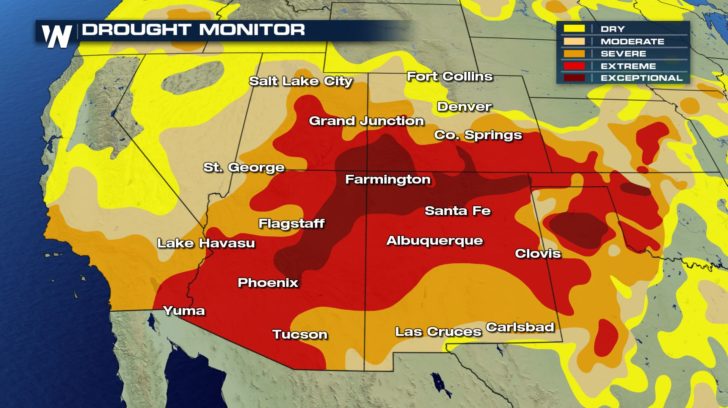 Monsoon season across the southwest typically runs from mid June through early September. https://www.youtube.com/watch?v=47Vr11I4lnk For WeatherNation: I'm Meteorologist Nick Merianos