[
Hurricane Ida before landfall on August 29th along coastal Louisiana with 150 mph winds. From NOAA
] [
From NOAA NSSL by
]  When Hurricane Ida moved inland along the Gulf Coast of Louisiana in late August, a team of researchers set out to study winds associated with the damaging storm. The group, including scientists from the NOAA National Severe Storms Laboratory, captured unique datasets, marking Hurricane Ida as
possibly one of the best-observed
 hurricanes at landfall. Here's a brief overview of the ways scientists were able to gain a better understanding of Hurricane Ida:
Continuous weather balloon launches provide more data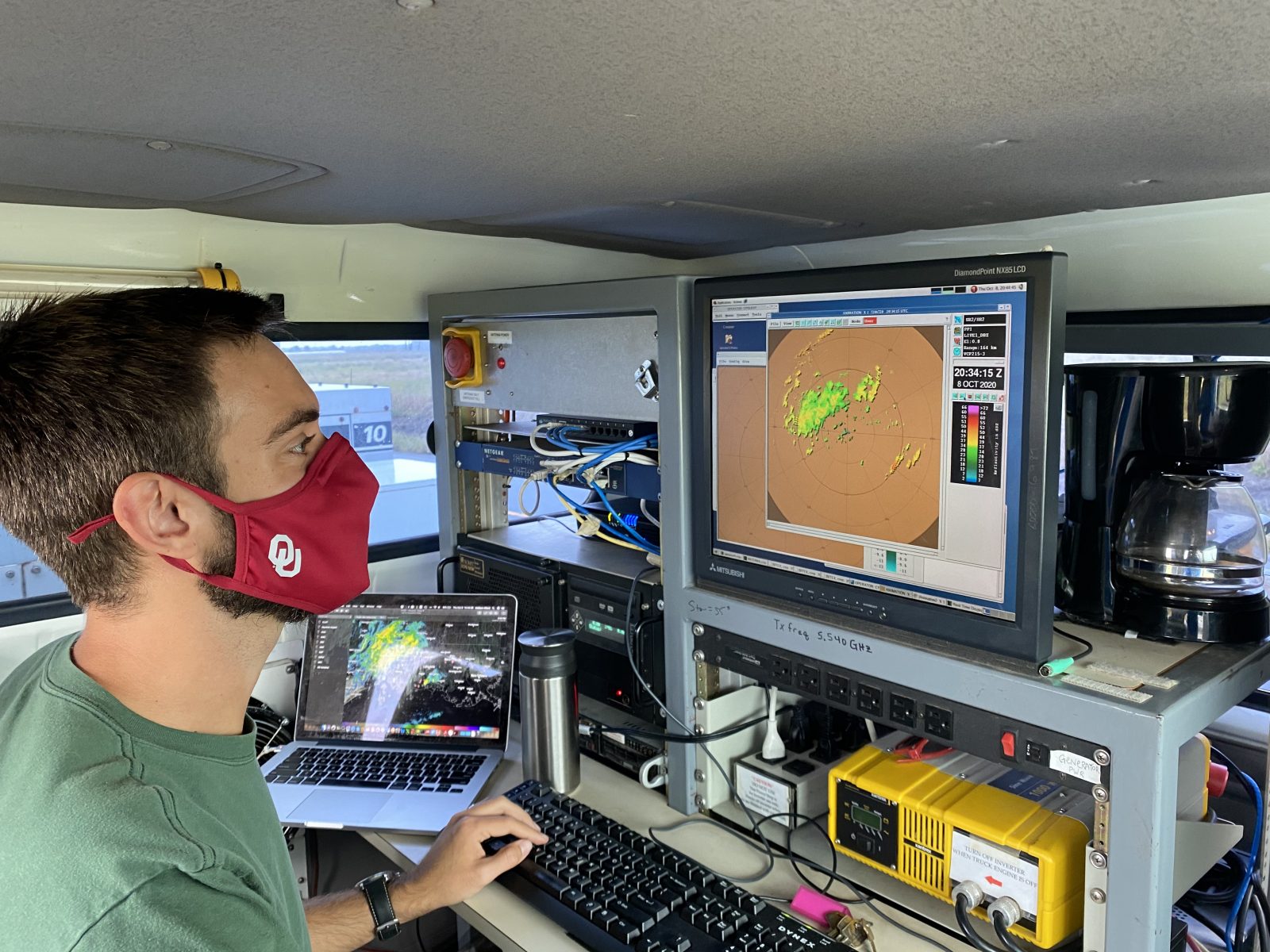 [
CIMMS Researcher and OU Meteorology graduate student Addison Alford operating the radar. Image from OU
] NOAA is leading efforts to launch as many weather balloons with instruments attached as possible into hurricanes and tropical storms. Researchers are particularly interested in launching balloons into the eye and innermost part of a hurricane to measure several atmospheric conditions, like temperature, humidity, and wind. Instruments launched into the eye of Hurricane Ida identified a recording-breaking amount of moisture in the atmosphere. The data provided key context to the devastating flooding that impacted New York days later.
Multiple data sources help scientists understand the storm's extreme winds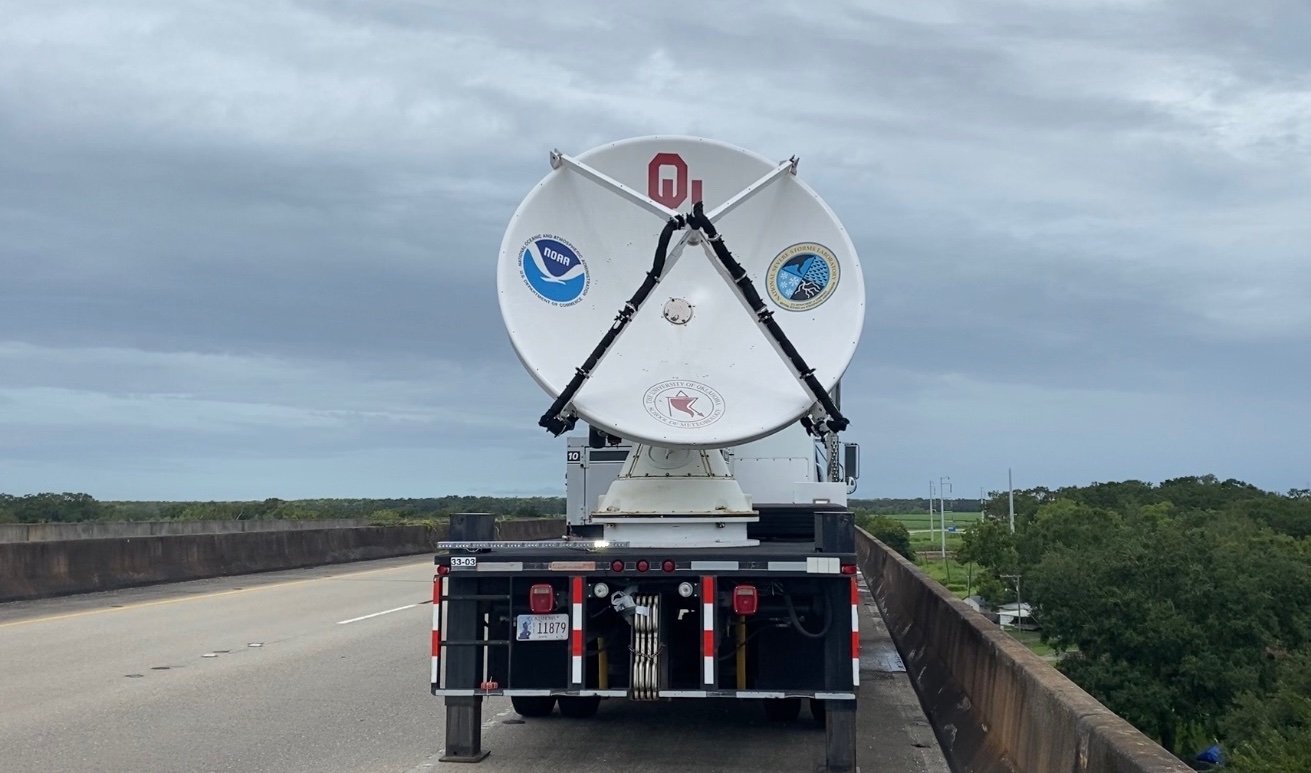 [
University of Oklahoma's Shared Mobile Atmospheric Research and Teaching Radar (SMART) mobile weather radar gathering data during Hurricane Ida. (Photo by Addison Alford/CIMMS)
] NOAA NSSL researchers collaborated with the University of Oklahoma and Cooperative Institute for Mesoscale Meteorological Studies to deploy a variety of surface observation units. The goal was to capture a variety of data on extreme winds to improve building codes to mitigate damage to homes and other structures. Researchers deployed the 
Portable In Situ Precipitation Station 
(PIPS), NSSL's 
Mobile Mesonet
, weather balloons, and OU's Shared Mobile Atmospheric Research and Teaching Radar 
(SMART)
 mobile weather radars. The teams strategized, gathered critical information about Hurricane Ida, and safely deployed their instrumentation. The teams successfully gathered wind data as Hurricane Ida came ashore and moved inland.
Researchers captured the evolution of Hurricane Ida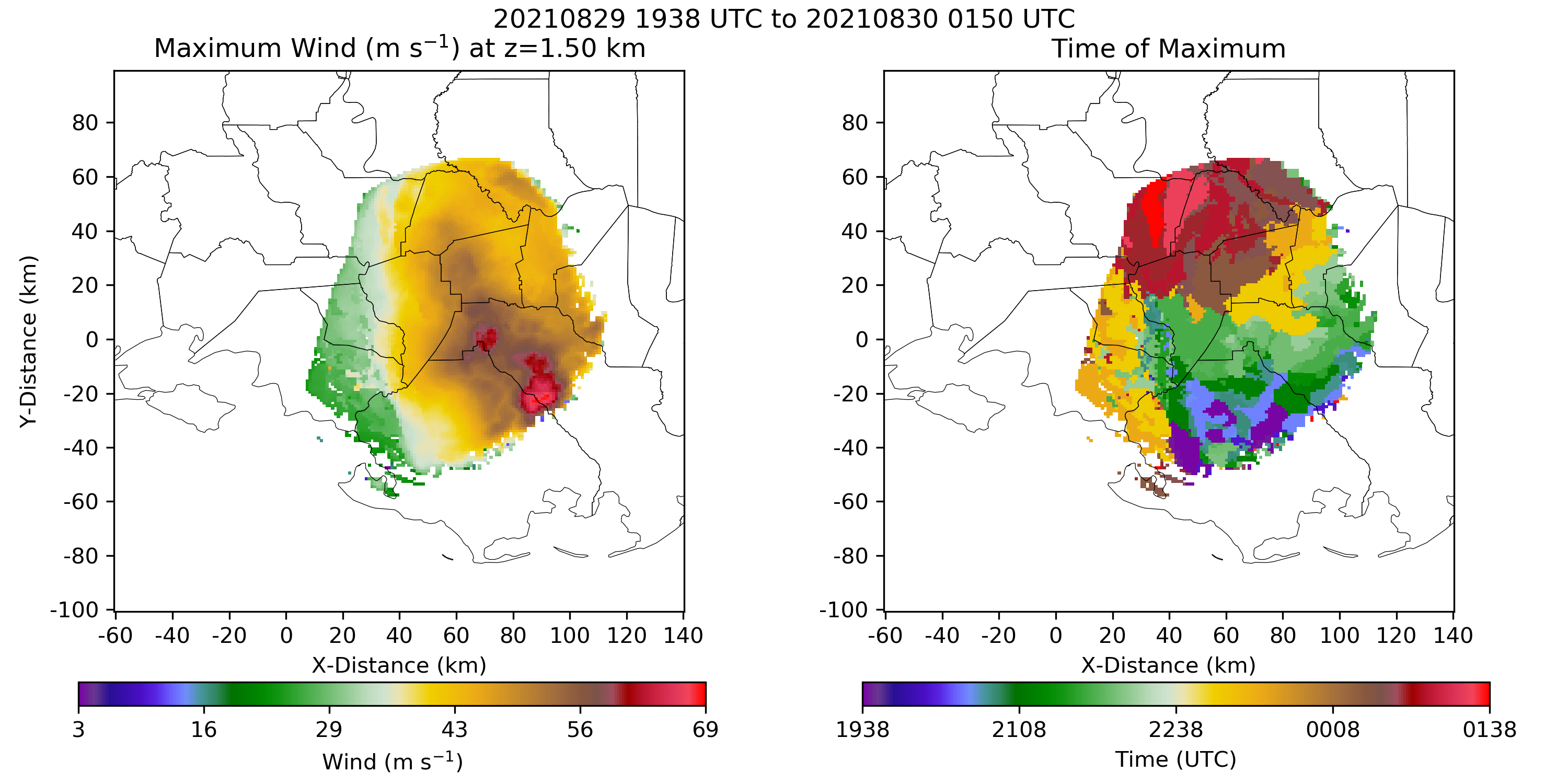 [
The data plot shows real-time analyses from the combined data of both OU SRs. The real-time analyses were conducted by Addison Alford (CIMMS) and Gordon Carrie (OU School of Meteorology). The left panel shows the maximum wind observed east of New Orleans by the SRs at 1500 meters above the ground. The right panel shows the time at which that maximum wind occurred. The plot highlights the wind maximum associated with the "outer eyewall" observed during Ida's landfall.
] Researchers safely recorded the complete evolution of Hurricane Ida. Dual-Doppler radar from the SMART radars shows the system making landfall, with maximum wind gusts of 172 mph. Data collected by the teams will allow an opportunity to examine a variety of weather processes essential to understanding the evolution of Ida's wind field and rainfall distributions. Currently, Hurricane Ida is one of the 
best well-sampled landfalling hurricanes
 by NOAA and university researchers. NOAA NSSL researchers will continue to gather hurricane observations in the future in an attempt to gain a better understanding of hazards associated with such storms.