The upper-level pattern for the week ahead is going to feature quite the difference from east to west. A trough in the atmosphere will bring cold weather to the West, with snow in the mountains. A ridge aloft will push the Jet Stream northward, bringing heat to the Southeast.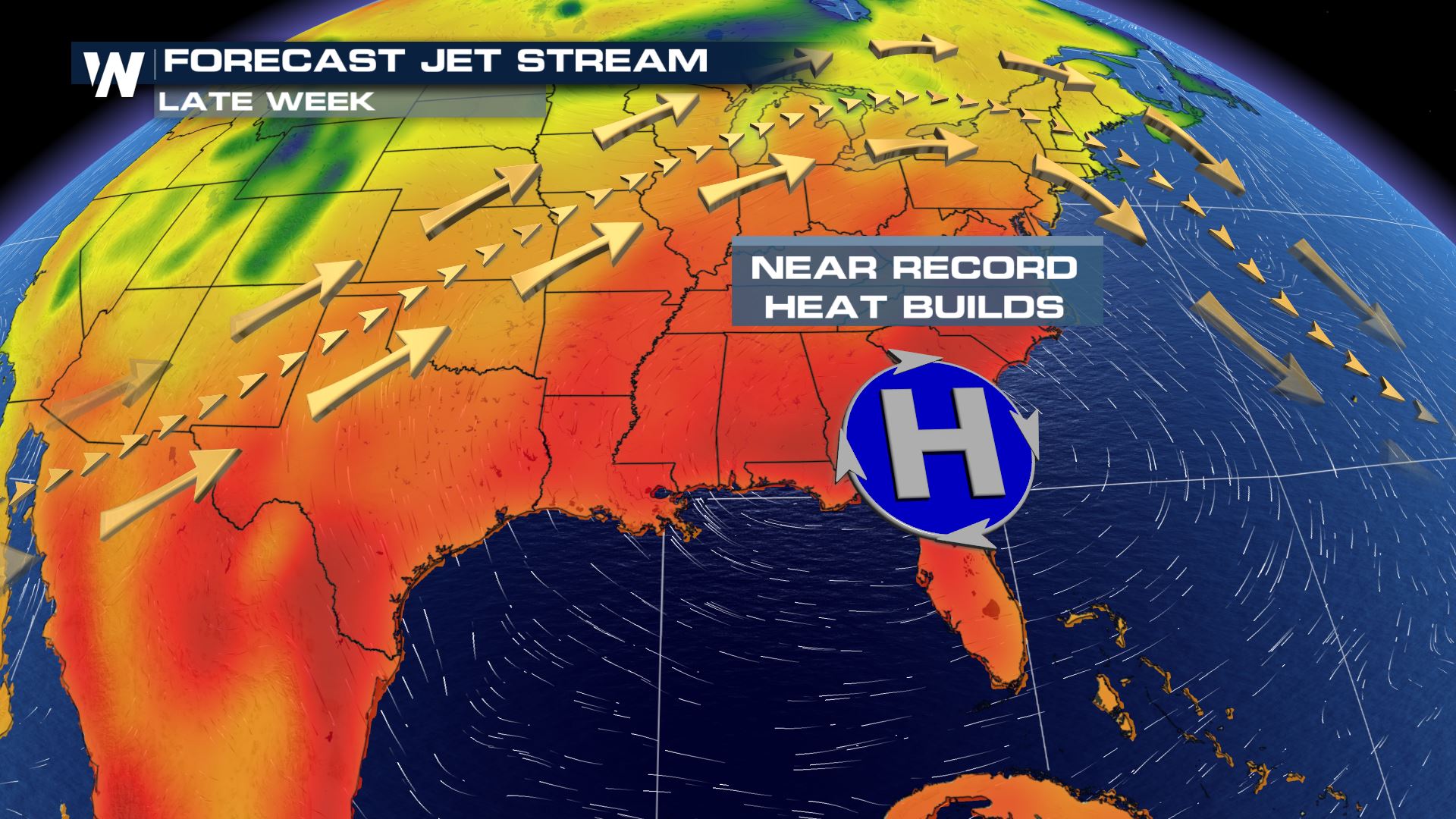 In the Southeast, high temperatures of 95°+ will likely surpass daily records in cities such as Atlanta, Raleigh, Lexington, Cincinnati, Montgomery and many more.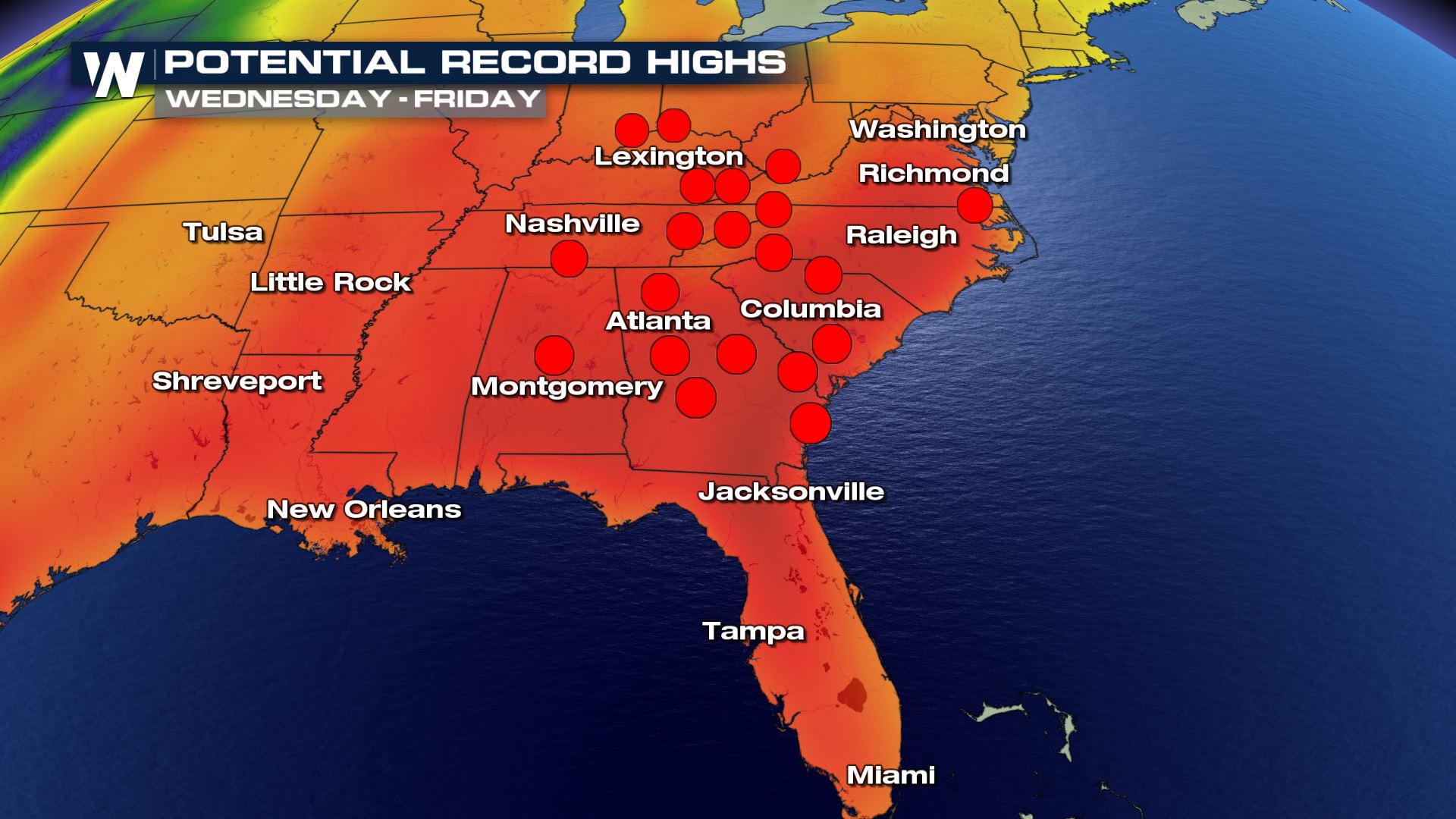 The hottest days of the week are going to be Wednesday, Thursday and Friday. Since this will be the first, widespread heat event of the year, we want you to be safe by staying hydrated, staying well-sunscreened, wearing light-colored and loose-fitting clothing.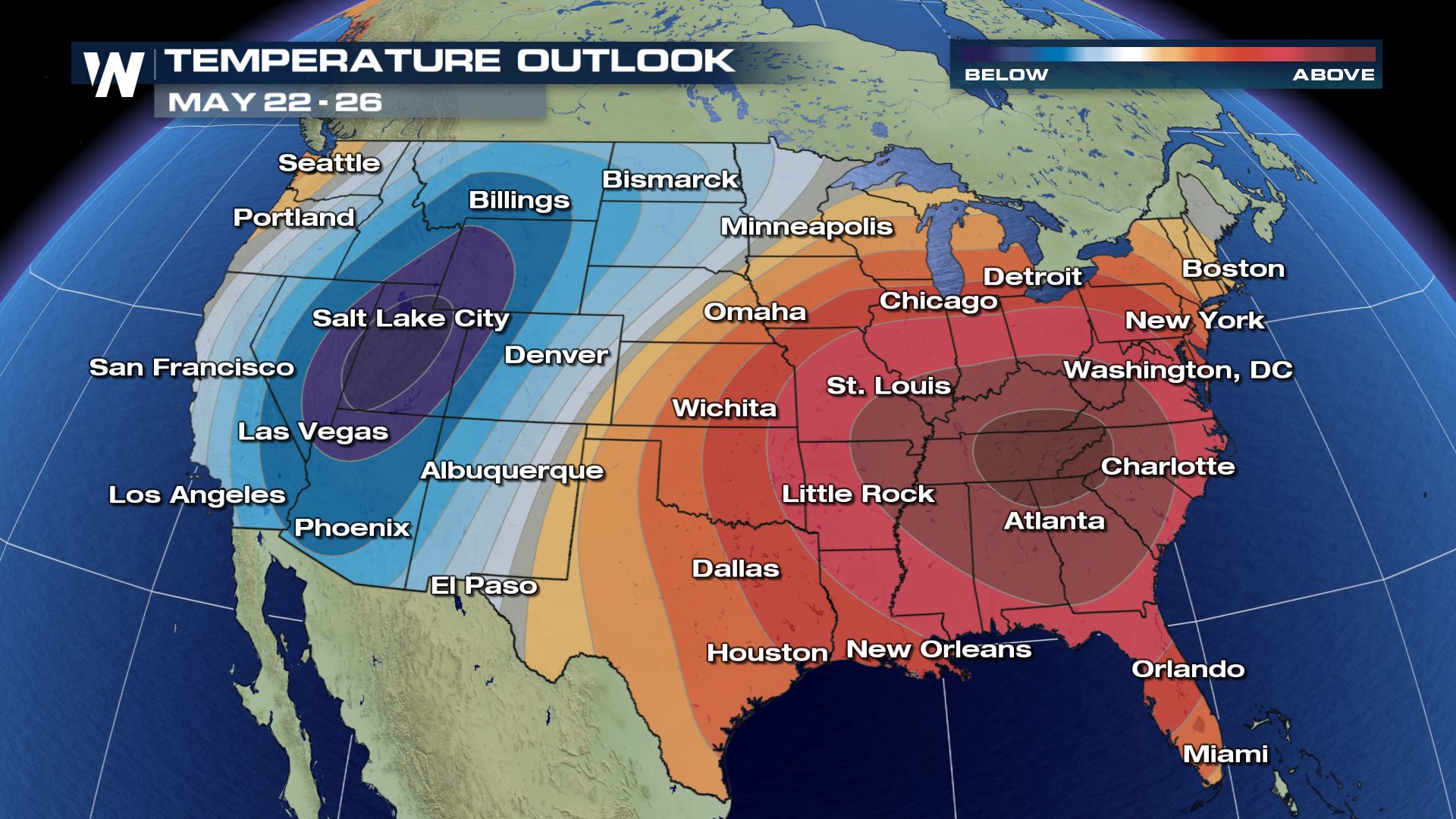 Meanwhile as the Southeast bakes under a hot 'ridge' of high pressure, the West will be under the influence of cold, low pressure. This will result in low elevation snow for much of the West!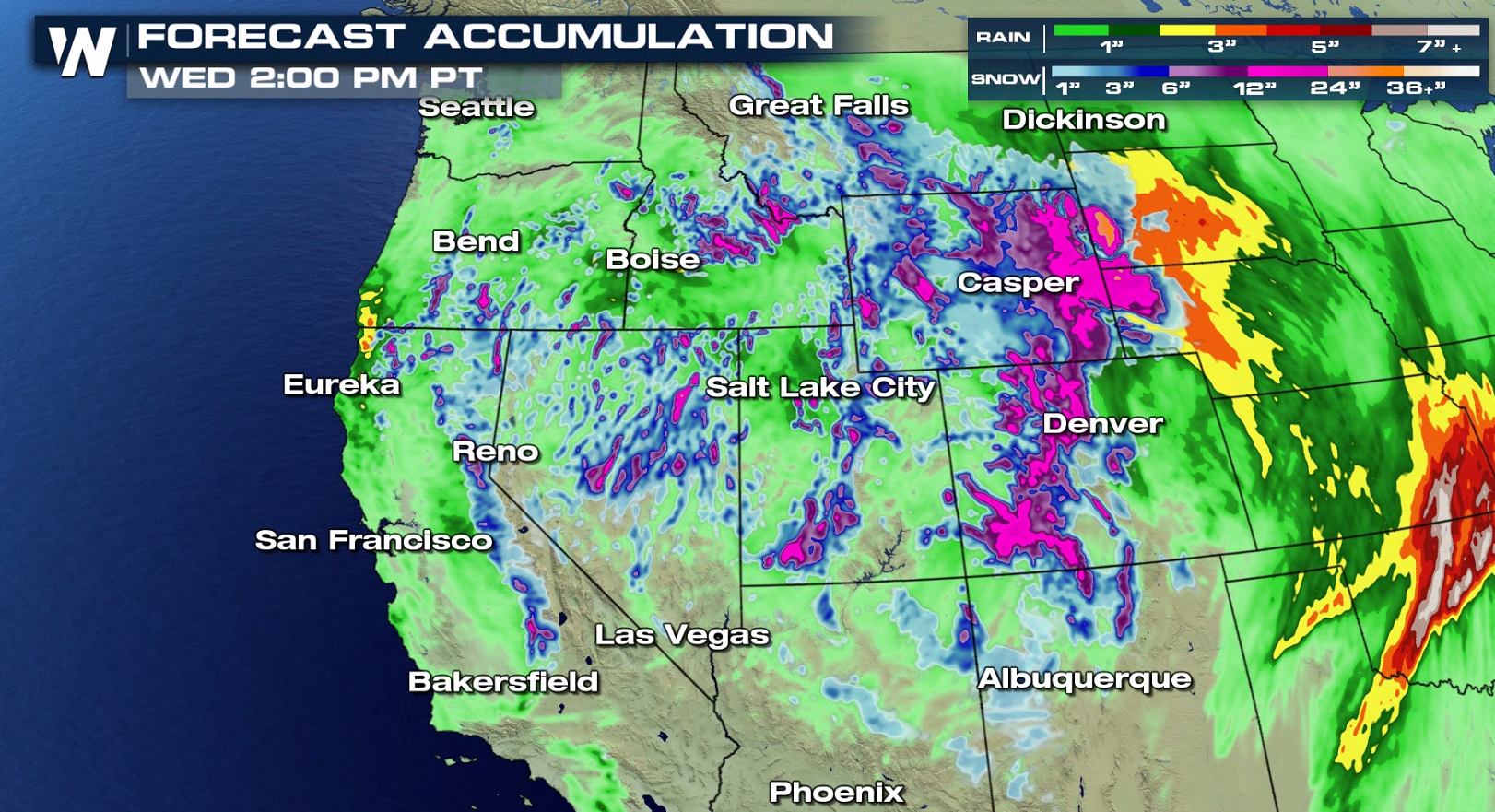 Here's the snow forecast through Wednesday. Most of this is going to stick in the high terrain, but some will fall across the low elevations. Not to fret too much, late-May snow is very hard to fall and accumulate at the low elevations.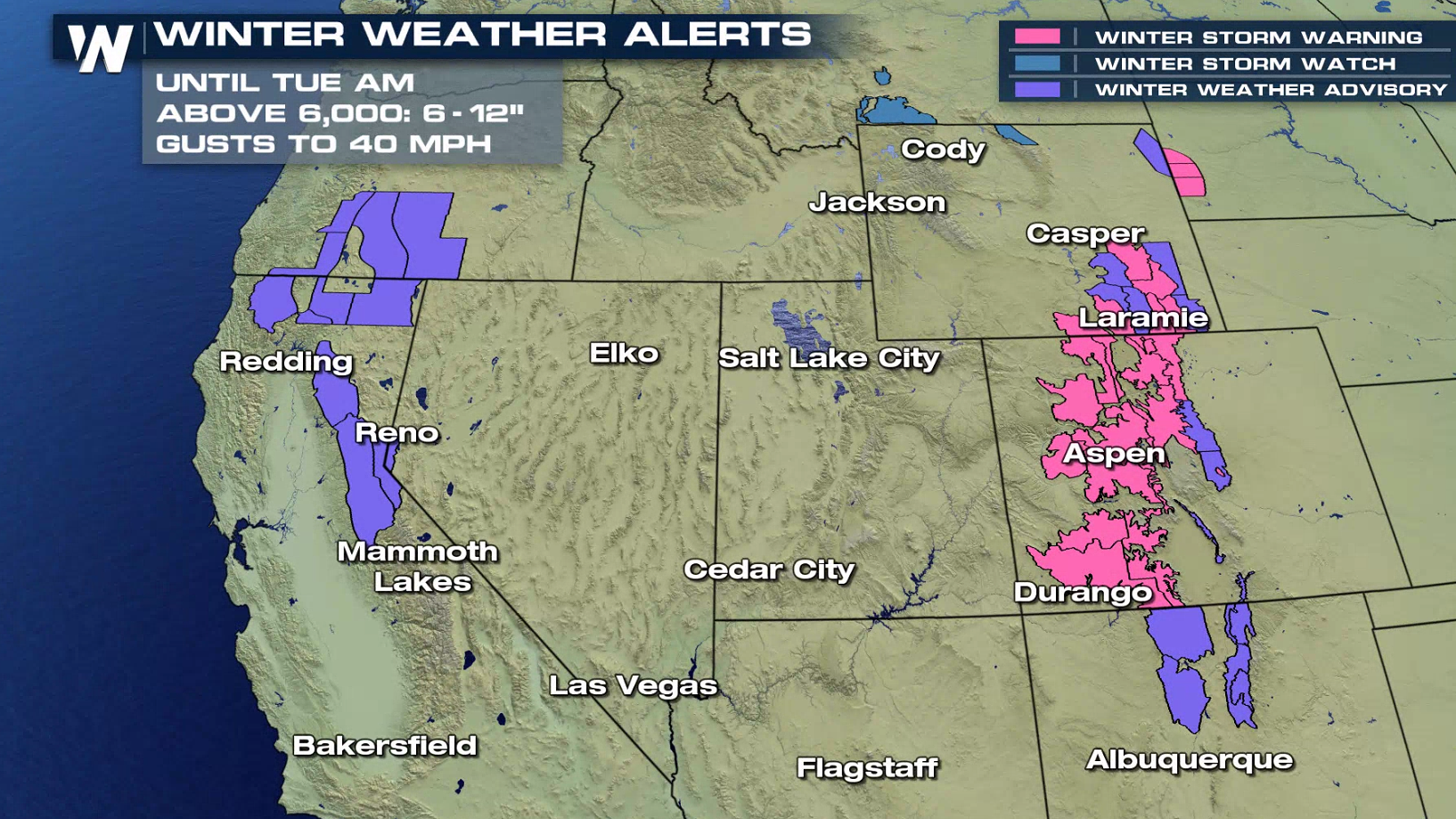 Certainly it will be an interesting week of weather across the Lower 48. Stay with WeatherNation as we cover all of the busy weather topics. For WeatherNation, Meteorologist Steve Glazier