It was a bitterly cold start to the week with subzero temperatures and wind chills as low as -40°. Temperatures will climb into Wednesday before another blast of Arctic air moves in to close out the work week.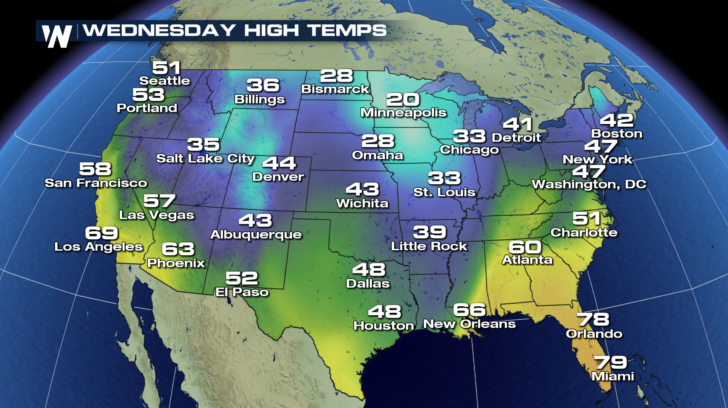 Some of the coldest spots the past couple of days have been in the Northeast. Come Wednesday afternoon though, temperatures will climb into the upper 40s. In cities across the Midwest, 20s are an improvement from the single digit highs recently. 50s will dominate the forecast up and down the West Coast midweek. Don't pack away the warm winter gear yet! A cold front sweeps across the county and leaves the door wide open for frigid air to seep in from Canada. https://gph.is/2RJ1gv1 Check out the drop in temperatures by Friday. Single digits return to Bismarck, Minneapolis, and Chicago to close out the work week.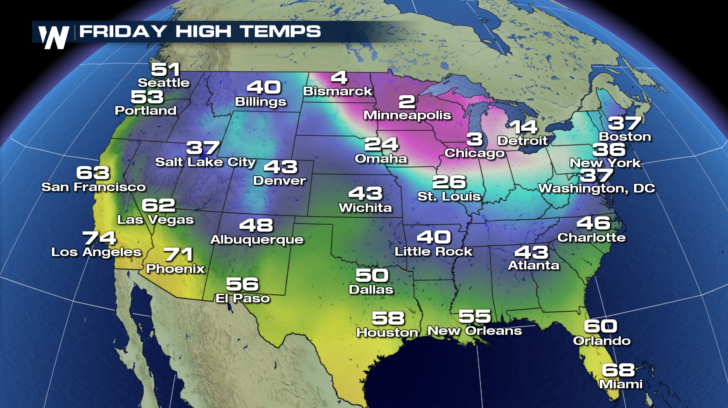 Yes, it is still Winter and cold temperatures are to be expected, but Friday's highs are 20 to 25 degrees cooler than average for the Midwest!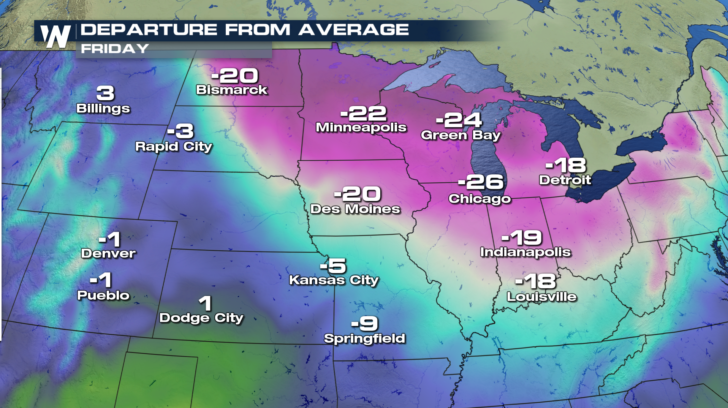 Here's a closer look at the forecast and how temperatures drop after Wednesday's seasonable temps. Several nights will drop below zero. Once you factor in the wind it will feel even colder!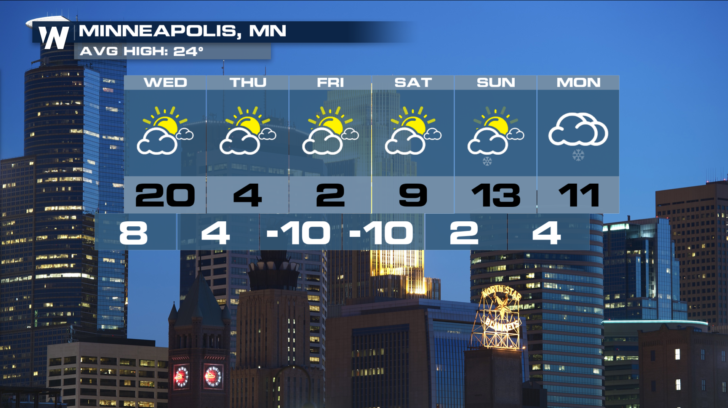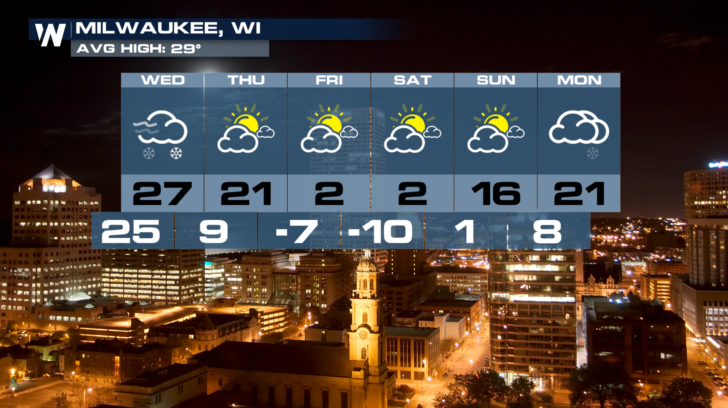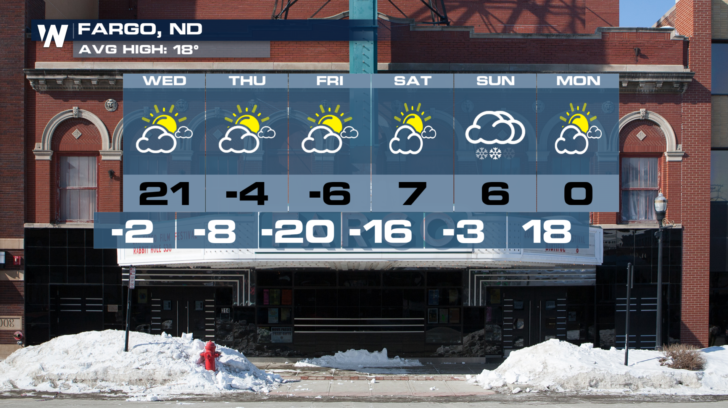 Stay warm out there folks!