Hurricane Rosa still looms in the Pacific Ocean, but threatens to bring a soaking rainfall for many parts of Southern California, extending through the desert southwest as it moves inland. The forecast track for Rosa moves it inland by Monday and Tuesday of this week.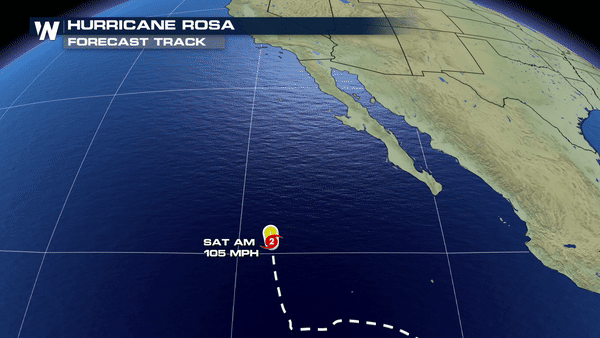 As Rosa moves inland, it will carry heavy, tropical rainfall with it. Flash flood watches have been issued for much of the southwest U.S. with a widespread 1-2" of rain expected, with localized amounts over 4" for parts of Arizona.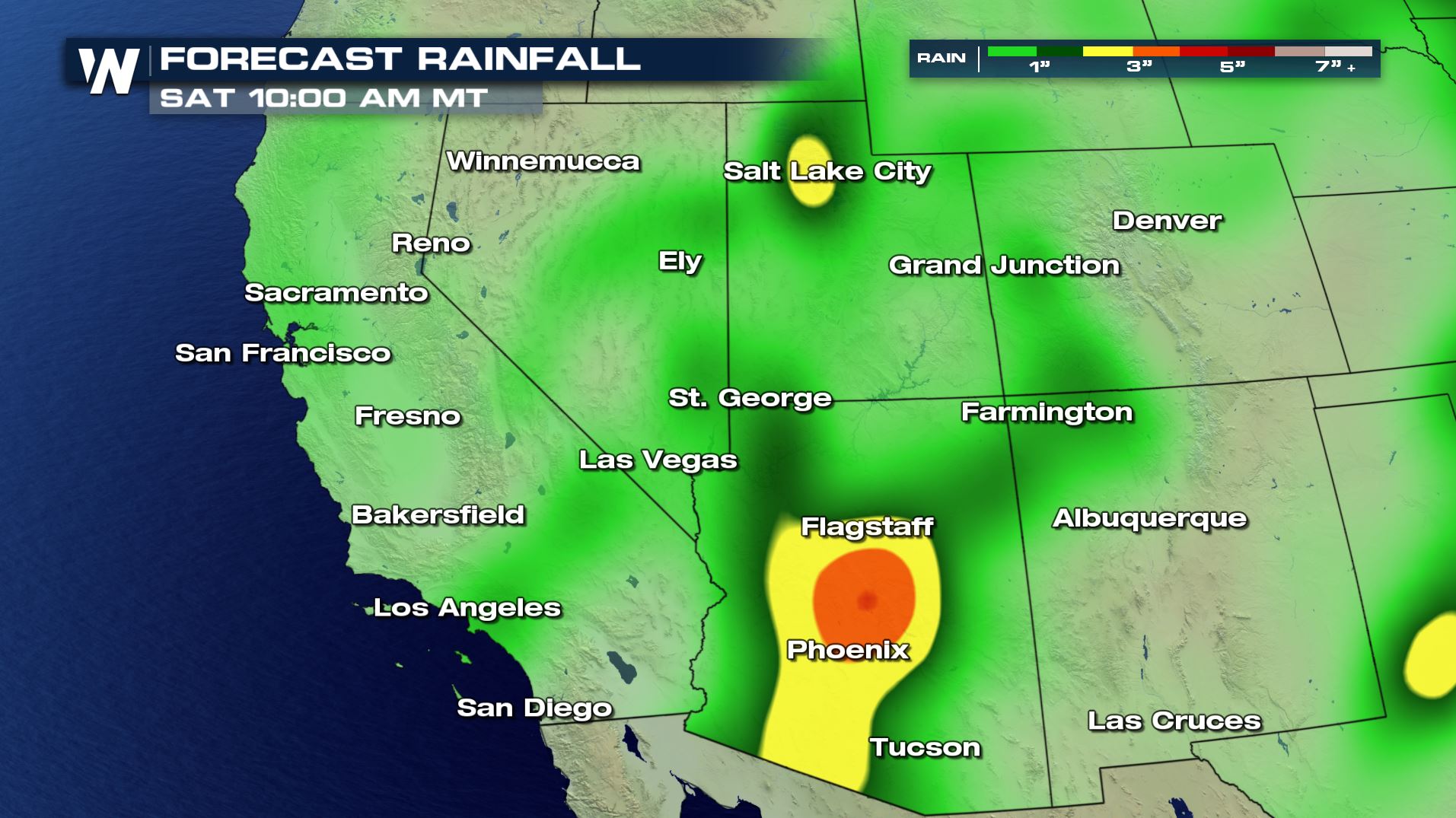 While that may not seem like much rainfall, this is a very high amount for the typically arid, desert climate of the southwestern U.S. In fact, this amount of rainfall is more typical of what some areas see over several months. For instance, the average rainfall in Las Vegas, NV for the entire month of September is near 1/4", but the forecast calls for around 3/4"- 1.00" through the next few days! Locals are encouraged to prepare for flooding, and stay aware of weather forecasts. If water begins to rise, head to higher ground immediately.
Related: Rosa a rare event for Arizona, with only 7 tropical depressions on record for the area
The southwest U.S., into the Four Corners region has been extremely dry. Much of the area is considered to be in some stage of drought. Exceptional, or the highest level, of drought is present for the 4-Corners region. This will be much needed rainfall, however may be too much, too fast. This poses the high risk for flooding.