States like Texas, Louisiana, Arkansas and surrounding states are expected to see a lot more moisture through the rest of this week. A ridge of high pressure across the Gulf of Mexico will bring in Gulf moisture the next several days as well as a subtropical jet stream which will pump in Pacific moisture to the upper levels of the atmosphere.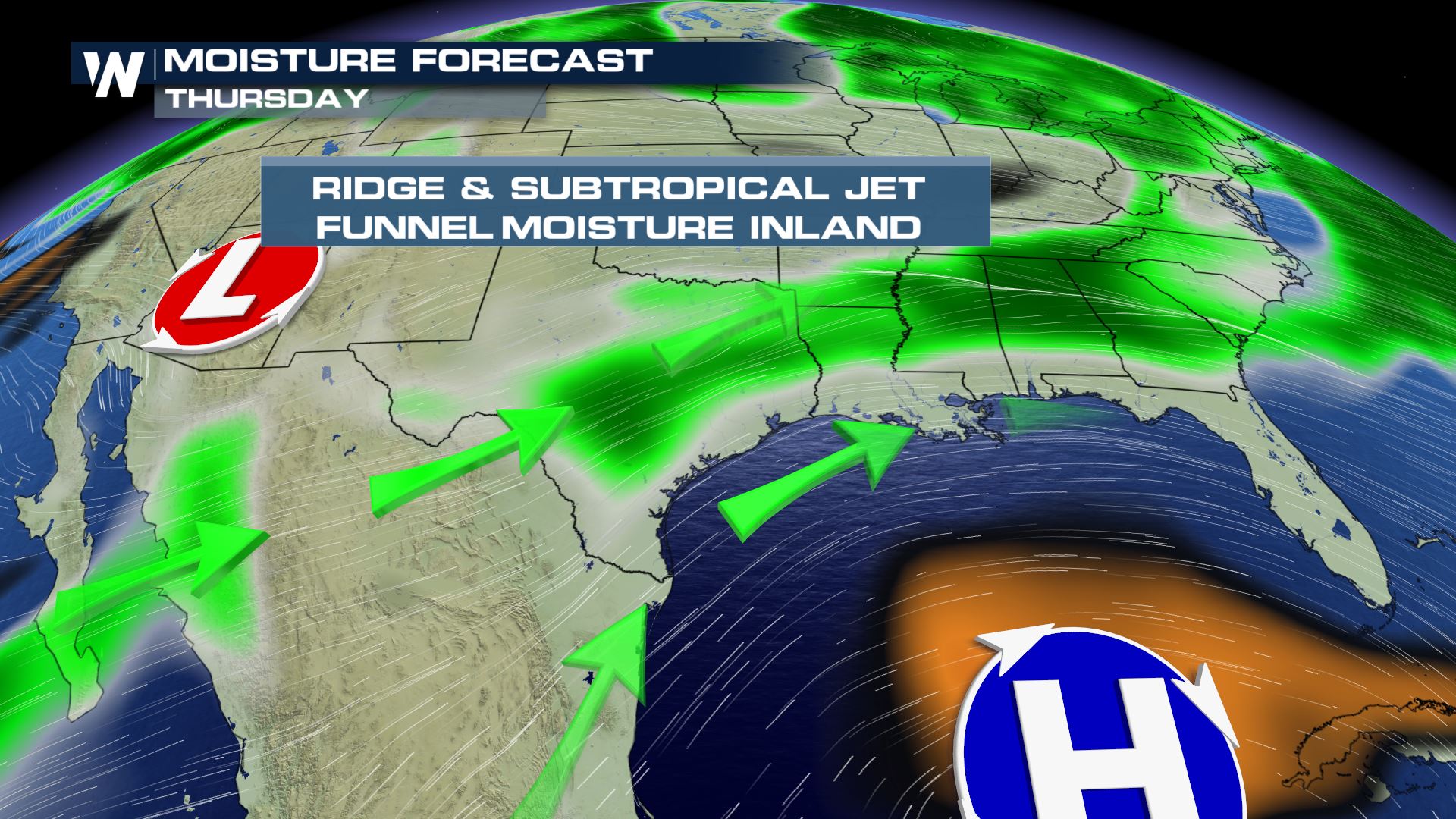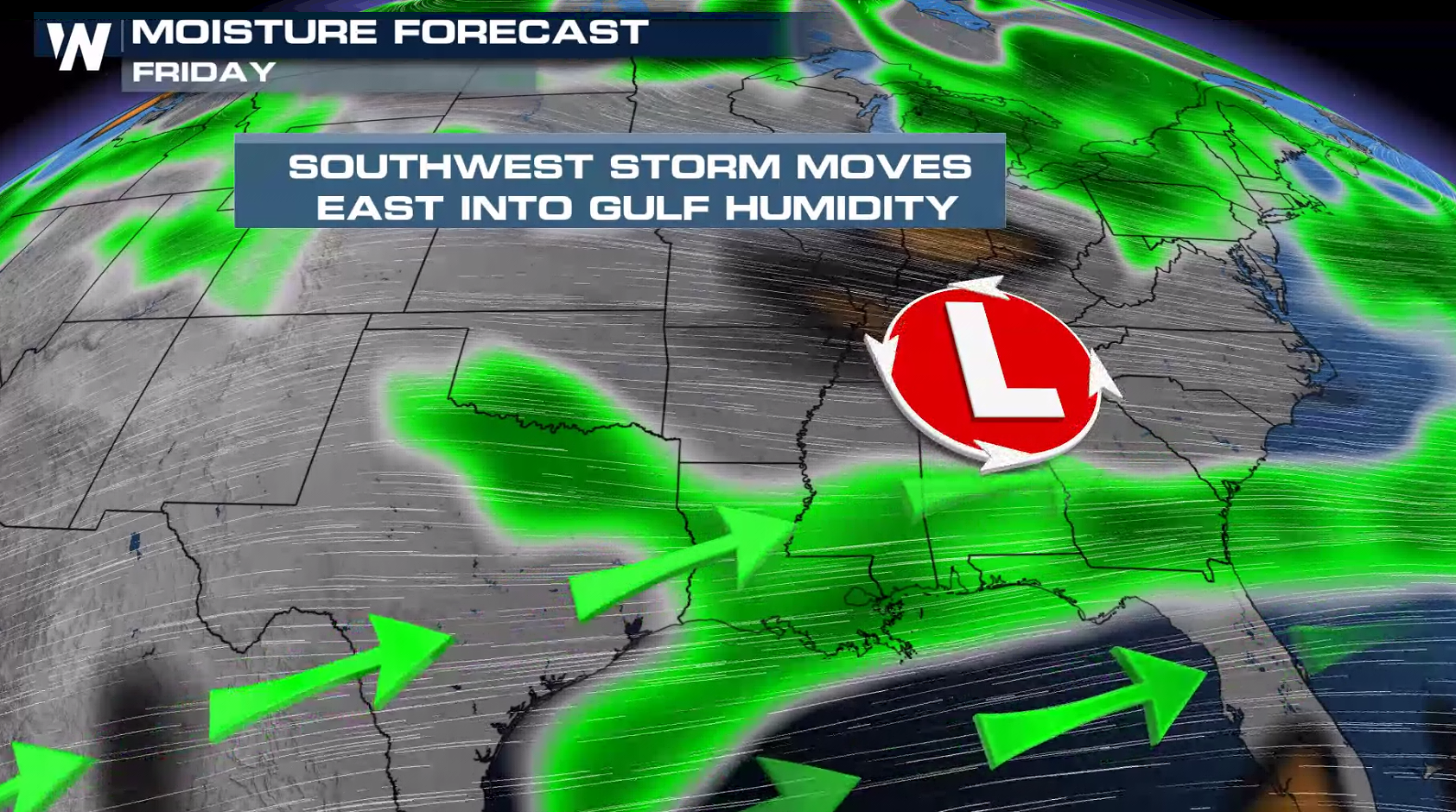 Forecast
Thursday
Our next frontal boundary starts to sweep into Oklahoma throughout the morning. Moisture fills into Texas from San Angelo through Lubbock and even into Louisiana and Mississippi. The lift from the front will help enhance areas of very heavy rain across the I-20 corridor from San Angelo to Dallas, Shreveport, Louisiana and into Mississippi.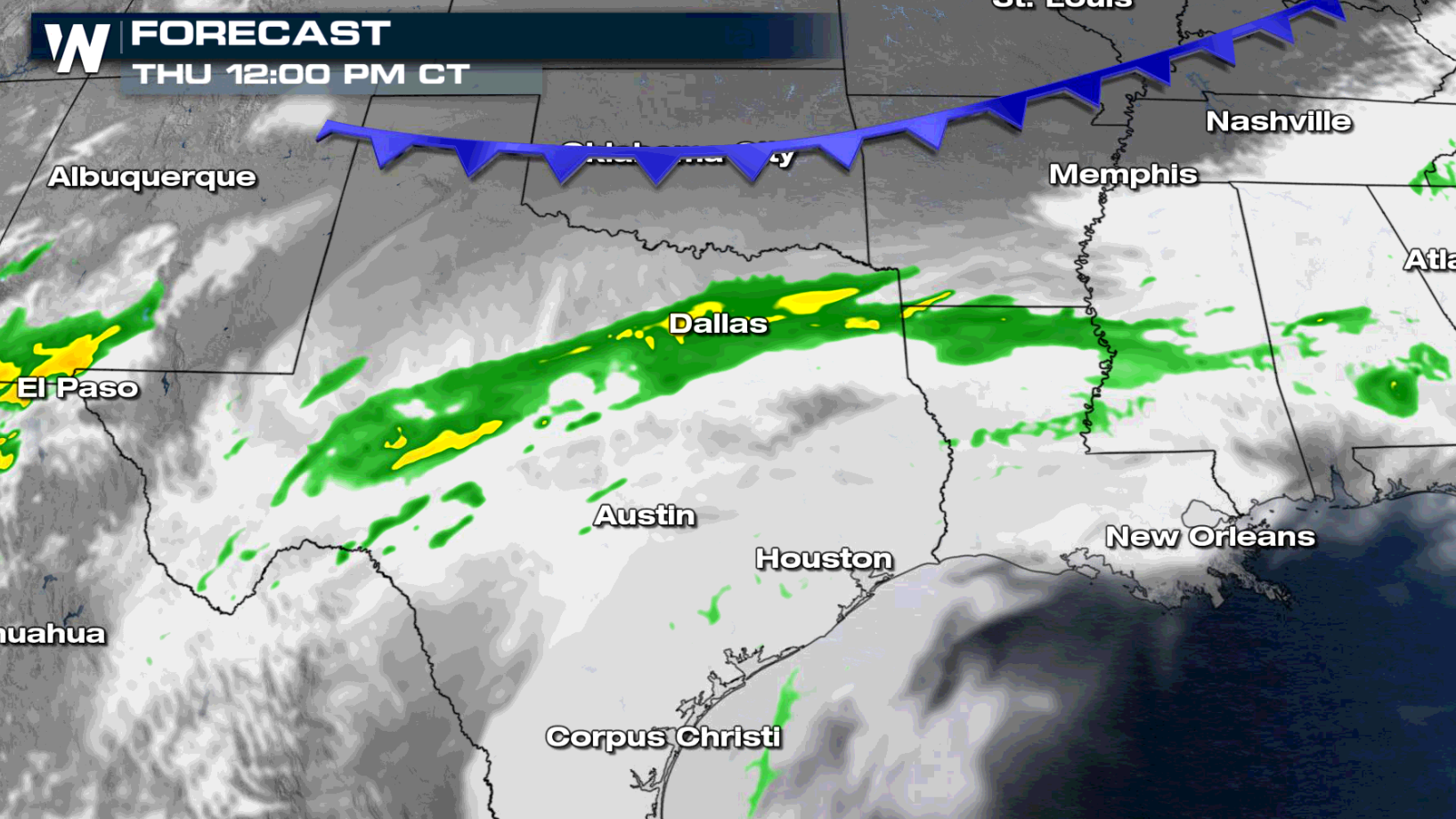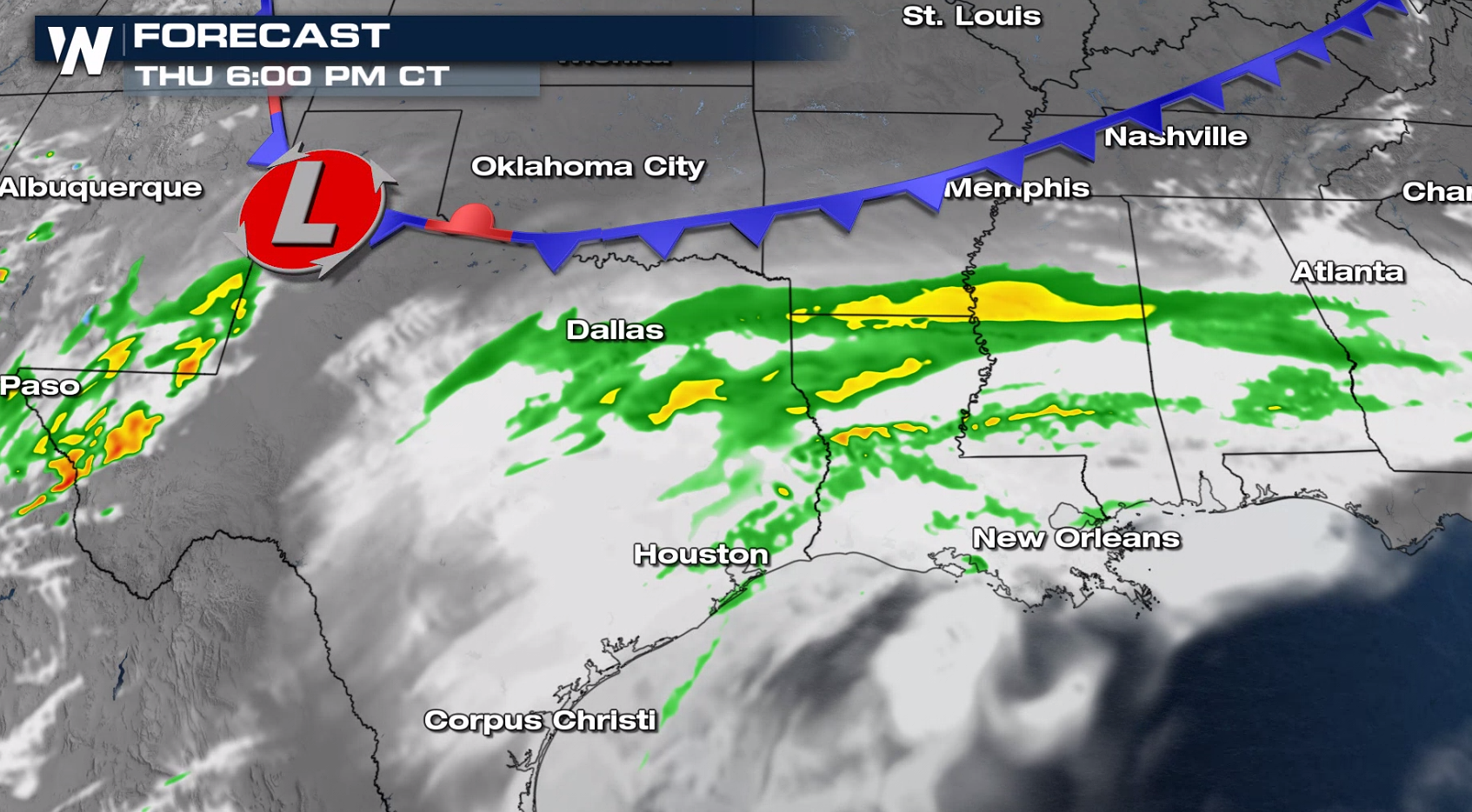 During the afternoon and evening, the frontal boundary will push slowly south and eastward. Areas of North and East Texas, the Arklatex and into the rest of our Gulf Coast states sees a lot of rain, moderate to heavy at times.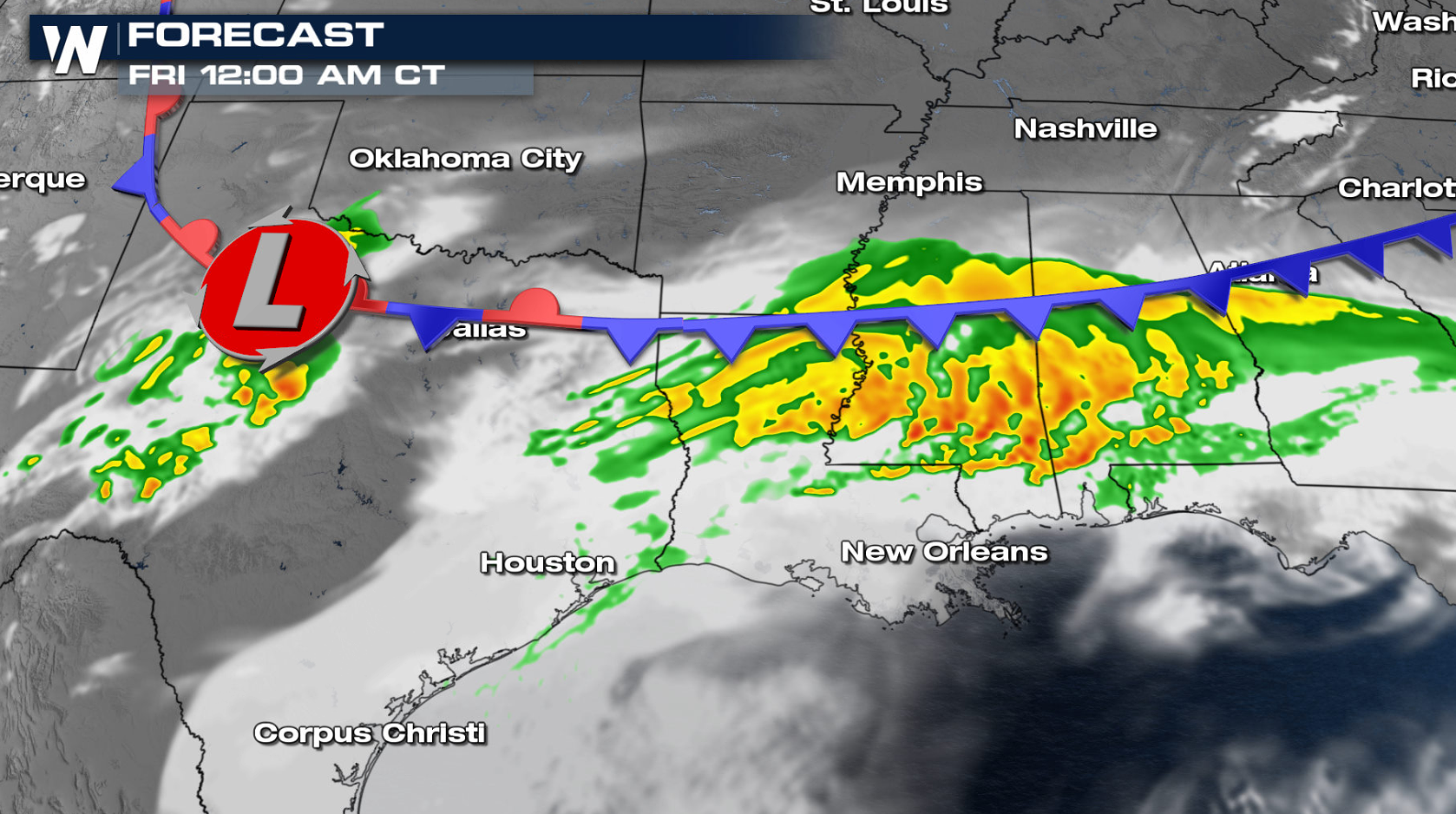 The frontal boundary stalls tonight. This means heavy rain will train over a lot of the same areas bringing a risk for high rainfall totals across the Gulf Coast states.
Friday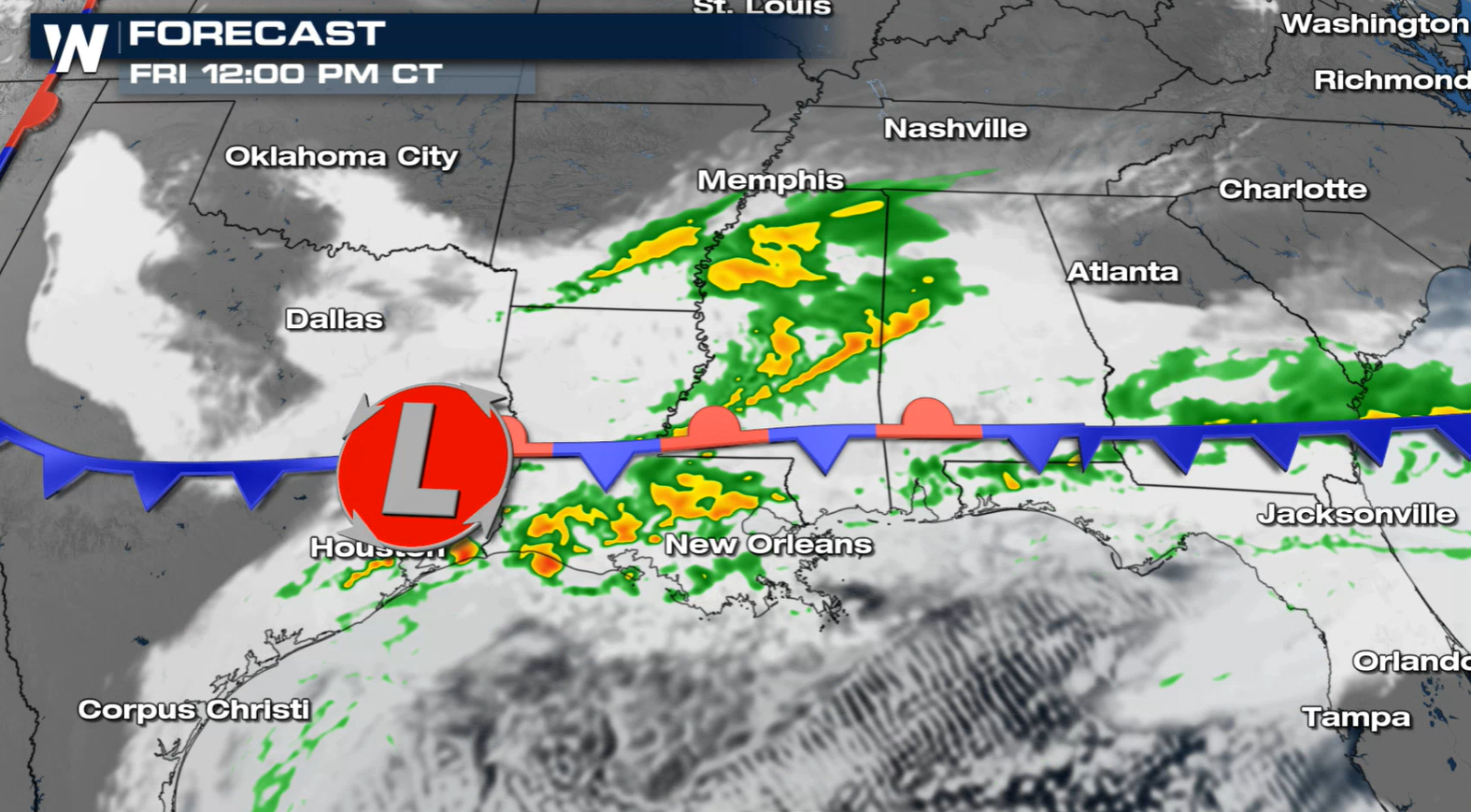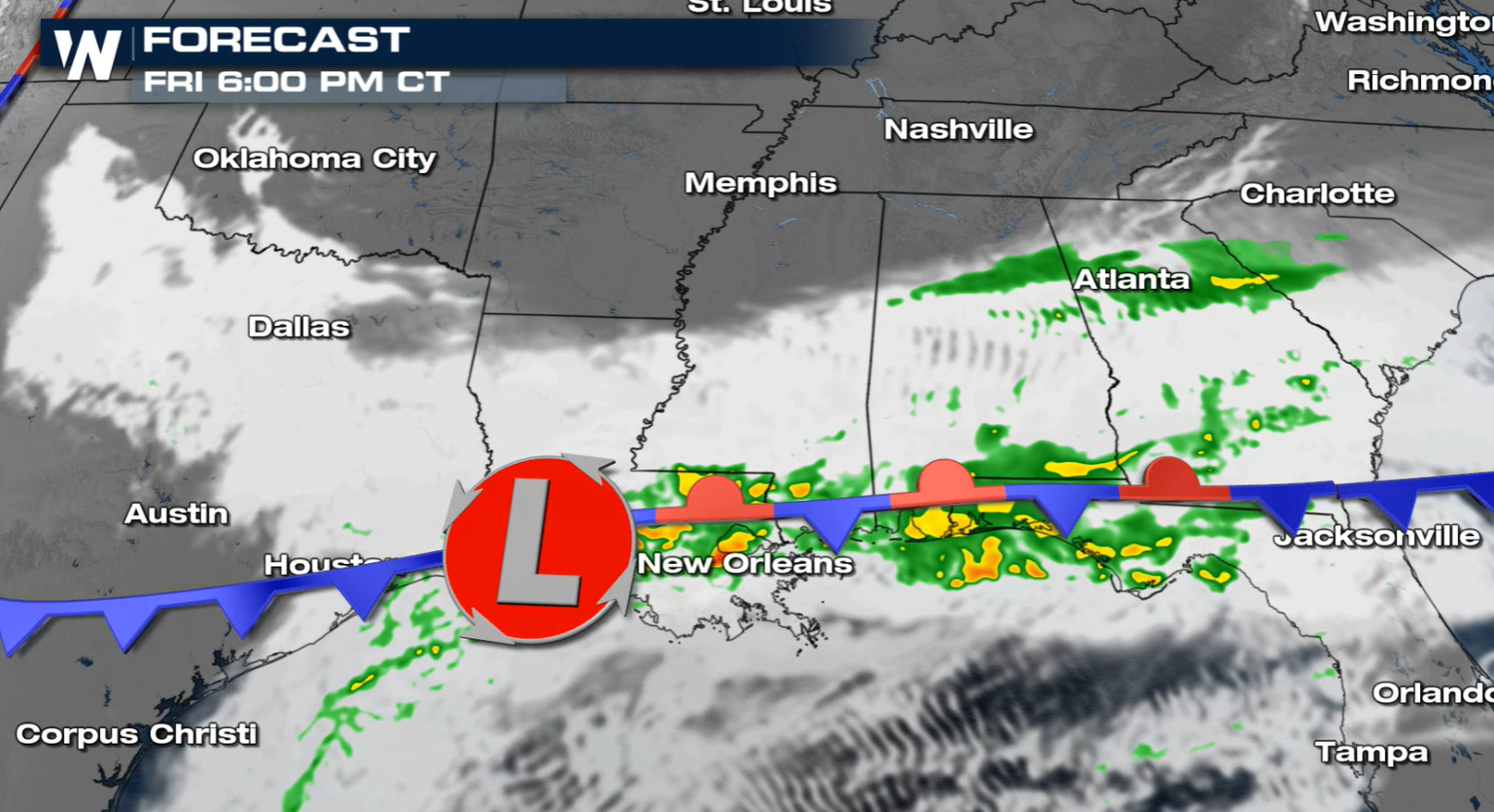 By Friday, most of Texas will see a break from the downpours, but additional rain is expected through Louisiana Mississippi, Alabama, and Georgia. Rain will start to stretch to the Atlantic by Friday evening.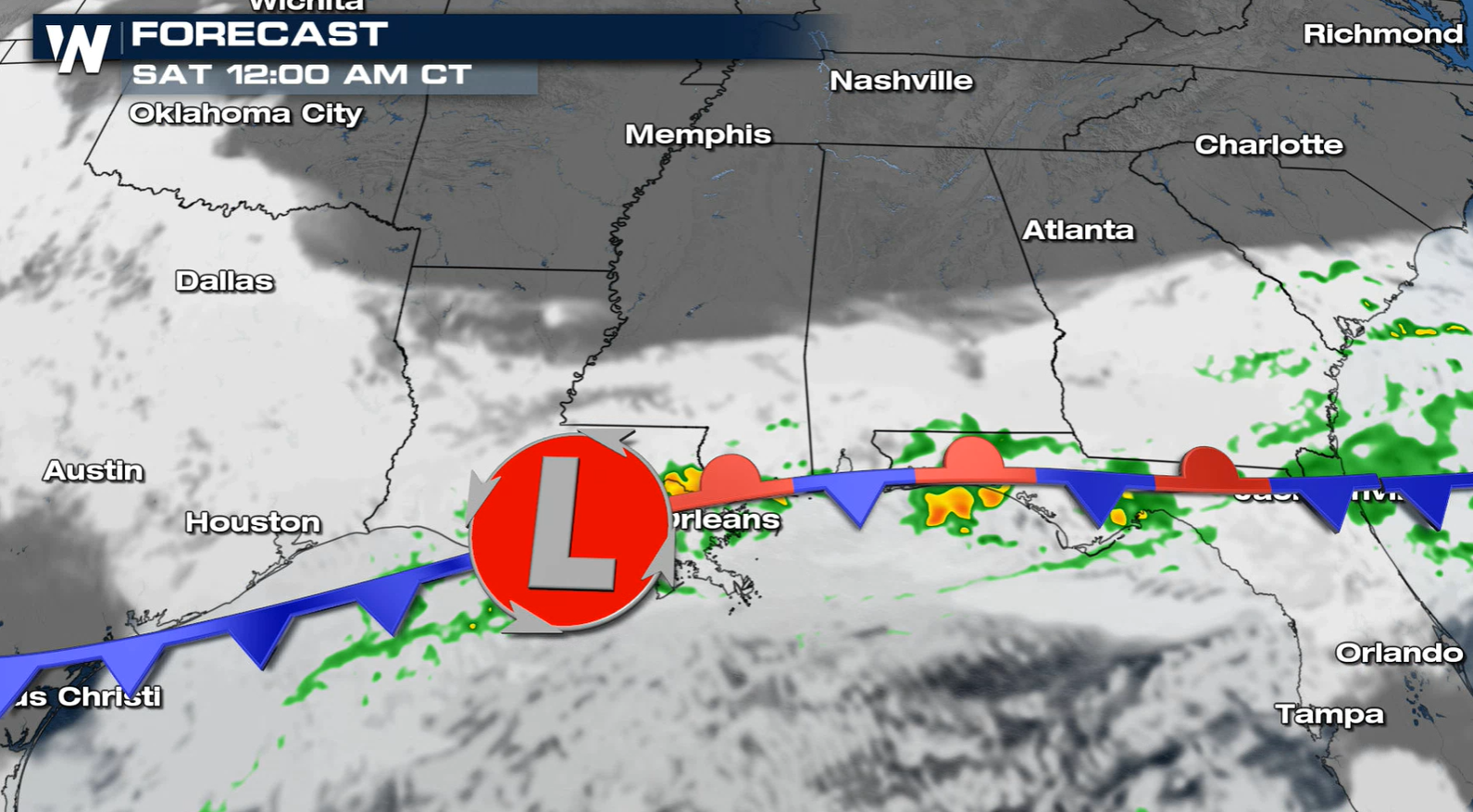 Forecast Accumulation
With rain expected over the next several days, some totals may get up to 2-4" across north and central Texas, Louisiana, and into central Mississippi. Isolated areas may get up to 5" of rain as a corridor of heavy rain sets up in the Lower Mississippi Valley. A wide swath of central Louisiana and central and southern Mississippi could see isolated flooding, especially in prone areas with the excessive the amount of heavy rain expected.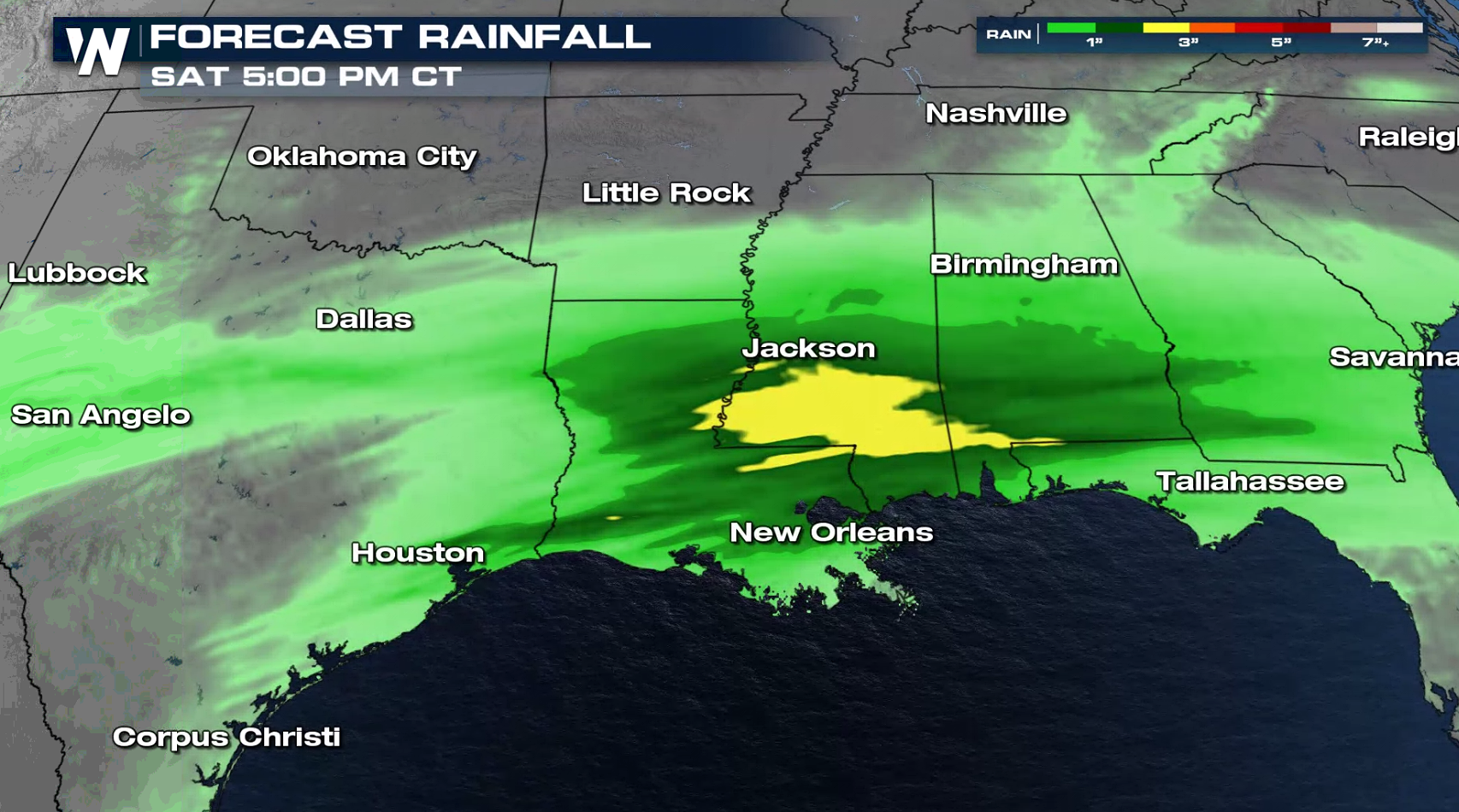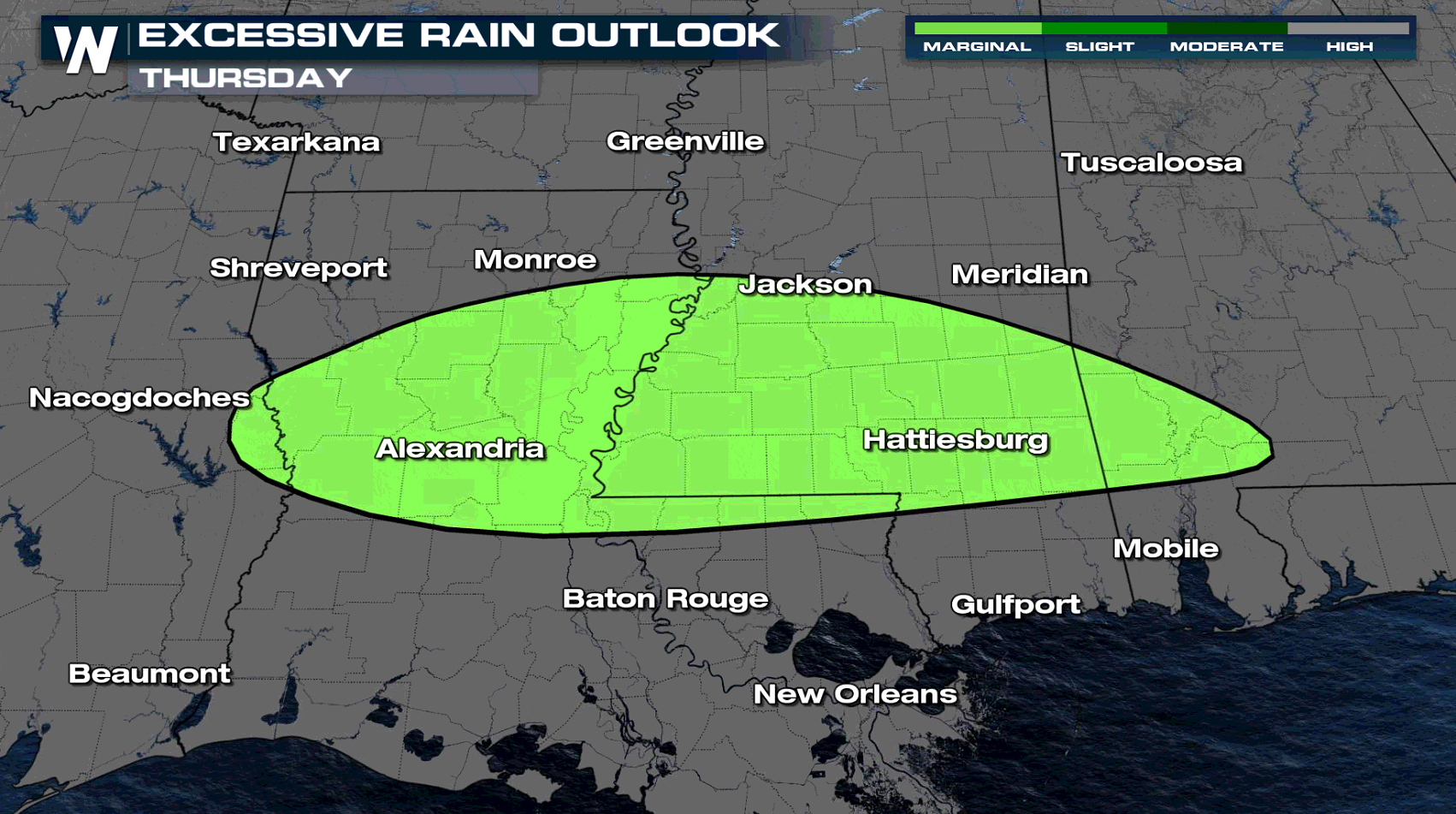 Stay with WeatherNation for updates on this system along with all of the other top weather headlines!