Saturday's severe weather outbreak was the biggest nationwide day for severe storm reports in over two months, based on preliminary figures from the Storm Prediction Center (SPC). Based on initial severe weather reports from Saturday's outbreak, there were at least 261 reports of severe weather nationwide on Saturday. That made Saturday the busiest day for severe weather (in terms of total severe weather reports) since January 11th, and the third-busiest day so far this year.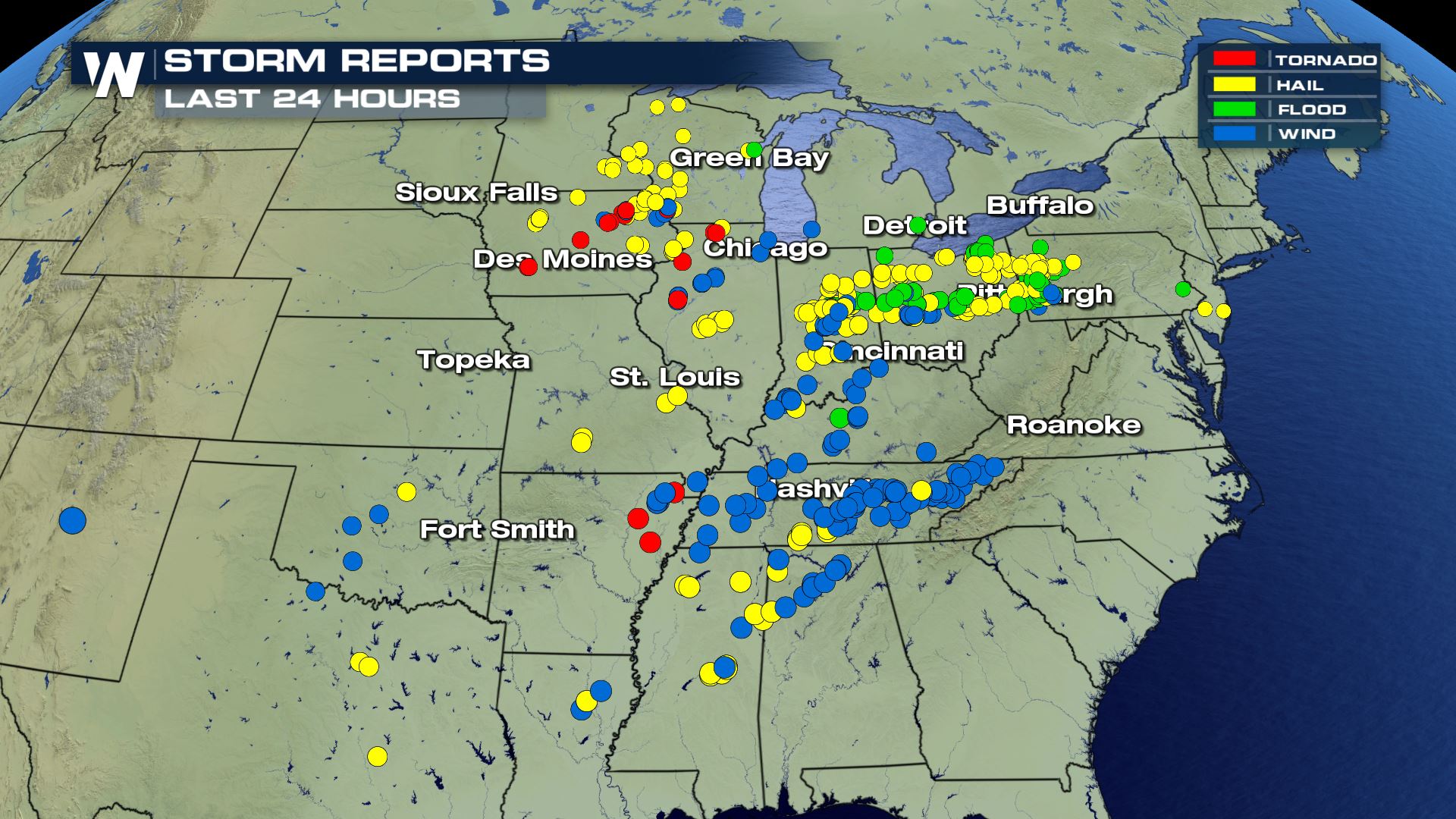 Severe weather reports include all modes of severe weather, including tornadoes, hail of an inch in diameter or greater, and damaging wind gusts or wind gusts in excess of 58 mph. In the map above, yellow dots indicate large hail reports, reds indicate tornado reports and blue dots indicate wind damage or gust reports. Green dots indicate flood reports, though to be clear, flood reports don't factor into severe weather reports. The severe weather reports did include at least 17 preliminary reports of tornadoes, including
the large tornado that moved through Jonesboro, Arkansas
. The 17-tornado report figure, by the way, was the fourth-highest nationwide total so far this year. Note the clustering of red dots in northeastern Arkansas from the map - that's the Jonesboro tornado as it quickly developed right over the city before moving northeast. Also, a huge swath of wind damage reports (blue dots) clustered across Tennessee and northern Alabama, most of which took place late on Saturday night. Large hail also accompanied Saturday's storms, mainly in Indiana and Ohio on Saturday afternoon. https://twitter.com/WeatherNation/status/1244187543295283201?s=20 It's also worth noting that some of these reports may be duplicates, and some of these reports may be filtered out in the coming days. More severe storms are in the forecast for Sunday and Monday. For more details on Sunday's threat specifically,
meteorologist Patrick Crawford has more here
.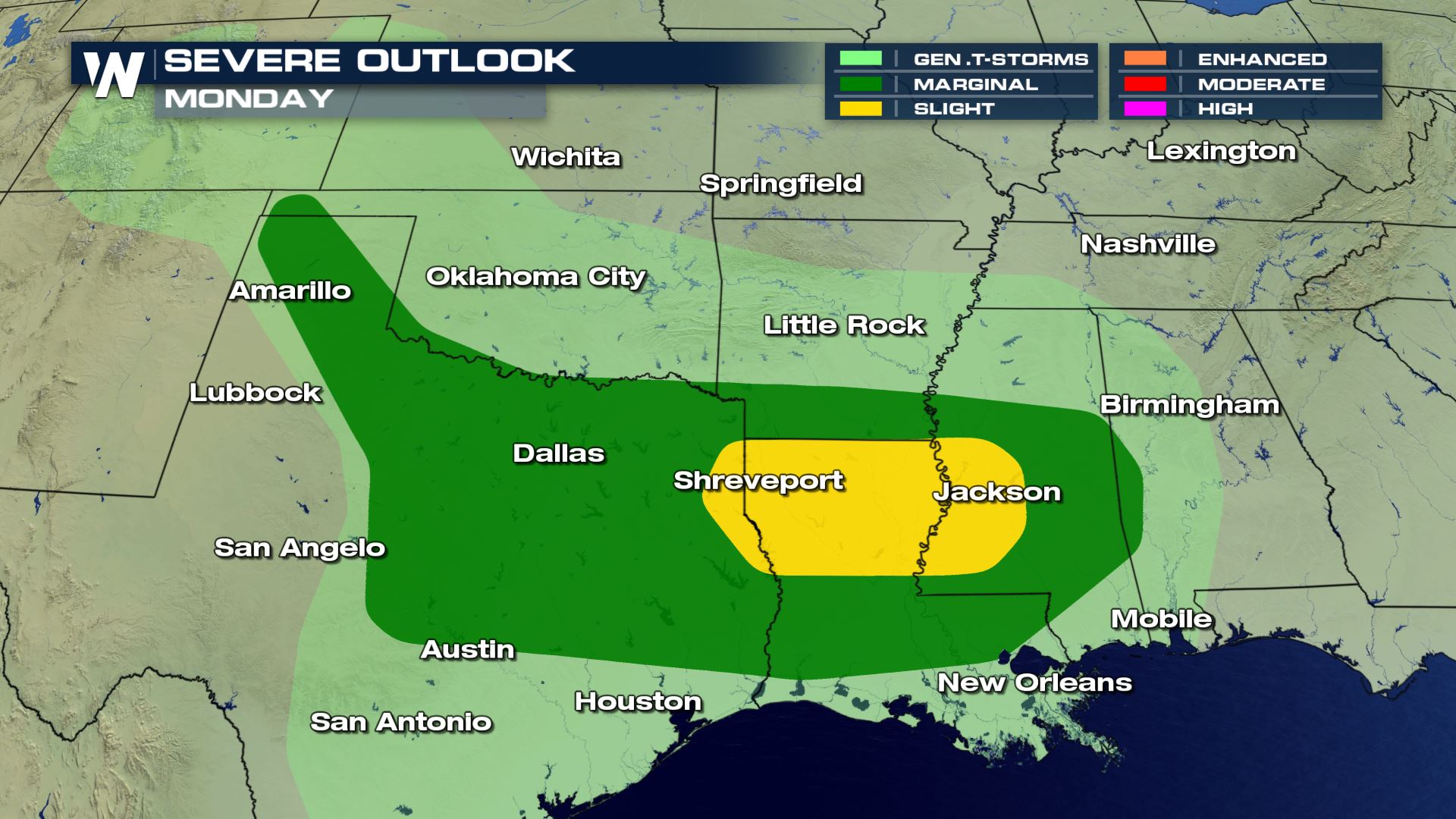 Stay with WeatherNation for the latest on these storms and for the latest on severe weather.