A large weather system moving out of the Pacific Ocean will bring the chance for storms along the coast of California and Washington.  The severe risk will be low, but some storms could contain heavy rain and wind gusts over 40 mph.  Here is the very latest.
Severe Outlook
Along the northern coast of California and southwest Oregon showers and storms will be likely today.  Luckily the severe risk will be very low, but general thunderstorms are possible.  And based on the amount of rain we have seen in these areas, flash flooding will be a possibility.  Definitely be on alert in areas like Redding or Eureka today and tonight.
Forecast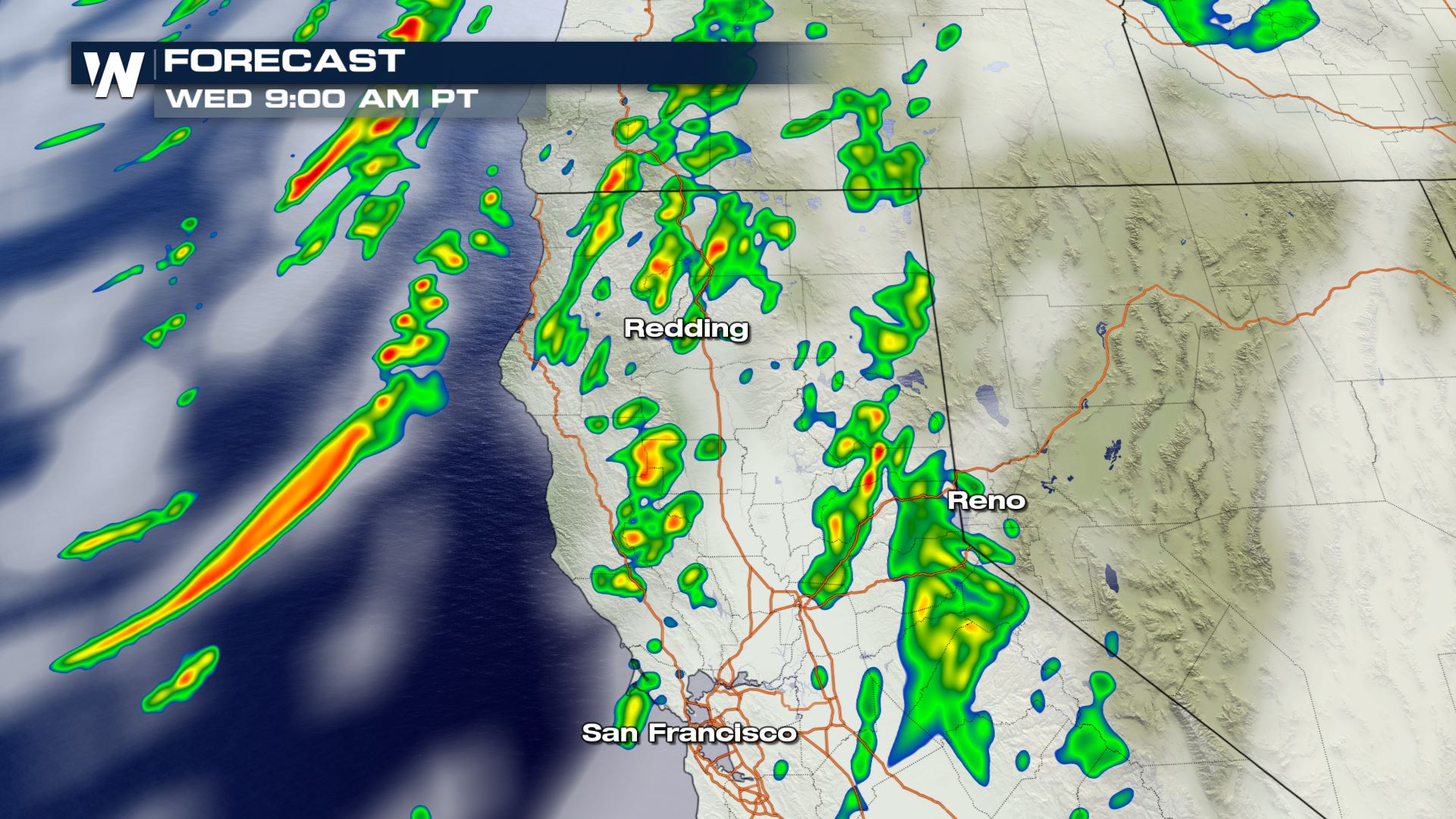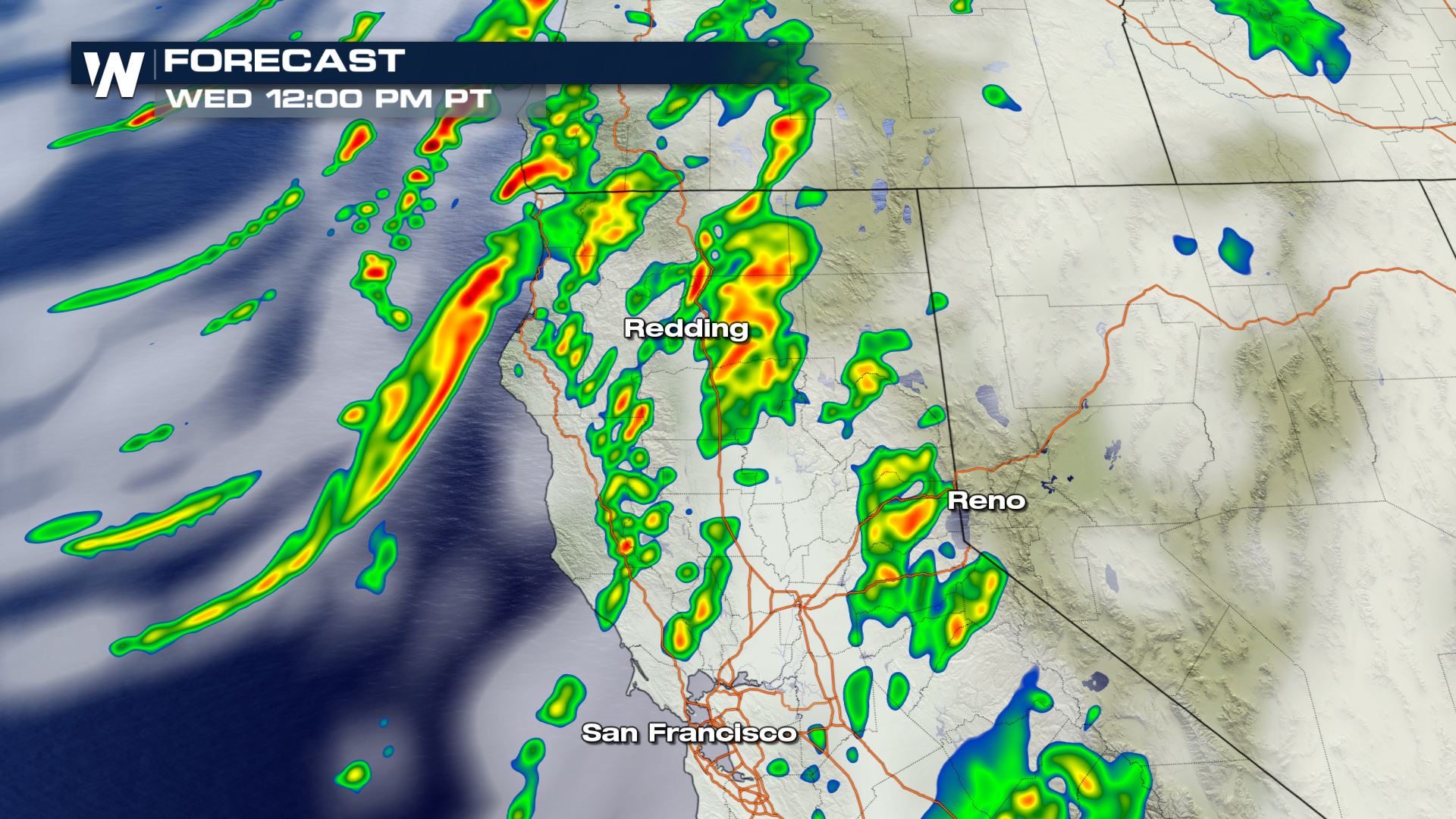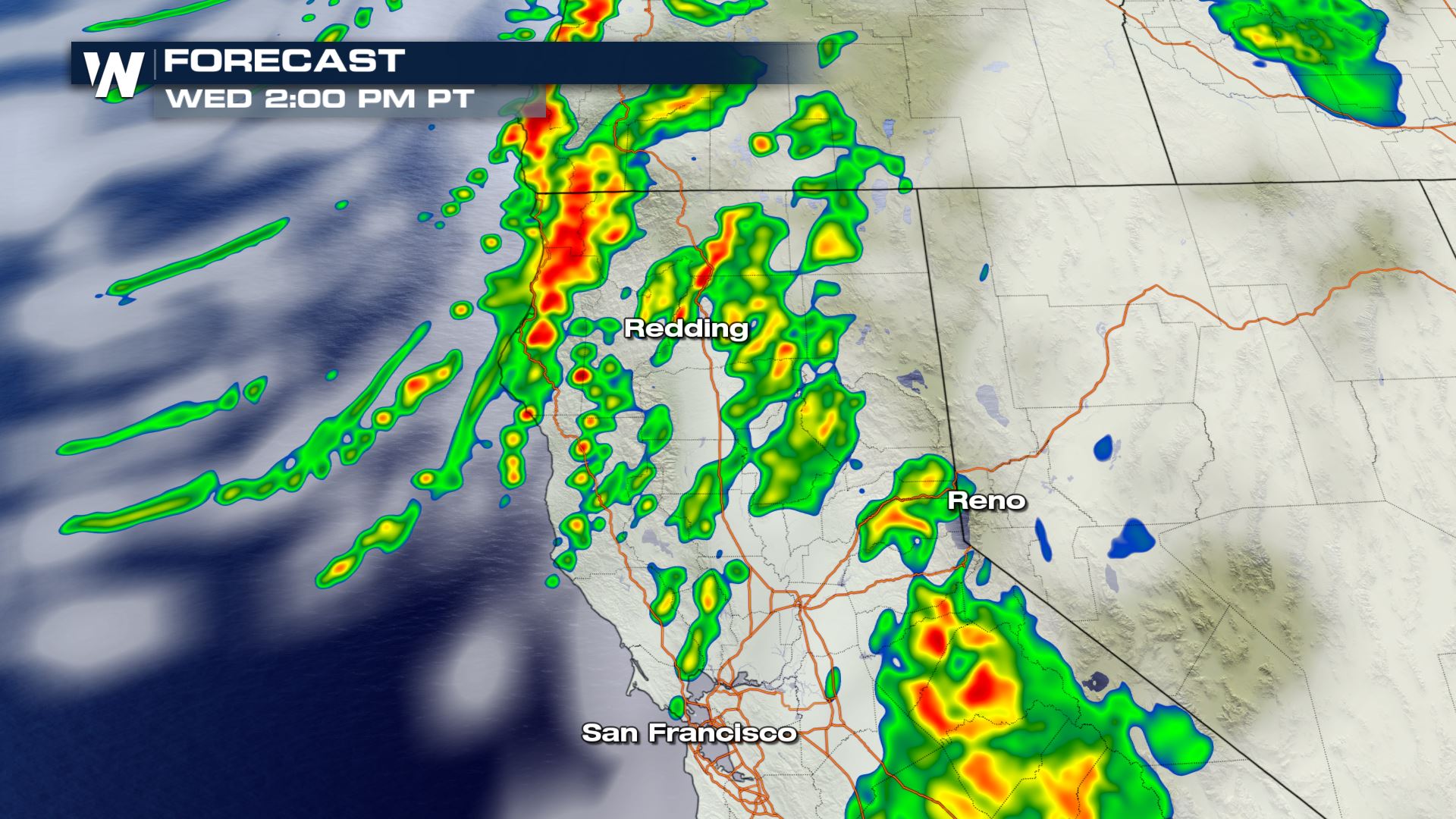 Here is look at our High Resolution forecast model.  You can see throughout the morning and afternoon, showers and thunderstorms will be moving over the coast of California and Oregon.  Travel delays will likely be possible and even a risk for mudslides over burned scarred areas will need to be monitored. Keep checking with WeatherNation for more updates!