Seattle is feeling like summer after two days of record-breaking warmth.  Throughout the Pacific Northwest on Monday, many areas saw the mercury rise above 70 degrees for the first time in 2019.  Several cities set new record high temperatures for March 18th and March 19th. One of those record-setting cities was Seattle, where the temperature soared to 76 degrees on Monday!  The previous record at Seattle-Tacoma International Airport was 70 degrees set in 1996.  Records have been kept at Sea-Tac since 1945.  Most notably, March 18, 2019 entered the record books as the
warmest winter day on record
, among other things.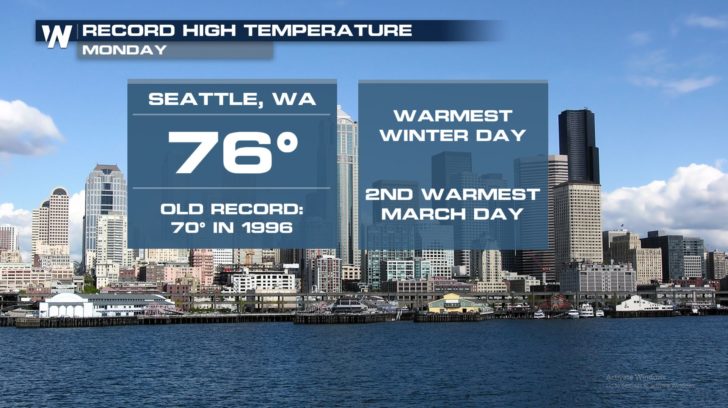 But hold on!  The high temperature on Tuesday soared to 79 degrees at Seattle-Tacoma International Airport!  Not only did it shatter the daily record high temperature (63 degrees in 1953), but it also stole the seasonal record from Monday.  March 19, 2019 is now the
warmest winter temperature and warmest March temperature
in Seattle's weather history.  Weather records have been tracked in the Emerald City since 1894.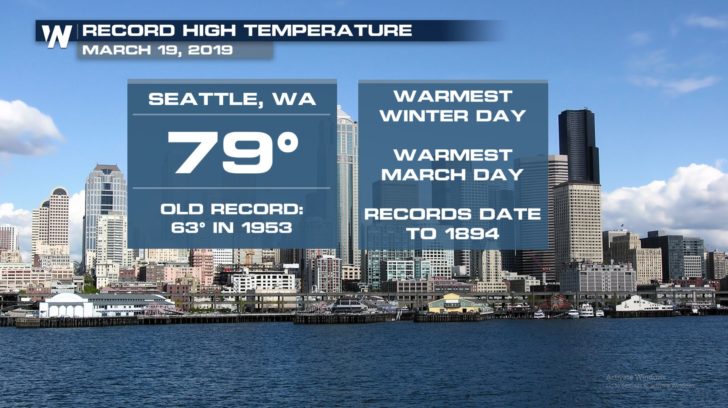 Other cities followed suit across the region on Tuesday.  One city---Quillayute, Washington---even cracked the 80-degree mark! https://twitter.com/NWSSeattle/status/1108141001099657216 Looking ahead, more record high temperatures will be possible on Wednesday.  Even though temperatures will cool off a bit late in the week, they will still remain above normal by several degrees.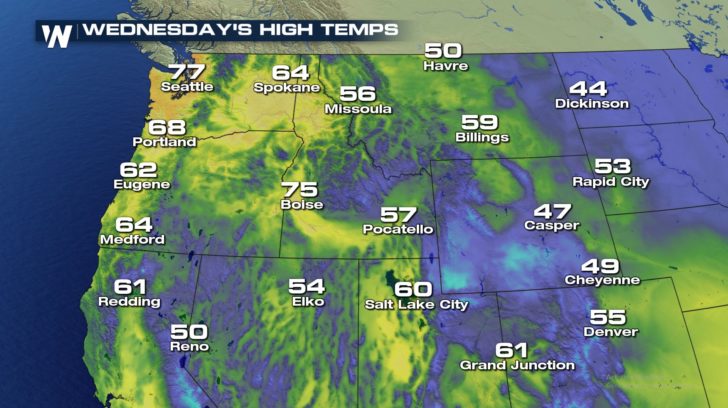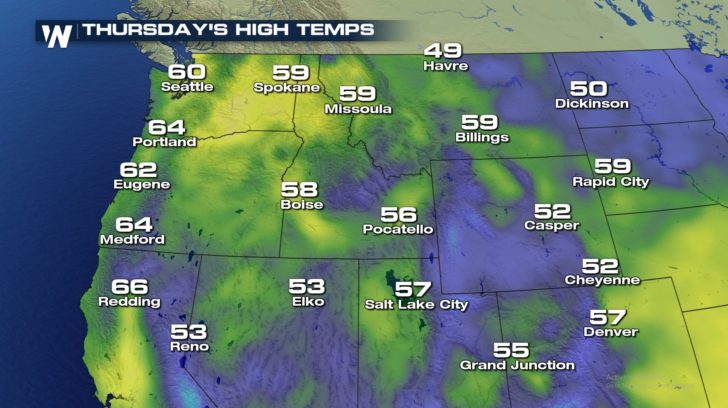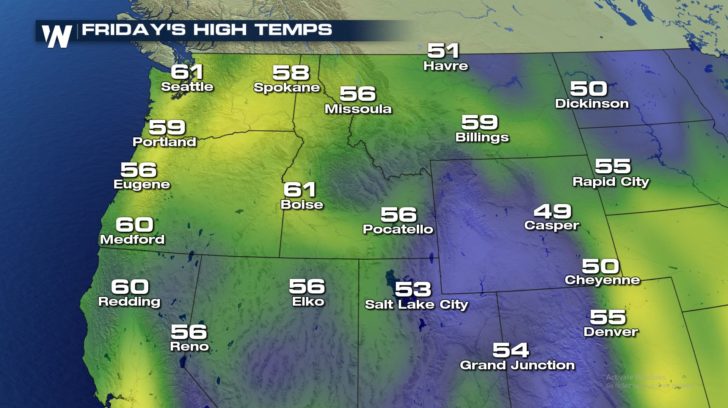 Would you like to know the forecast for your part of the nation?  Click
HERE
to find out. -
Meteorologist Joe Astolfi