More notable takeaways from the report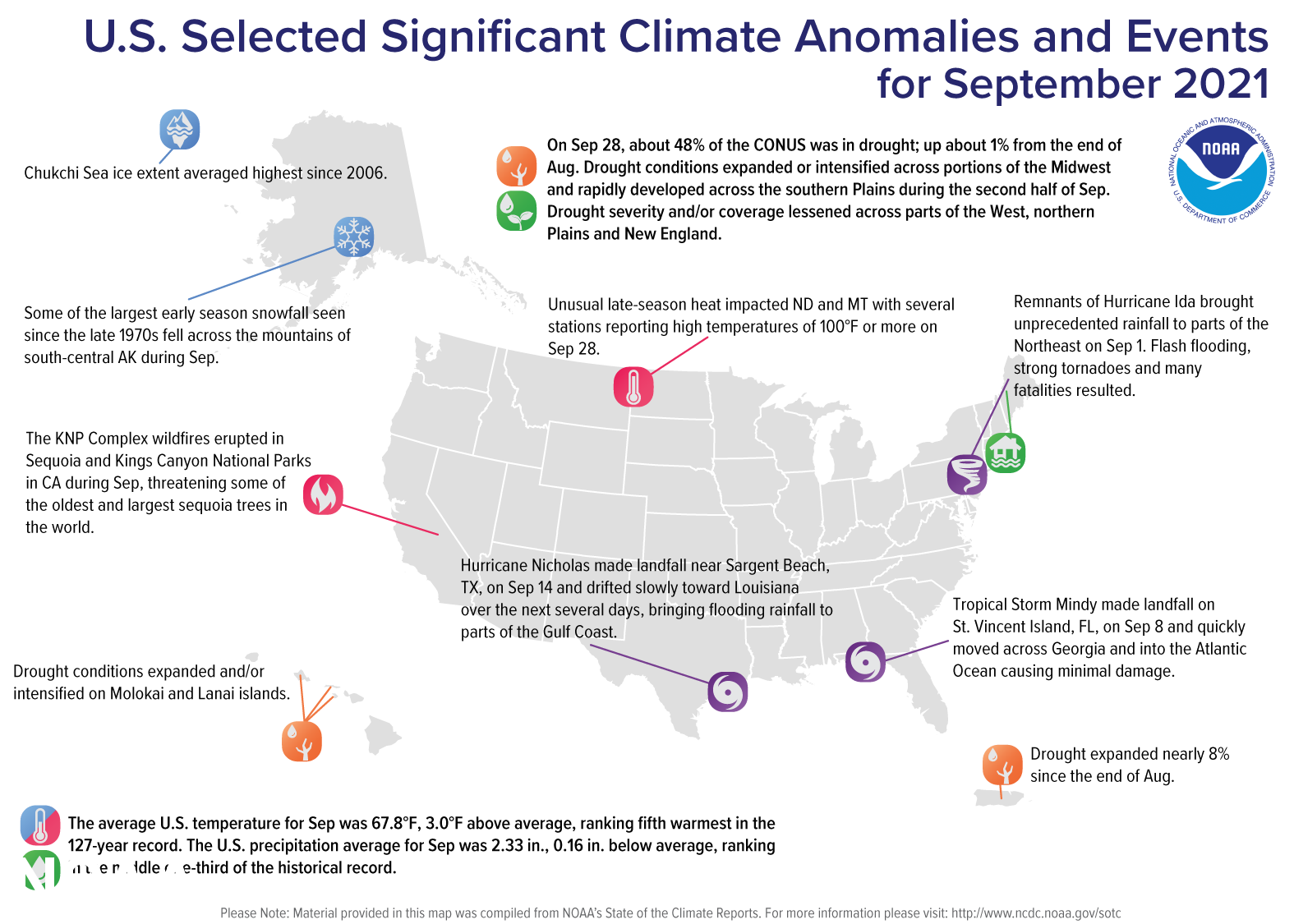 Ida leads the year's most expensive disasters: To date, Hurricane Ida is the costliest disaster this year — exceeding $60 billion. Ida already ranks among the top-five most costly hurricanes on record for the U.S. since 1980, and its total cost will likely increase as damage costs continue to accumulate.
Another active year for the tropics: The 2021 Atlantic Basin hurricane season has seen 20 named storms as of the end of September. In September alone, nine new named storms formed — Larry, Mindy, Nicholas, Odette, Peter, Rose, Sam, Teresa and Victor.
Wildfires in the West showed no signs of slowing: By the end of September, nearly six million acres were consumed by wildfires across the U.S. The KNP Complex wildfires erupted in Sequoia and Kings Canyon National Park in California, threatening some of the oldest and largest giant sequoia trees in the world.