Warm and dry weather is expected to continue through the weekend for some areas across the Southern Plains, the Southwest, and Southern Texas. Gusty winds and low values of relative humidity will lead to a higher risk for fires to quickly spread.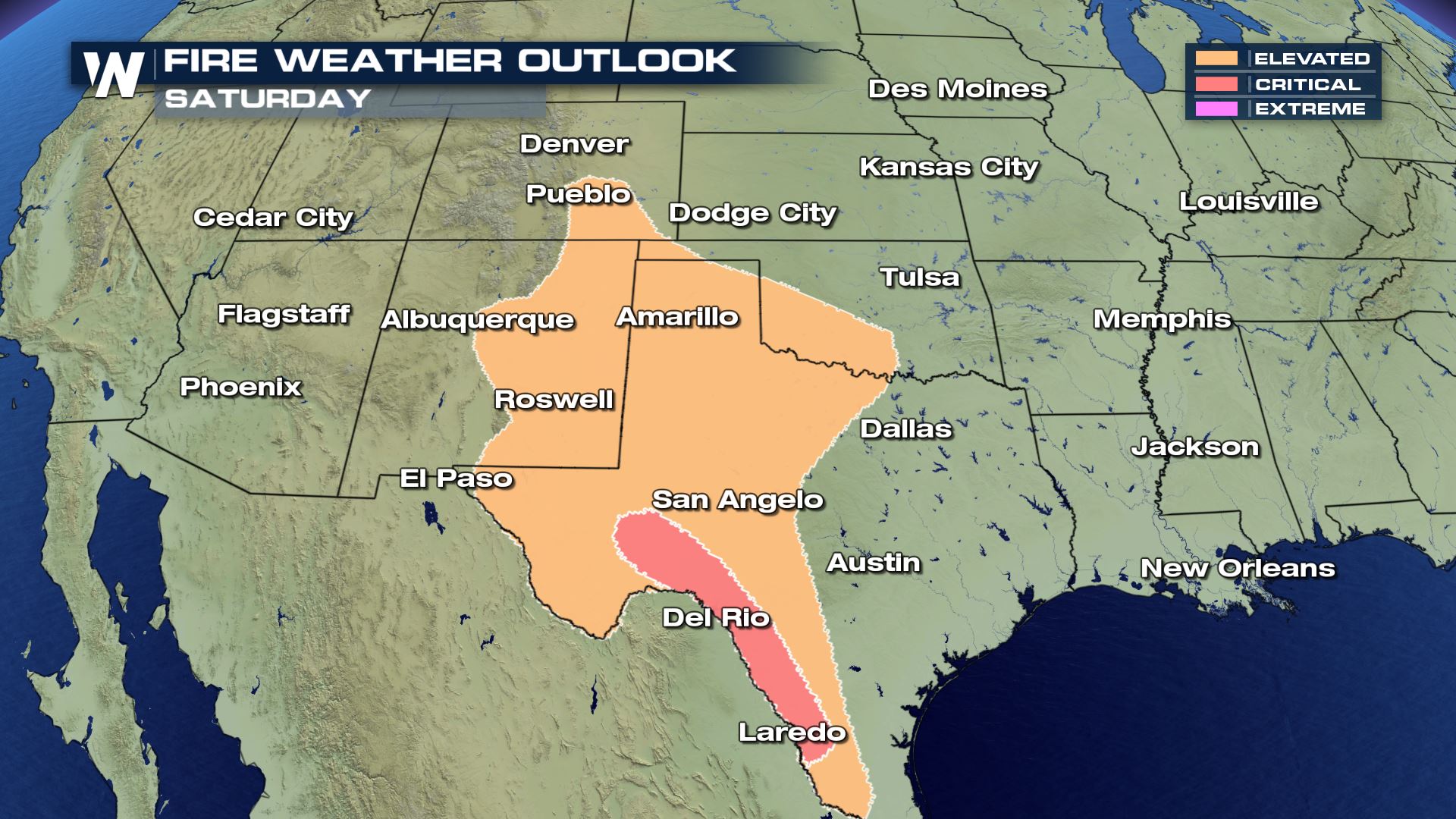 An elevated to critical risk of fire weather remains in place for Saturday from Colorado to Texas. Strong and gusty winds are expected, especially during the afternoon hours, through Sunday. Sustained westerly winds of 15-25 mph are likely while relative humidity values drop to 10-20 %.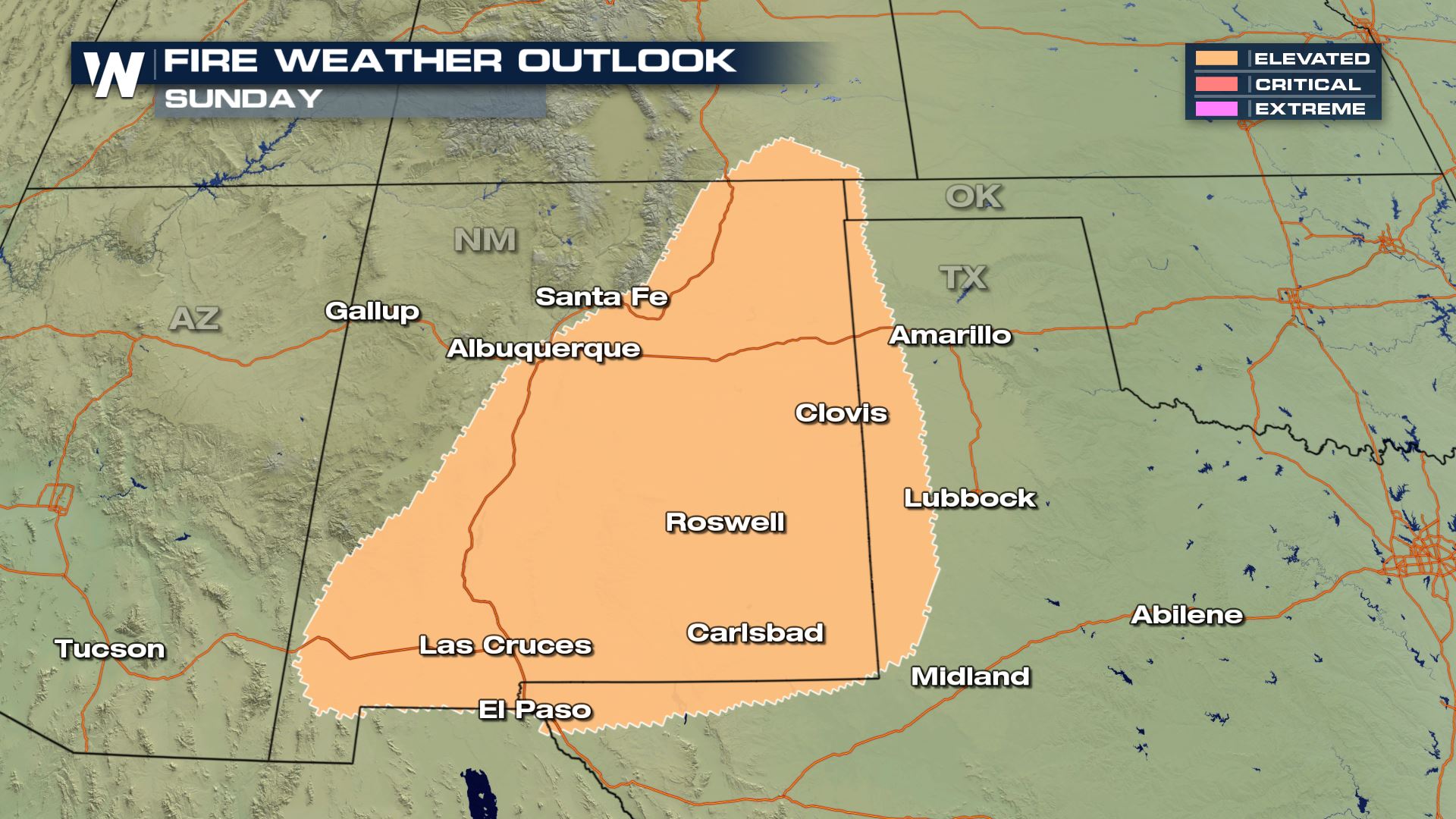 Dry and windy conditions are expected to continue on Sunday, mainly through New Mexico. The Storm Prediction Center has issued an elevated fire risk for most of the state and a small area of Western Texas.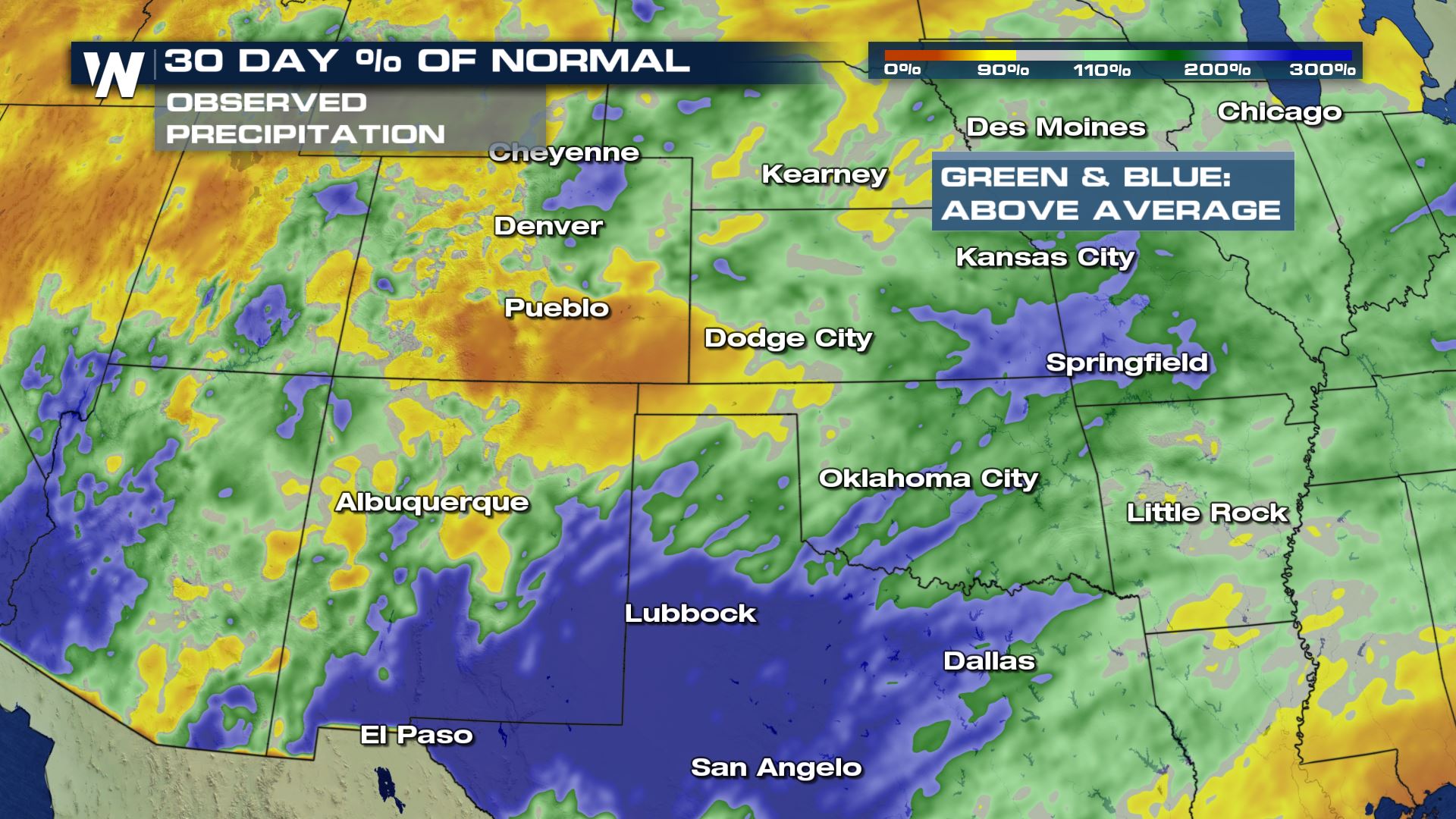 Dry, grassy areas across Southern Colorado and Northern New Mexico will be especially prone to the rapid spread of wildfire, since these regions have recorded less precipitation during the last 30 days.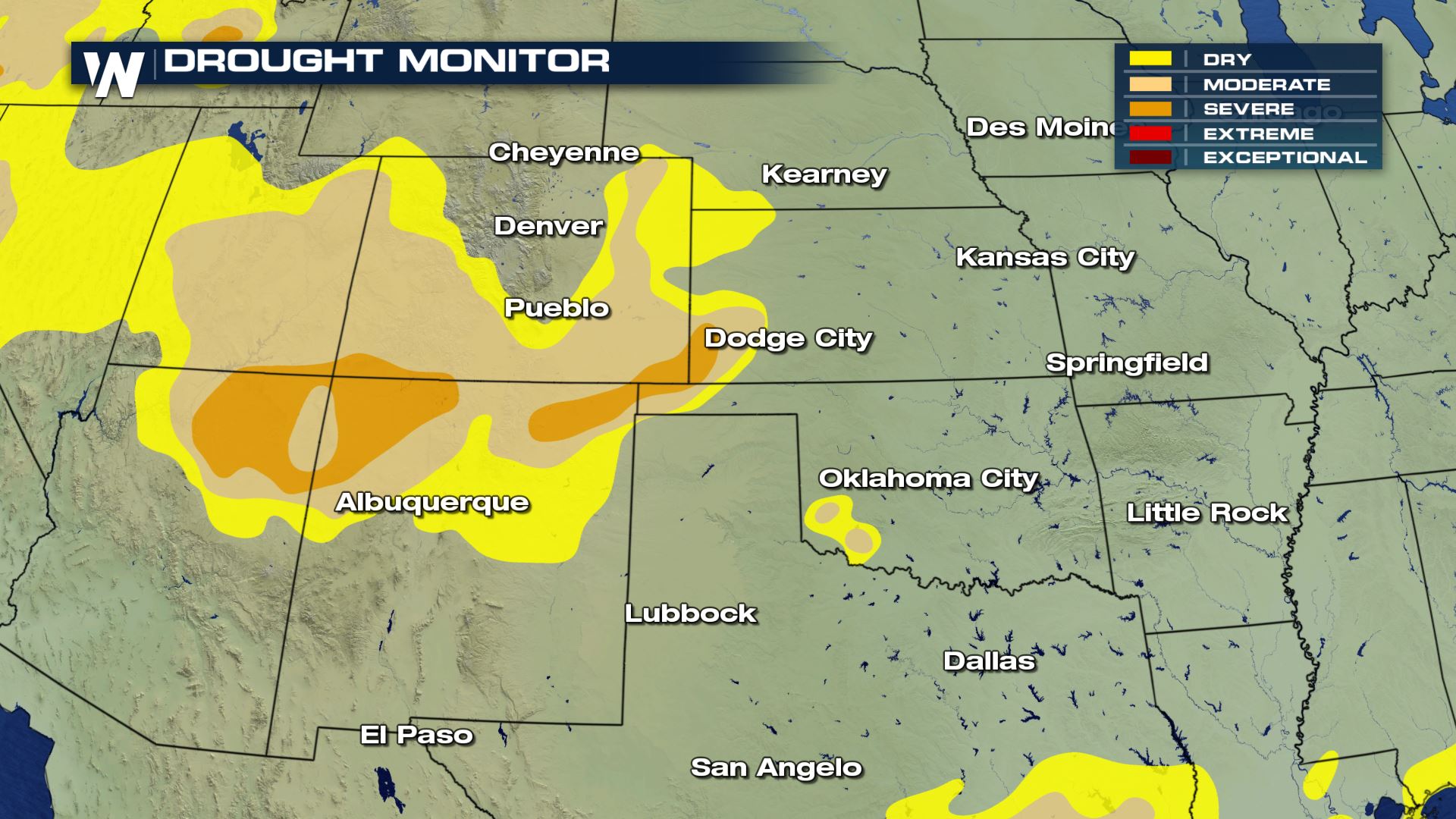 Drought conditions are also present in these regions, indicated a longer spell of drier than average conditions. Typically, areas in drought will have higher fuel content, such as dry or dead vegetation.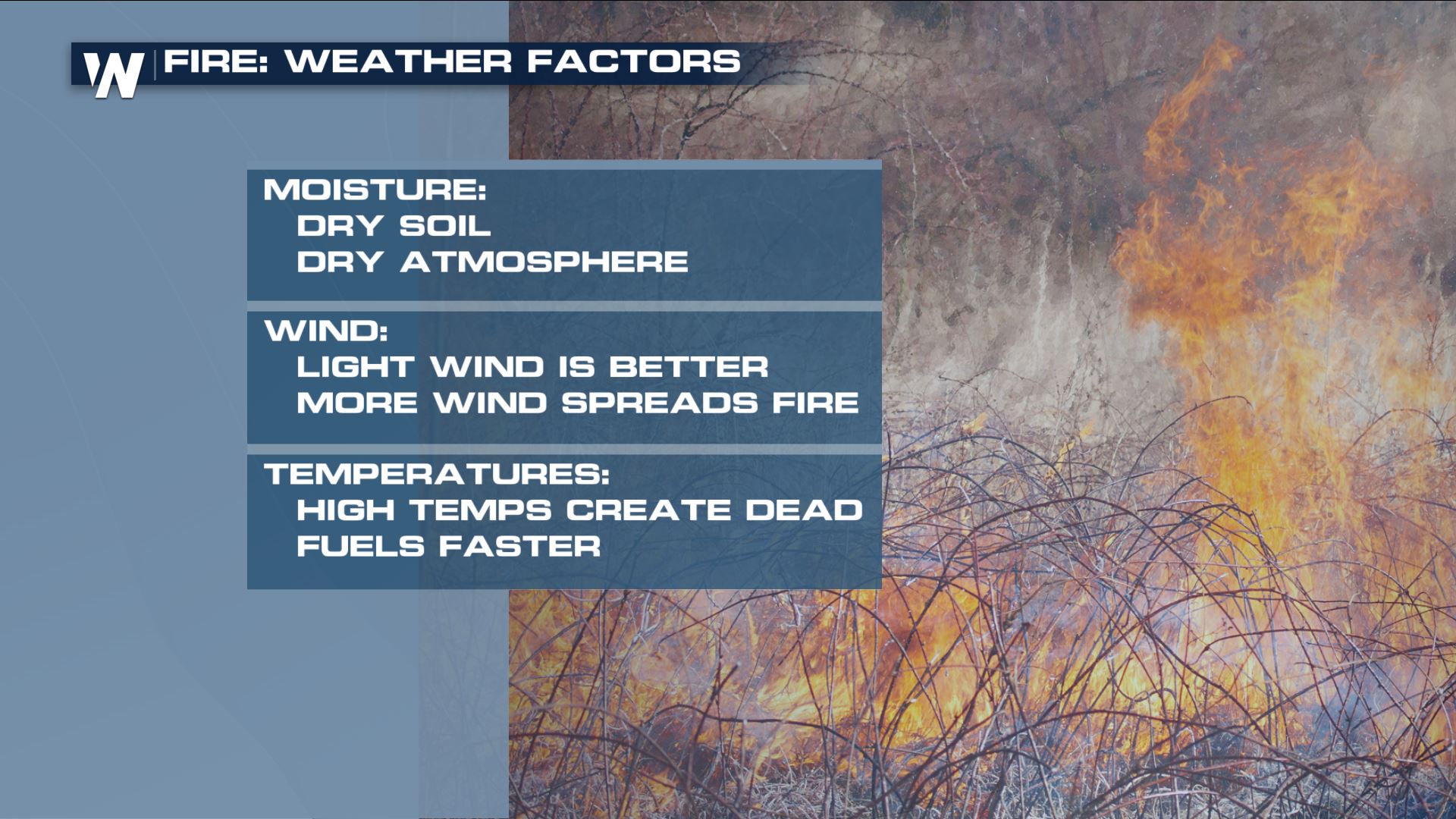 Warmer temperatures also lead to increased fire danger. While the aforementioned trough is expected to cool the region down Friday into Saturday, Thursday afternoon could see high temperatures climb to 10-20° F above average, into the upper 80s for some sections of Texas and New Mexico.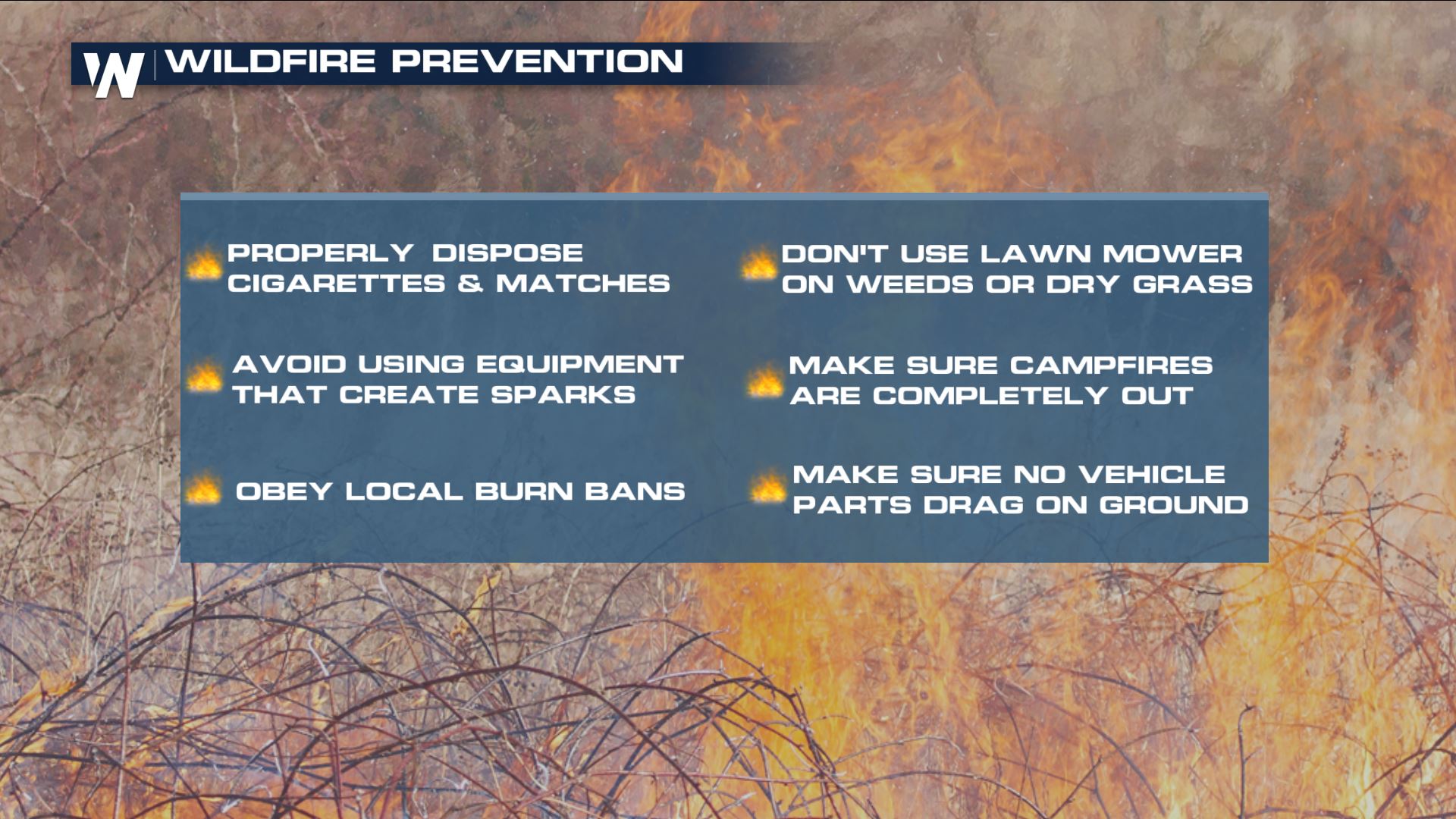 If you live in or near an area under the Red Flag Warning, take steps to reduce the risk of unwanted fires. Do not burn debris until conditions have improved and report wild or out of control fires to local authorities. The outlook for wildfire danger for the next eight days can be found
here.