Heavy snow continues to fall in the higher elevations across the Northwest. 1 to 2 feet has accumulated in the mountains over the past few days. With a train of Jet Stream moisture streaming into the region, additional accumulations are ahead through this weekend.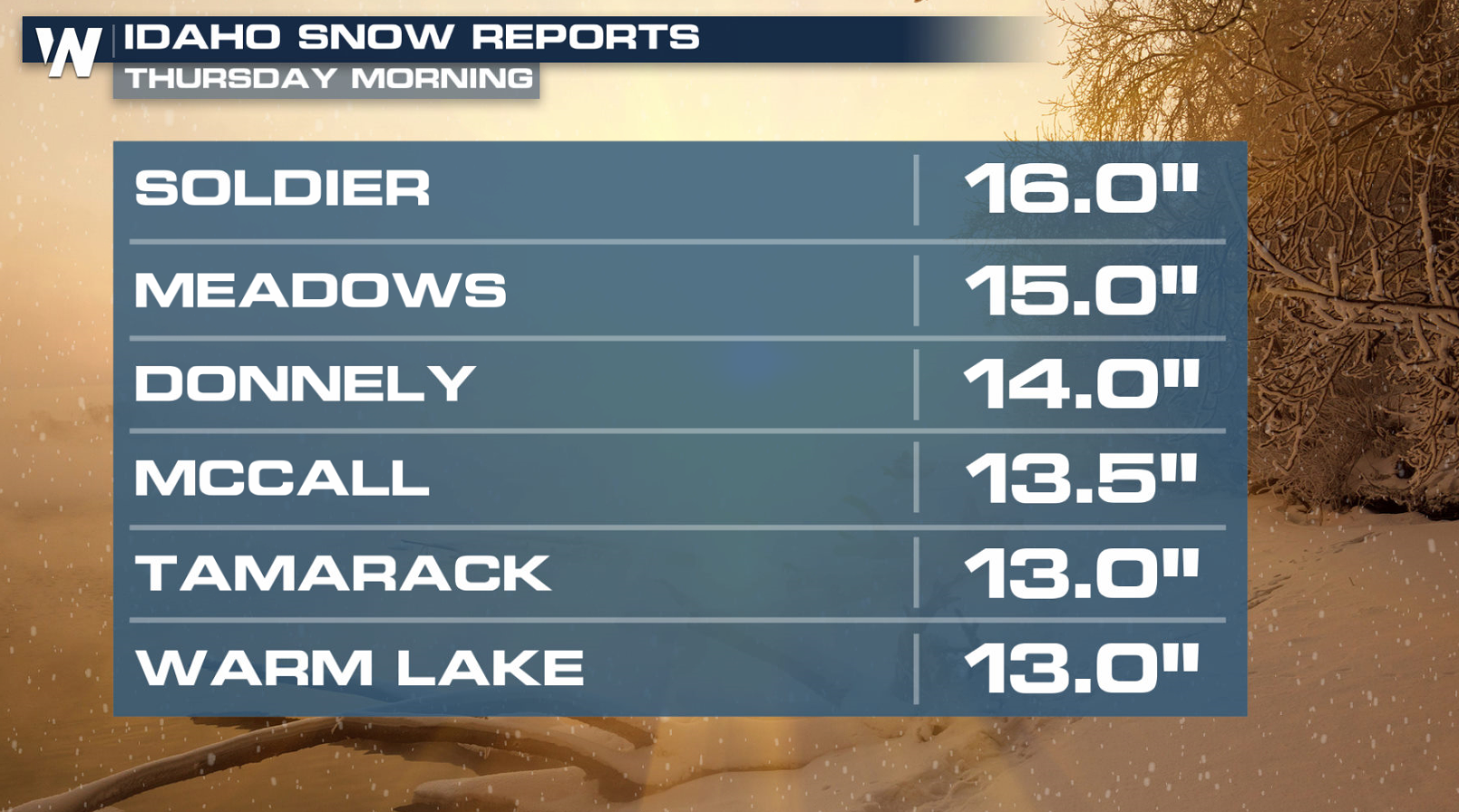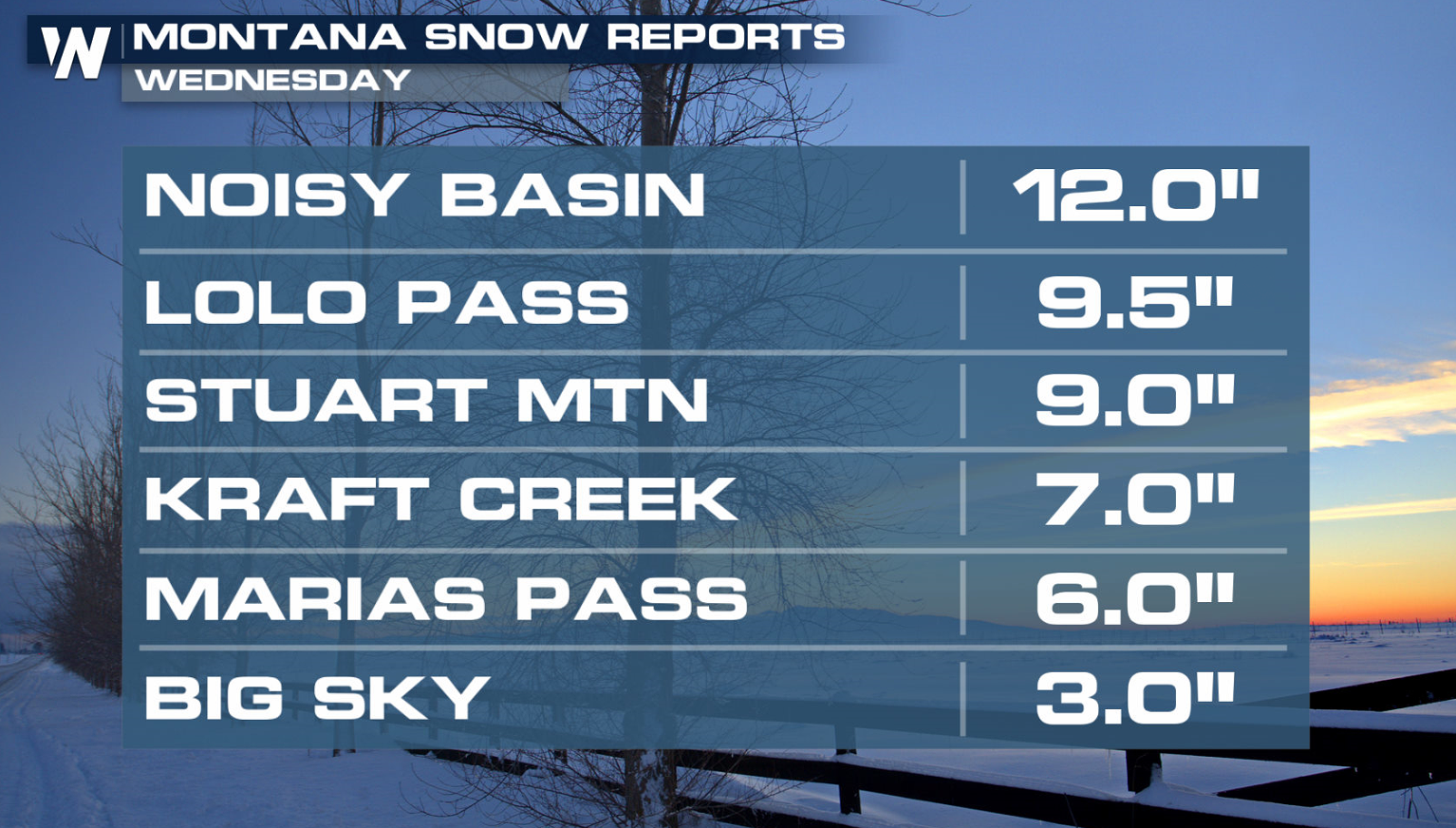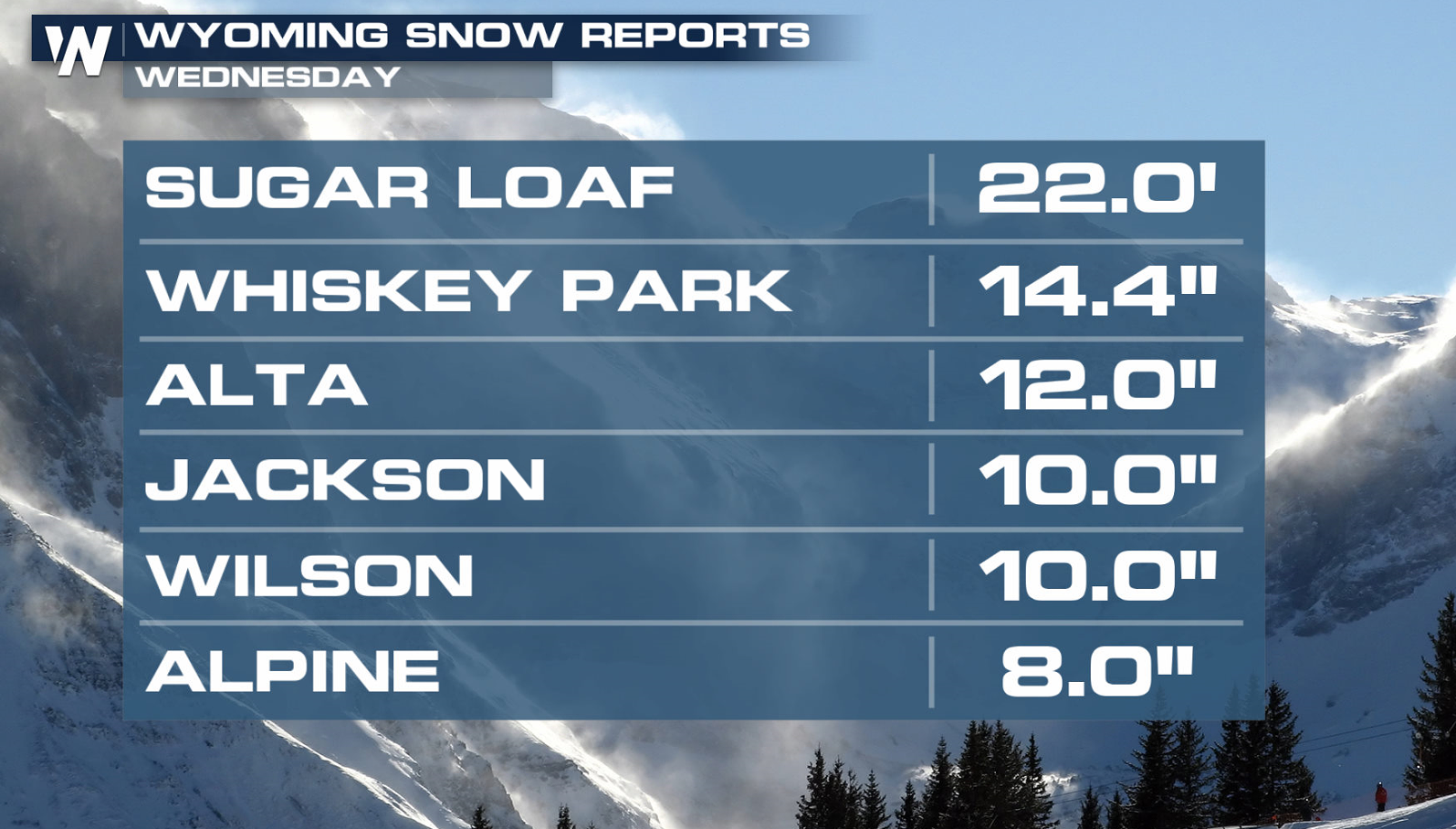 Winter weather alerts remain in effect from the Rockies to Glacier National Park. Additional alerts will likely be issued in the Cascades into this weekend.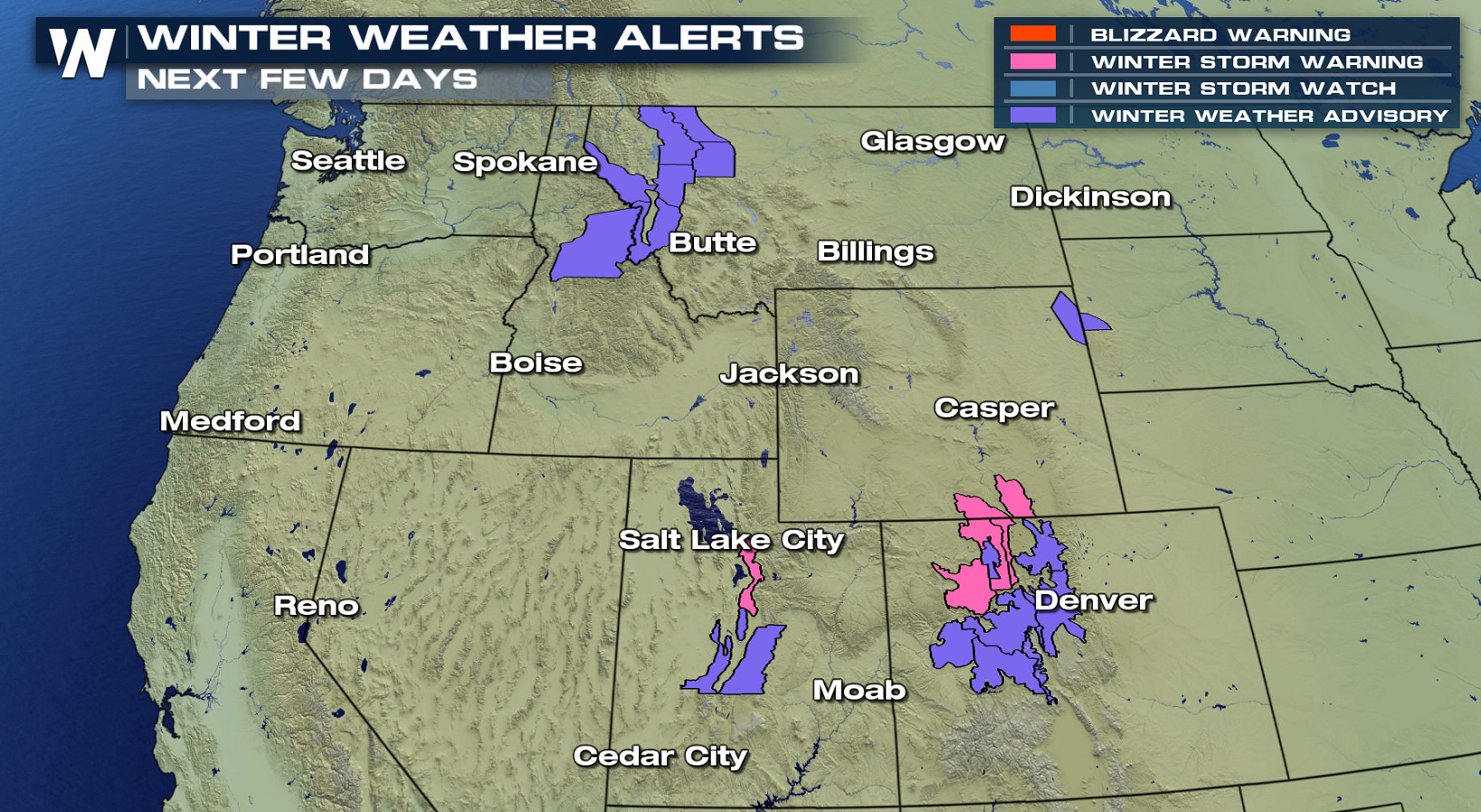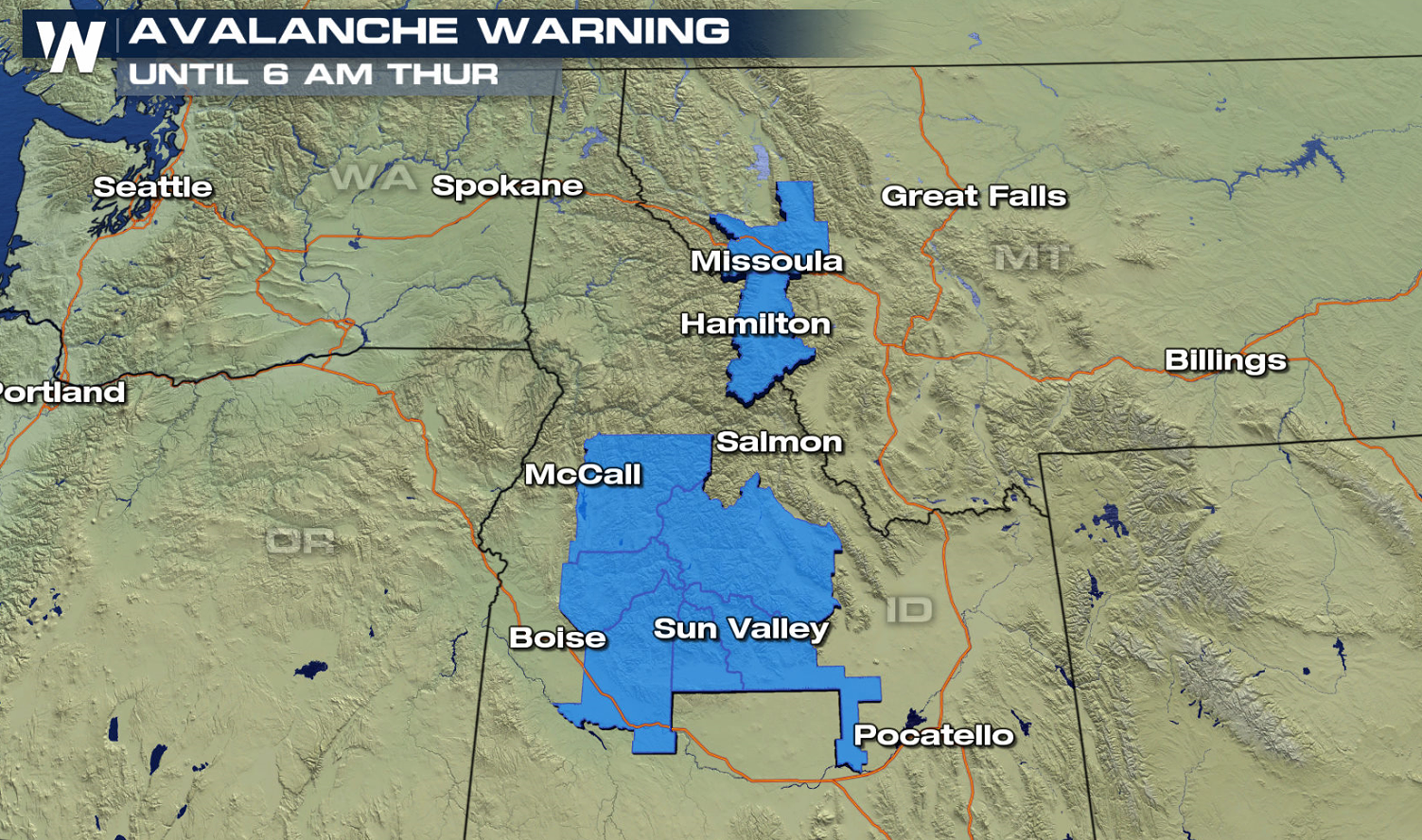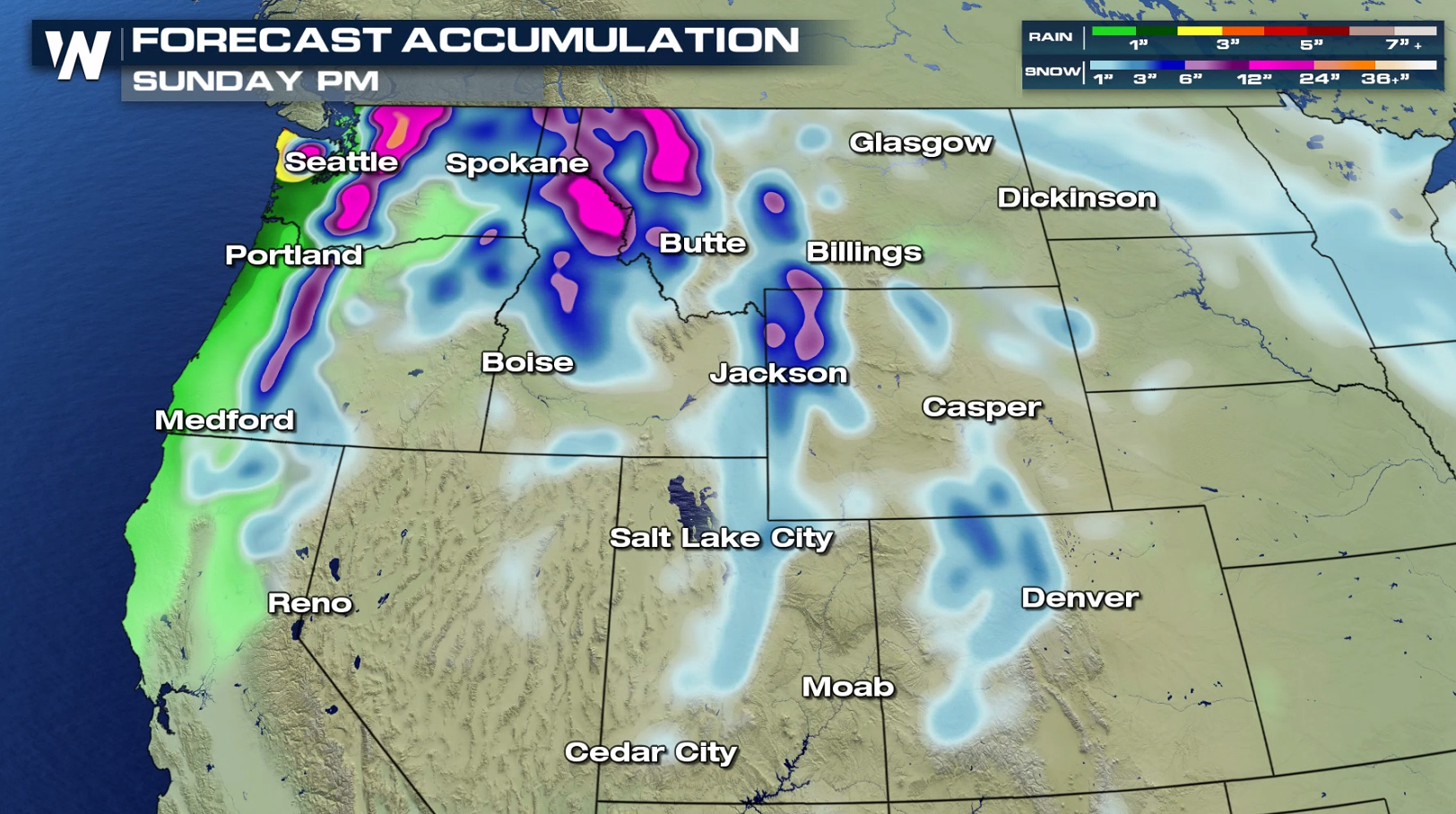 Another 1 to 2 feet of snow is ahead for the higher elevations from Washington to Montana. The Rockies and Wasatch will see additional accumulations as well.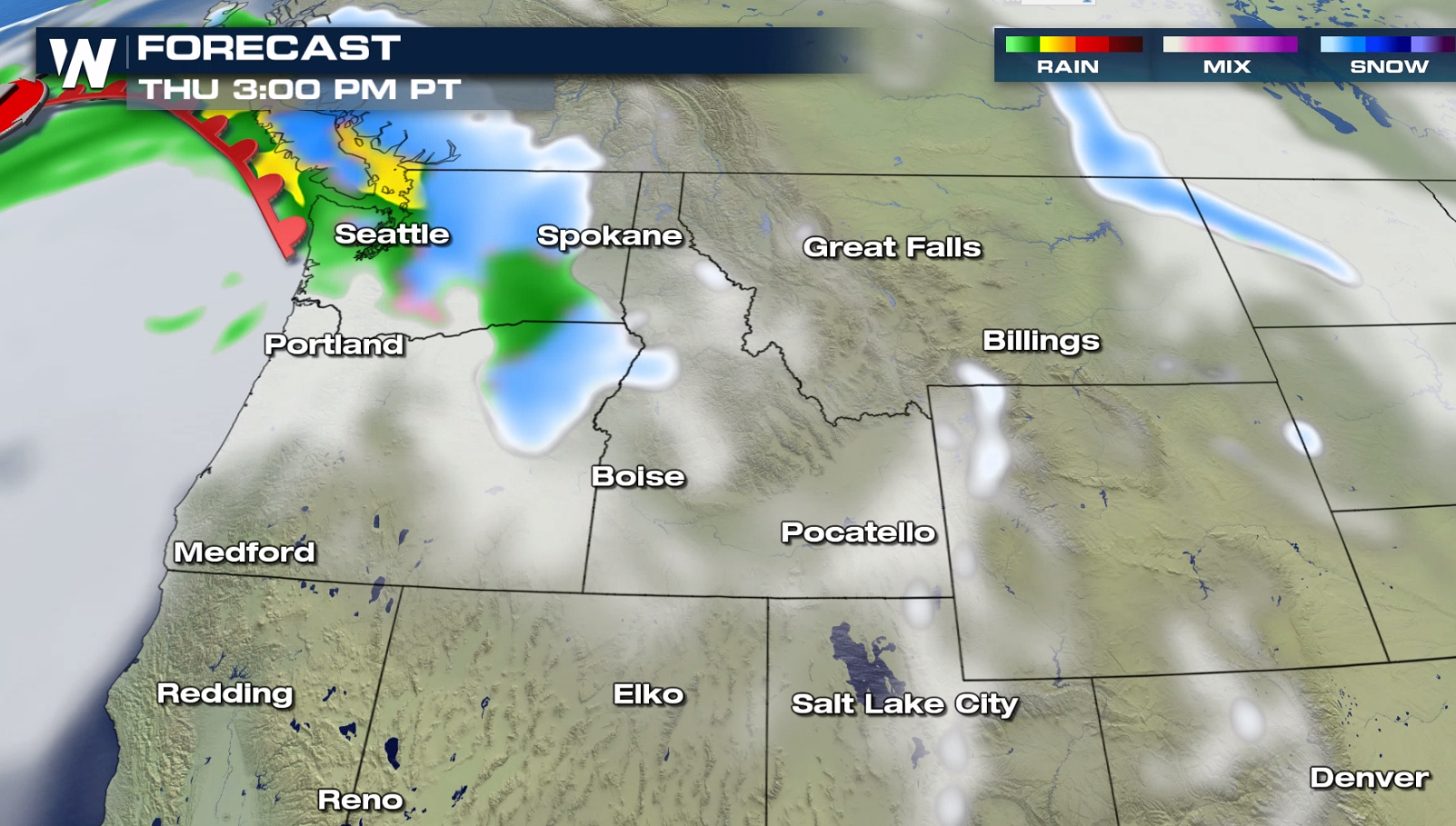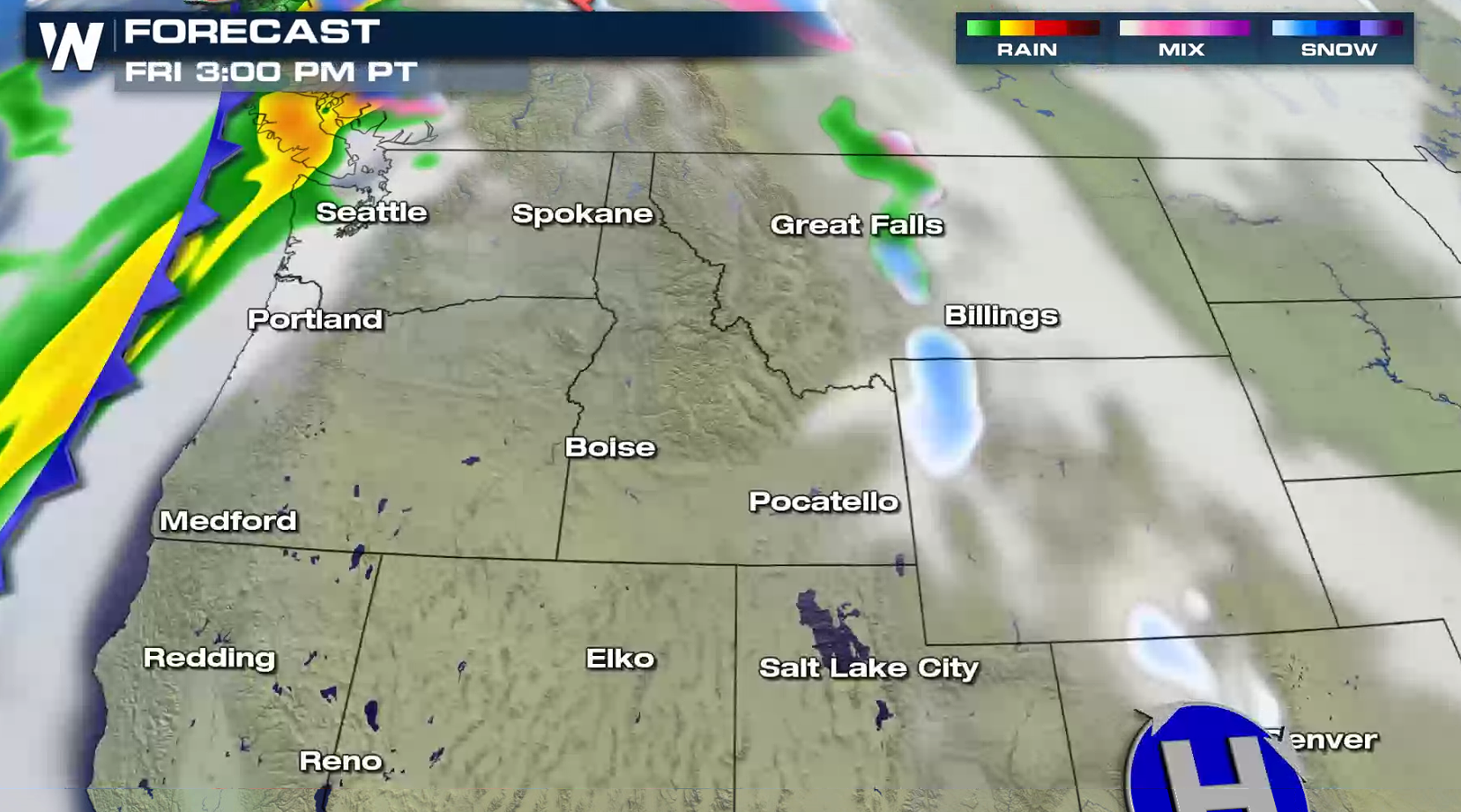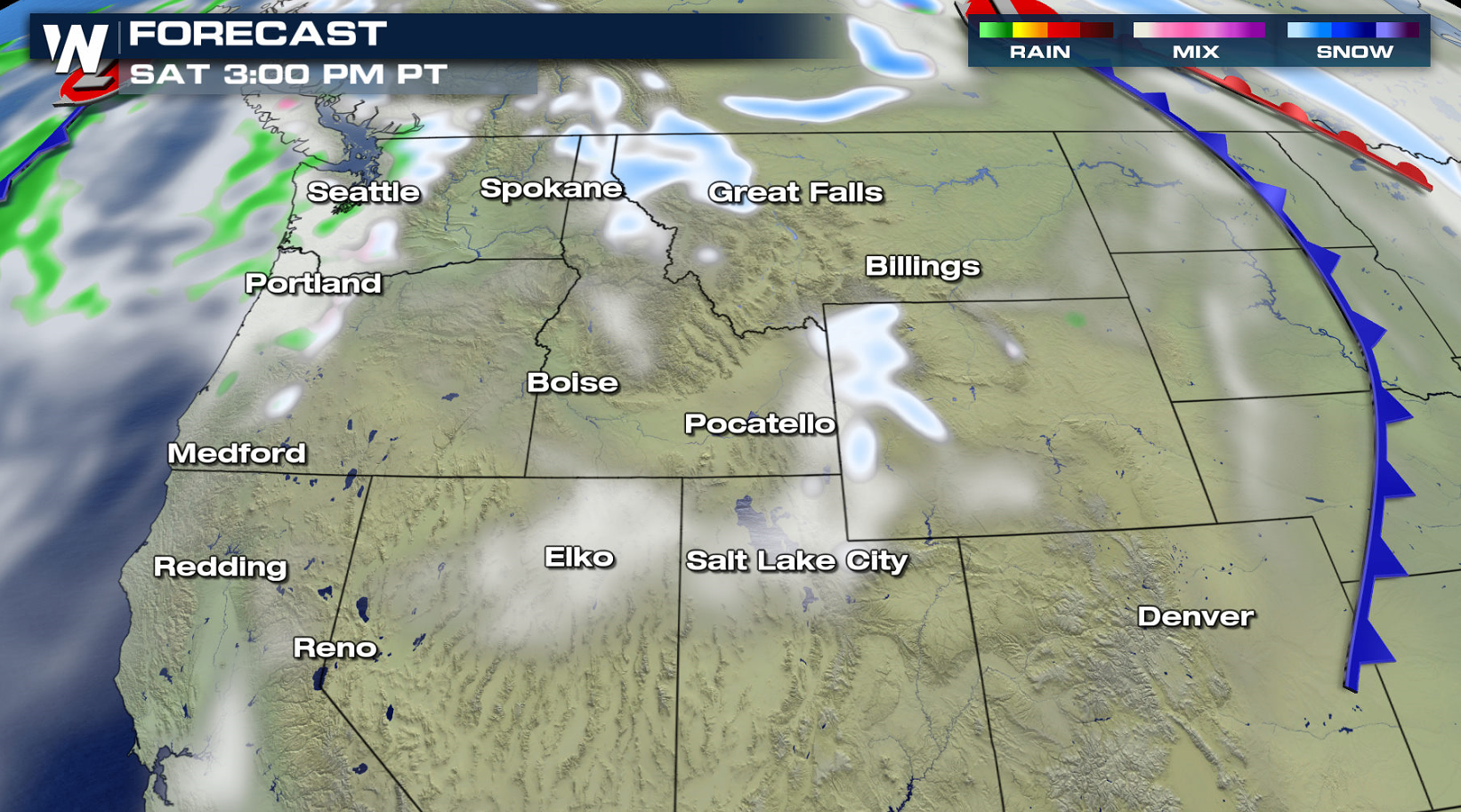 A series of storms systems will move into the region from the Pacific Ocean and cross the Northwest. Be sure to check ahead on road conditions if you have travel plans across the area.