Just after severe storms rolled through eastern Texas and eastern Tennessee just yesterday, we have more severe possibilities to discuss.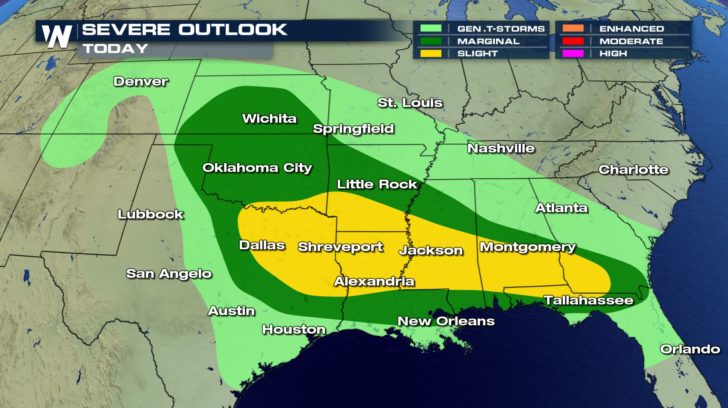 The areas shaded in the yellow and darker green are regions that are more likely to see severe storms today. This is where a warm front is moving through the region. This risk for severe storms will bring the potential for heavy rain, strong winds with gusts upwards of 60 mph, hail and tornadoes. The best chance for tornadoes to form will be across eastern Texas and into Louisiana.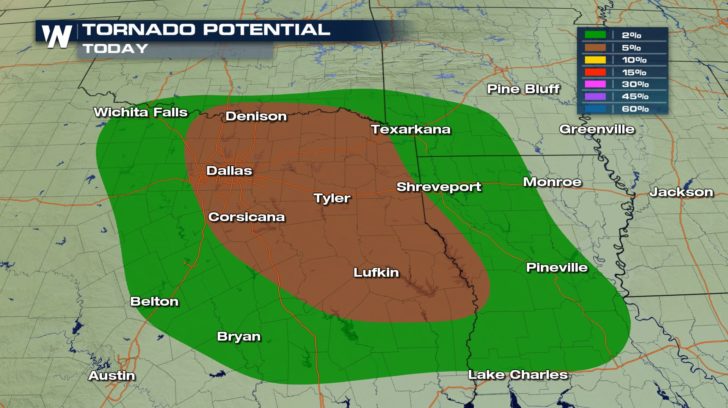 The threat for severe storm continue into Monday as well. The areas of low pressure heads eastward and brings even a greater chance for a severe outbreak across the Tennessee River Valley.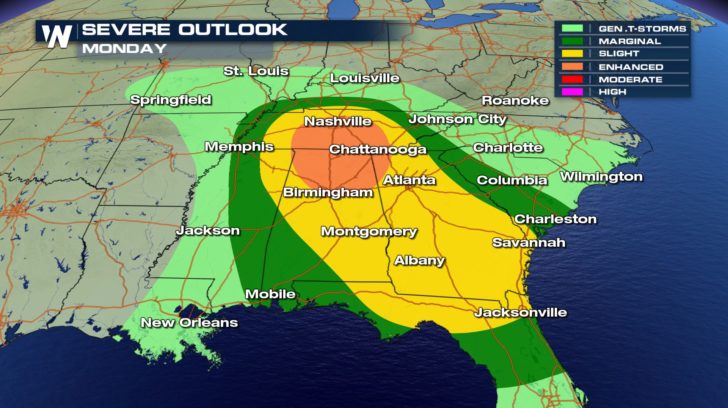 The threat looks to be increased tomorrow because of the atmosphere's set-up. We will have a jet stream max across the region. This allows those storms to grow and build and potentially last longer.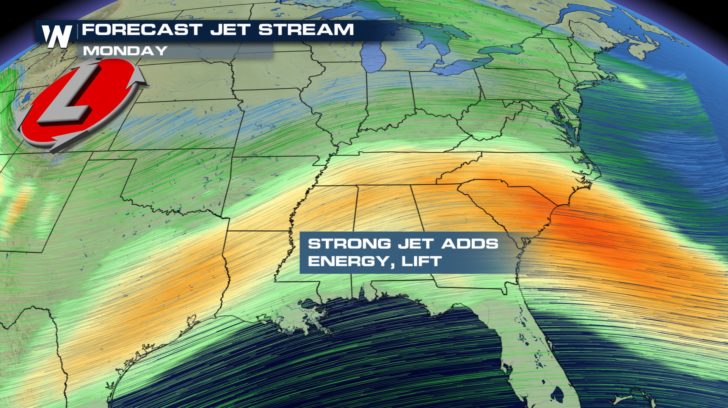 Another factor that will go into the severe potential will be the amount of moisture in the atmosphere. For that, we look at the dewpoints. In the warm sector, southerly flow might get those dewpoints in the 60s. That's extra buoyancy in the atmosphere to help grow storms.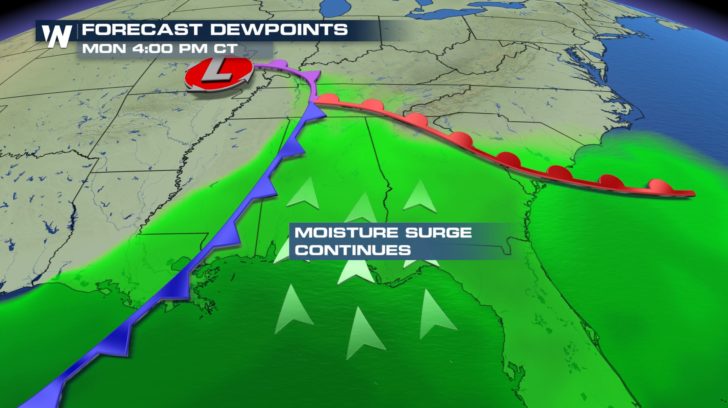 Even as we head into Tuesday, the chance for severe storms remain. This time it will be across southern Georgia and into Florida. The low pressure system's cold front will be working through the region and potentially firing off more strong to severe storms.