SEVERE WEATHER POTENTIAL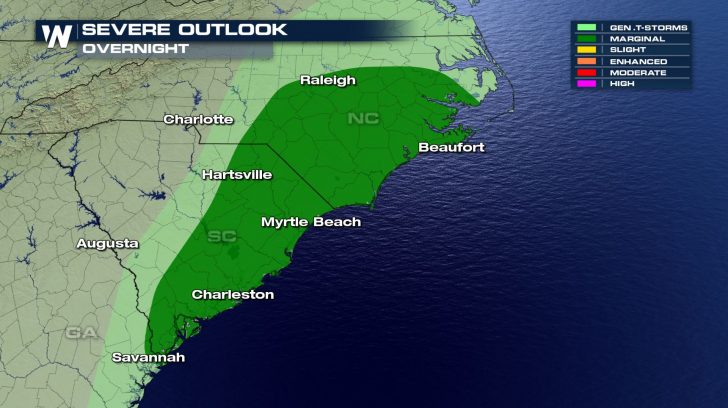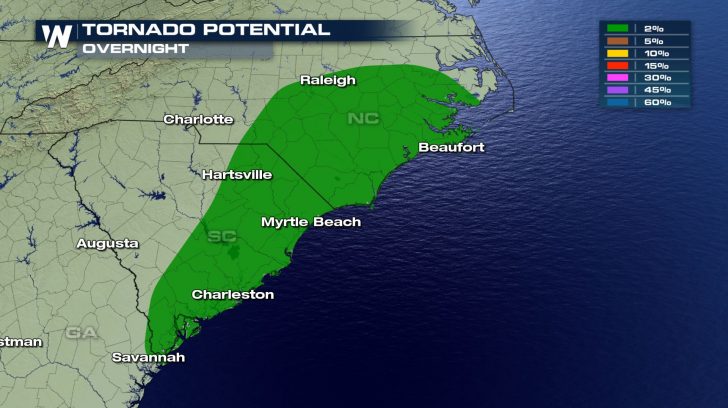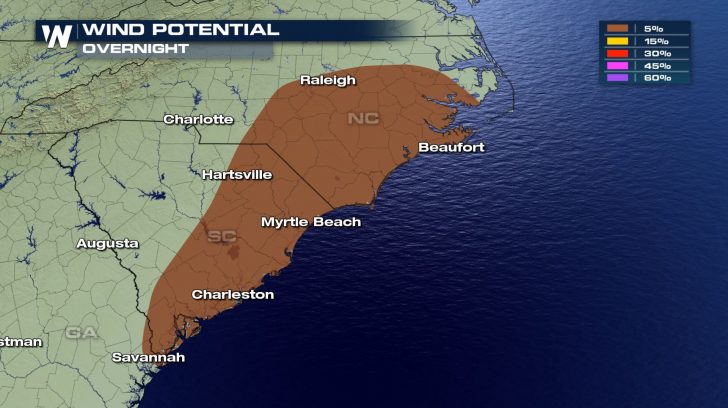 Severe storms might be in the forecast as we head throughout our evening hours. A cold front marching through the southeast will bring these storms to the Carolinas and Georgia for the remainder of the evening and into Saturday morning. Our main threats will be tornadoes and damaging winds. The risk is low for both, but make sure to stay weather aware just in case sirens go off in your area.
FORECAST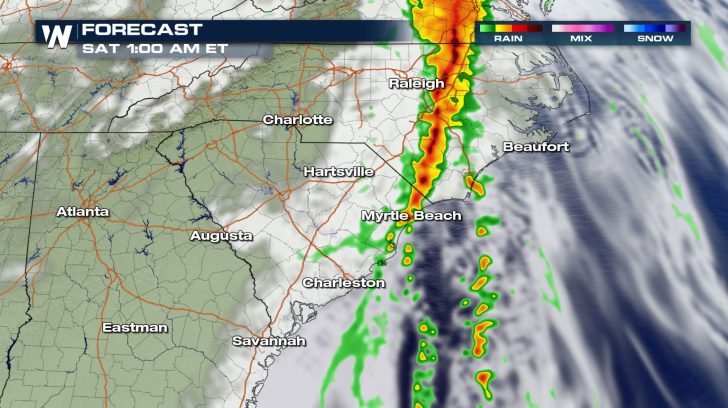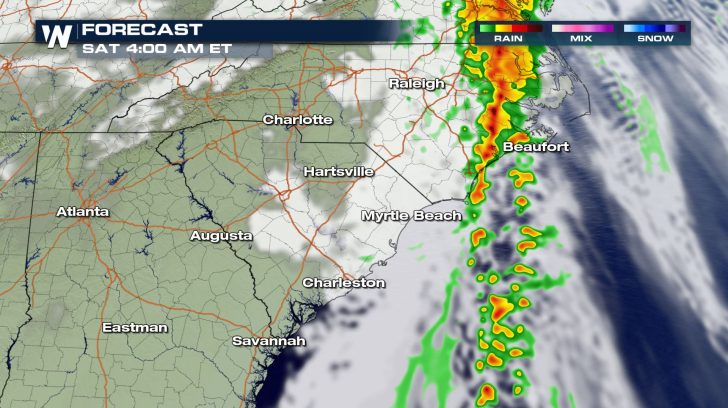 Storms will first fire off in North Carolina and eventually extend into South Carolina and Georgia. These storms will remain in the area throughout the night. It's not until 5 am Saturday where we will finally see the rain and lightning clear out.
FLOODING THREAT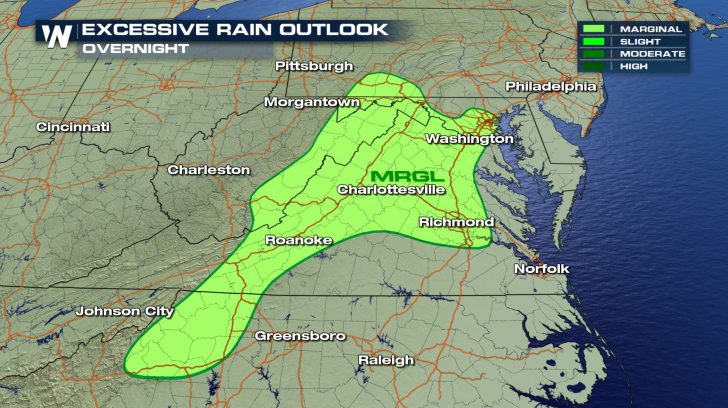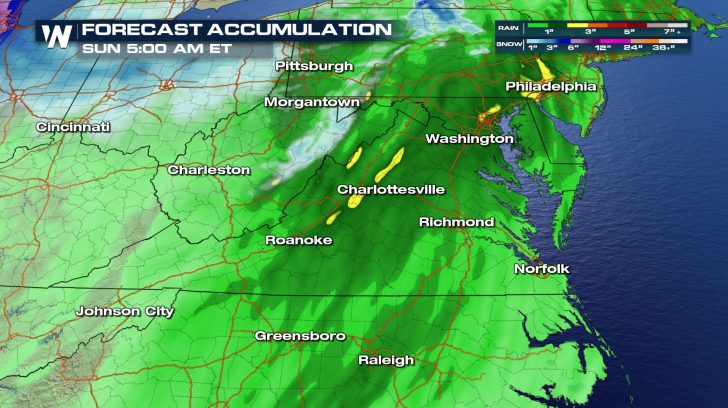 On top of the severe threat, there will be a risk of flooding across North Carolina and the Virginias. These areas are already super saturated from earlier rains, so the additional precipitation will not be able to be soaked up very quickly. This could lead to minor flooding for some areas since an additional 2 inches of rain will be possible over the next 36 hours.