A severe thunderstorm watch, including Boston, NYC, Philadelphia and D.C., is in effect until 8 PM ET. A cold front moving out of Canada will bring heavy rain and strong storms to areas of the Northeast Wednesday afternoon and evening. Some storms could have severe elements including the risk for hail and wind.
Severe Reports
Large hail was reported across New York State on Tuesday, including some up to ping pong ball size. Intense flooding was also reported across Western New York, particularly north of Buffalo around Niagara County, where a state of emergency was declared.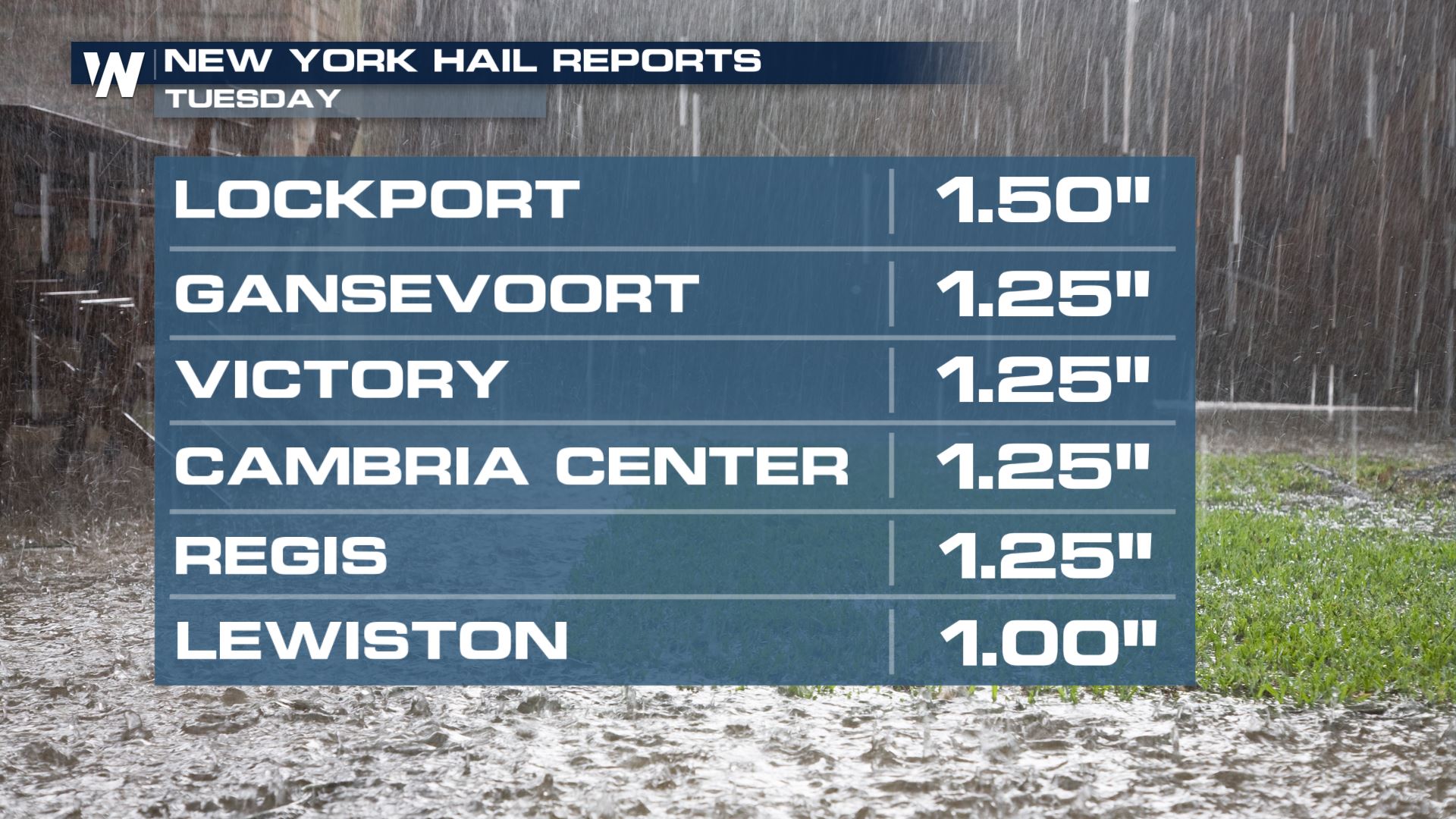 Severe Outlook
A slight risk is in effect for a large and populous section of the I-95 corridor from Boston to Baltimore, indicating the risk of scattered severe storms which could be slightly stronger and more numerous than those in the surround marginal risk region.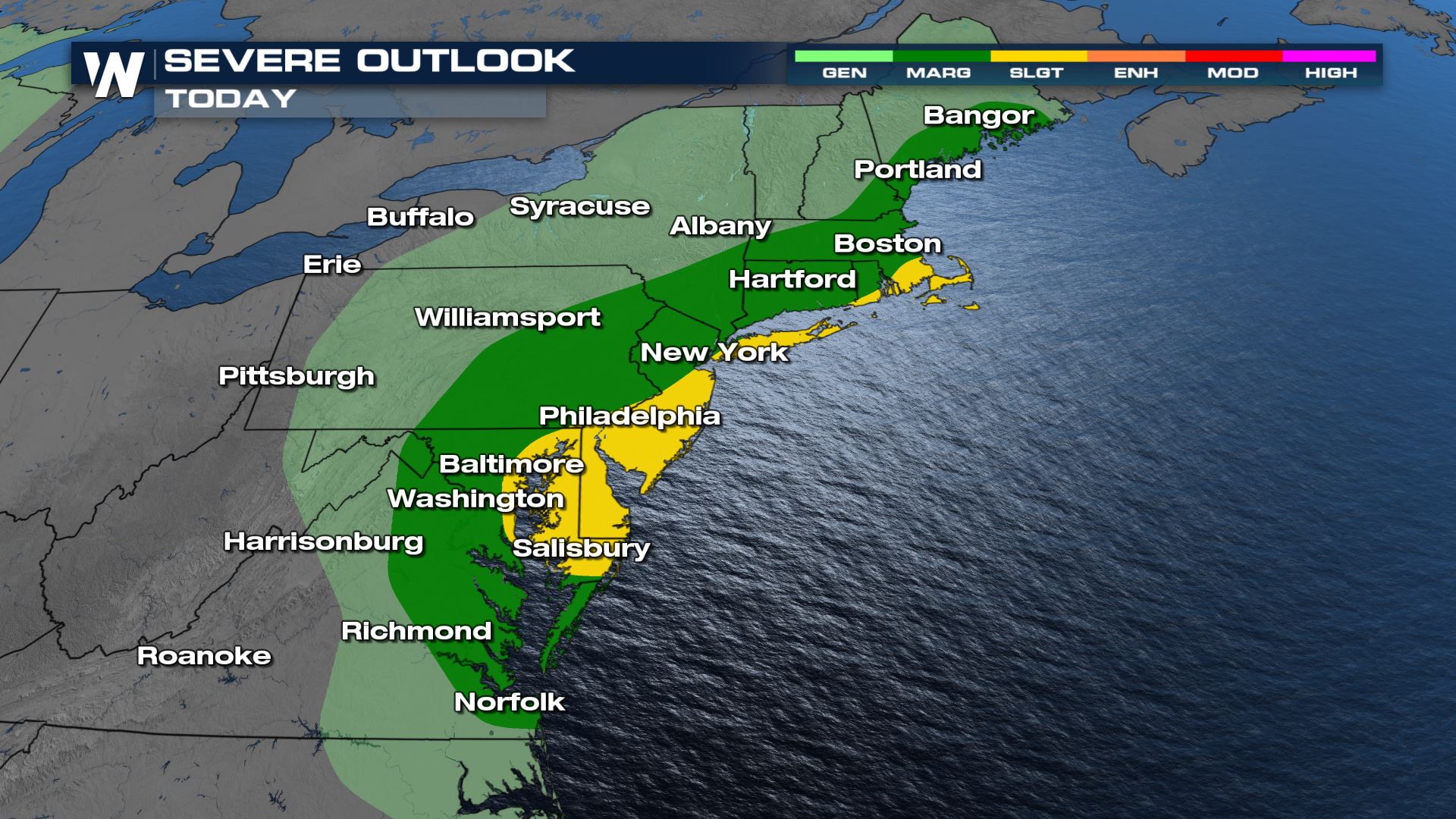 Similar to Tuesday's severe weather, the primary risk from Wednesday's storms will be large hail and damaging wind gusts, though an isolated tornado can't be ruled out.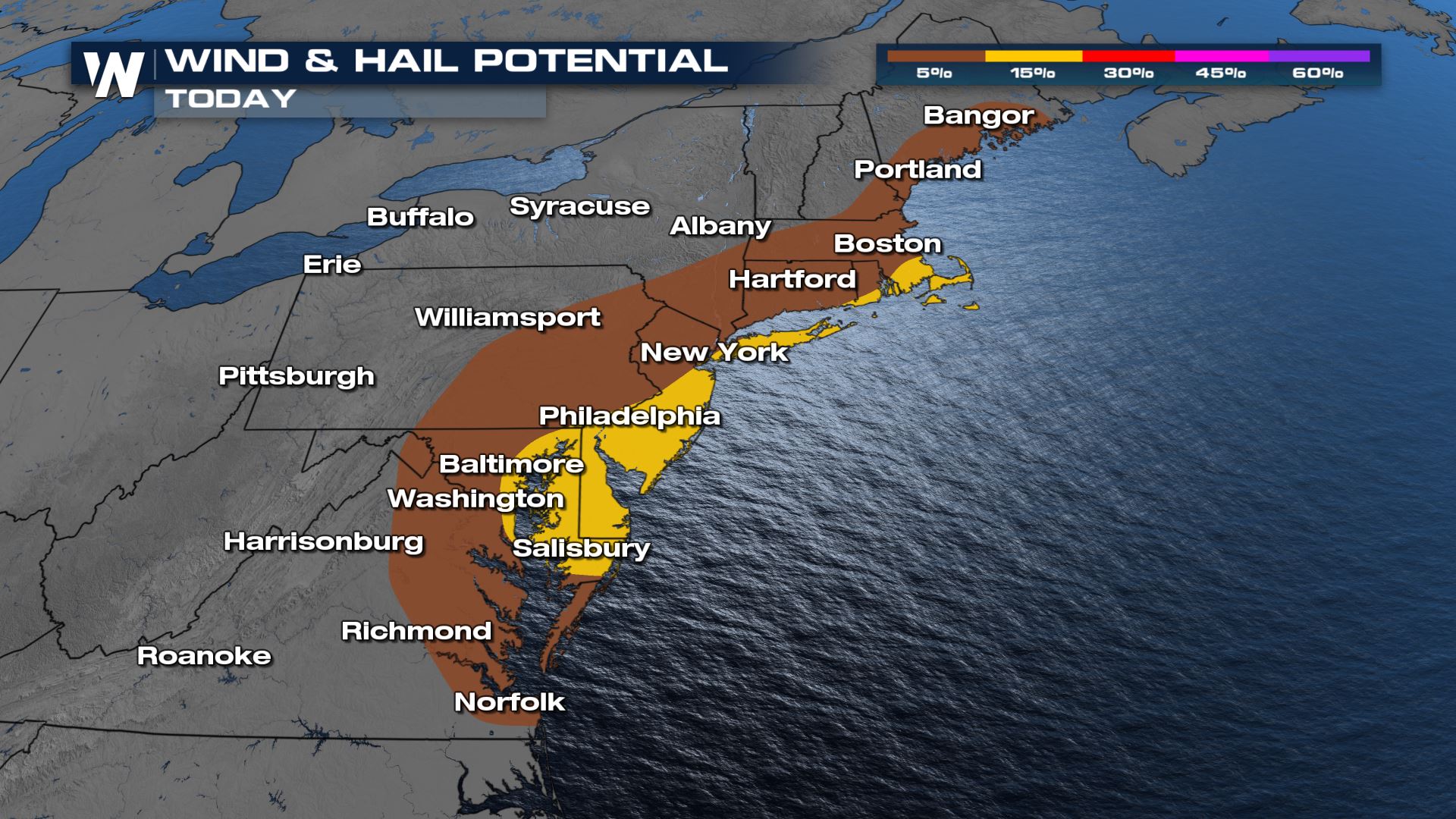 Forecast
Damaging storms are most likely through the early evening on Wednesday. Storms are expected to move offshore by the late evening and not be impactful for the majority of the overnight.

Flood Risk
Locally heavy rain may lead to isolated flash flooding on Wednesday from Philadelphia north through coastal Maine. Some locations included in the excessive rain outlook have recorded much above average rainfall over the last 30 days and will be more susceptible to flash flooding risks.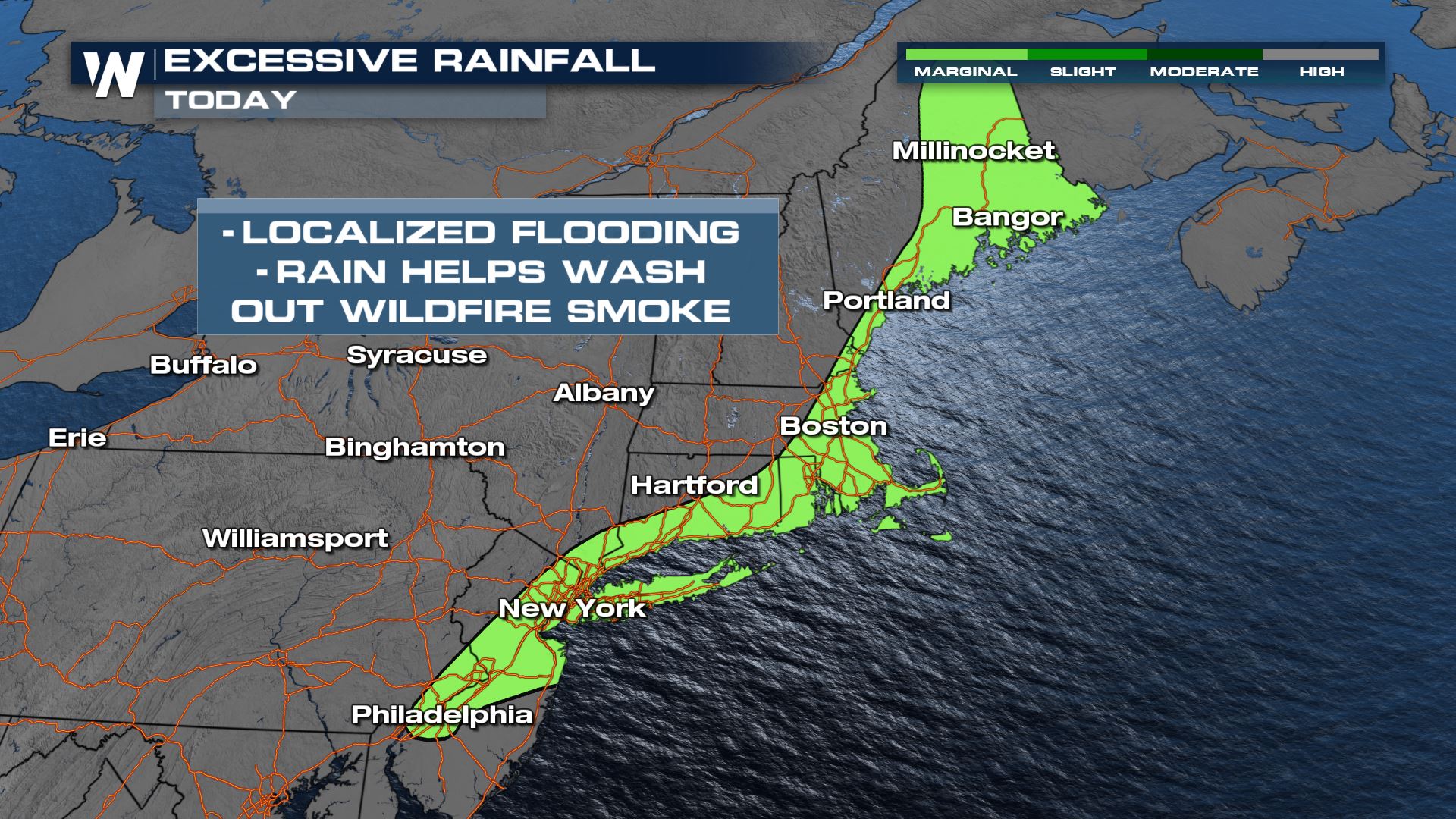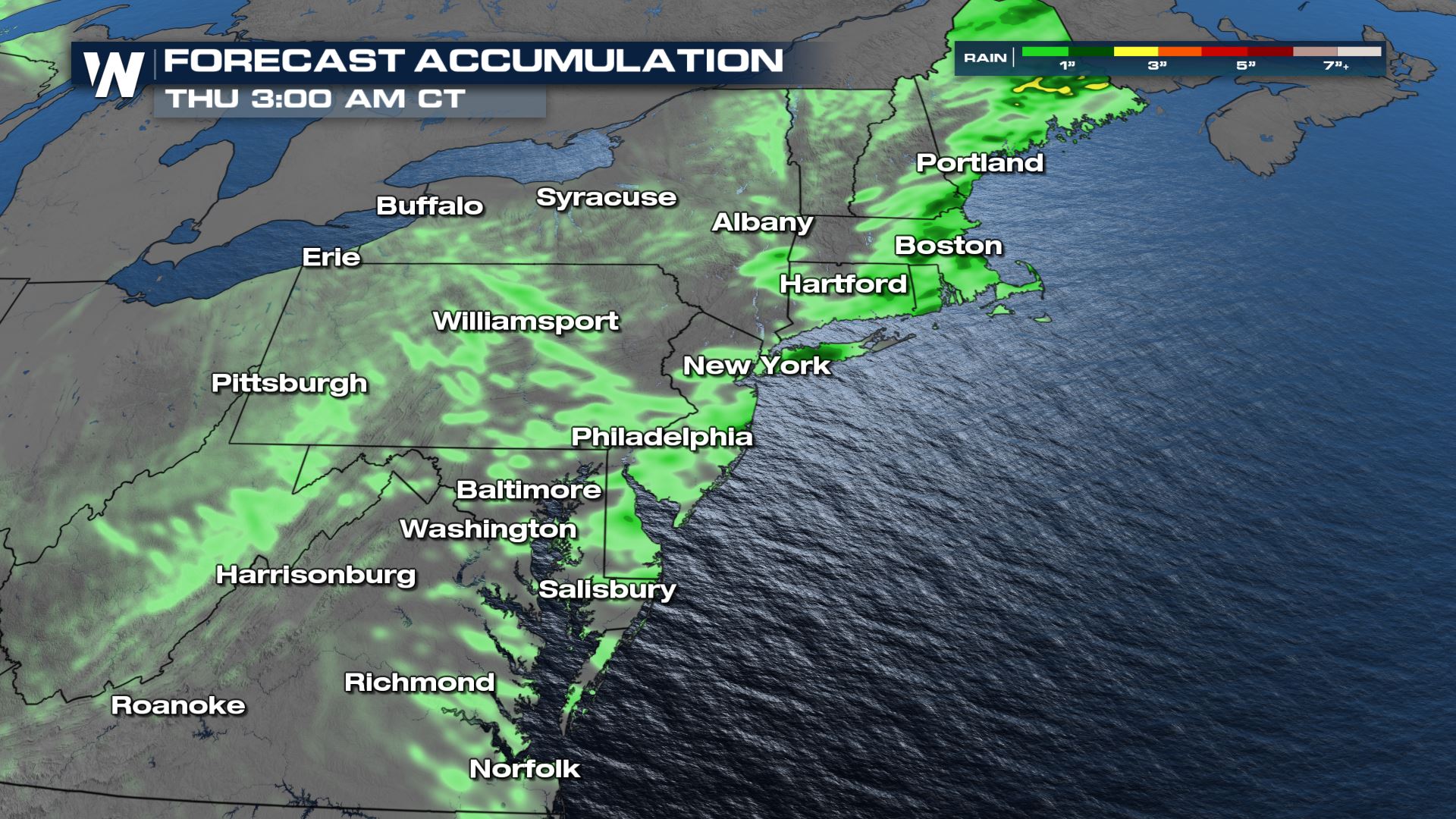 Rain totals are generally expected to range between half an inch and an inch, though isolated totals over 2-3 inches are possible with training storms. For the latest on this severe weather forecast be sure to tune into WeatherNation.