A risk of severe storms is in the forecast for areas in the Lower Mississippi and Ohio Valleys this afternoon. Here is a look at what areas could see some damaging winds
Severe Outlook
The severe risk has shifted more East today and includes cities like Memphis and Evansville.  Here is a look at the areas included in the isolated severe risk for today.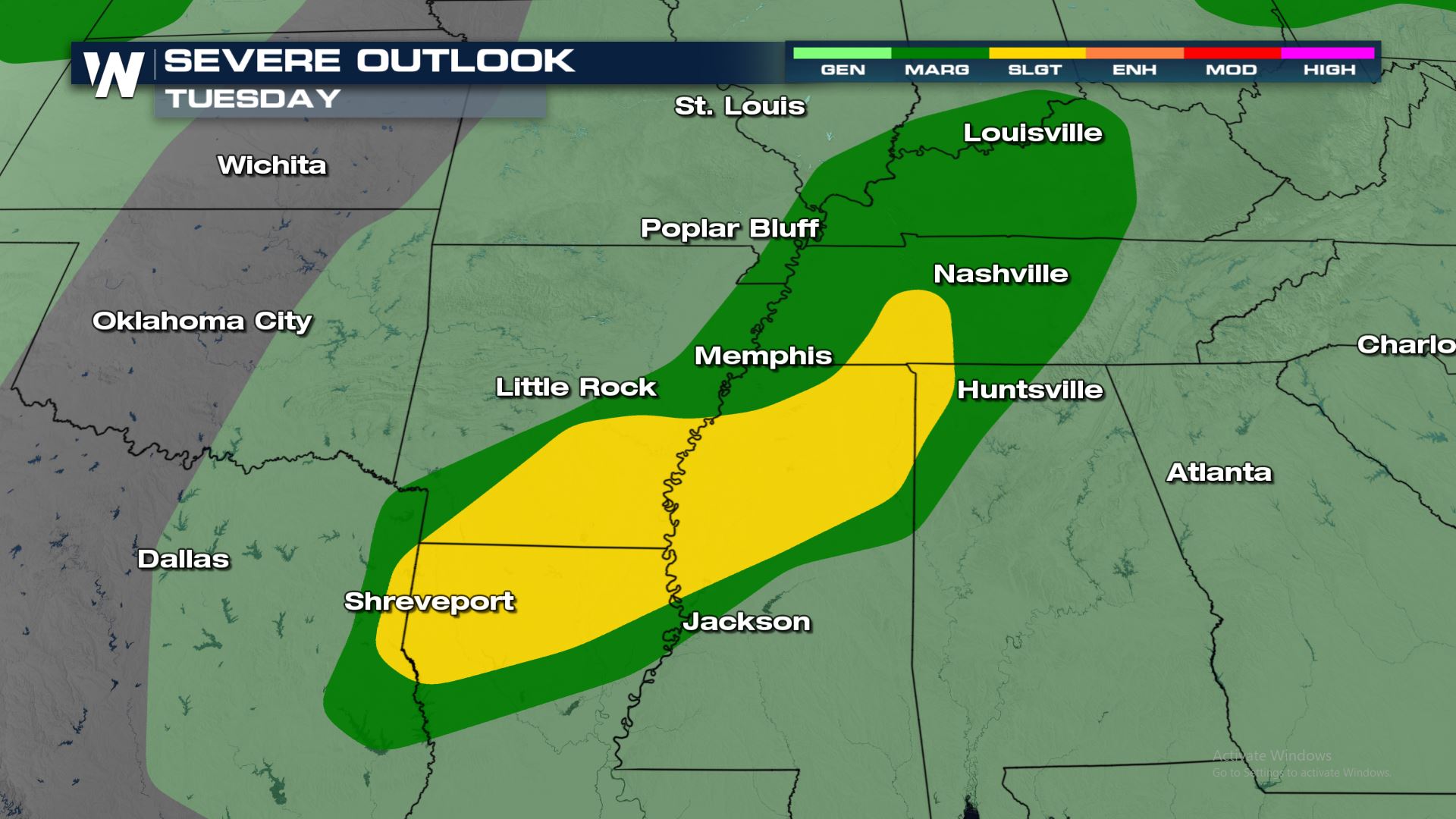 Severe Risks
The main weather threat today will be damaging winds over 58 mph. The hail and tornado threat are very low with today's particular set-up.

Forecast
Storms will be pushing through these areas all morning and into the afternoon.  Once the sun goes down the severe risk will begin to diminish.  Heavy rain could lead to some isolated areas of flash flooding too.  Definitely need to be weather aware for this region.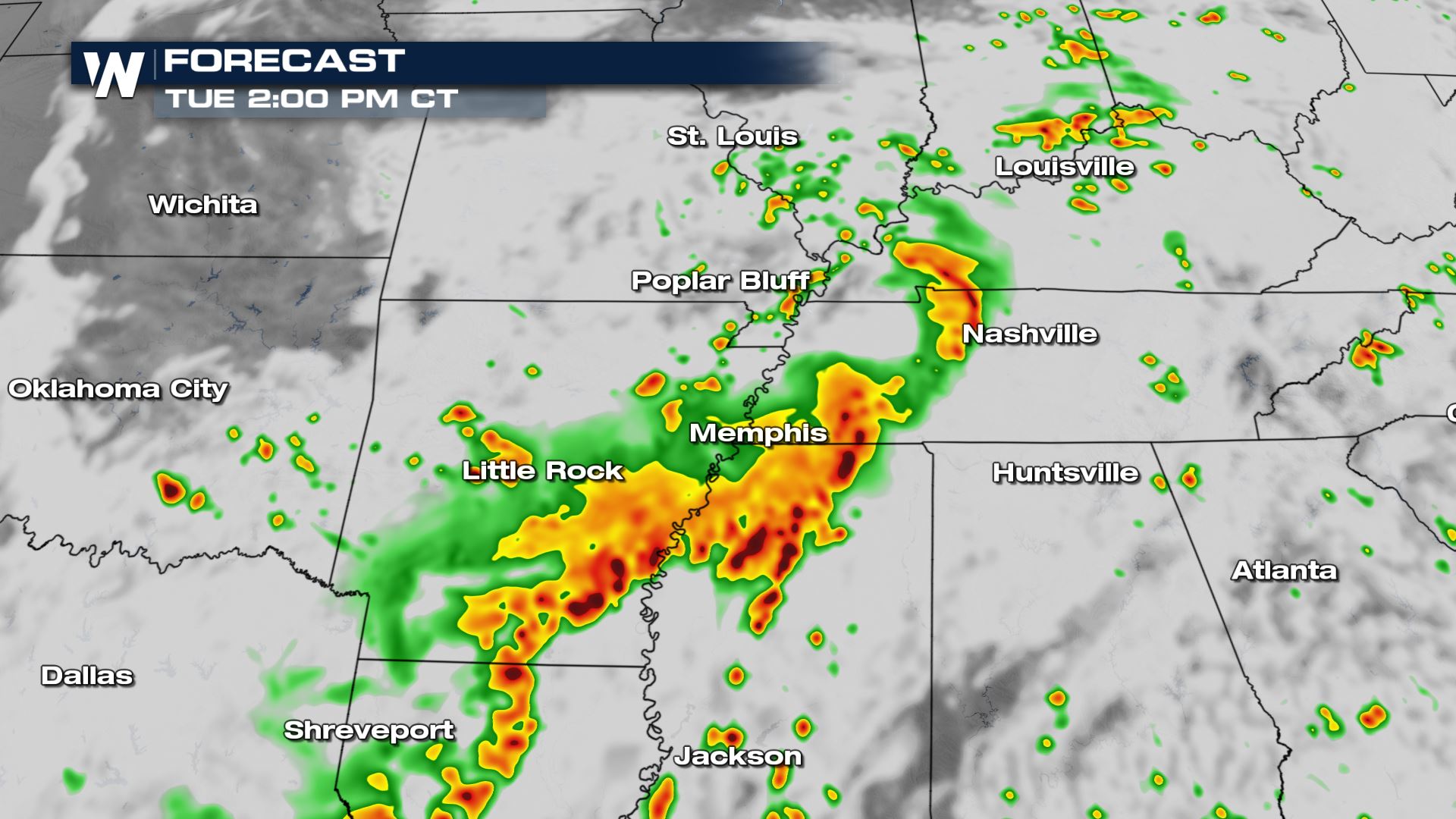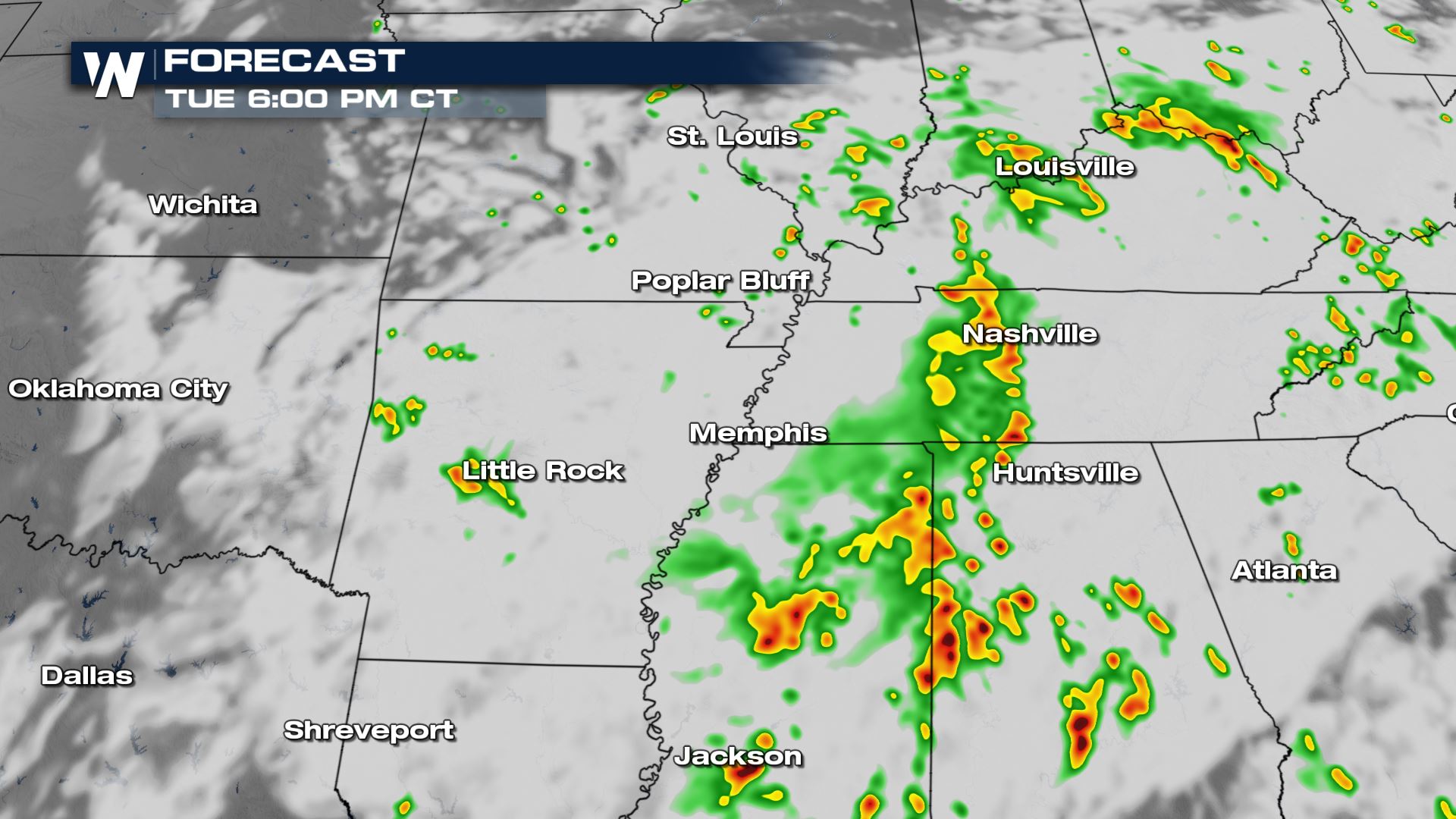 Keep checking with WeatherNation for more updates on today's severe weather risk.