Sunday Severe Outlook
The Storm Prediction Center has issued an enhanced risk for severe weather into Monday morning. This is a level 3 on a scale of 1 to 5 for severe weather. The greatest risk for severe weather continues across portions of the Ozarks and through the Lower Mississippi River Valley. We have already had confirmed tornadoes out of these storms today.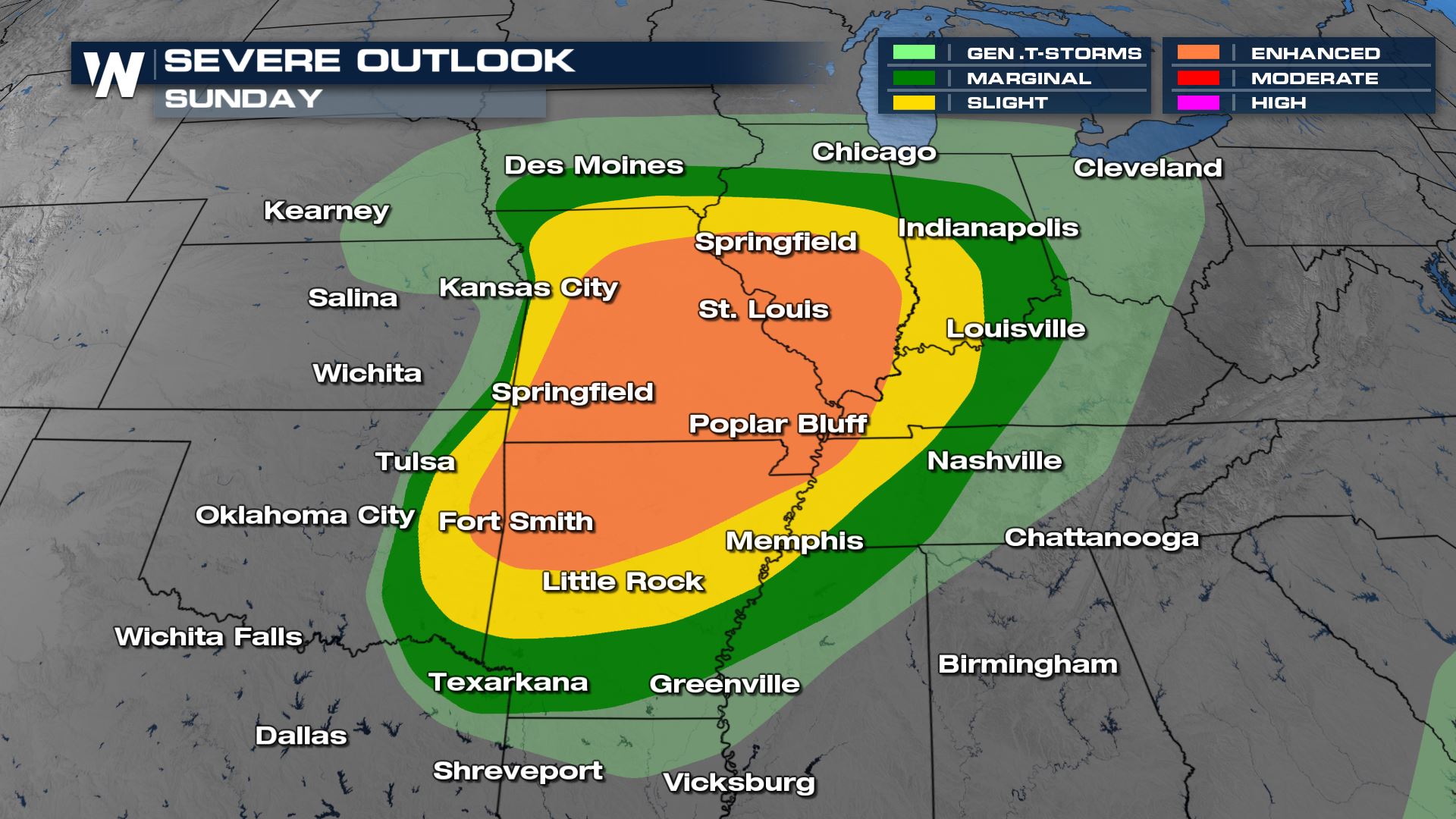 Watch as this tornado near Polo, Missouri made it way through Sunday afternoon. [embed]https://twitter.com/WeatherNation/status/1452389879632048130?s=20[/embed]
Severe Risks
Tornado
There could be some strong tornado formation for areas of Missouri, Illinois and Arkansas through tonight.  A tornado threat like this means you will need to have a severe plan in place in case you have to take cover.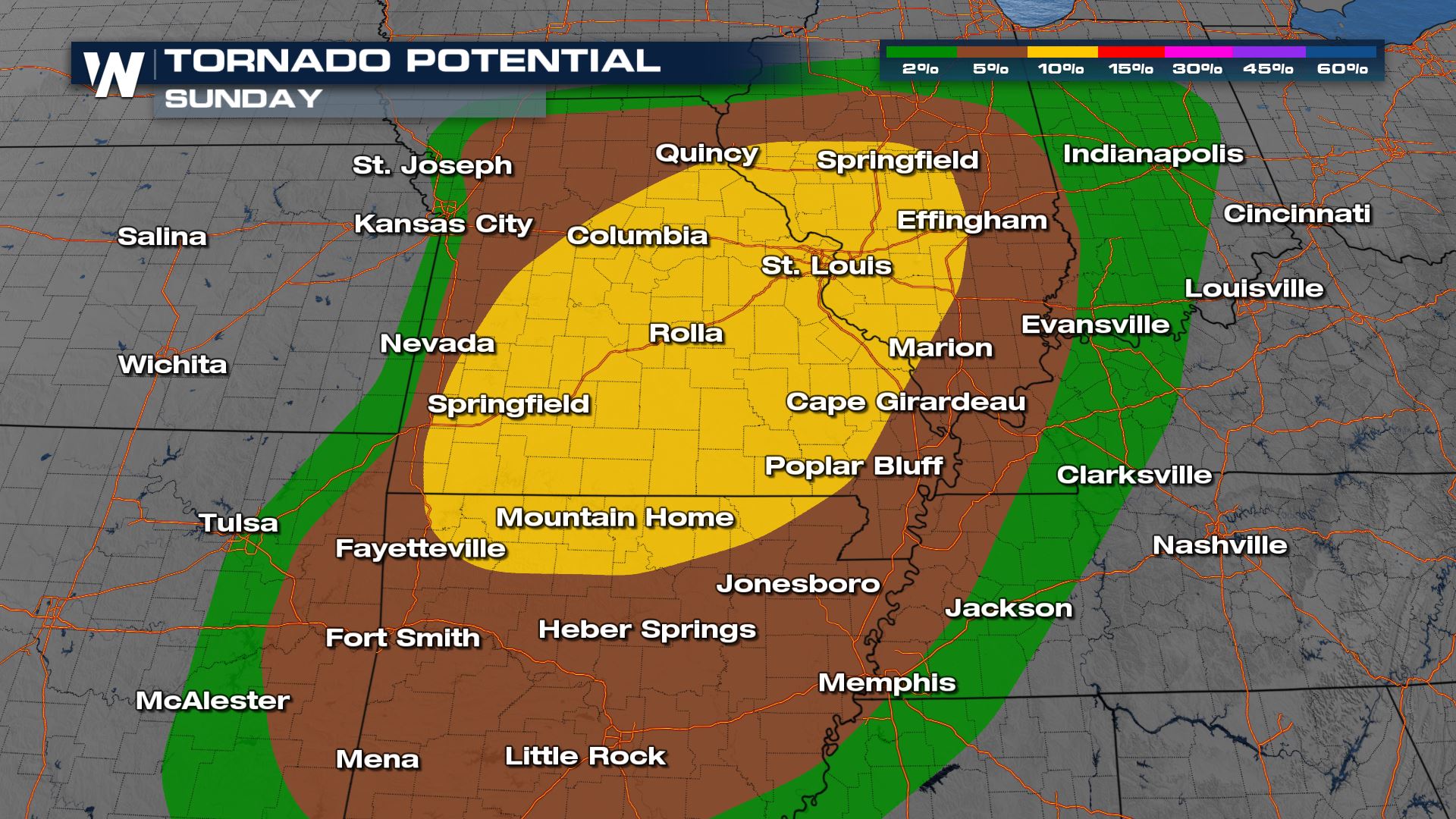 EF2 or stronger tornadoes will be possible for cities like St. Louis and Fayetteville.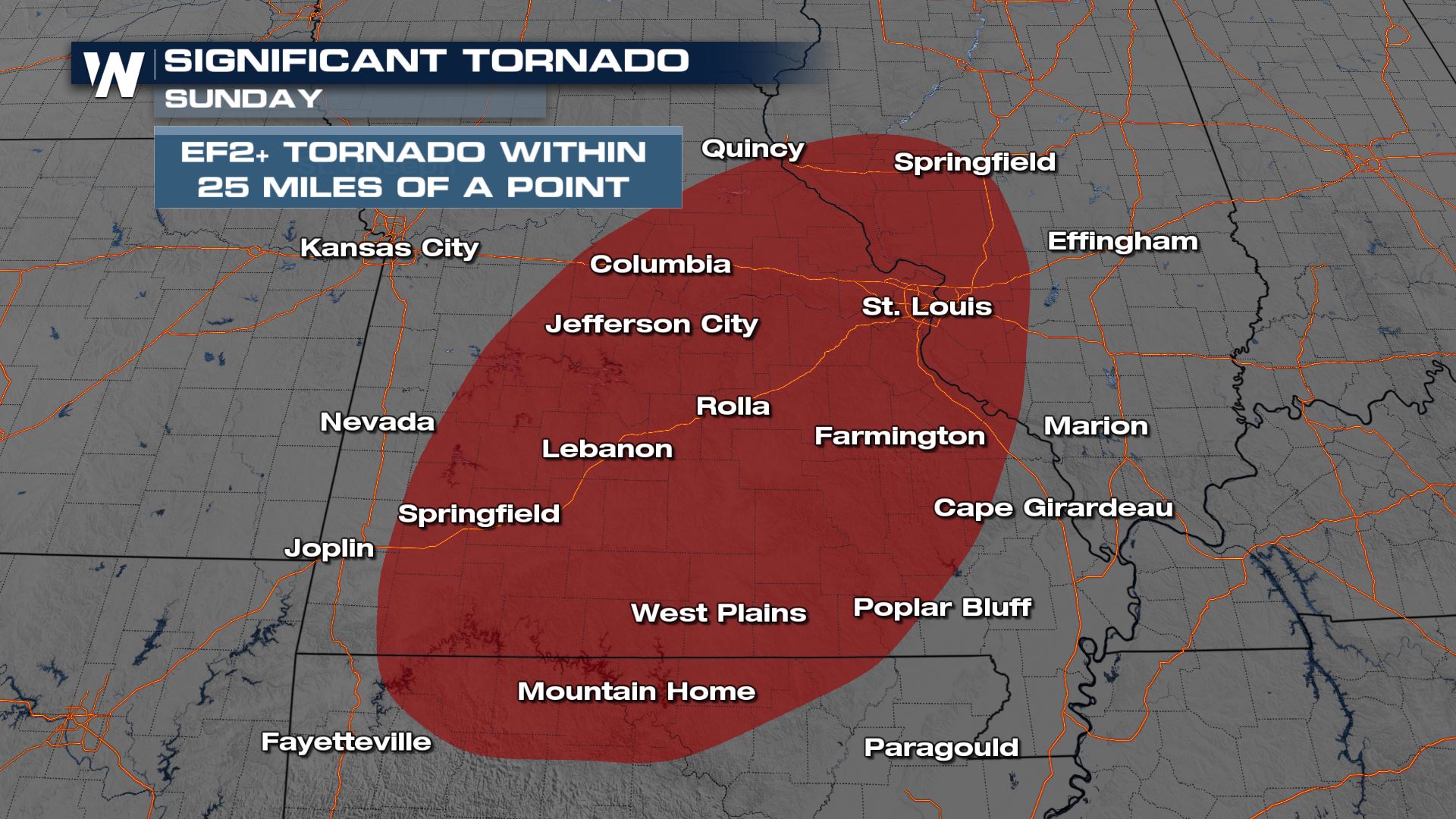 Damaging Winds
Wind damage will be likely for these areas as well and a chance for wind gusts over 70 mph will be likely.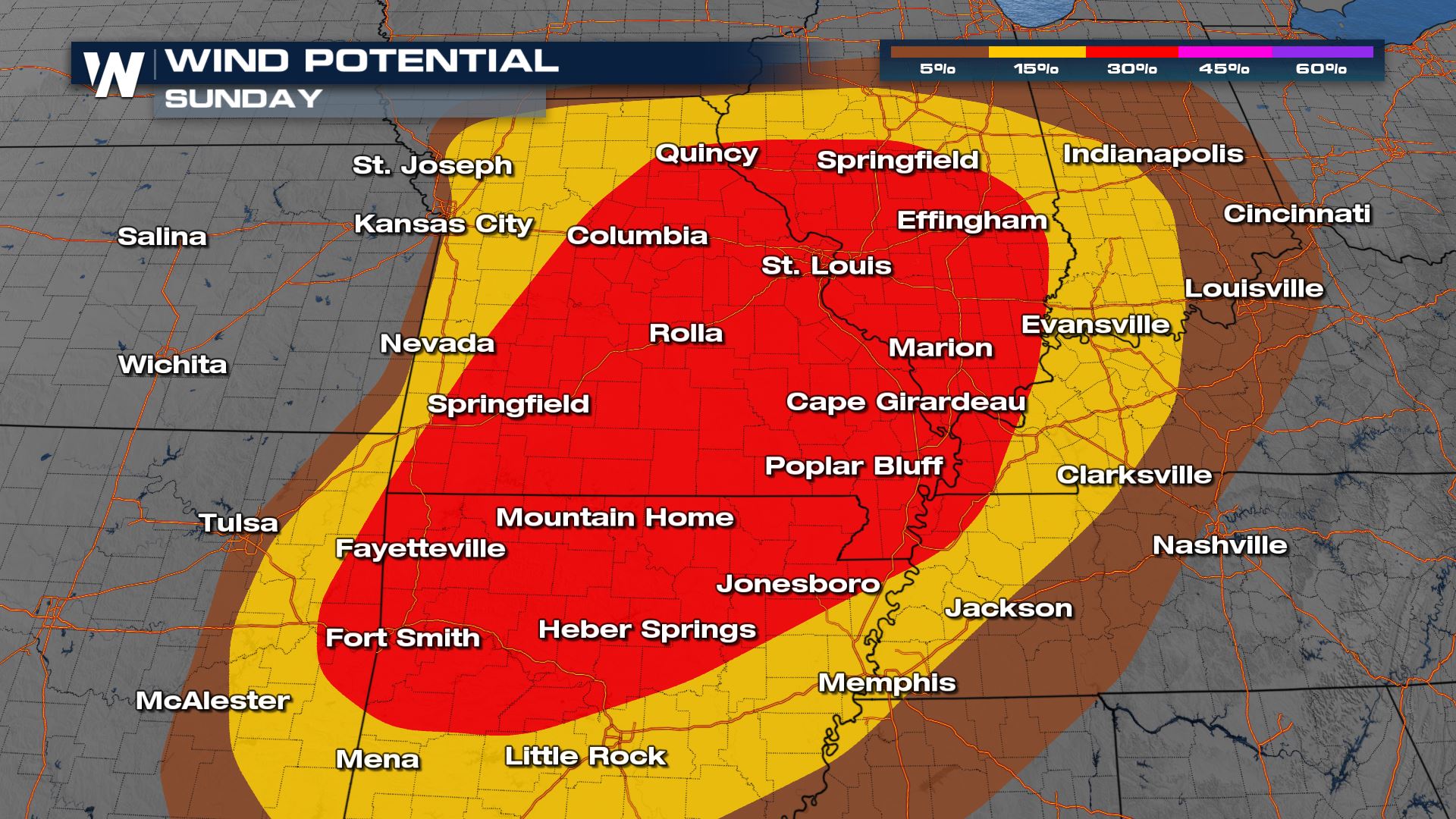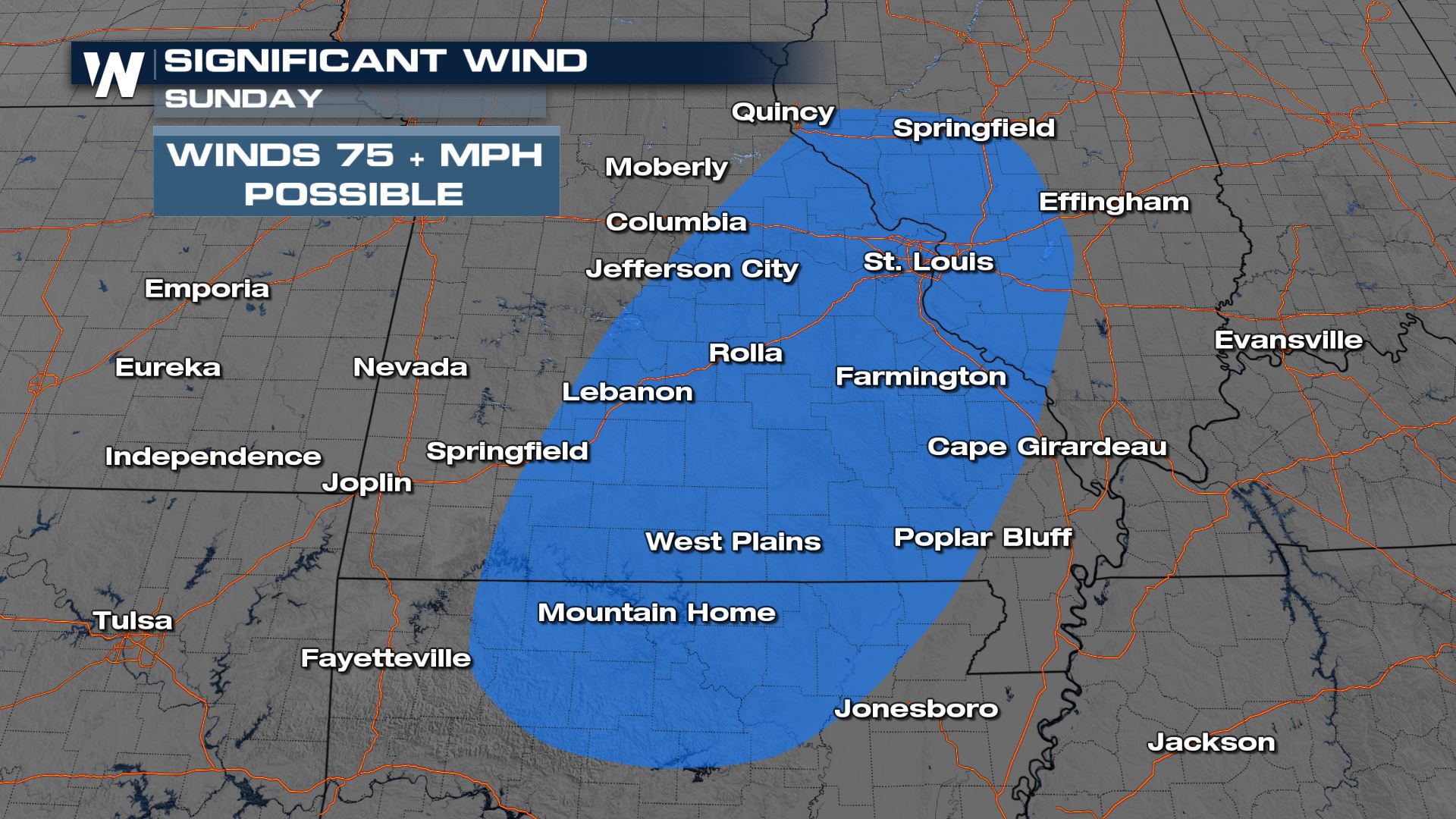 Hail
The threat for large hail will also be possible in these storms overnight.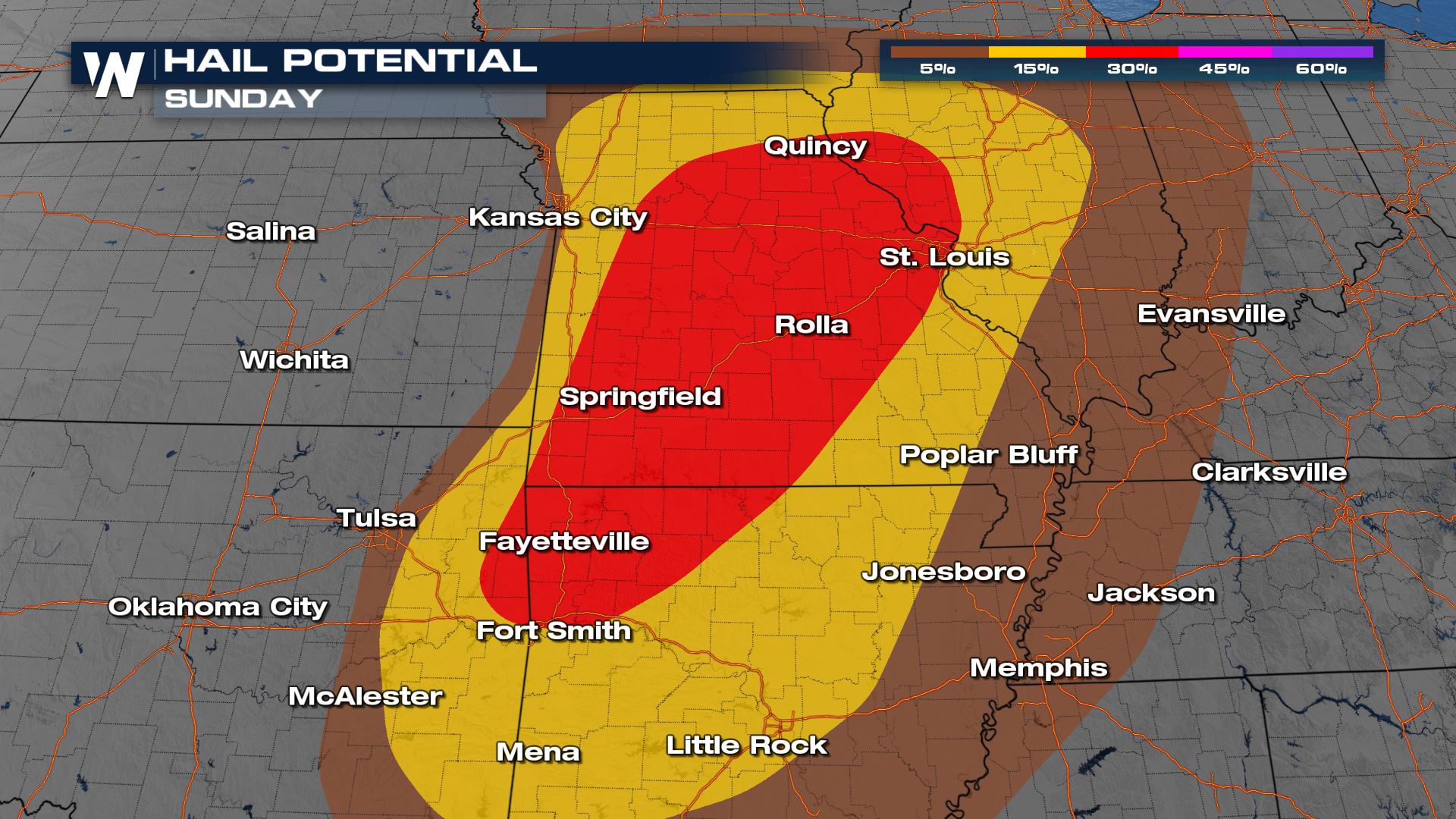 Forecast
The latest timing for the rest of Sunday's storms continue for areas of the Mississippi River Valley. Through the overnight hours, storms will organize and become more linear and less discrete.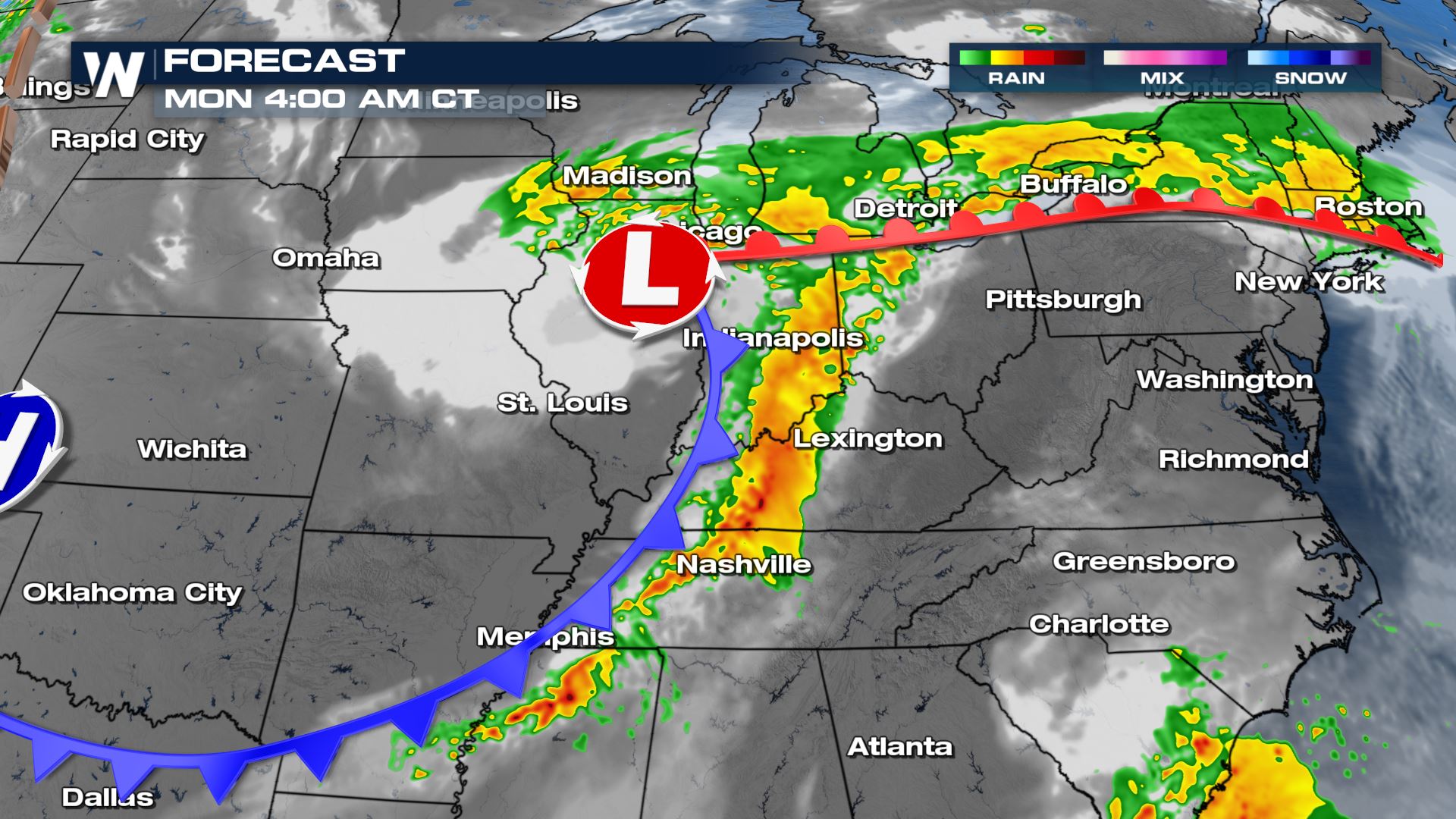 Rainfall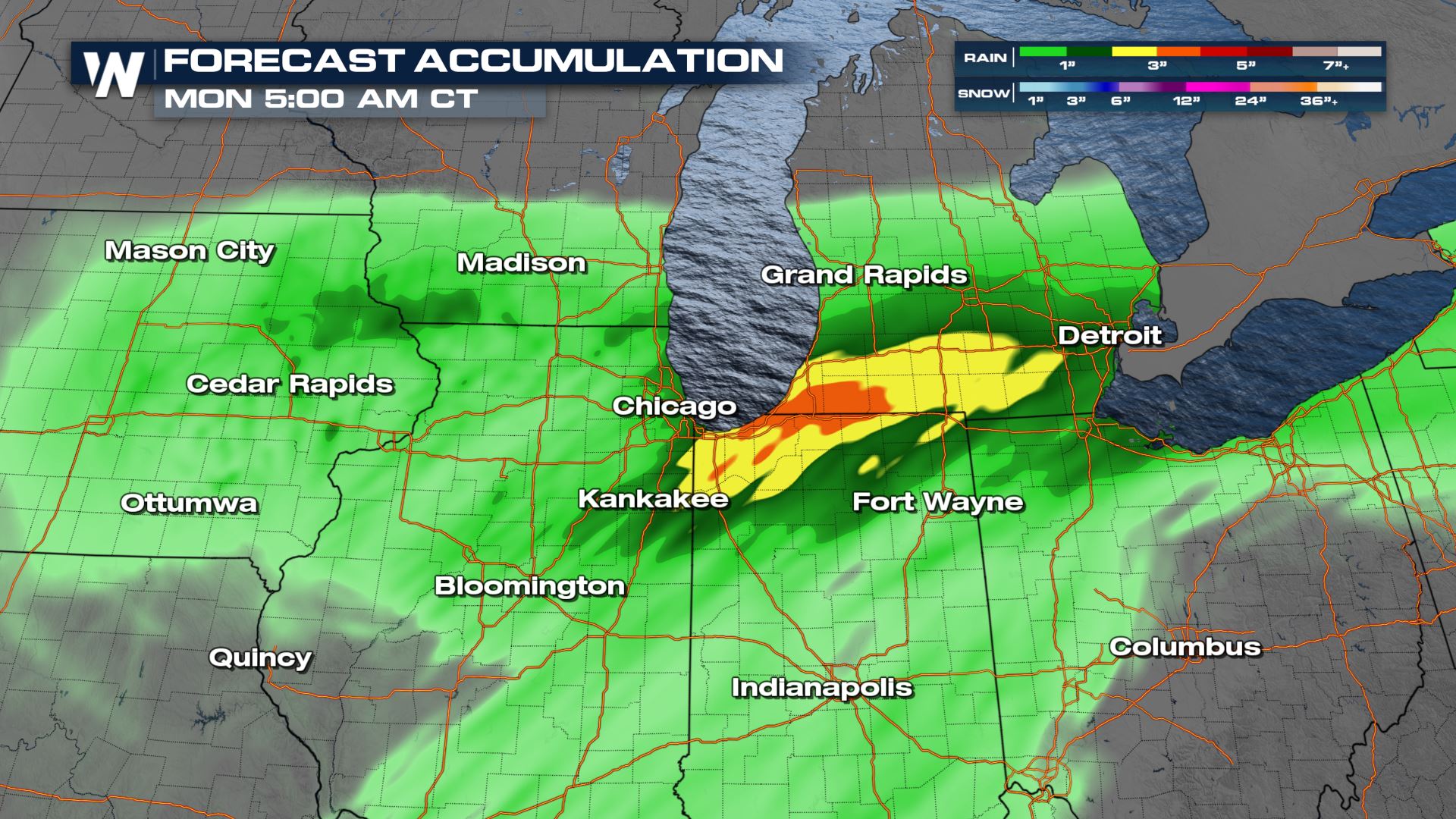 Another severe threat will be the flooding rains. Areas of Illinois and Indiana could see over 4 inches of rainfall. You can catch the Central Regional Forecast at :30 past the hour, every hour for these details along with the rest of the top weather headlines.