Severe storms and even a tornado have been impacting portions of the Southeast and Mid-Atlantic over the last several days. Energy from an upper-level trough continues to move east and will head offshore into the weekend, but first, lingering energy around the trough will keep a chance for severe storms around on Friday. Numerous reports of wind damage and flash flooding were relayed by the Storm Prediction Center through Thursday and Friday.
Severe Outlook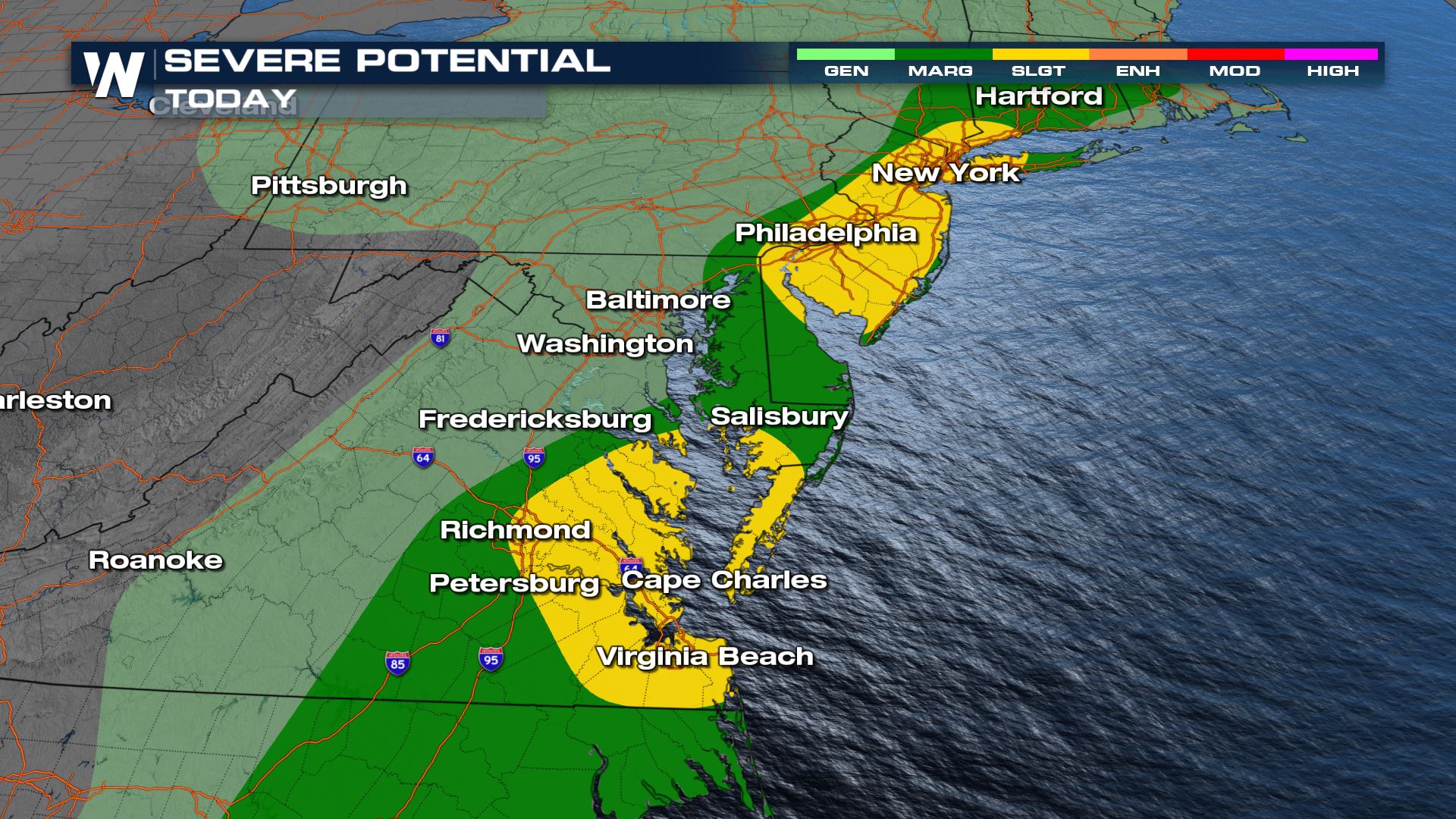 Lingering energy around the base of the trough will provide enough lift to create the potential for a few severe storms on Friday. There is a slight risk (level 2 out of 5) for the Chesapeake Bay area and greater I-95 corridor from Wilmington, DE to New York city, mainly for the concern of wind. However, the risk area stretches from New Jersey to Georgia, with gusty winds and small hail possible.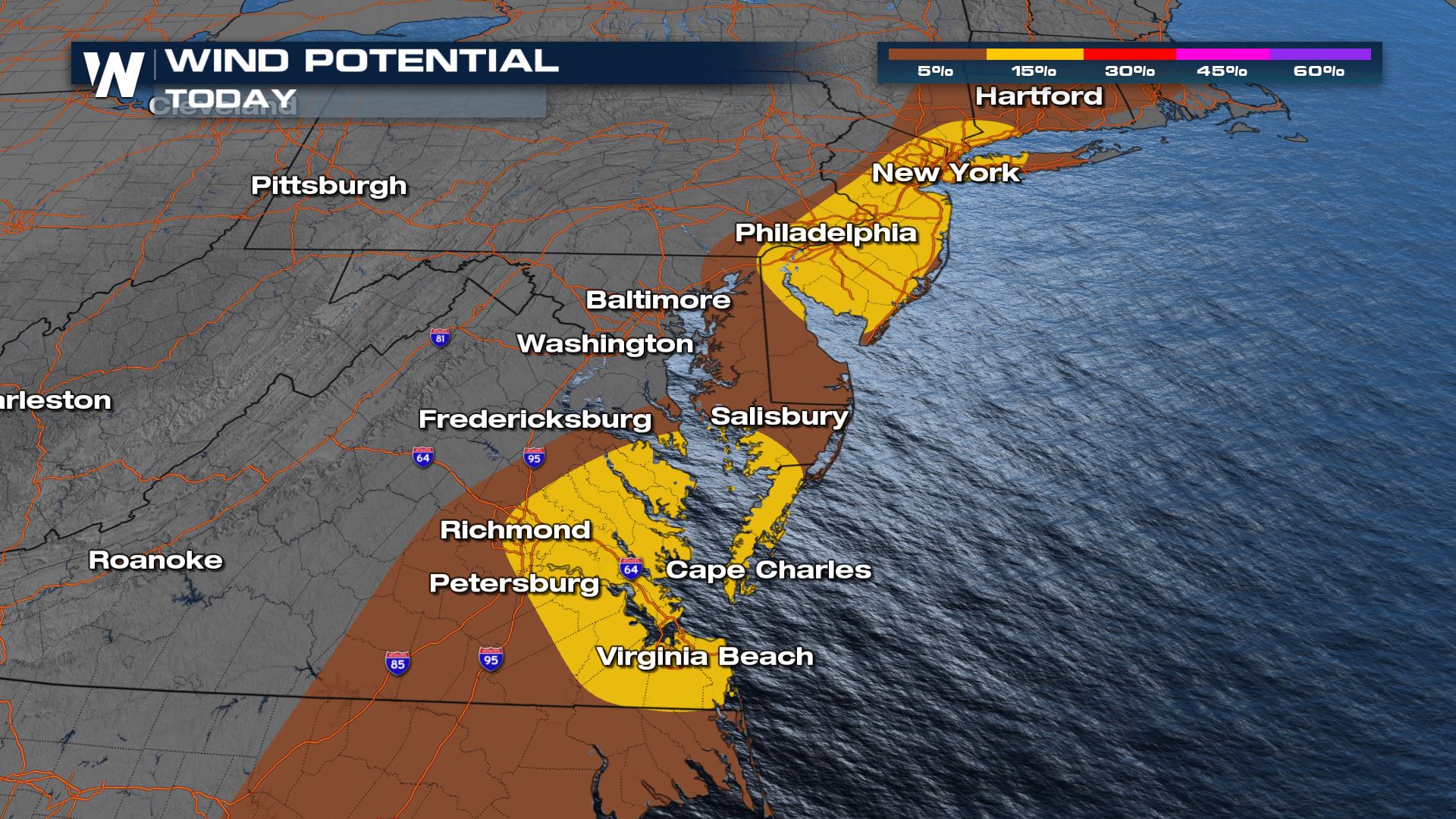 Forecast
Most of the storms will move offshore by late Friday night, though an isolated strong storm or two can't be ruled out into Georgia or South Carolina.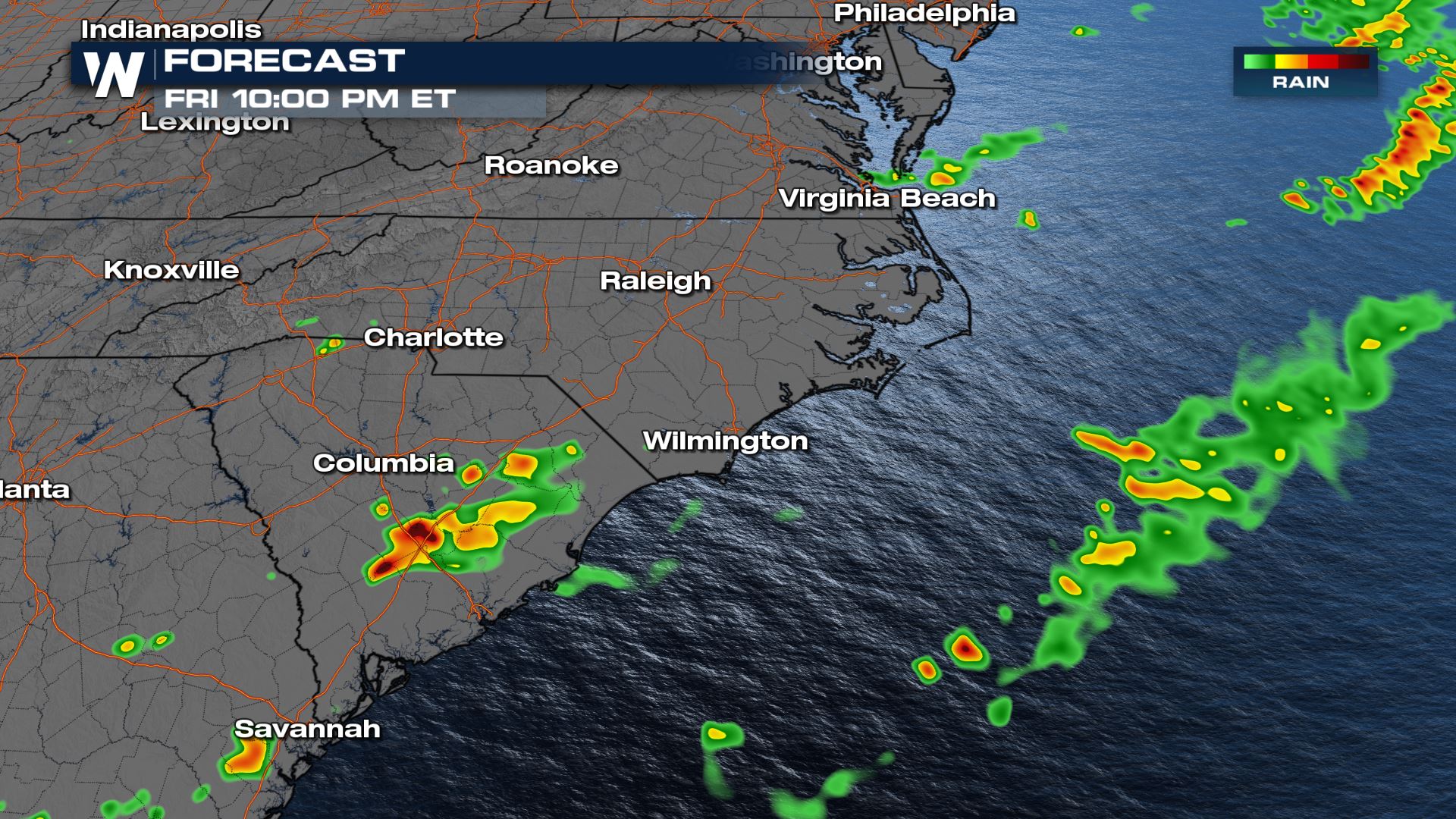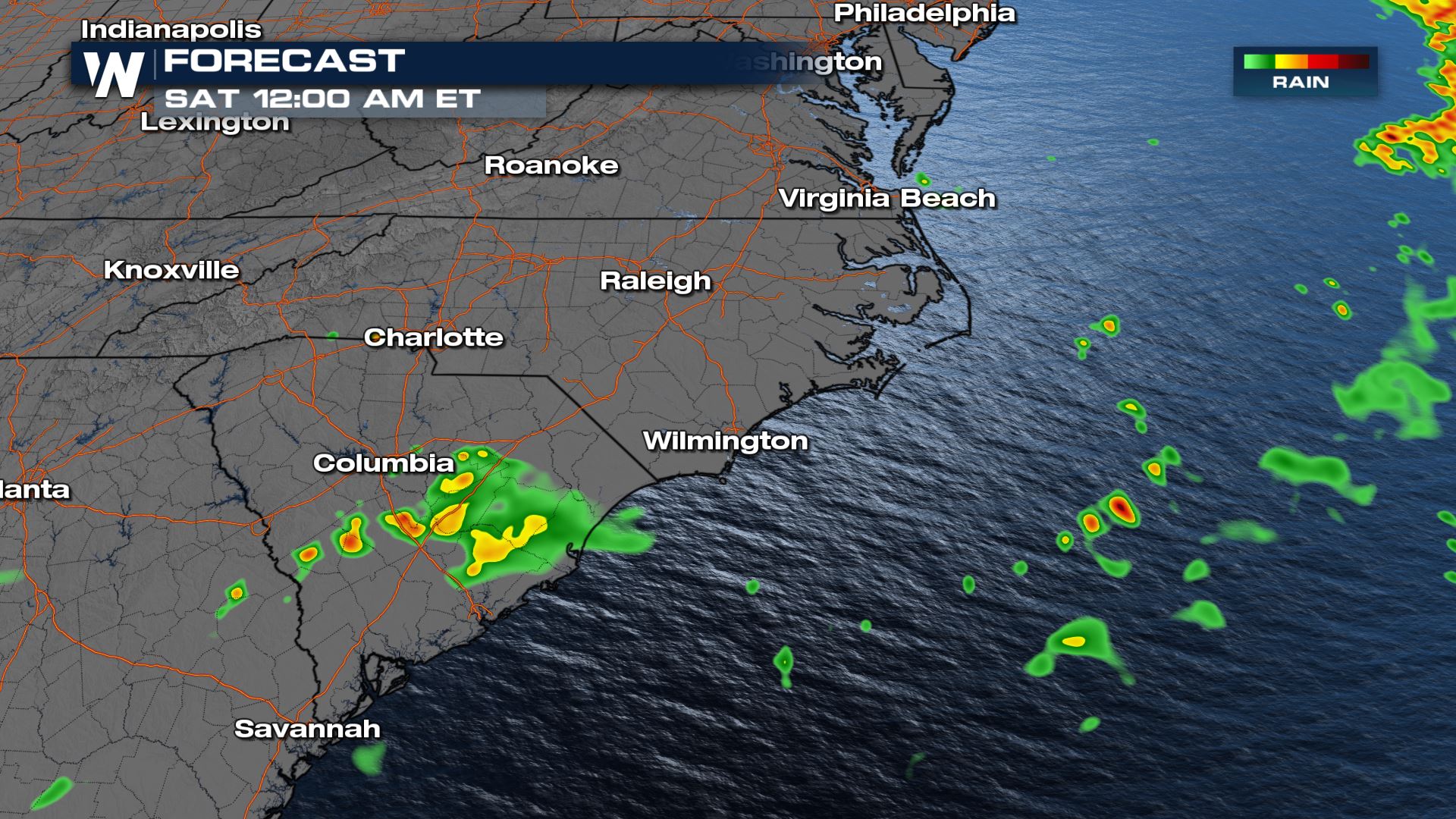 Accumulation
Heavy rain led to numerous flooding issues across the Carolinas and Mid-Atlantic Wednesday and Thursday. Heavy downpours could still present a threat for flash flooding on Friday. A marginal risk for excessive rain has been issued from Maryland to Georgia, mainly along the coast.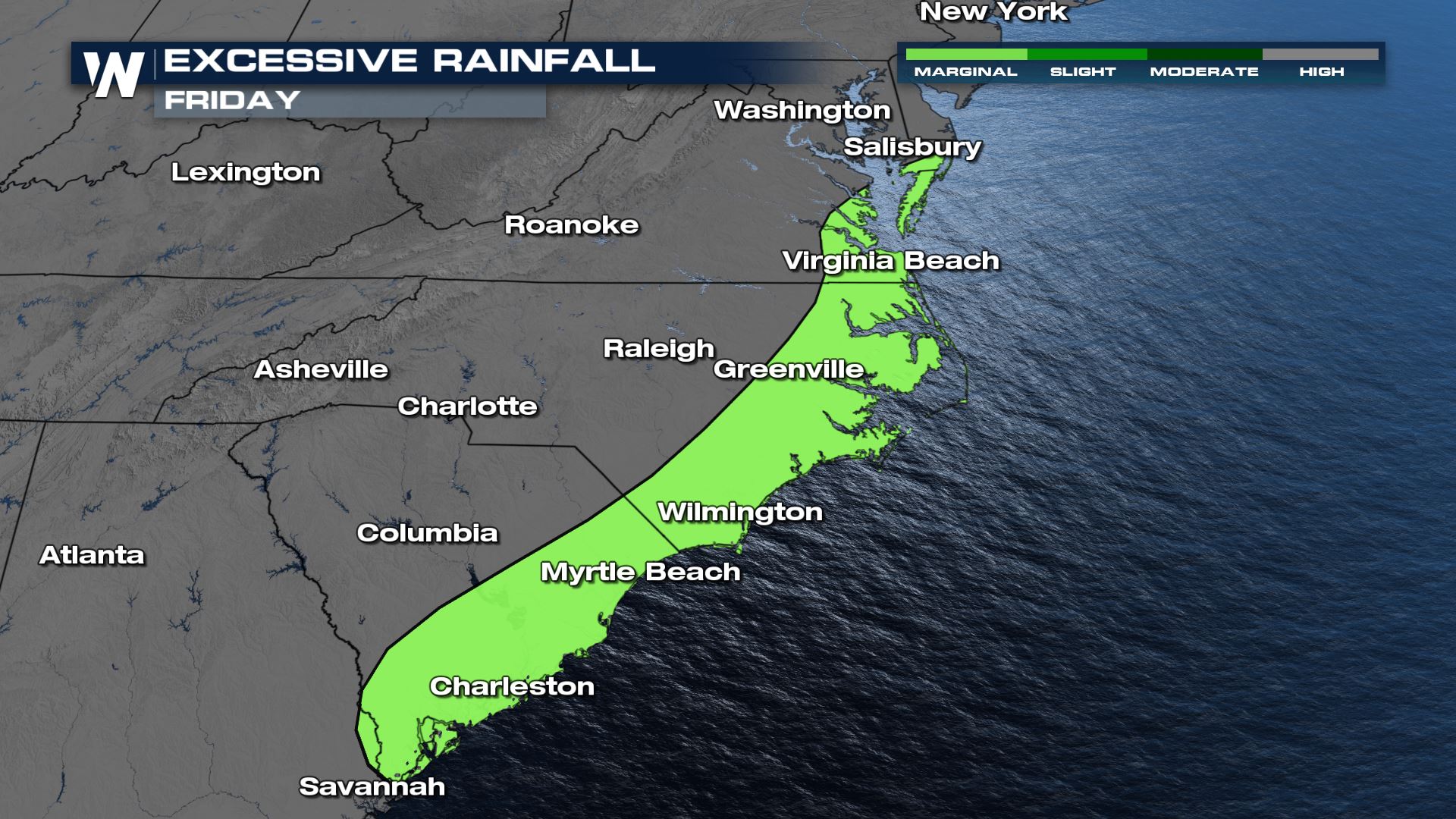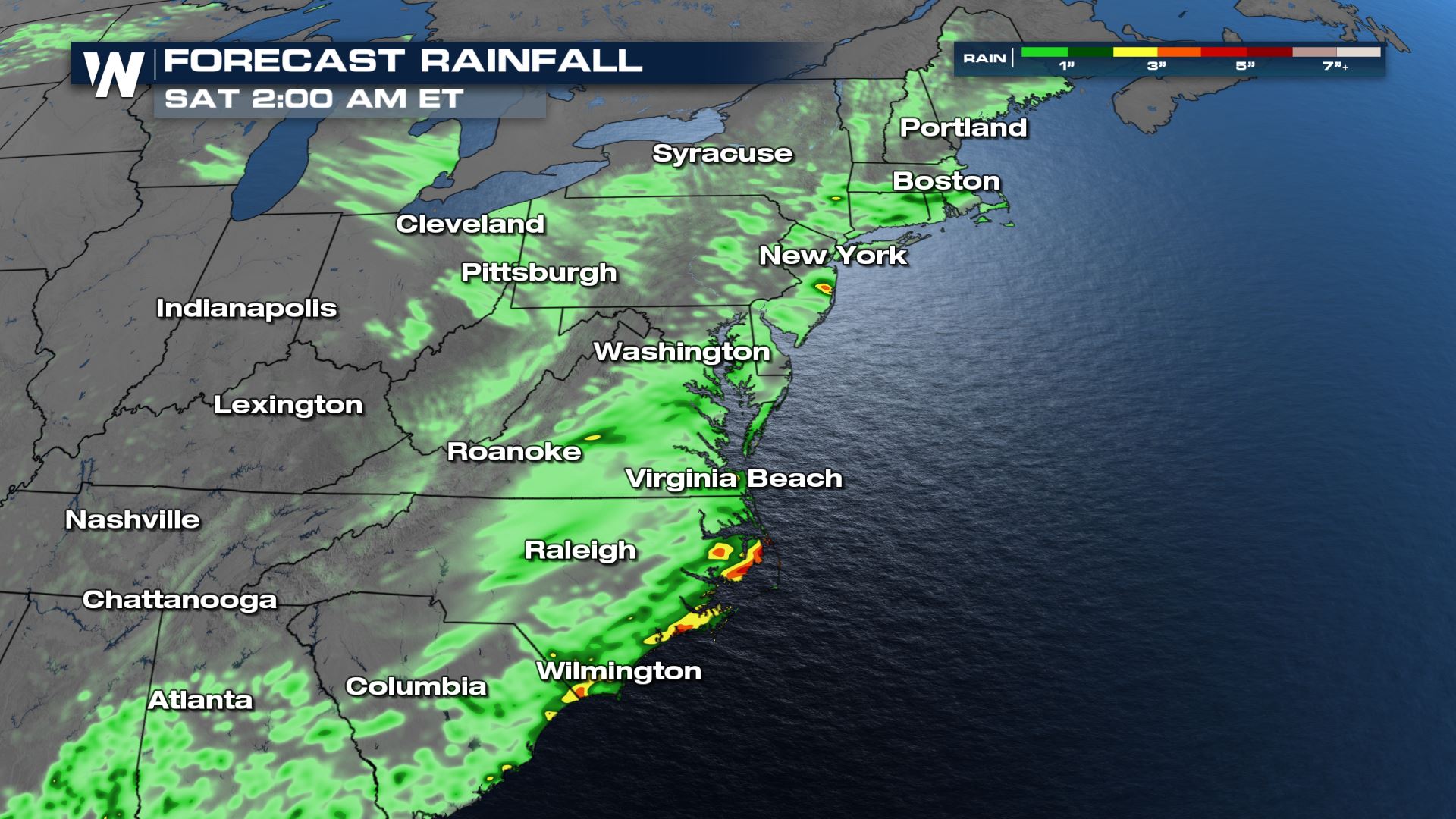 More updates can always be found on WeatherNation.  It's so easy to stream our severe coverage...Here's how-------->
Stream WeatherNation