An upper-level low pressure system moving East across the southern U.S. will bring increasing showers and storms to the plains of Oklahoma and Texas today.  Some storms could be severe with a risk of large hail and damaging winds. Here is the latest severe forecast!
Severe Outlook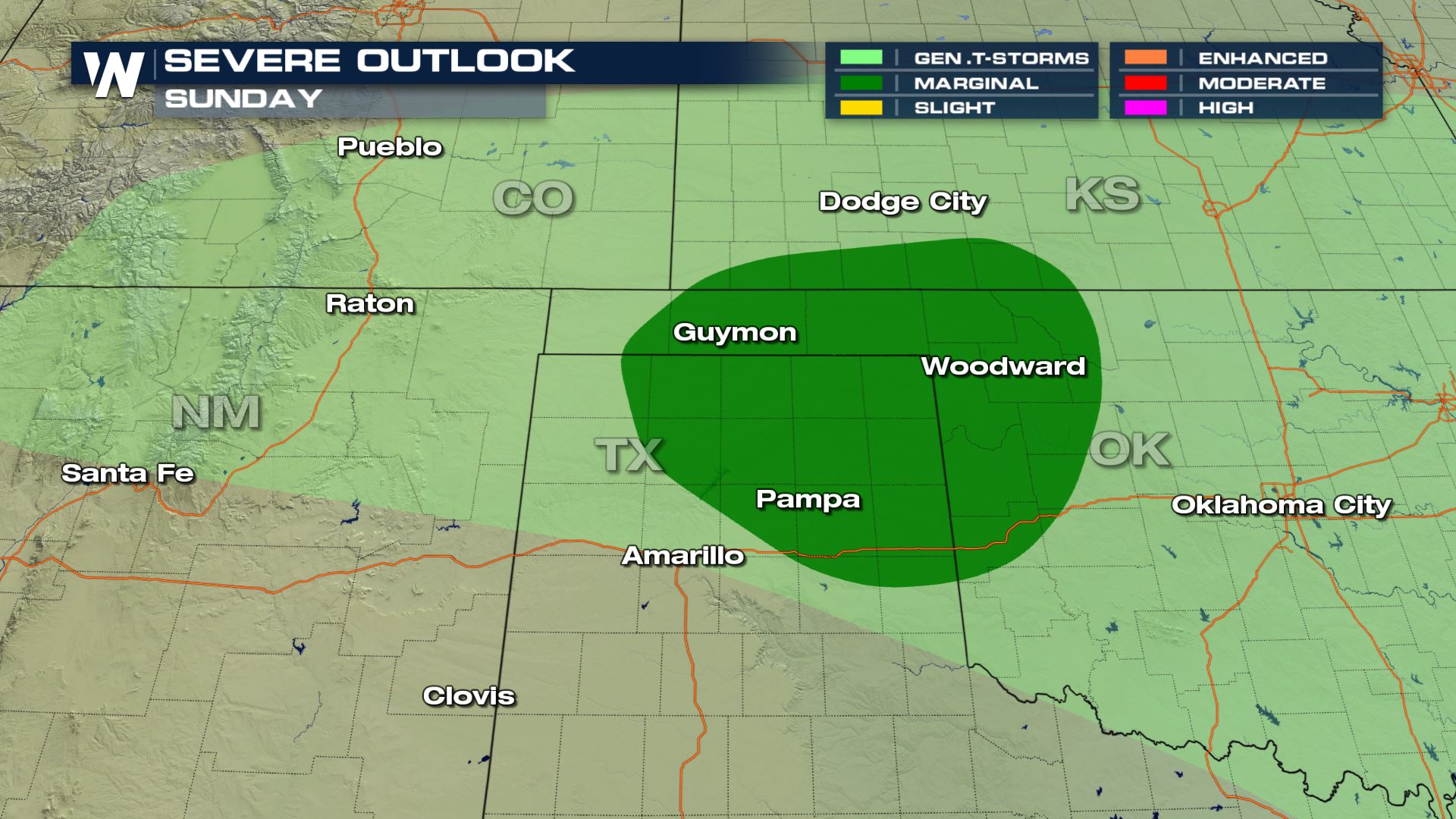 A Marginal risk has been issued for areas of Texas, Oklahoma and Kansas for this afternoon and evening.  Cities like Guymon and Pampa need to monitor today's risk.
Severe Risks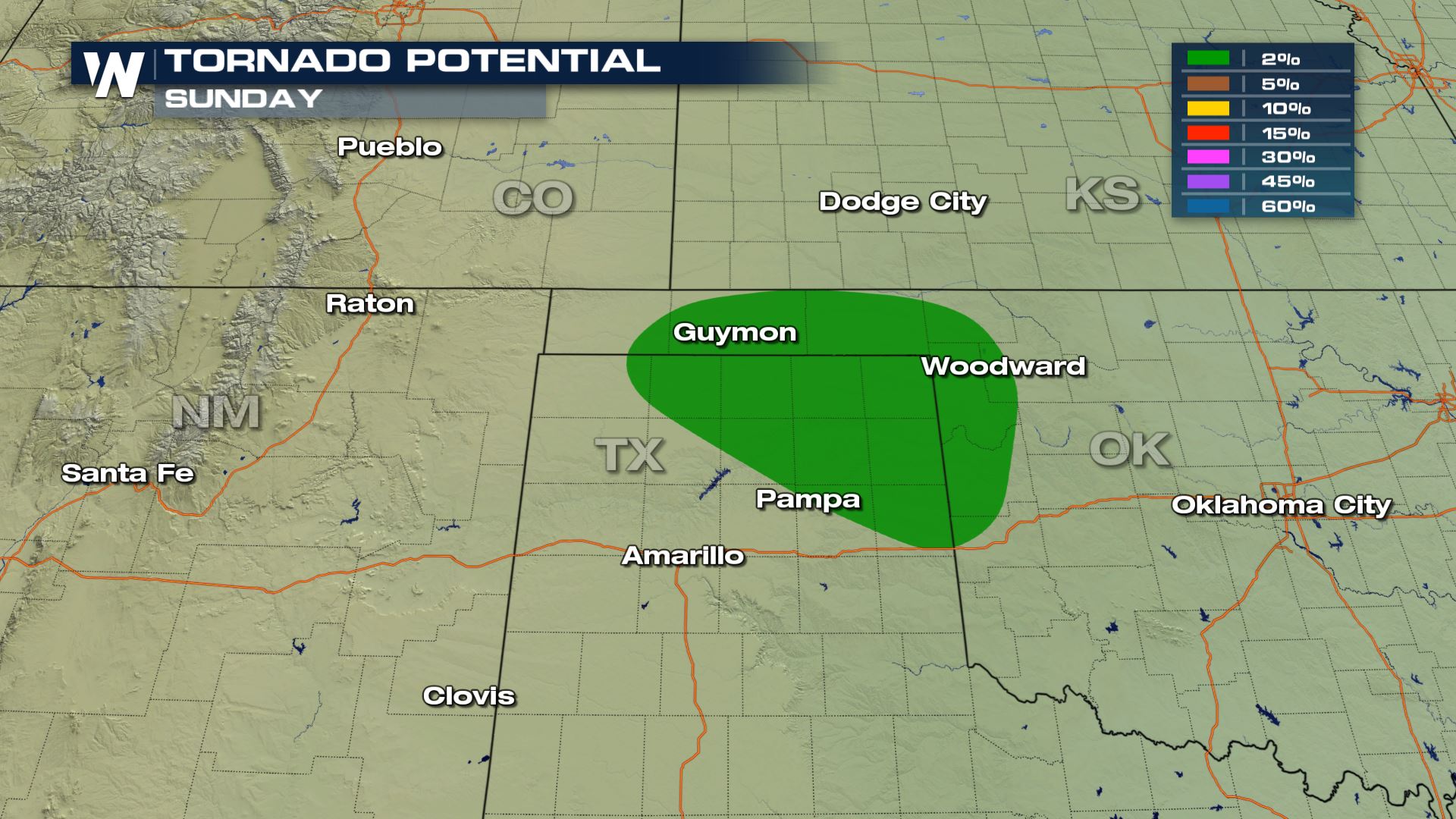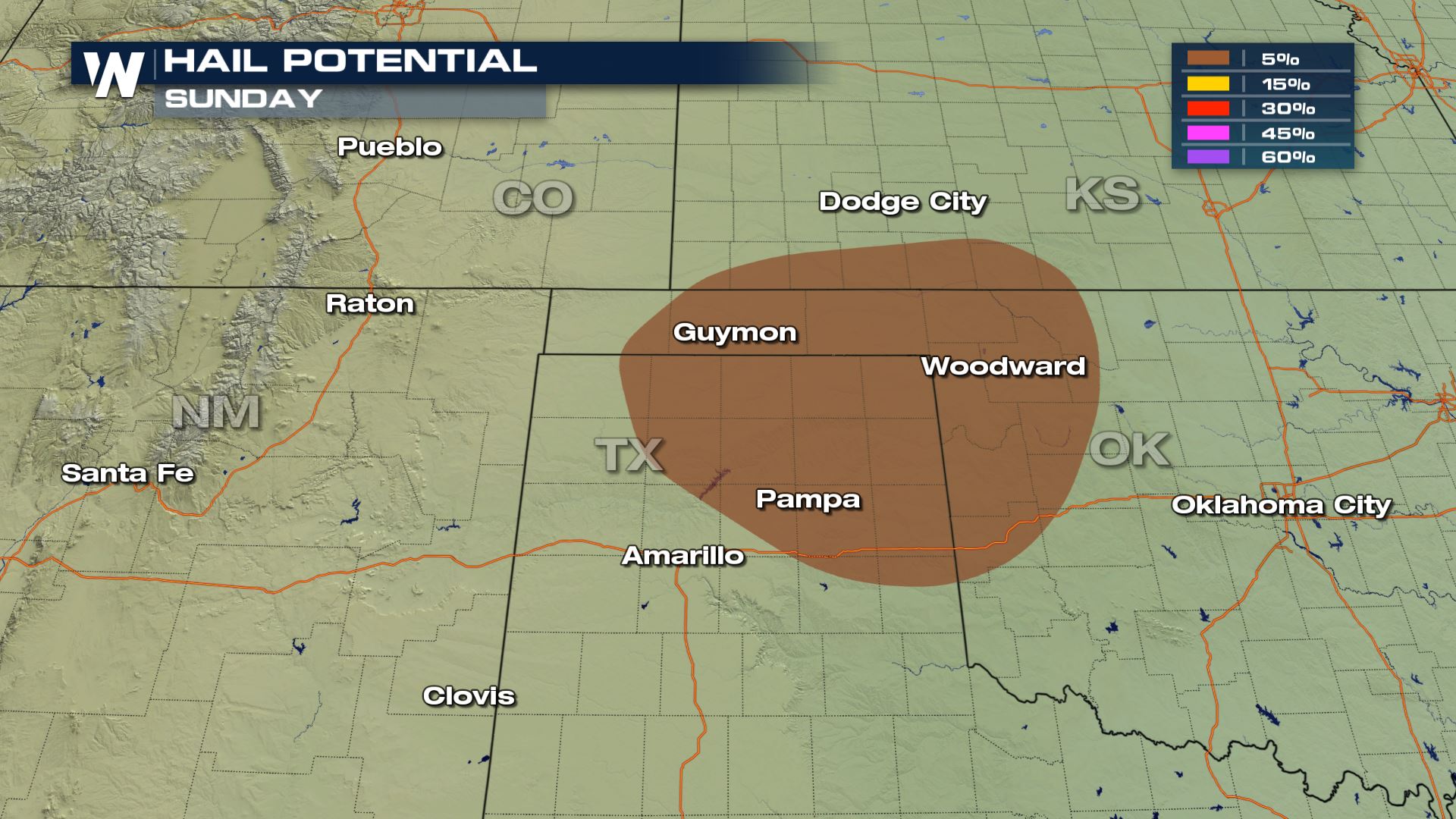 Large hail and isolated tornadoes will be the primary weather risks today. Winds will be strong, but likely below severe weather limits.
Forecast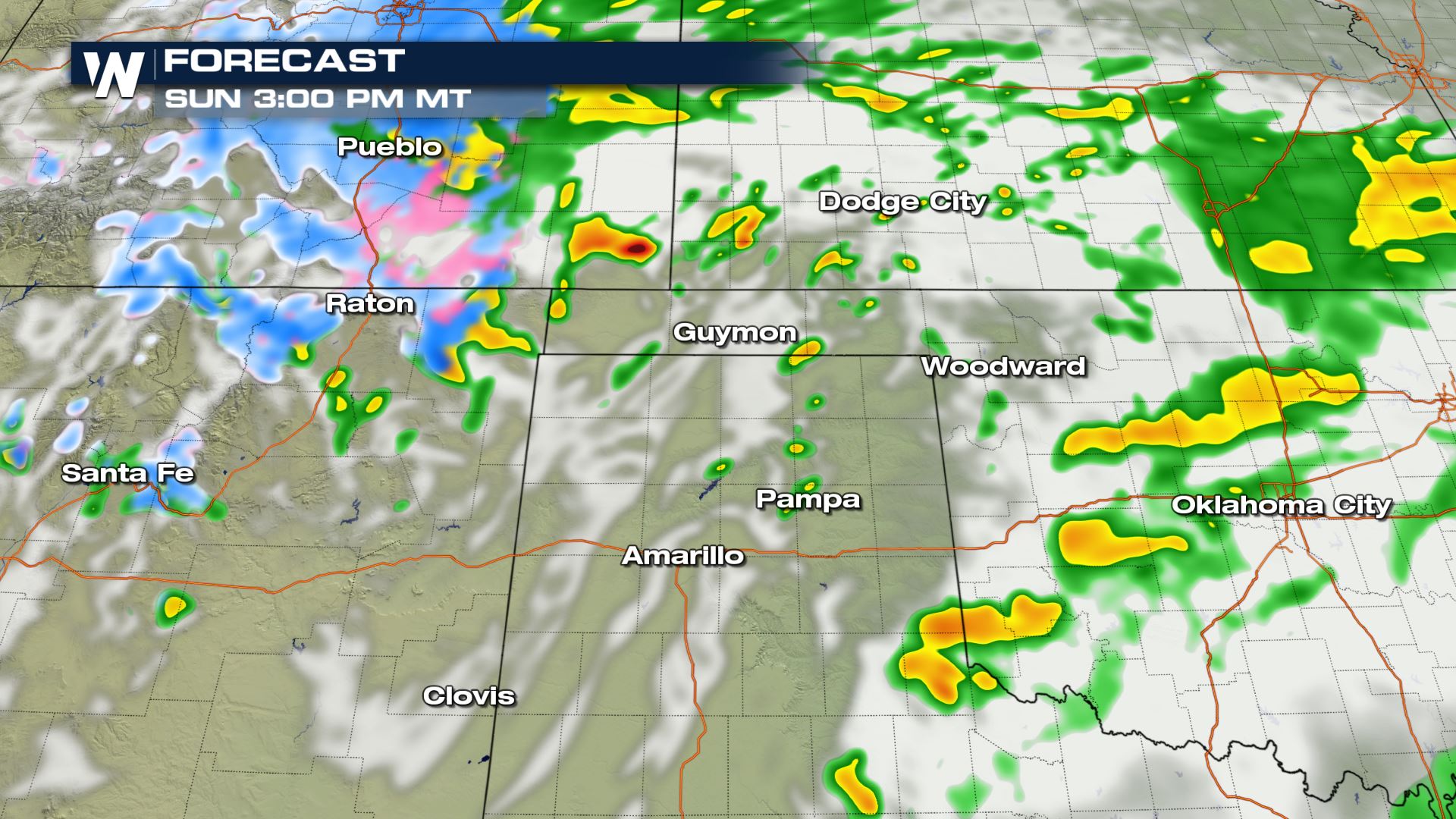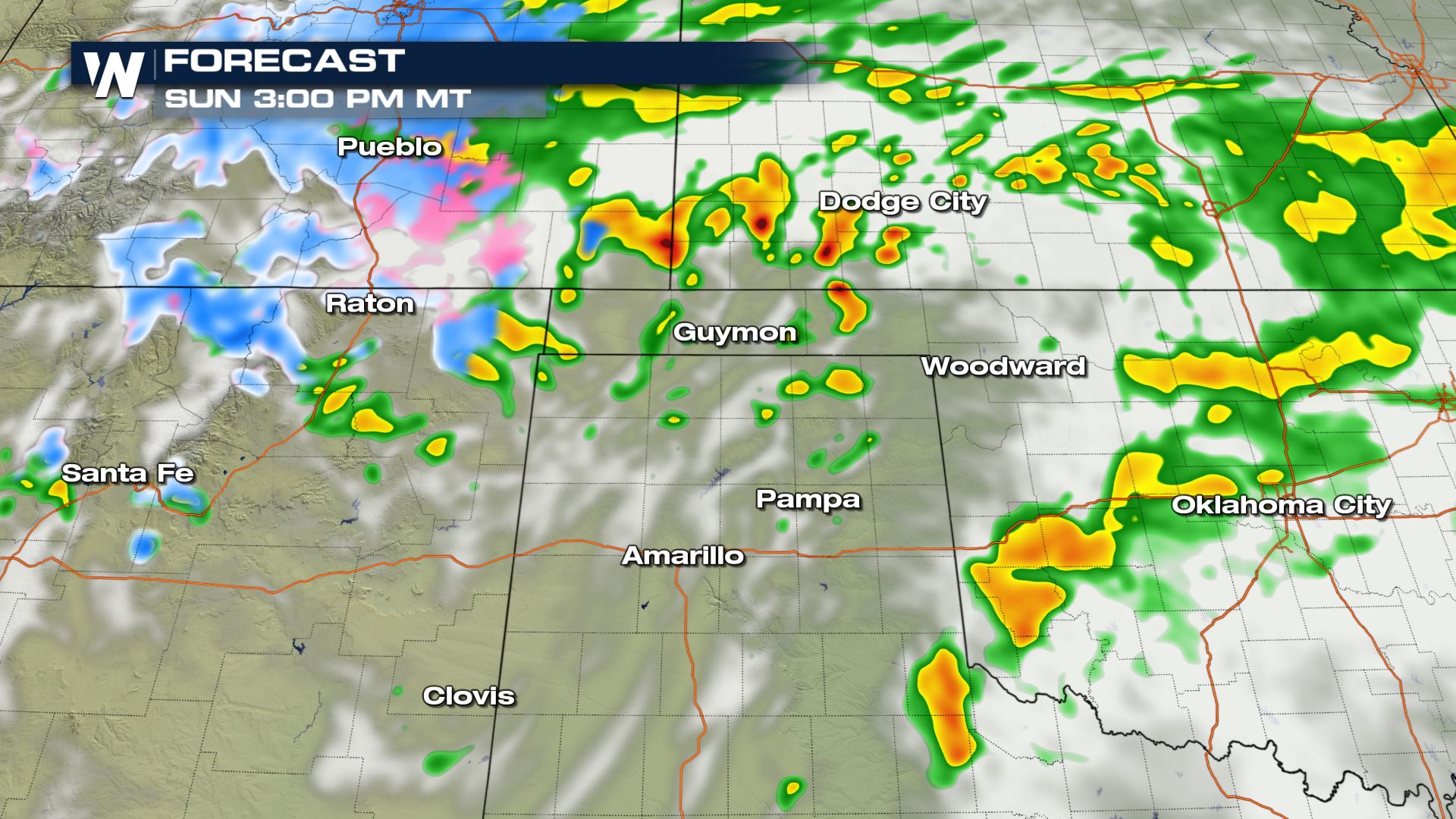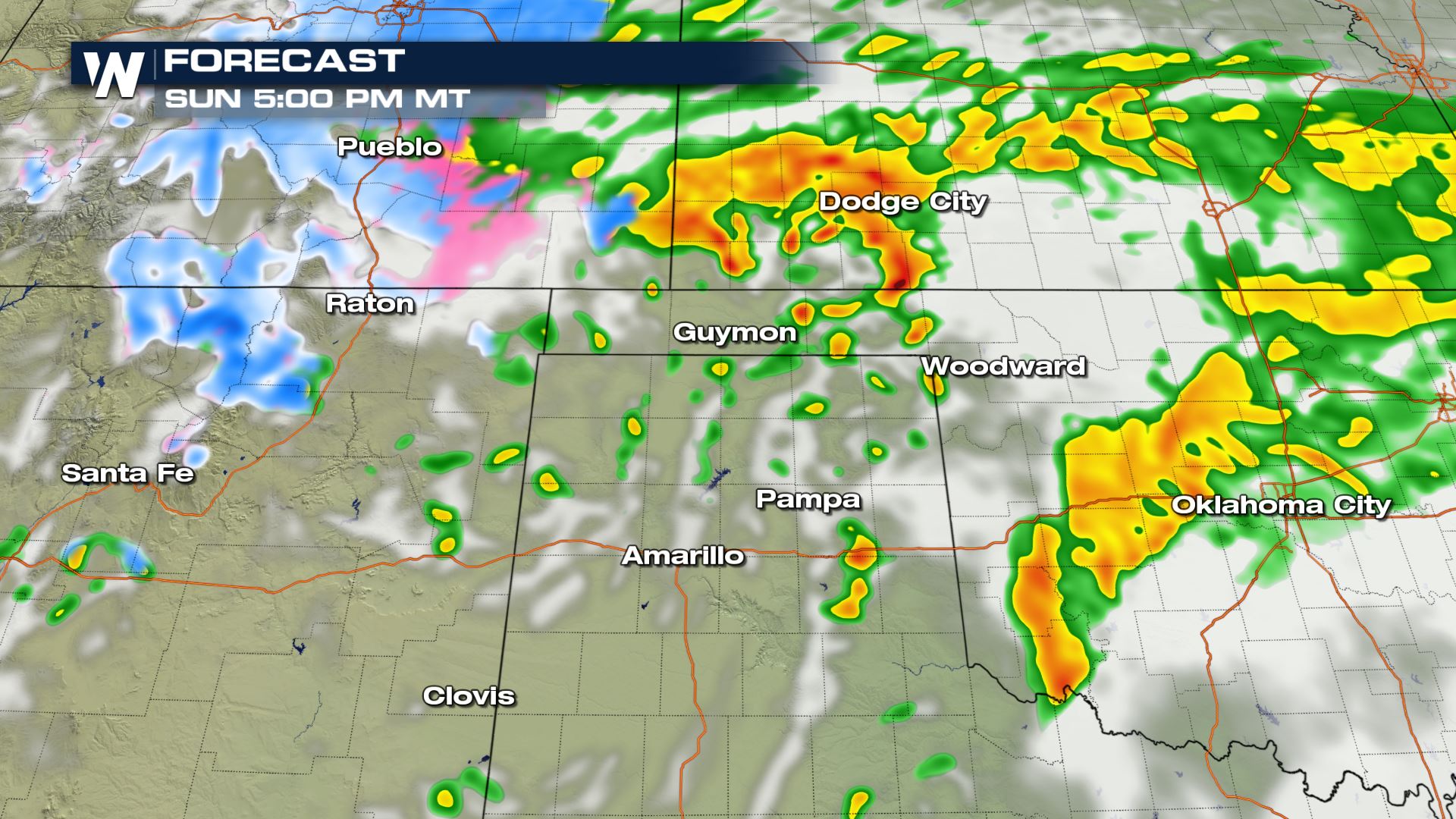 The timing of today's storms will be during the peak heating hours of the afternoon. The severe risk will be isolated, so most of the region will only see the chance for a few strong storms with gusty winds and small hail. Keep checking with WeatherNation for all the latest severe weather updates.