A system bringing heavy snow and ice to the Mid-South and the Mid-Atlantic will also bring continued severe storm chances through the Carolinas into tonight. Wind and hail will be the main threats. Here is the latest severe forecast.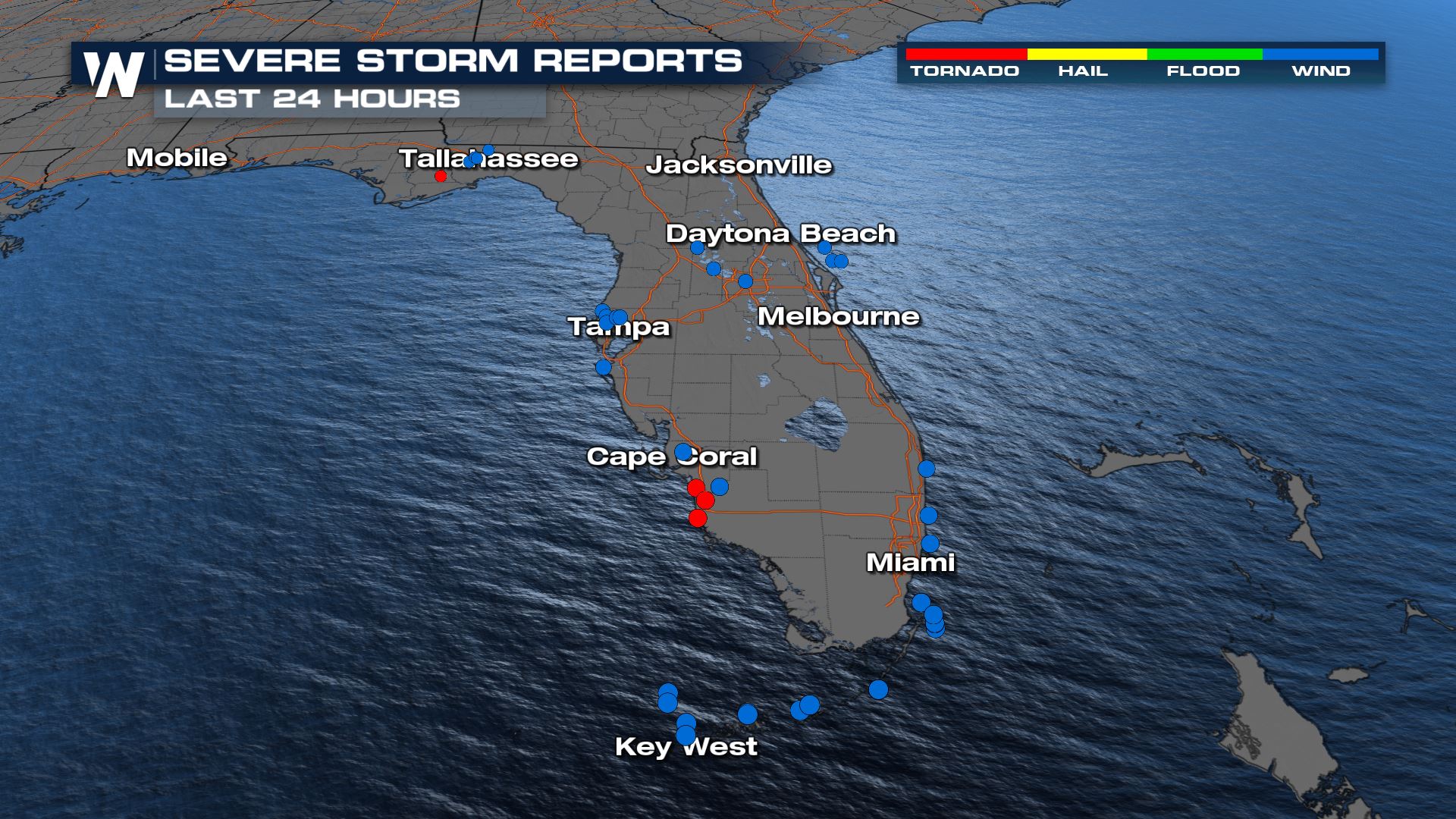 Numerous tornado reports and severe wind reports were recorded through Sunday in Florida. One was confirmed an EF-2 with max winds of 118 mph. This tornado had a pathlength of 1.8 miles and occurred around 7:35 EST.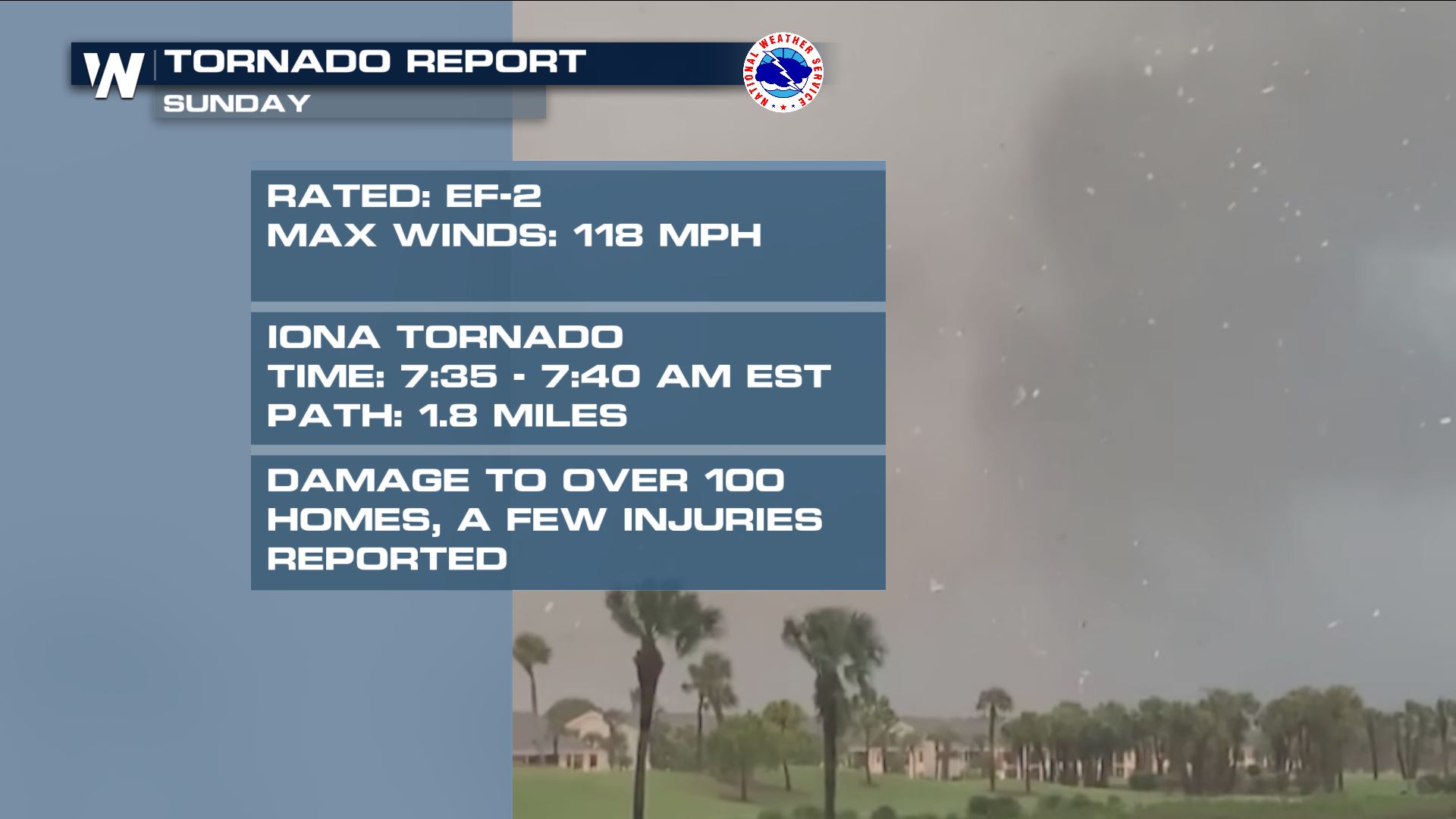 Severe Outlook
Carolinas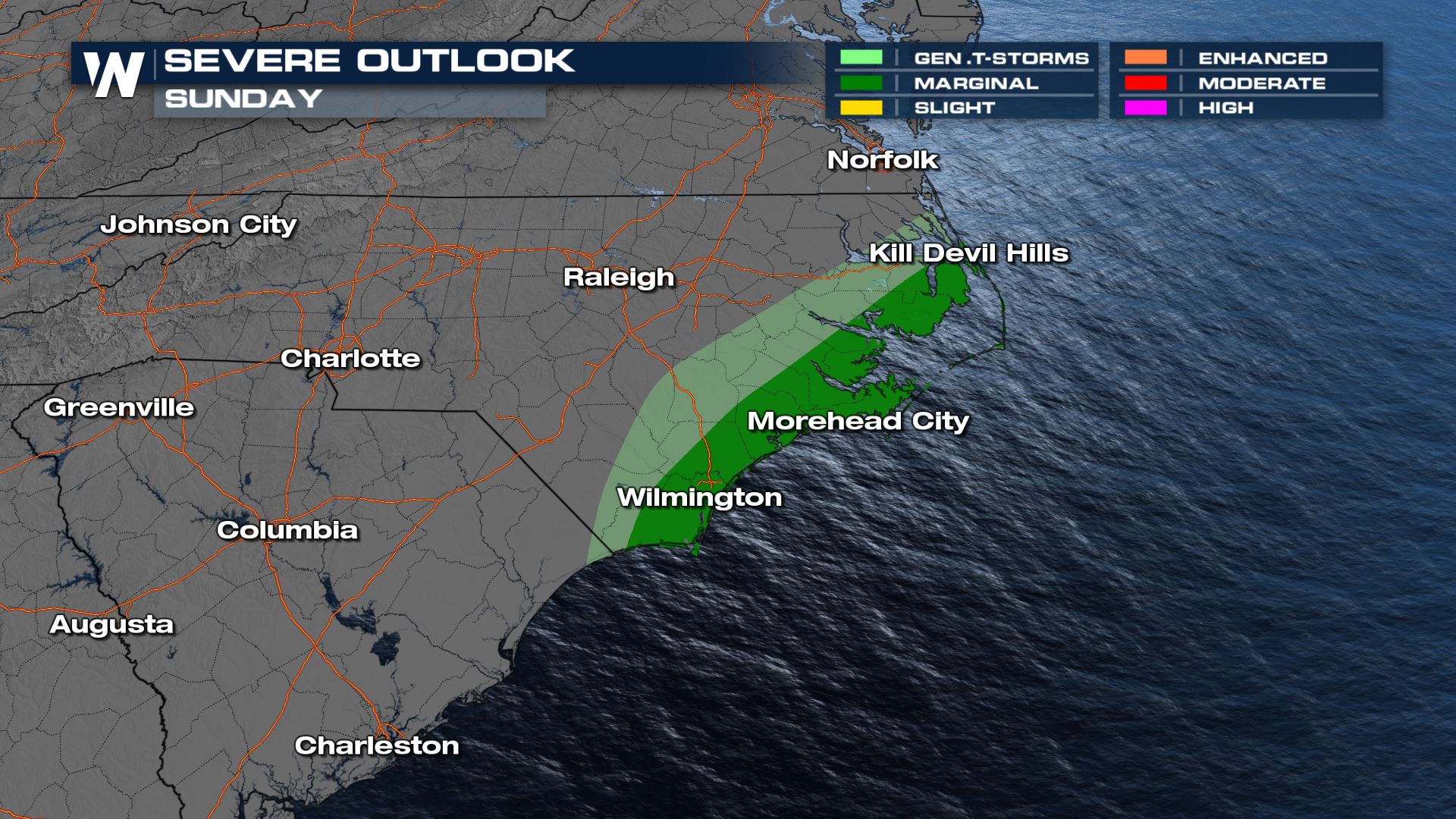 Severe Risks
The main threats with today's severe storms will be damaging winds and isolated tornadoes. The morning had multiple tornado warnings in Florida and more could be on the way through the day farther north.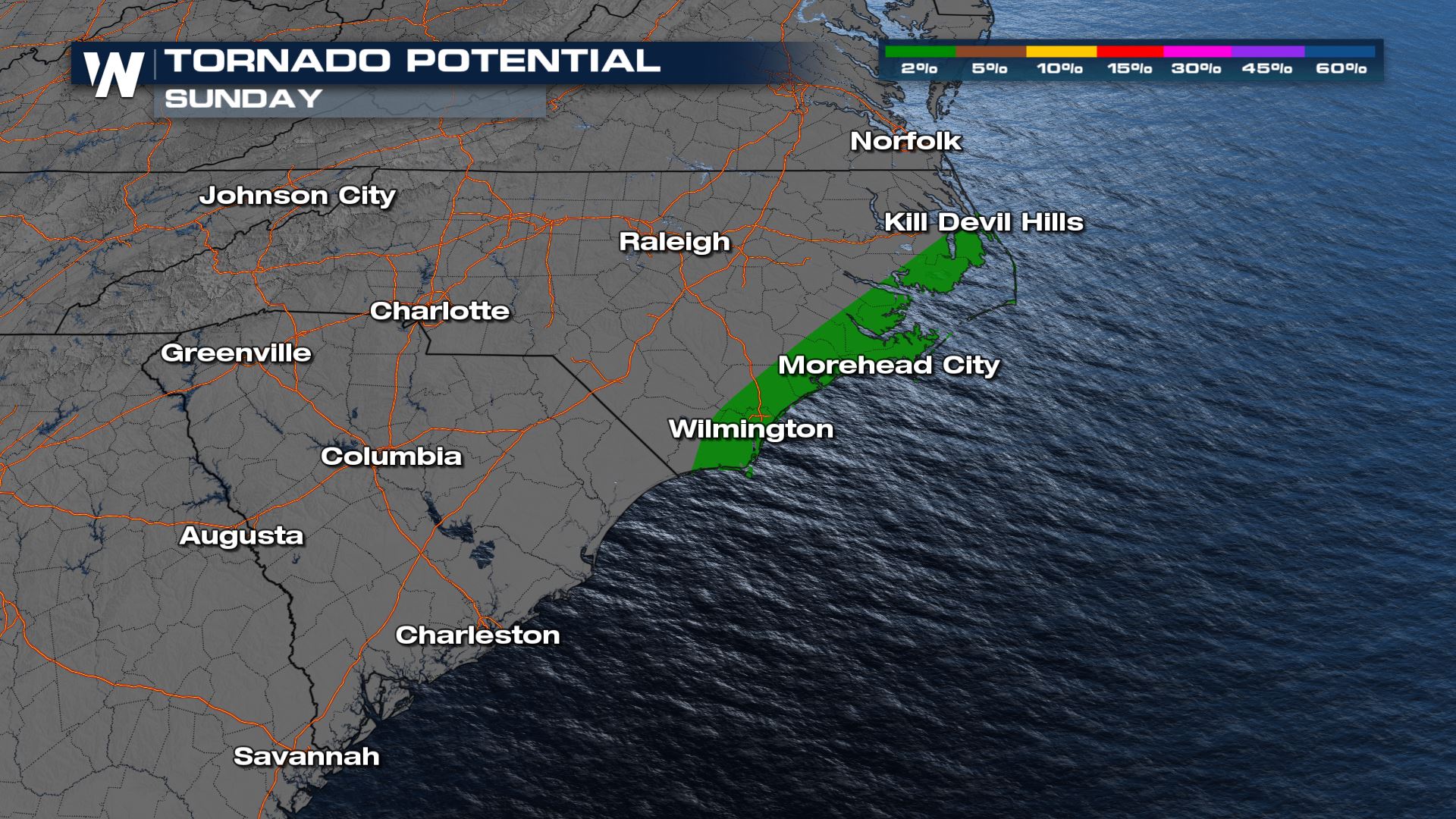 Forecast
Carolinas
The stronger storms for the Mid-Atlantic coast will continue into the evening hours. This is where we could see some waterspouts moving onshore. The risk should move offshore a little bit after dark. It will no longer be a threat after this point!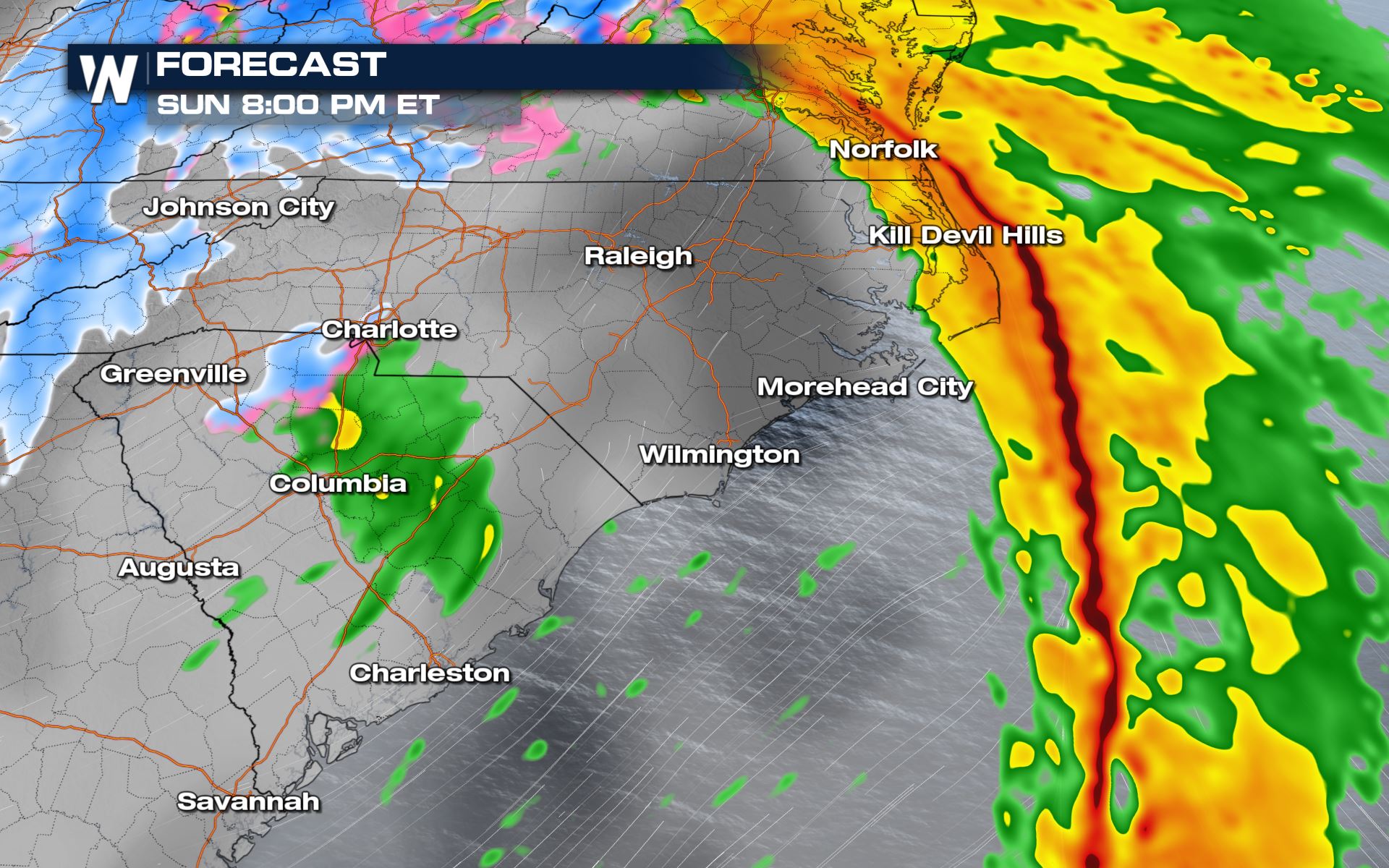 We will have continued updates on today's severe risk throughout the day on WeatherNation.