A system diving out of Canada will be the focus for showers and storms today across the North-Central Plains.  All modes of severe weather will be in the forecast, including an isolated risk for a tornado.  This  same energy could also provide severe storms across the Plains again on Monday.  Here is the very latest forecast.
Severe Outlook
Isolated to scattered severe storms will be possible from Fargo to Kansas City today.
Severe Risks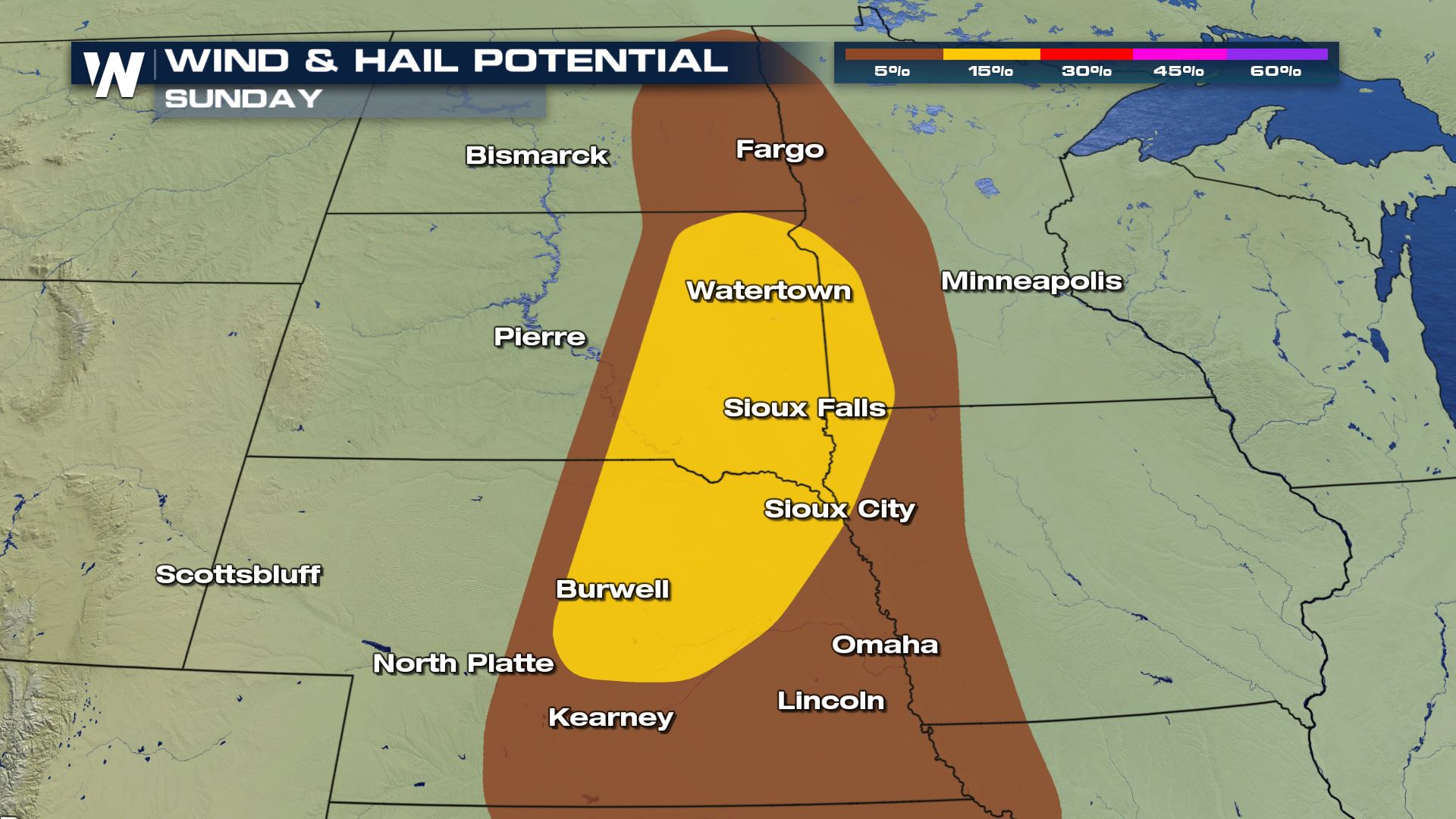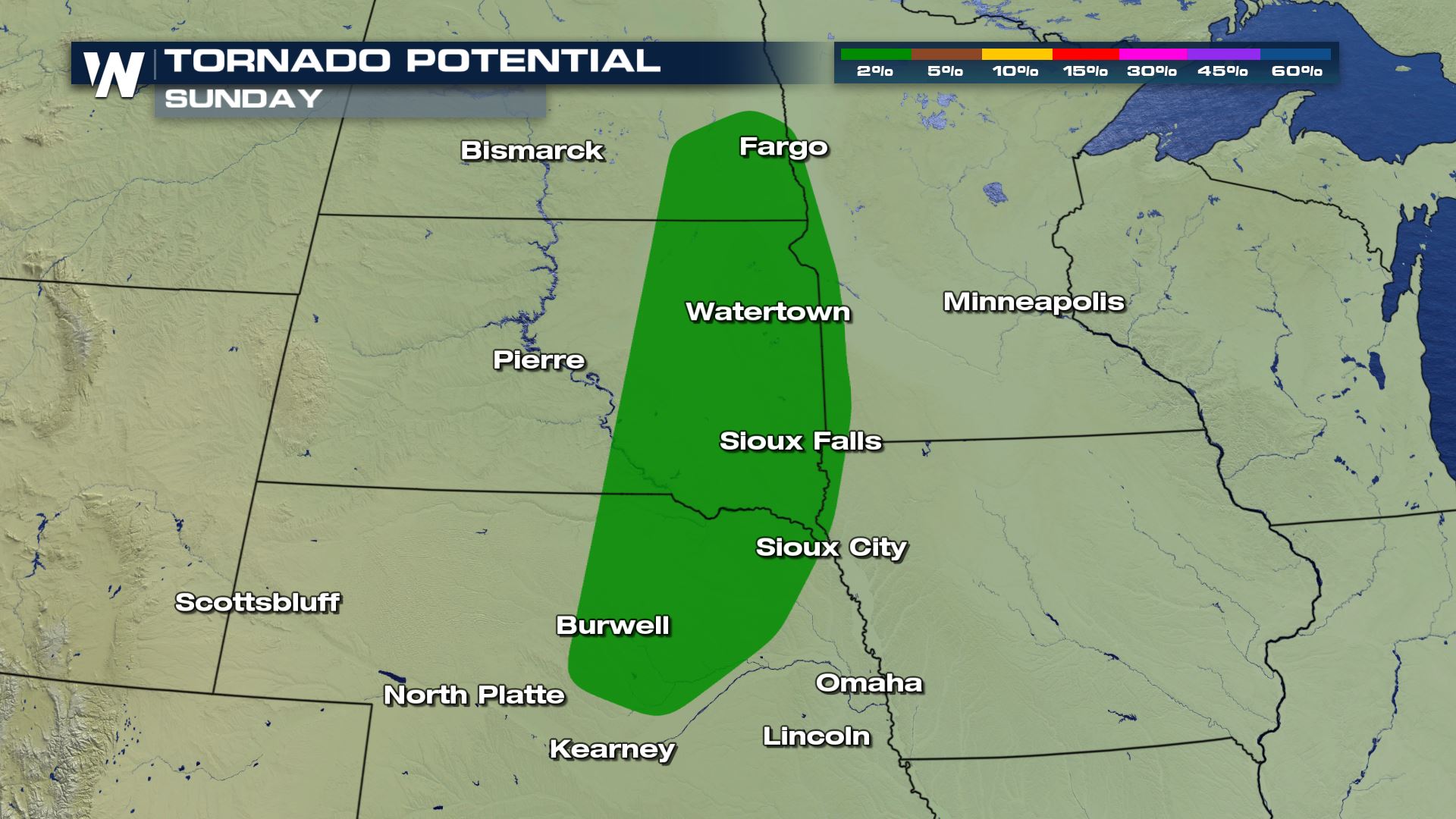 Large hail and damaging winds will be the main weather risks, but an isolated tornado could be possible with any storm that fires up later today.
Forecast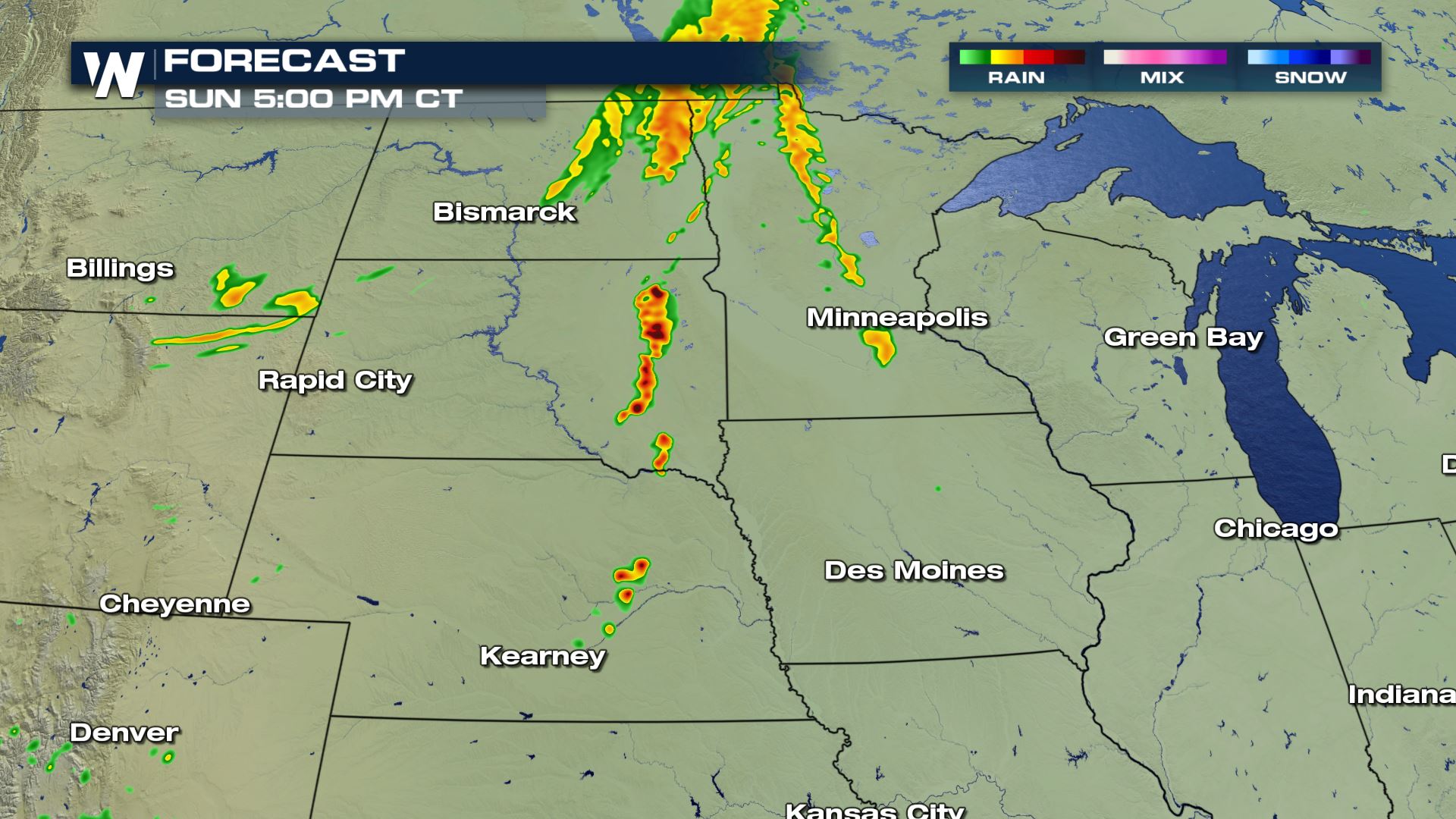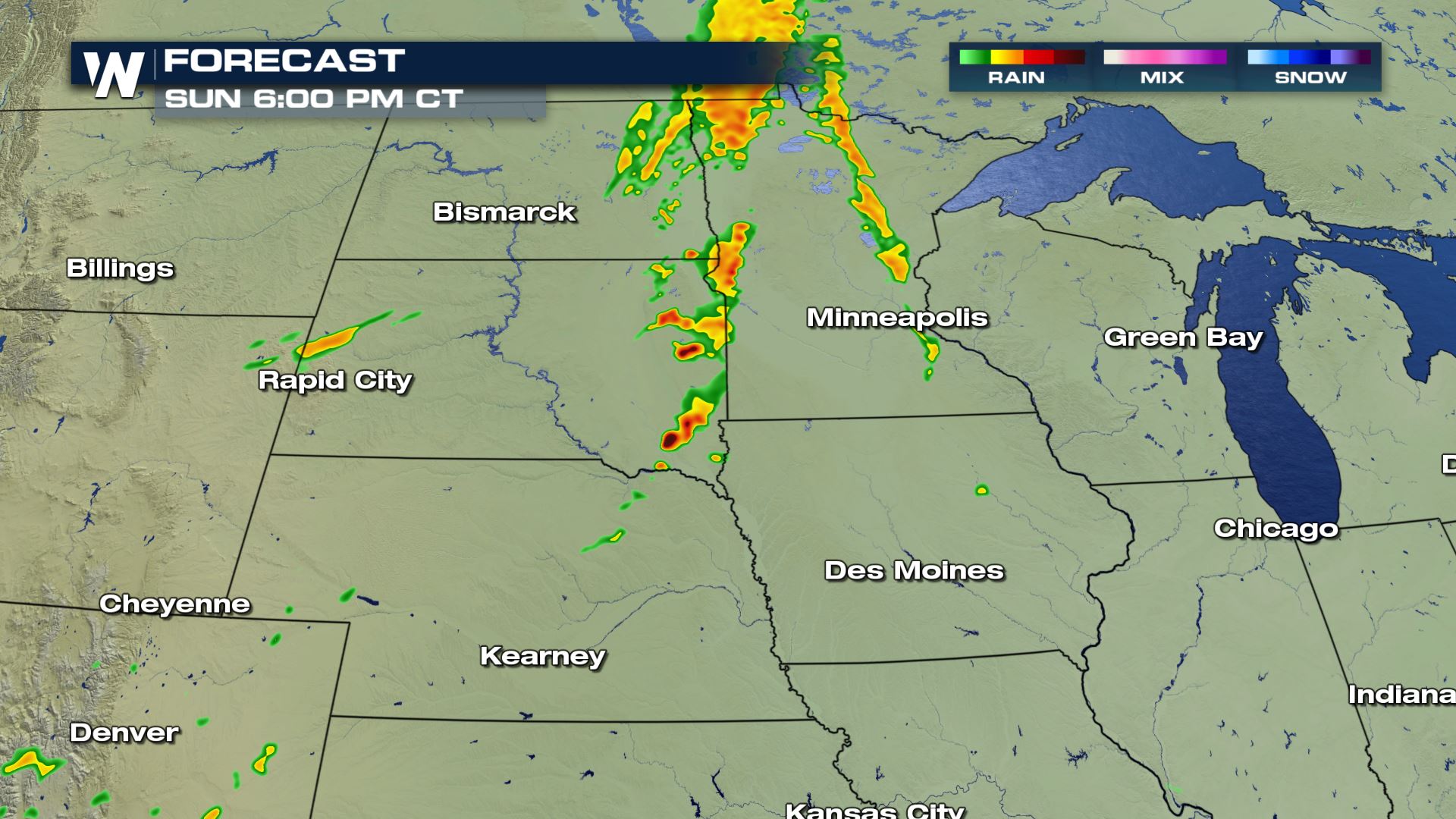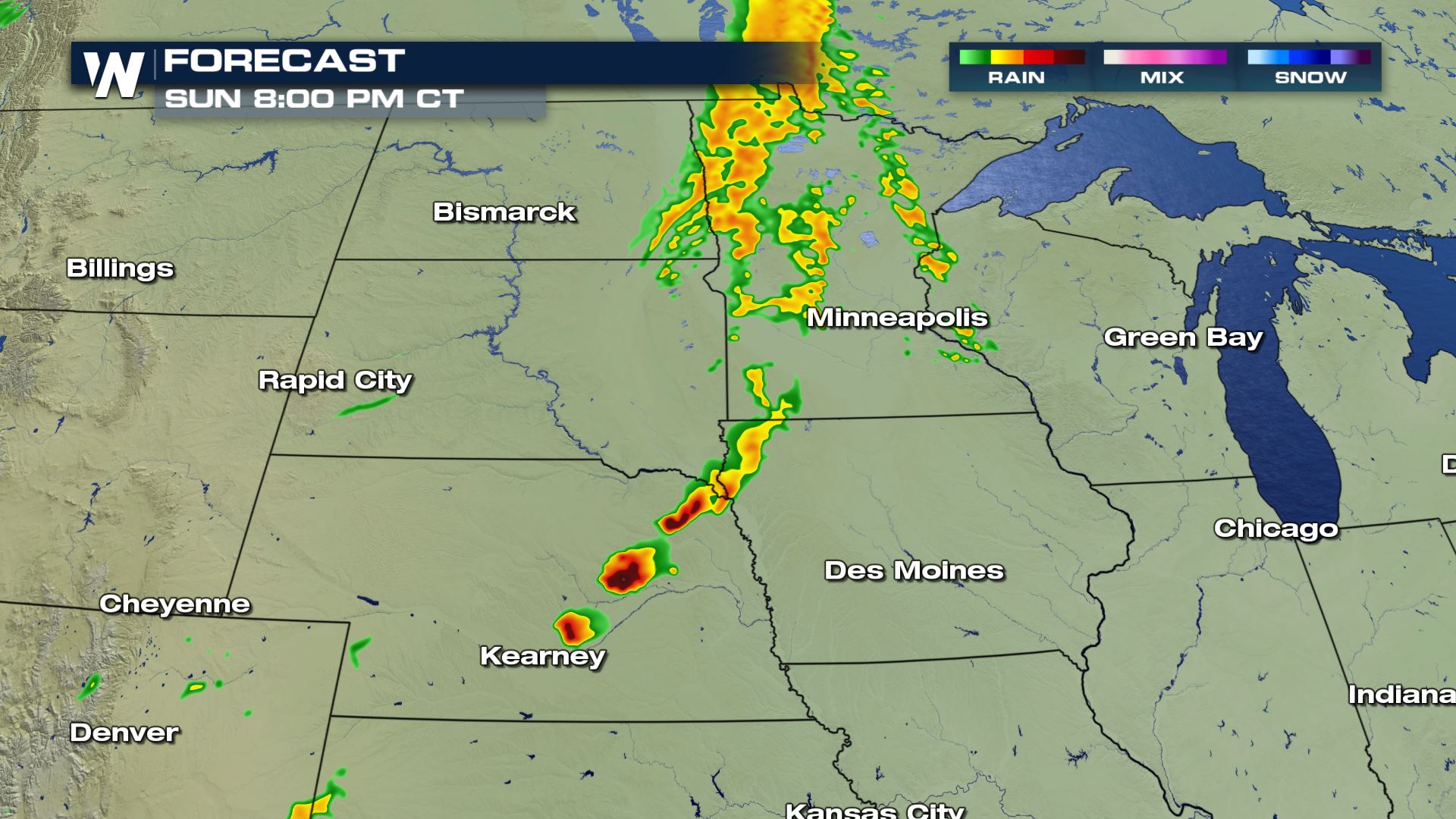 Here is the latest forecast timing for today's heavy showers and storms. During the peak heating this afternoon is when today's storms will begin to develop.  The upper-level winds could be strong enough to help support some early morning storms for a lot of the same areas as well.  Keep checking with
WeatherNation
for more updates on today's severe weather.