An upper-level trough and surface cold front sweeping eastward across the northern U.S. will the focus for numerous severe storms this afternoon and evening. Here is the very latest.
Severe Outlook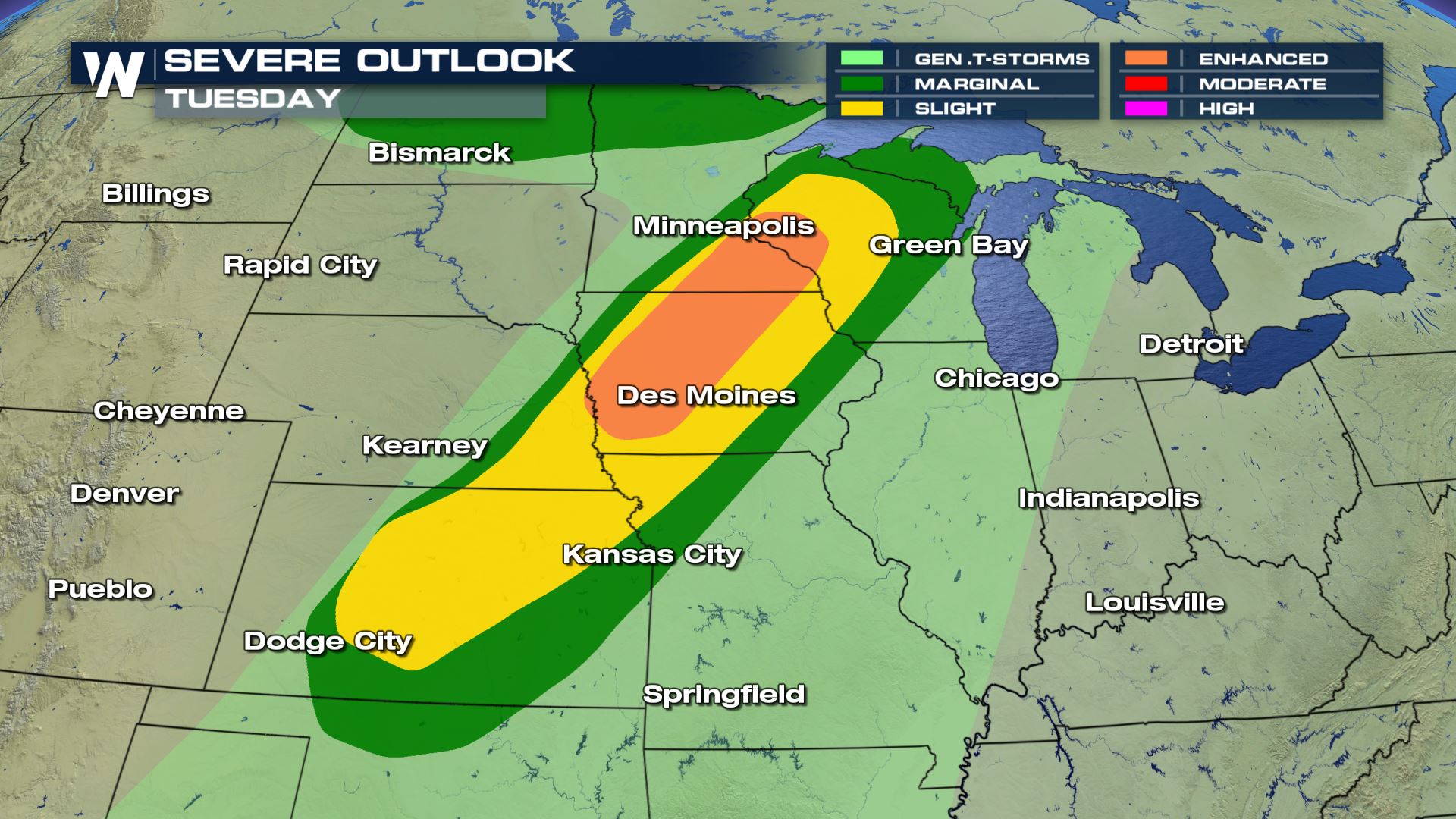 Scattered to numerous severe storms will be possible in the highlighted areas.  If you have any things you have to get done outdoors or any errands you need to run, you will want to do that during the morning.  By the afternoon the weather will likely deteriorate very rapidly.
Severe Risks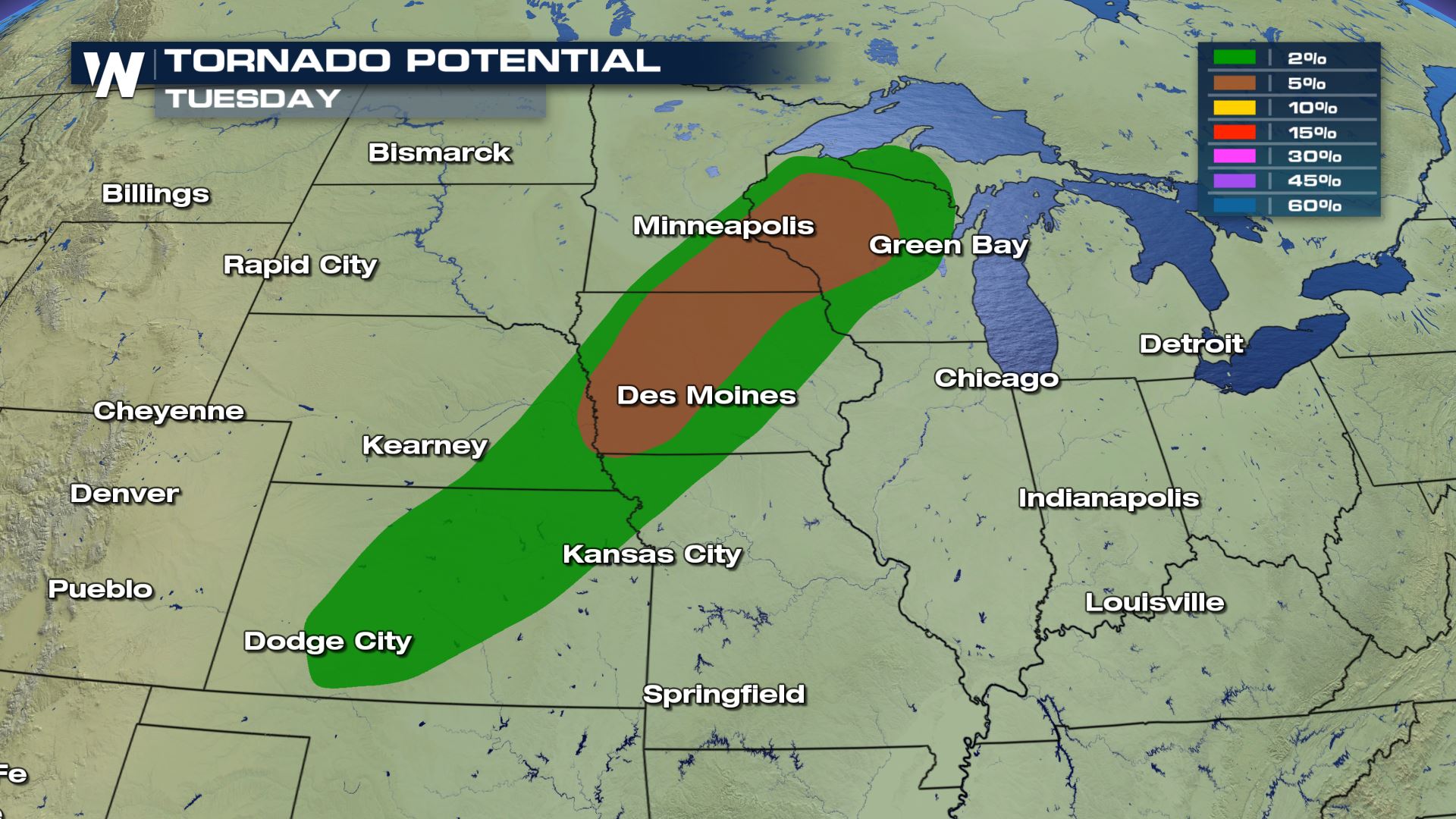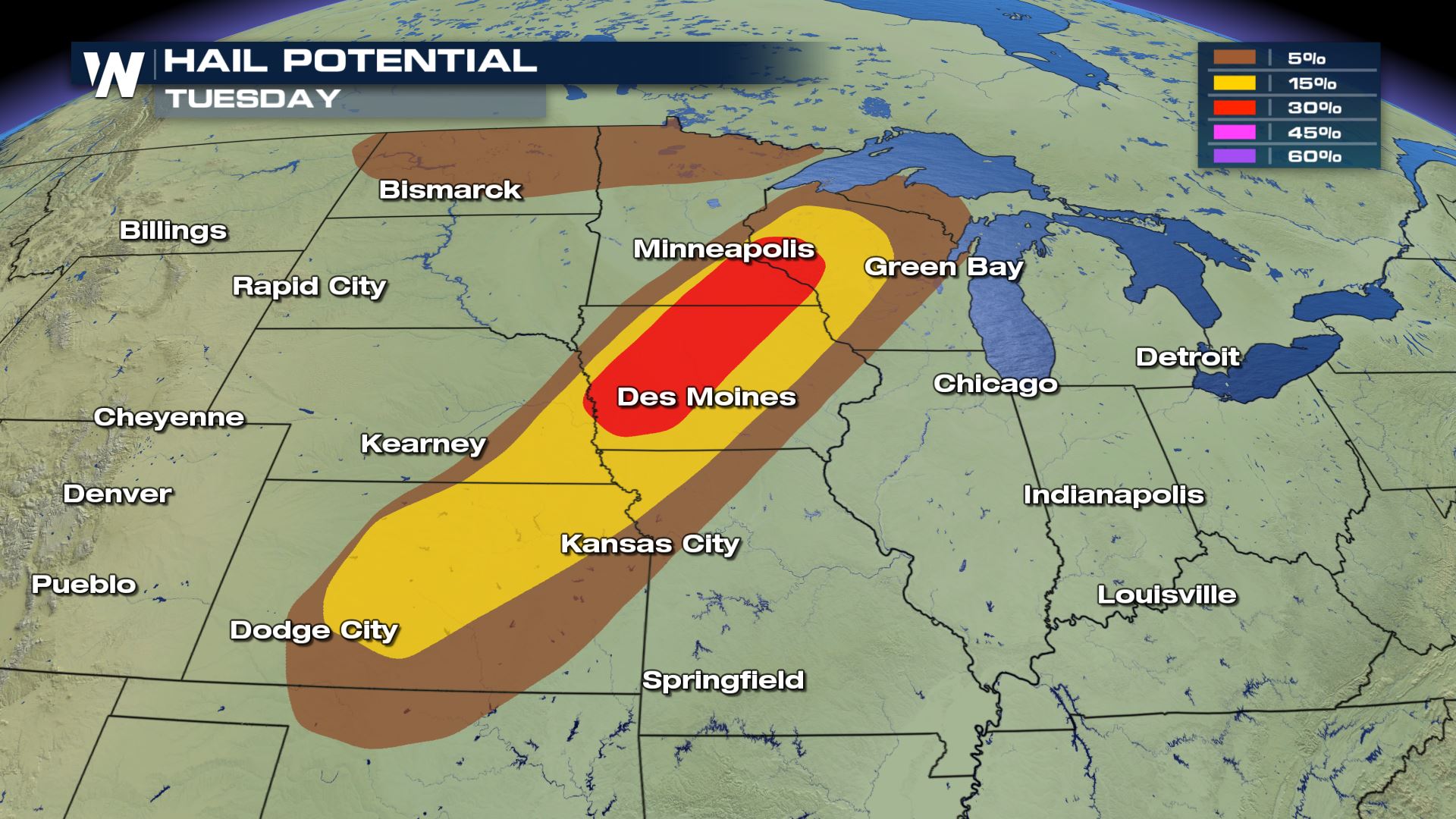 All modes of severe weather will be in the forecast with large hail and tornadoes as the main weather risks.  Hail greater than 2" in diameter will be possible along with the chance for a strong tornado or two.  This is a situation where you don't want to be outdoors and will need to have a severe plan in place.
Forecast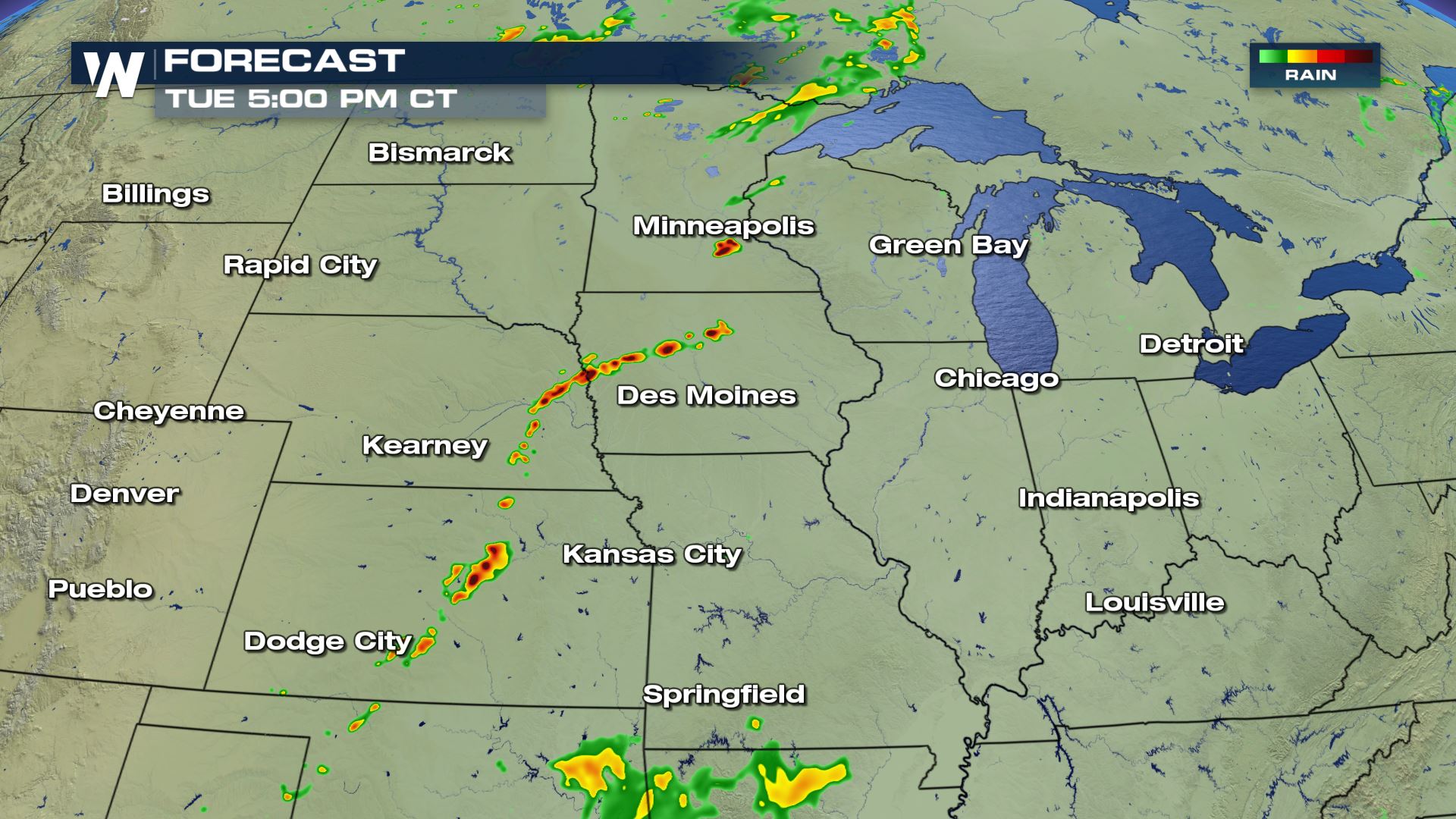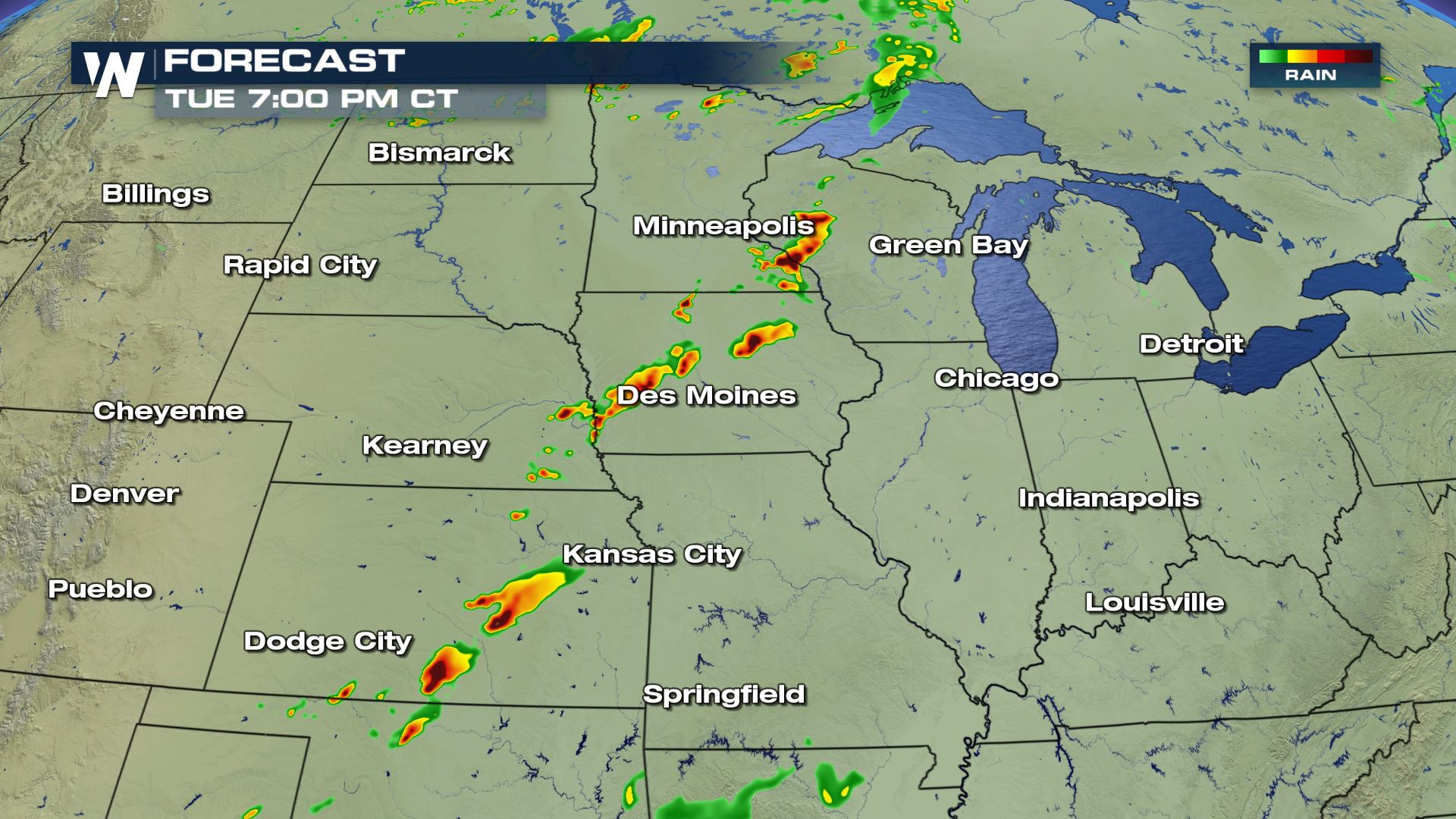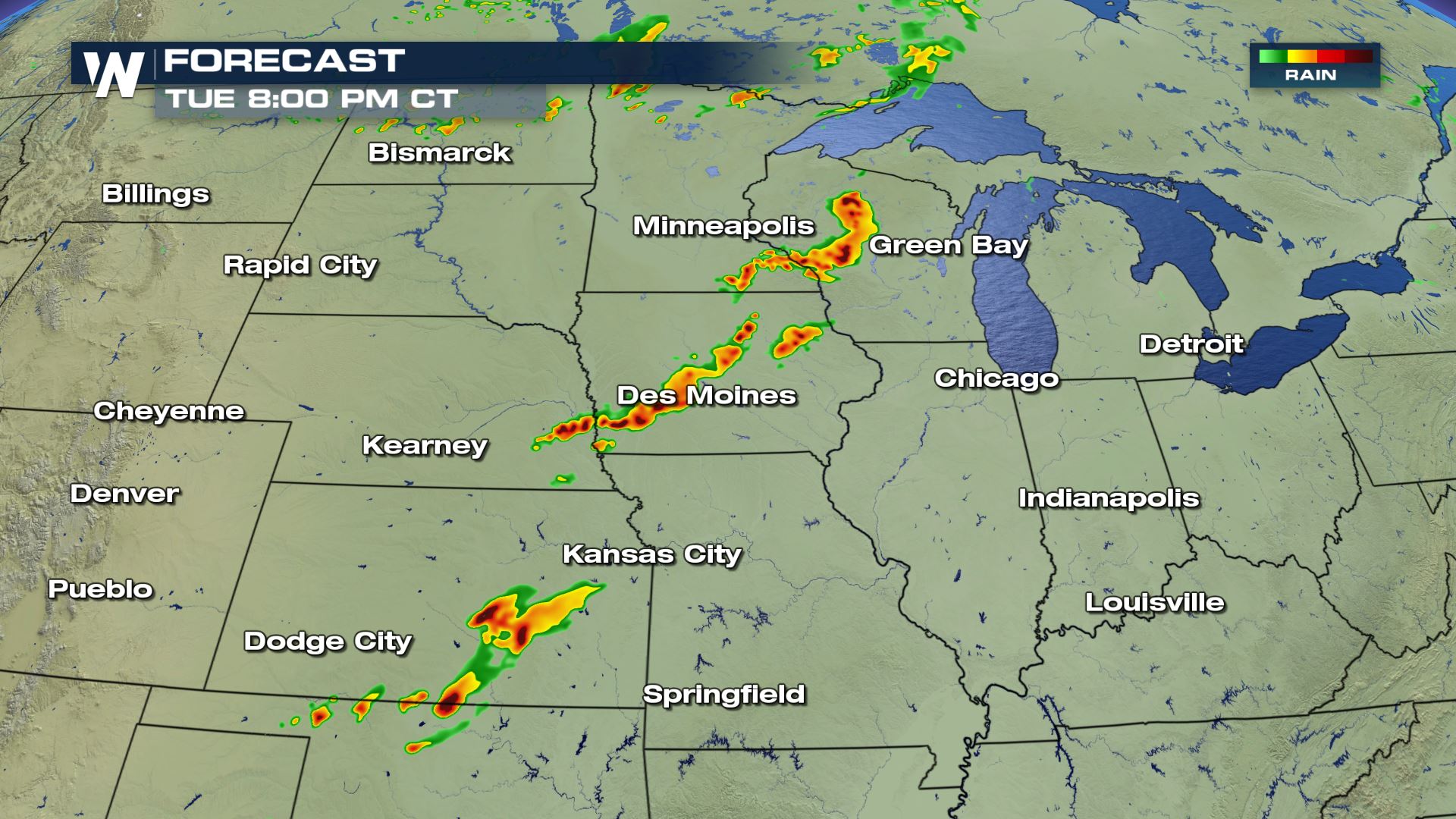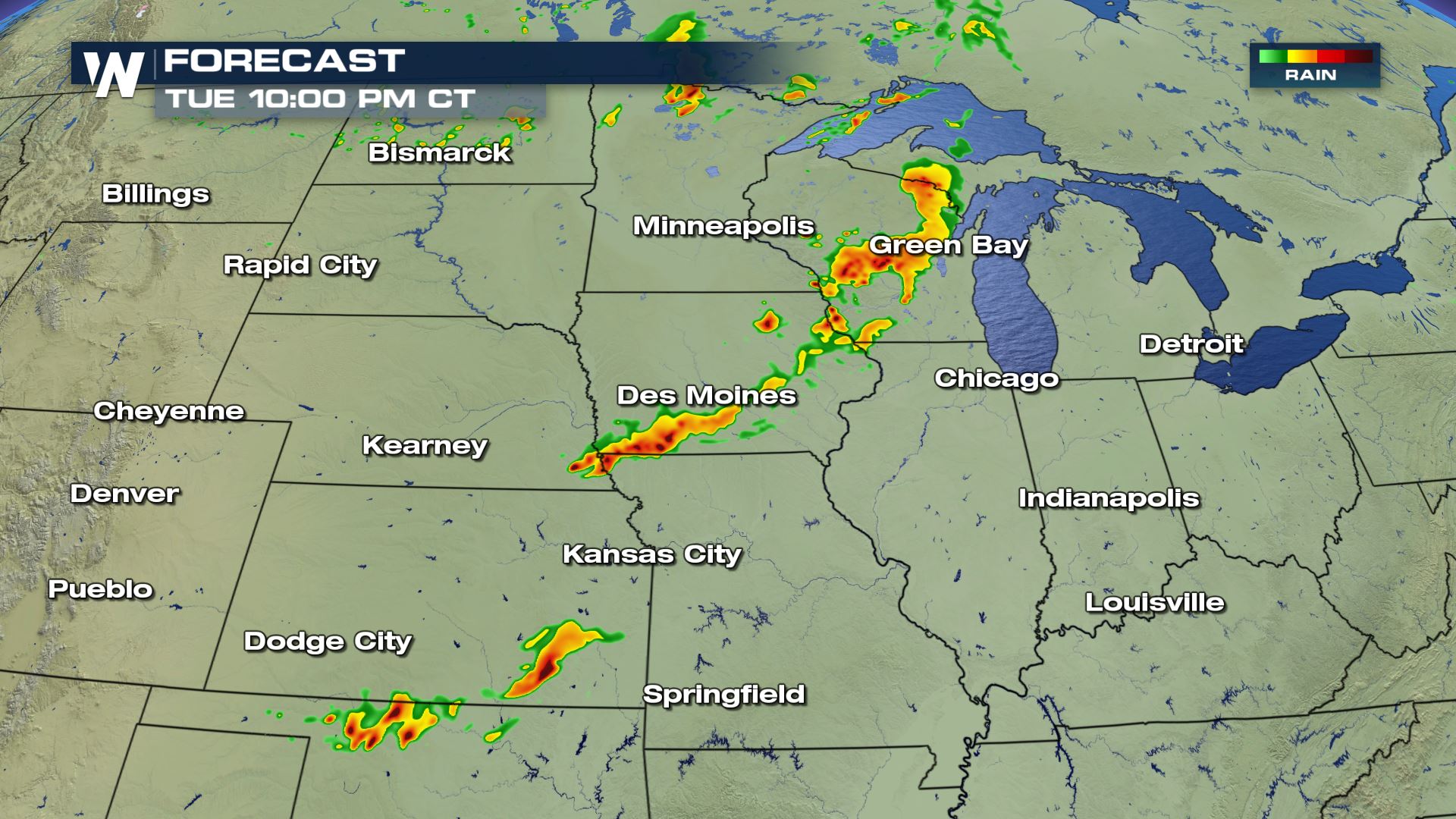 By the late afternoon and early evening the severe ingredients will be all coming together over parts of Iowa, Minnesota, Nebraska, Kansas and Missouri.  You can see individual supercells popping up out ahead of the cold front and these are the storms that could have tornado potential. Keep checking with WeatherNation for more updates.