Destructive thunderstorms appear likely across parts of the Plains on Sunday.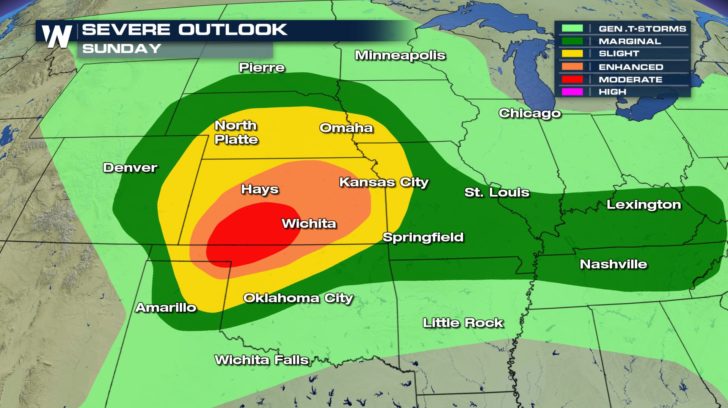 Severe thunderstorms will have the potential to produce destructive wind gusts, very large hail and even tornadoes across much of Kansas, northern Oklahoma and parts of the eastern Texas Panhandle on Sunday. Severe weather parameters are looking increasingly favorable for destructive storms to ignite Sunday afternoon and that is why the Storm Prediction Center put out a Moderate Risk for the area. https://twitter.com/WeatherNation/status/1010580939250909184 Thunderstorms are expected to be ongoing across parts of Nebraska by early Sunday morning. Meanwhile, parts of Kansas and Oklahoma start off the day with sunshine. The more sun that exists across the area, the more instability that develops and the more widespread the severe storms will be.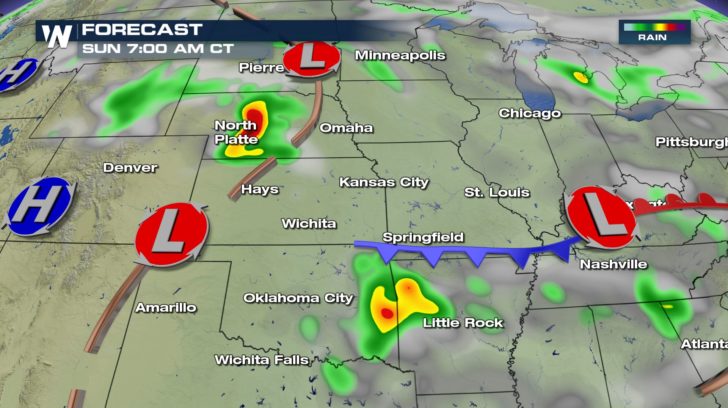 After lunch on Sunday, storms will begin to fire up across parts of Kansas and Oklahoma. Discreet supercells will be favorable at this stage posing a tornado threat.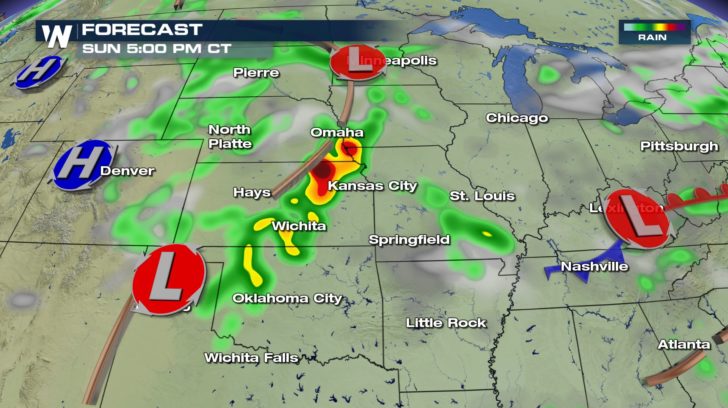 By dinner time, thunderstorms are expected to evolve into a line of severe thunderstorms where the main threat transitions to destructive wind gusts. This line of damaging thunderstorms is expected to push south and east through Sunday night where gusts may exceed 80 mph. A similar event produced gusts near 90 mph over northwest Oklahoma on Friday night.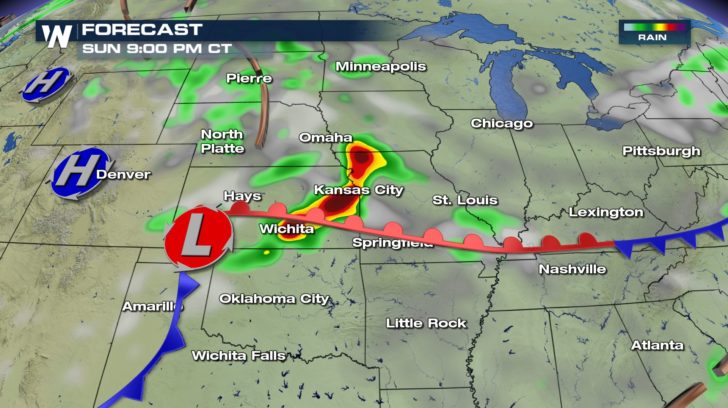 By Monday, the severe threat shifts east with the greatest concern for severe storms in the warm sector (area between the warm front and the cold front).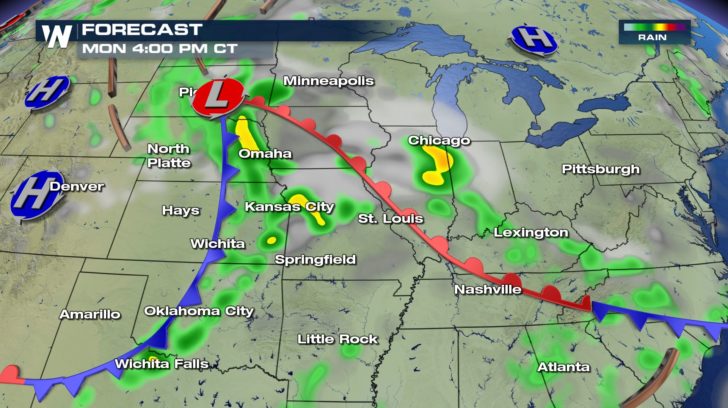 Cities at risk for severe storms on Monday include Des Moines, Kansas City, St. Louis and Omaha.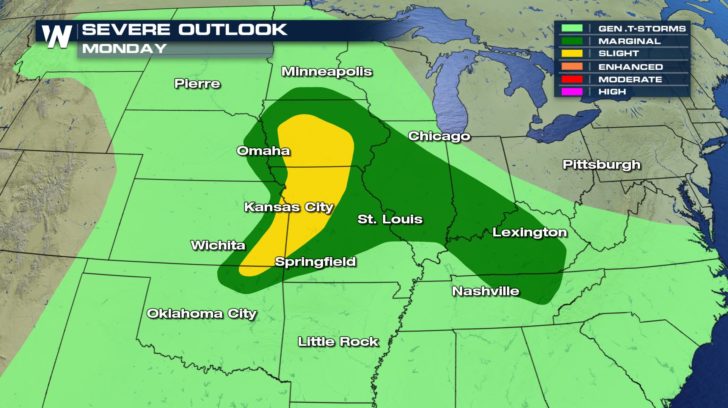 Thunderstorms for Monday are not expected to be as widespread nor as dangerous as Sunday evening thunderstorms. For WeatherNation: Meteorologist Nick Merianos