A cold front that brought multiple days of severe storms is finally pushing east across the East Coast today. It will however, come with a few severe weather opportunities throughout the day. The biggest threat with any storm that develops will be gusty winds.
Severe Storm Outlook
The Storm Prediction Center has issued a marginal risk (level 1 of 5) for areas shaded in dark green below. Major cities include Boston, New York, Philadelphia, and Washington D.C. The primary threat is damaging winds.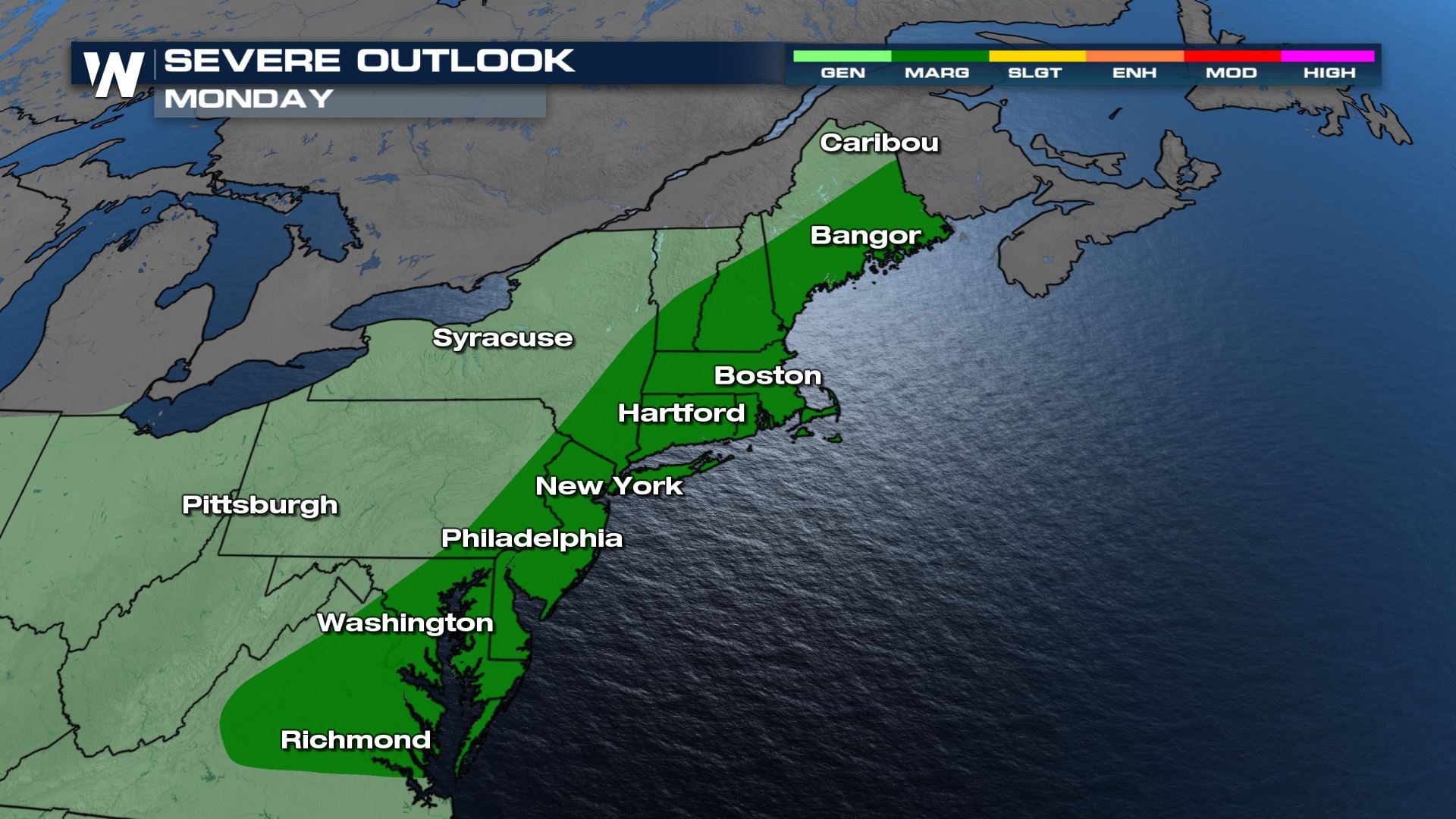 Storm Timeline
Storms will develop along the front through the afternoon and evening.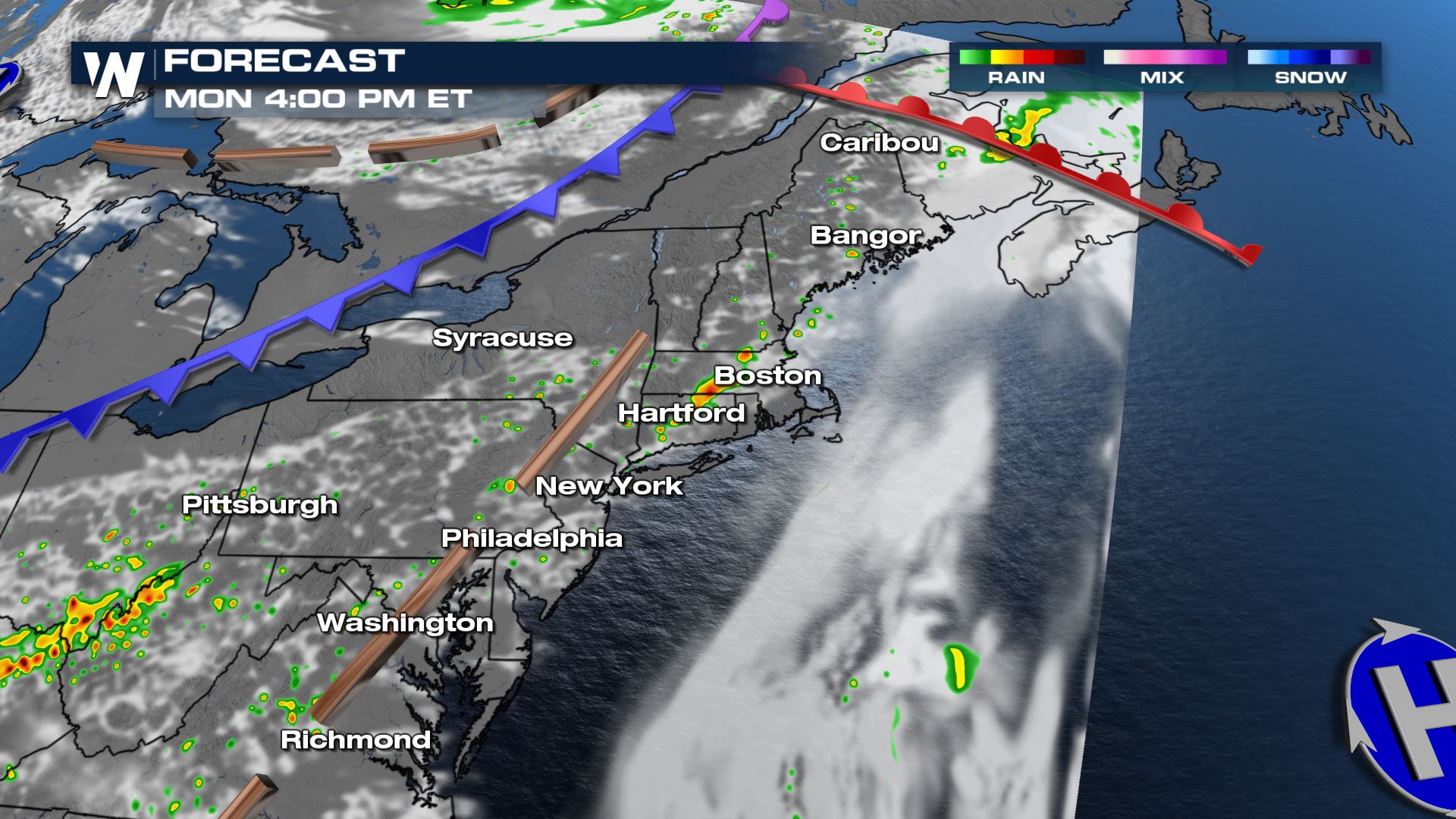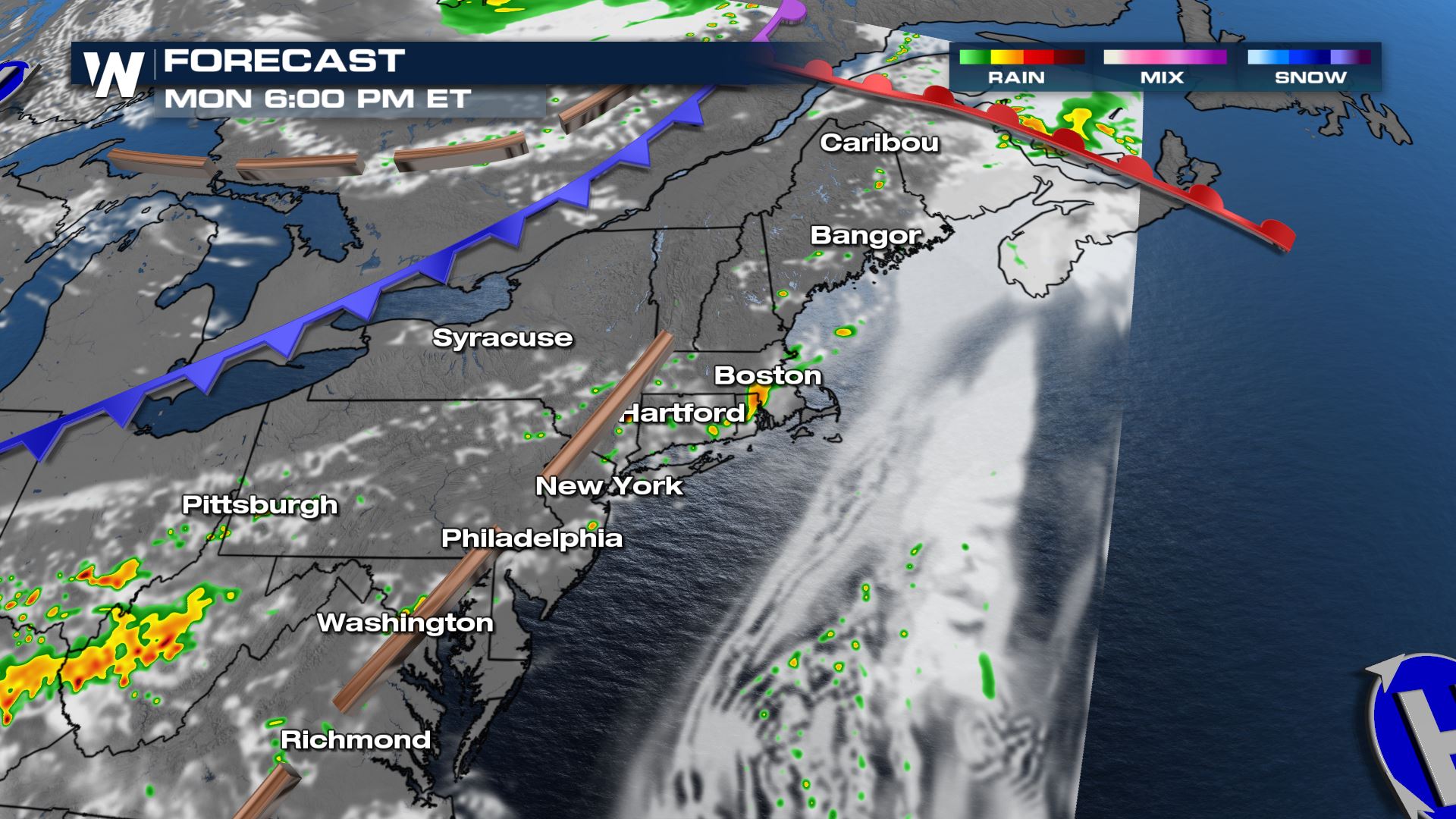 Flood Threat
There is a slight risk for flooding for areas along the Ohio river valley region. A marginal risk for flooding exists along the I-5 corridor.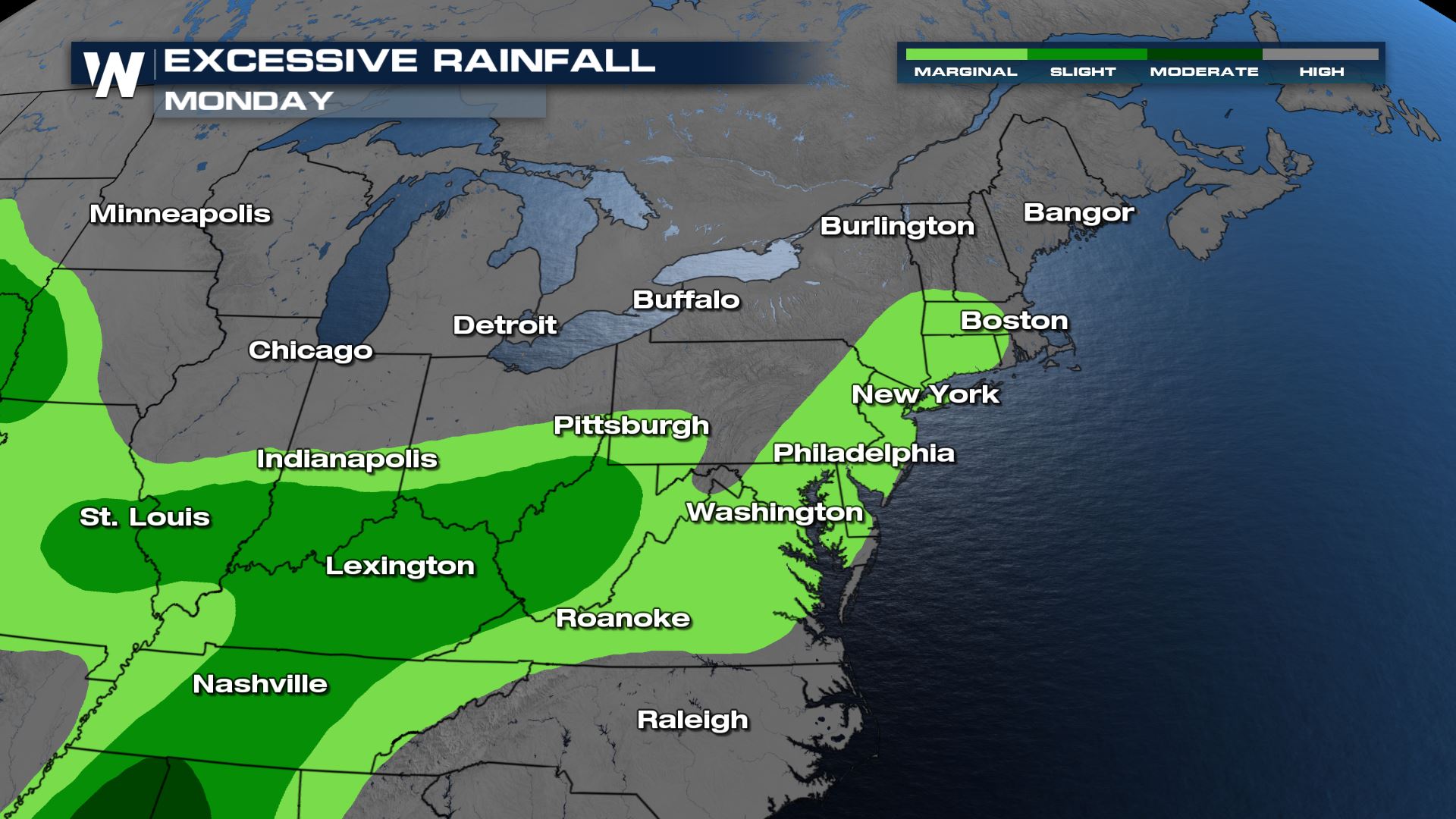 Forecast rainfall accumulation will be widespread 0.5-1" with places areas around West Virginia receiving up to 4"+ with some of the heaviest thunderstorms.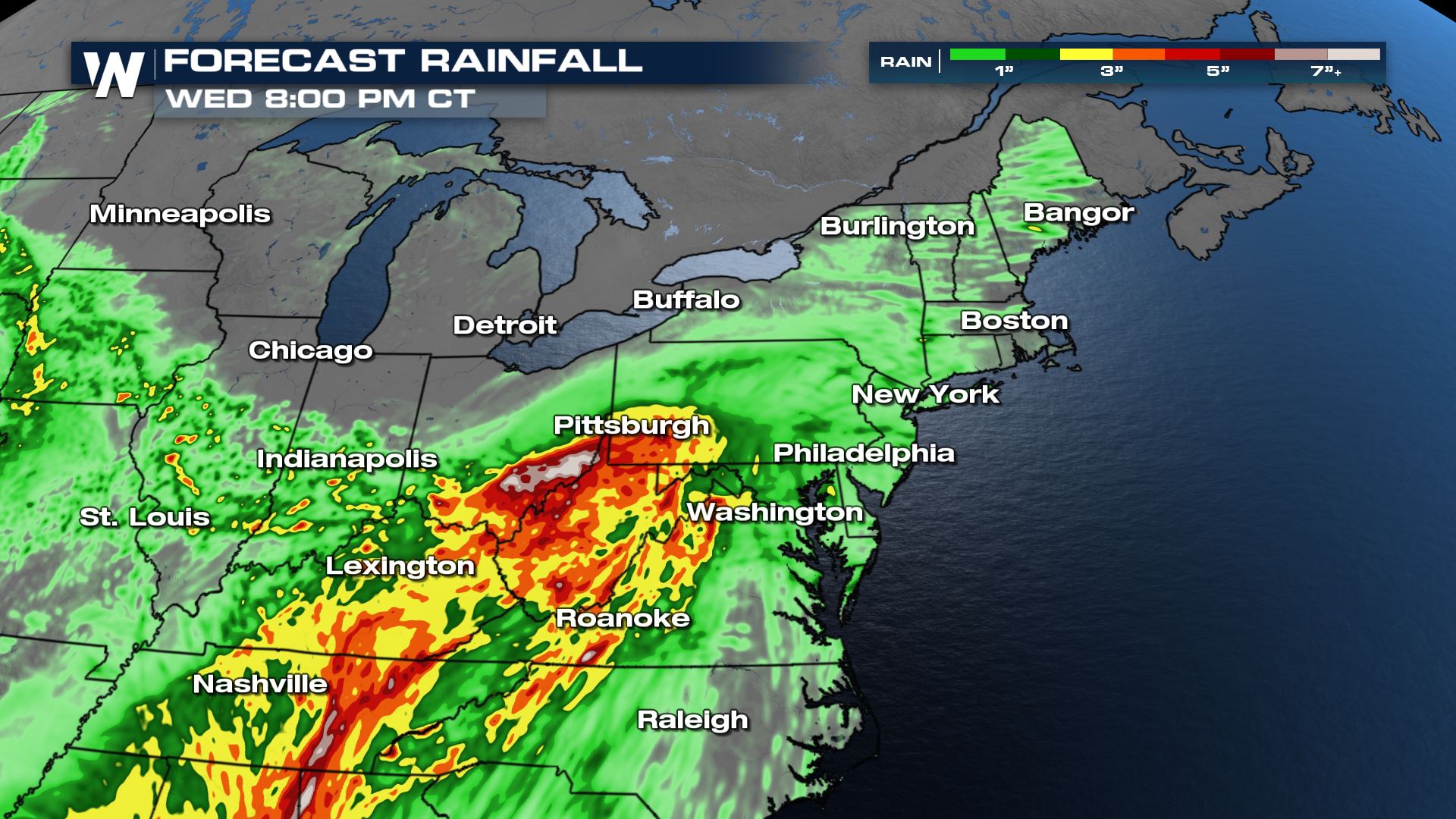 Temperature Changes Coming
Although there are chances for severe storms, the cold front will also bring fall like temperatures for many in New England late week! Boston will go from highs in the upper 80s to highs in the 70s late week.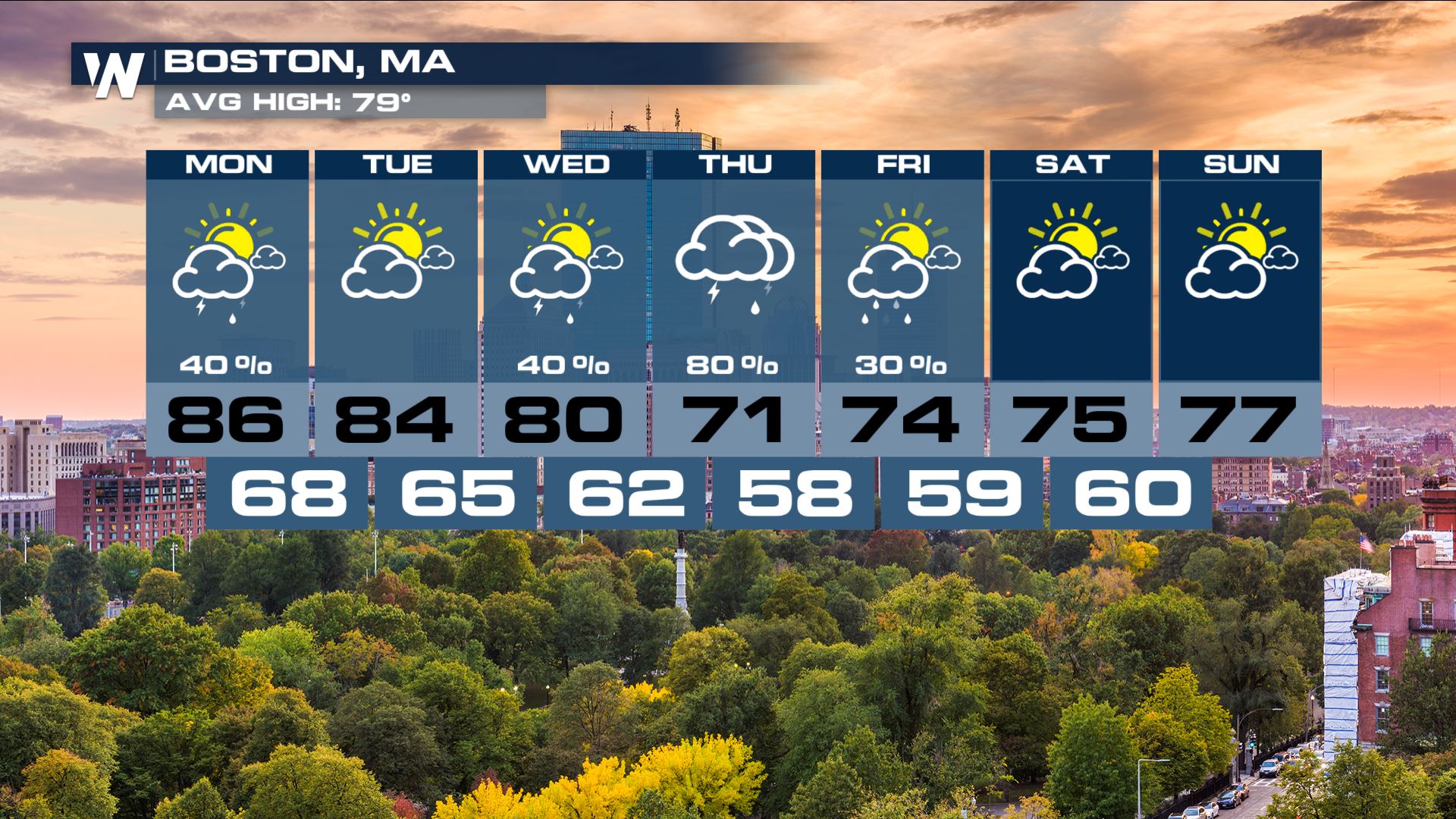 For the latest forecast tune into the Eastern Regional at :10 past the hour.