The weather system that brought heavy rain to the Upper Midwest is moving into the Northeast today.  The risk of severe weather will be increasing over parts of Ohio, Pennsylvania and New York for later today.  Here is the very latest.
Severe Outlook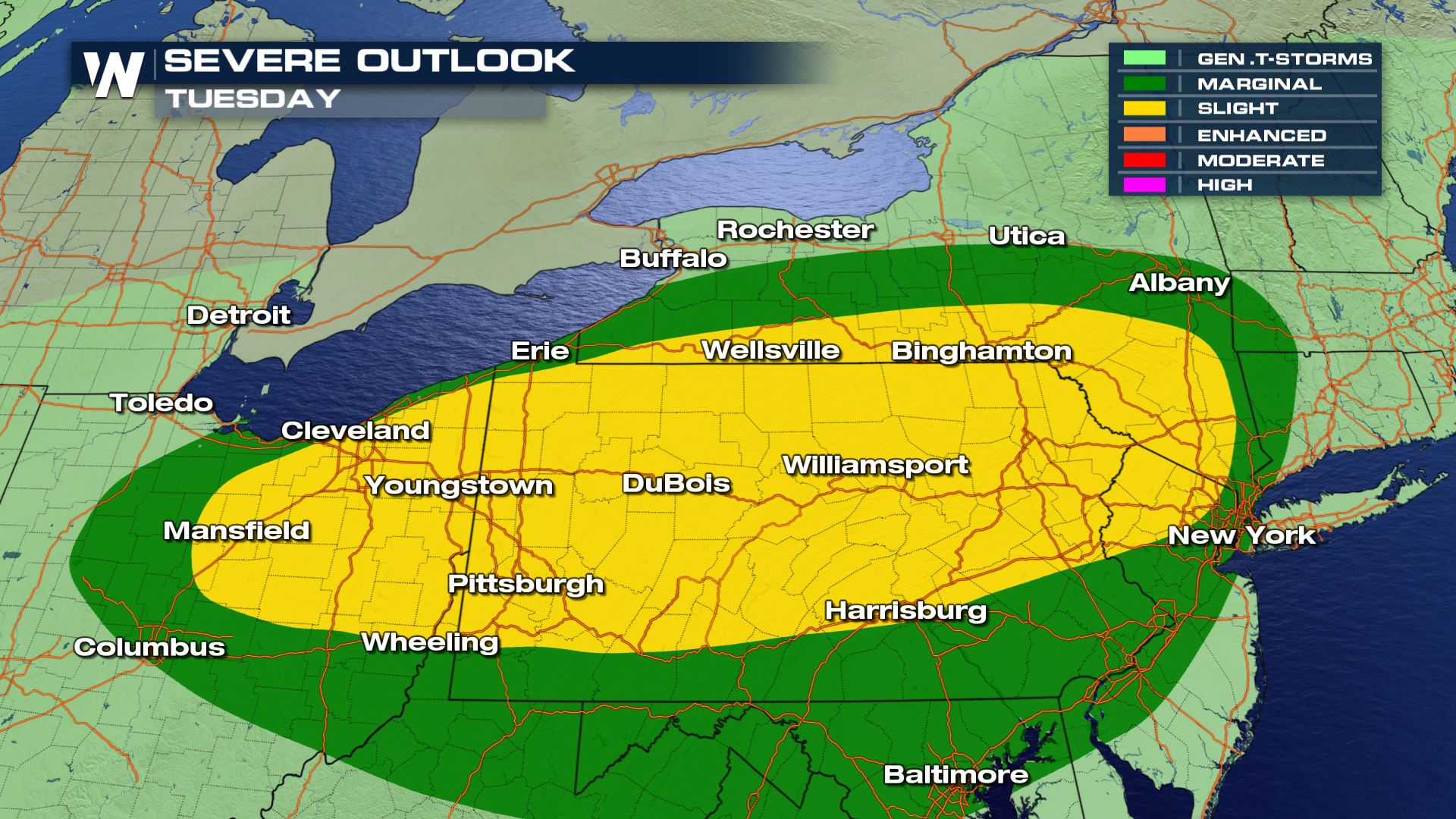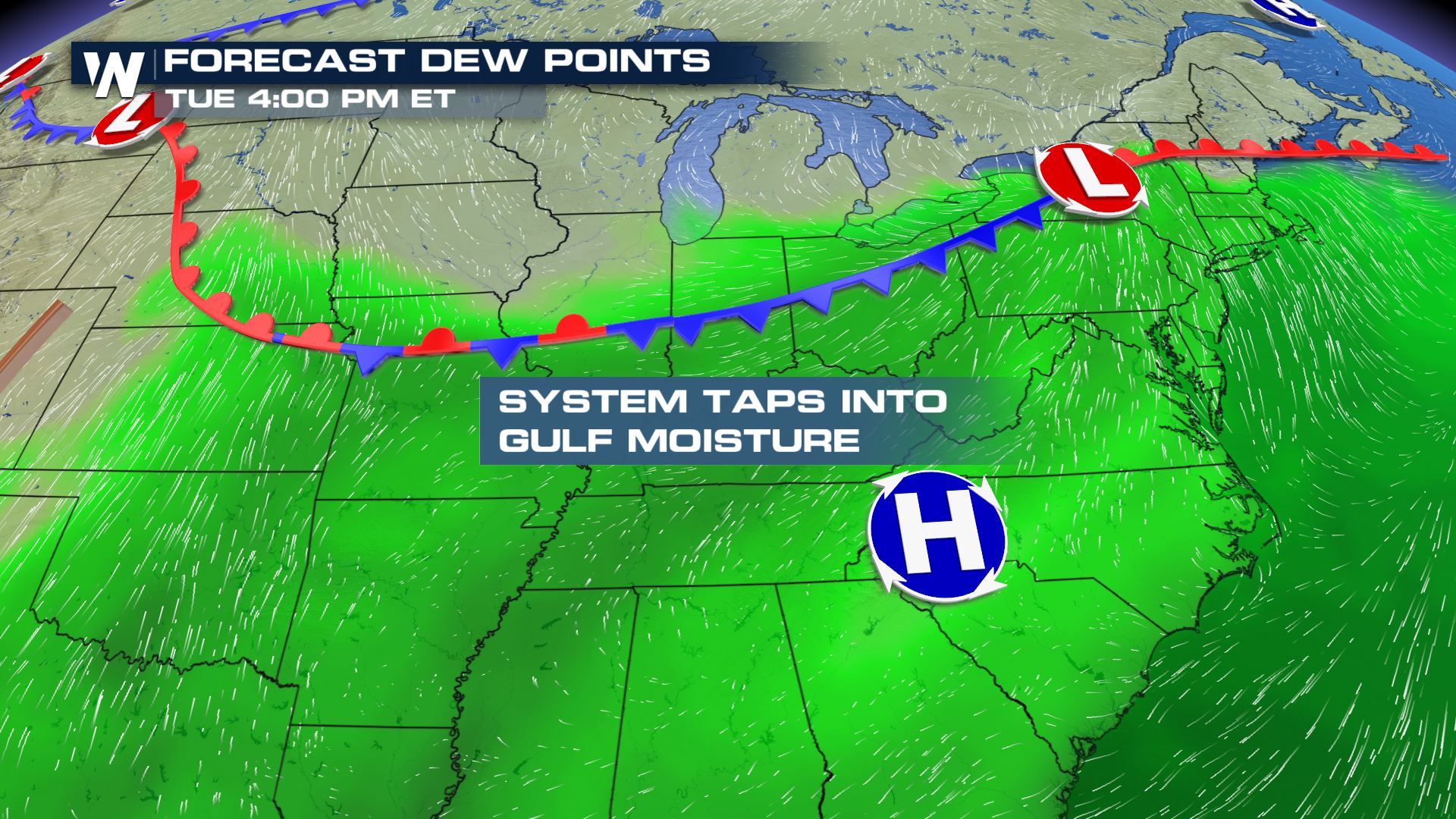 Plenty of moisture for this system to work with as we see the mugginess continue to push north out of the Gulf of Mexico.
Severe Risks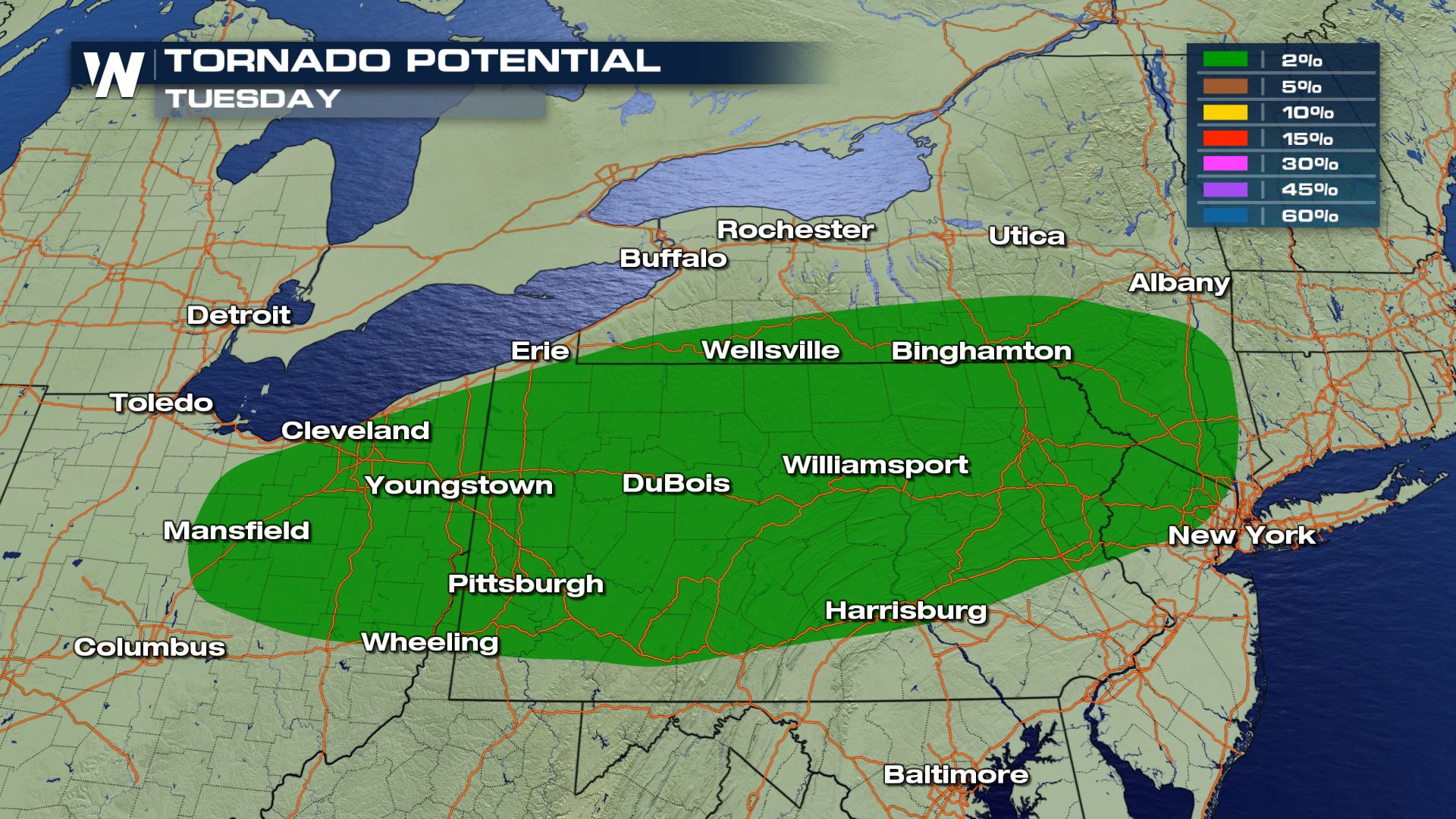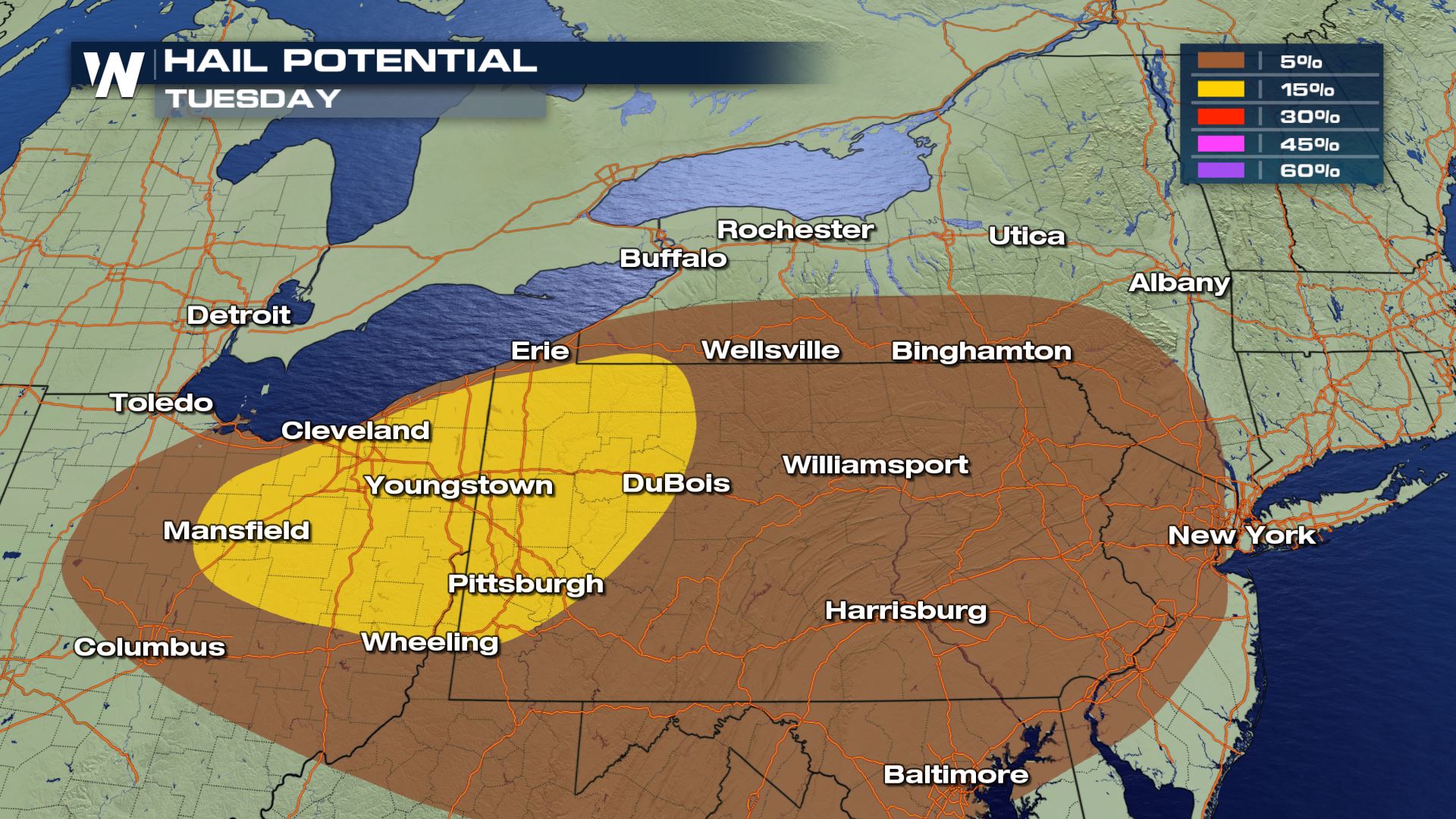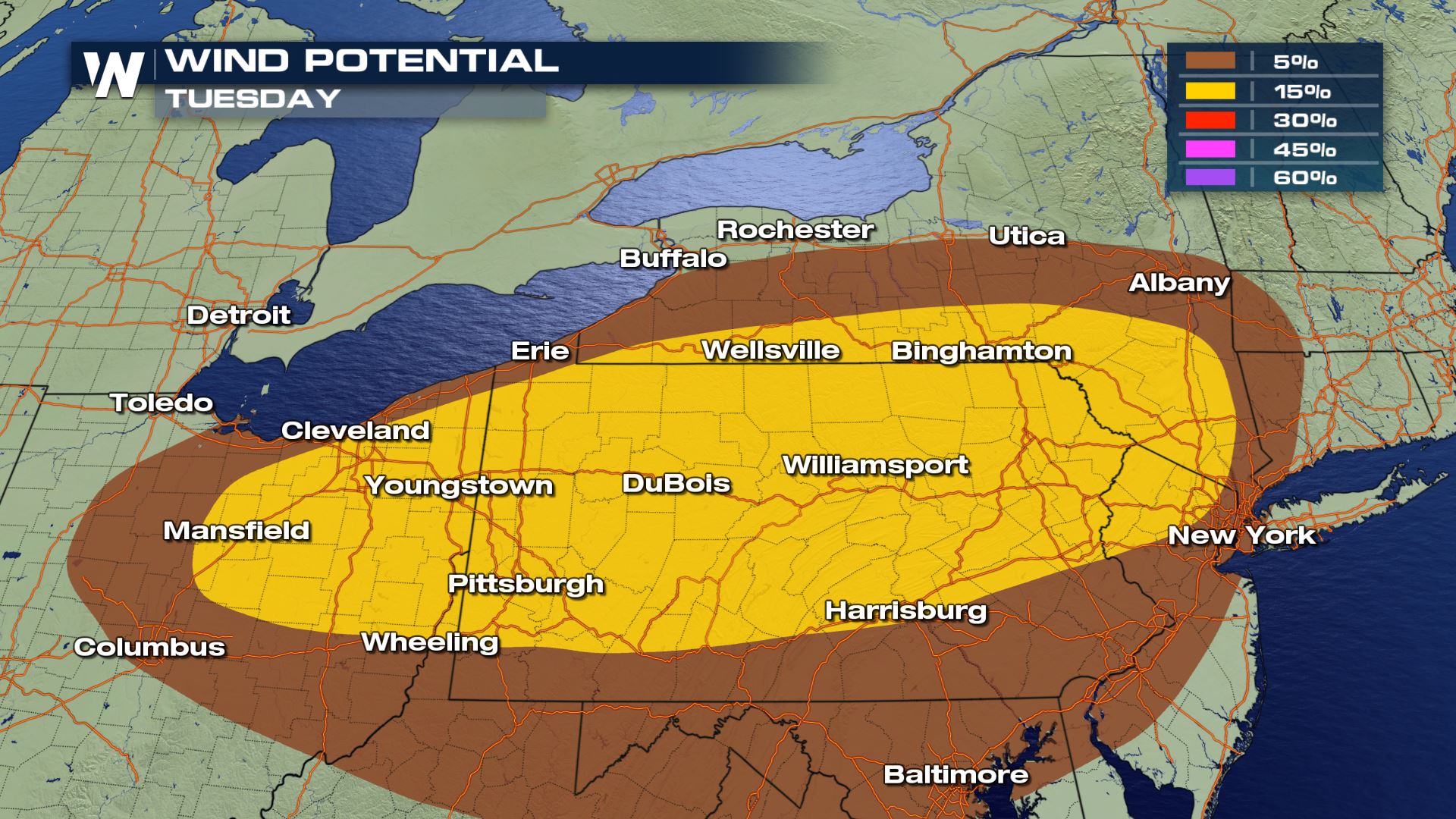 All modes of severe weather will be possible today.   Damaging winds will be the main weather risk, but we can't rule out heavy rain, large hail and tornadoes.  Eastern Ohio will likely have the highest chance of dealing with all of these severe weather risk.
Forecast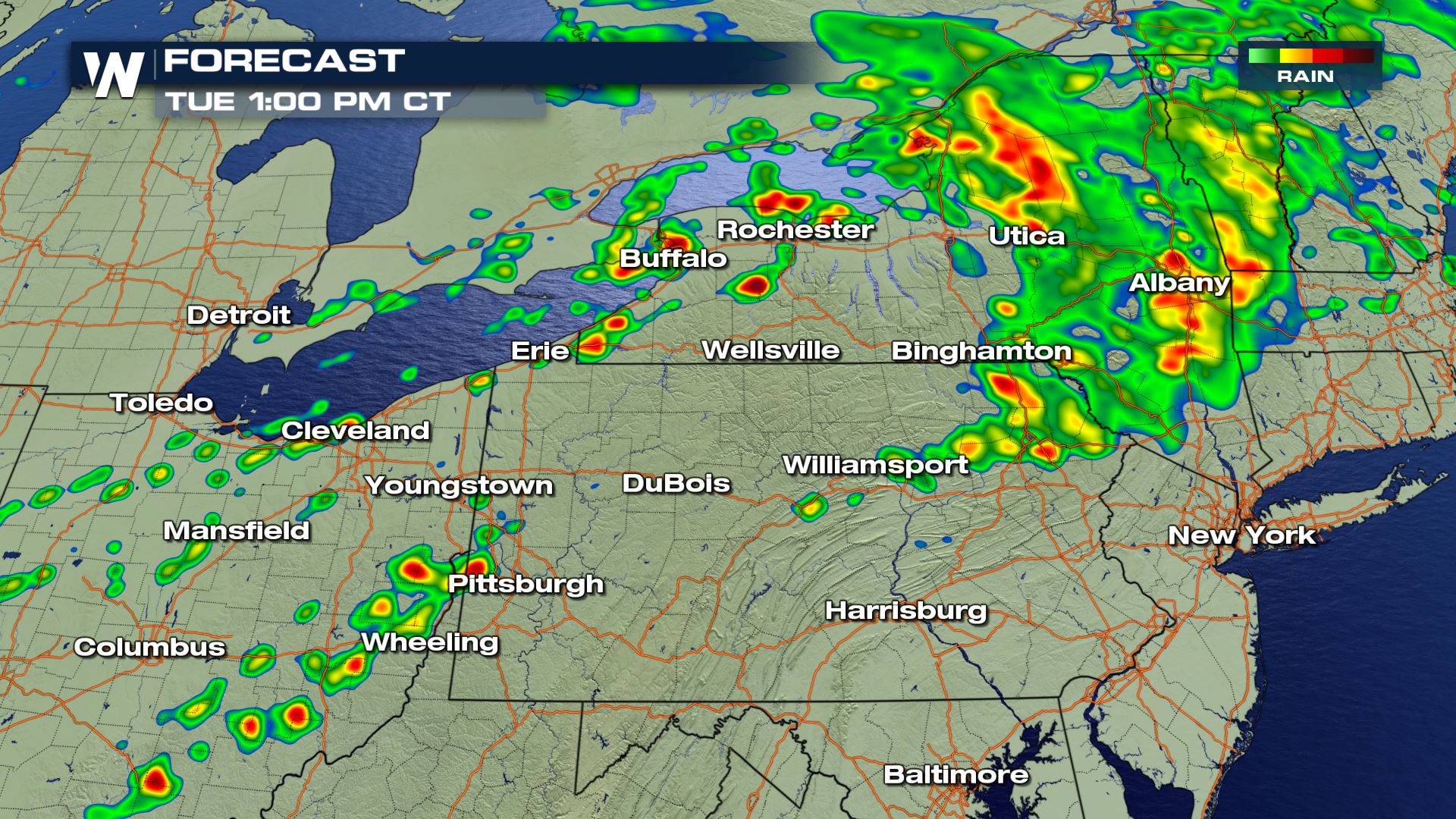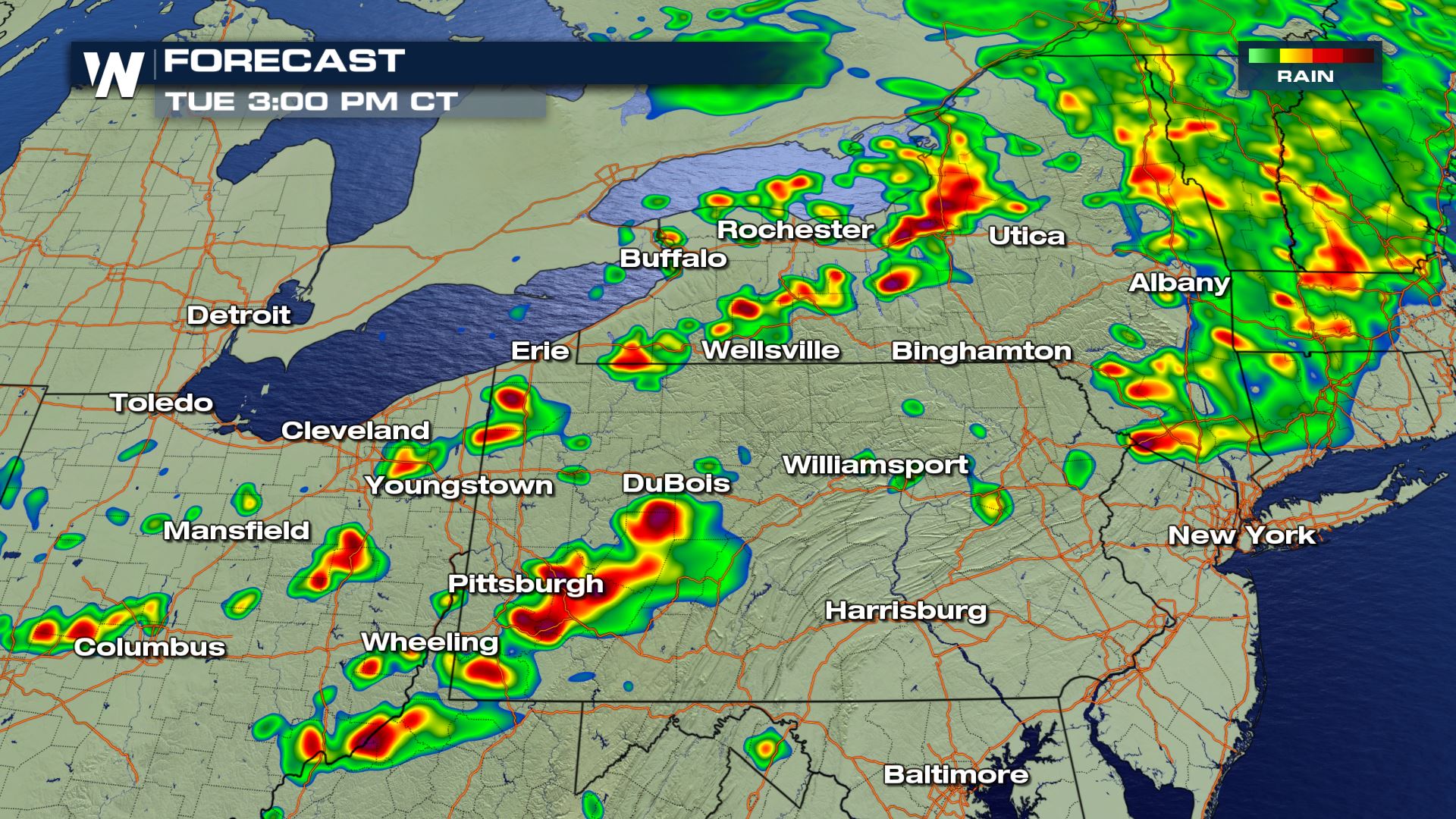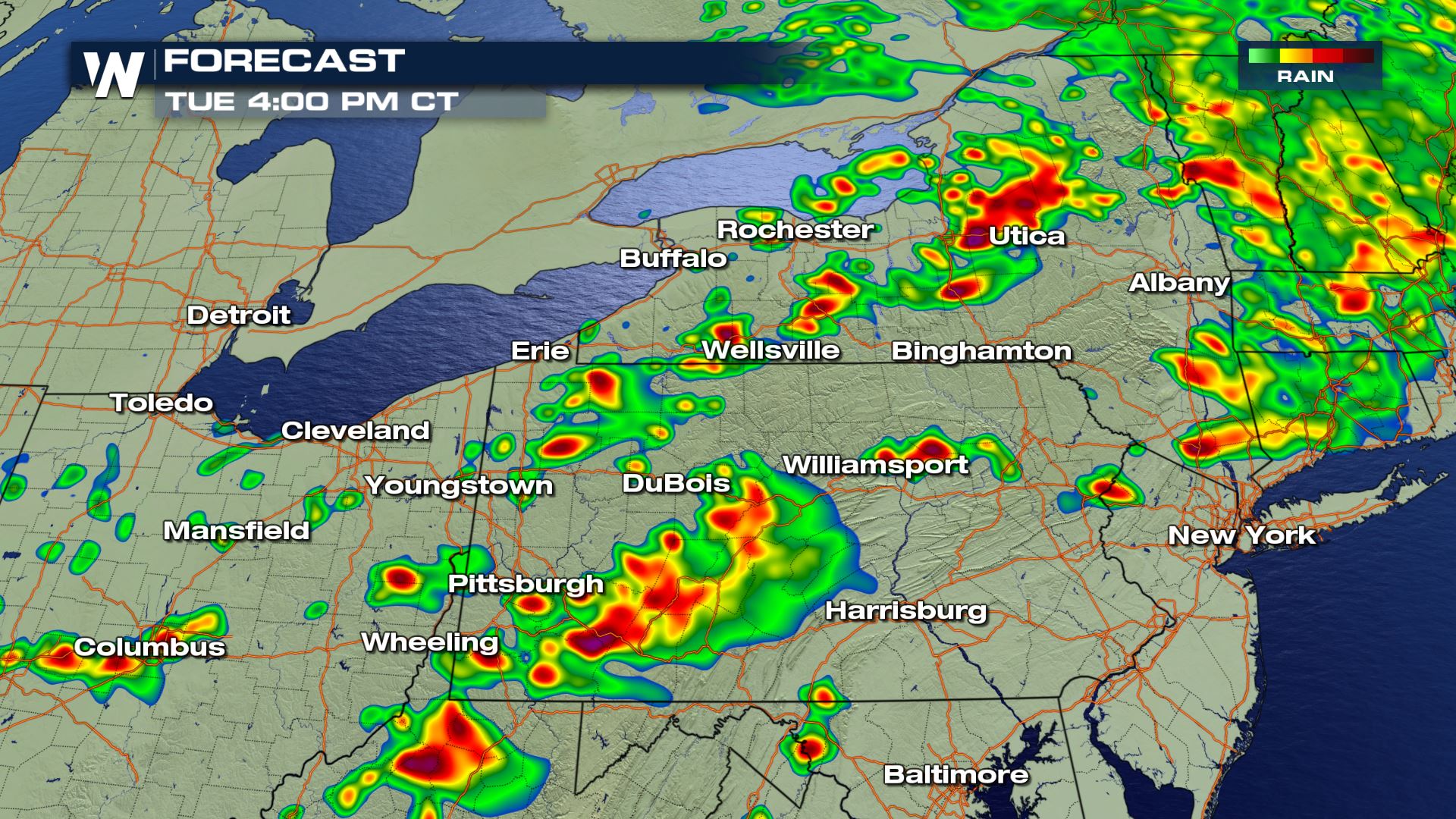 The severe risk will increase for the afternoon, but some strong storms could linger into the early morning hours of Wednesday.  Keep checking WeatherNation for the very latest updates.